By Eileen Ogintz
I thought we were pretty adventurous family travelers.
When my three kids were small, we toured Mayan ruins in Mexico, swam with the sea lions in the Galapagos Islands and got up close and personal with monkeys in Mexico, not to mention touring great sites in Europe.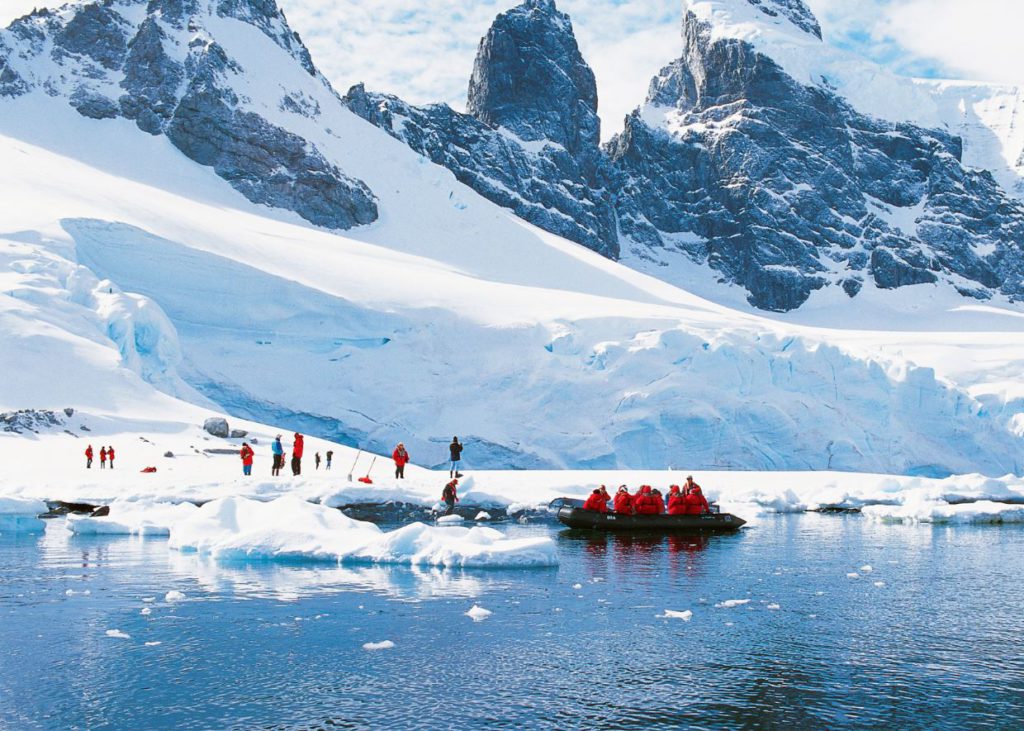 But it seems that's all old hat for Millennial families who can afford to travel to far flung locales like Antarctica. Millennial families, according to the new 2016 MMGY Portrait of American Travelers, are more likely than millennial couples or singles, to travel internationally, said Steve Cohen, who oversees the agency's industry research. Cohen detailed the new findings at the recent TMS Family Travel Summit that I co-chair and where the focus was on Millennial Family Travel.
An astounding 64 percent of Millennial families took an international vacation in the last year, Cohen said, and they are more likely to visit a new destination. "They want bragging rights," he said.
That could be why, according to the Adventure Travel Trade Association, most tour operators (72 percent) say they are addressing more itineraries to meet the needs of families, especially as the average age of adventure travelers is 36. And experts say Antarctica is at the top of most wish lists.
Abercrombie & Kent offers a family trip to Antarctica, beginning this December. Antarctica has long been considered the ultimate bucket list trip and one particularly designed for grandparents to share. The trip is long (17 days), starting in Buenos Aires, and hopefully will allow plenty of time for grandparents who don't have the opportunity to connect often with their grandchildren to spend time with them in one of the last frontiers on earth.
"The focus right now is on experience and engagement," explains Bob Simpson, Abercrombie & Kent's Vice President, Expedition Cruising. "Families are seeking destinations like Antarctica, that offer a vacation with a learning component. Our Family Antarctica cruises offers kids an environment where learning happens naturally, especially with the help of our expert Young Explorers guides."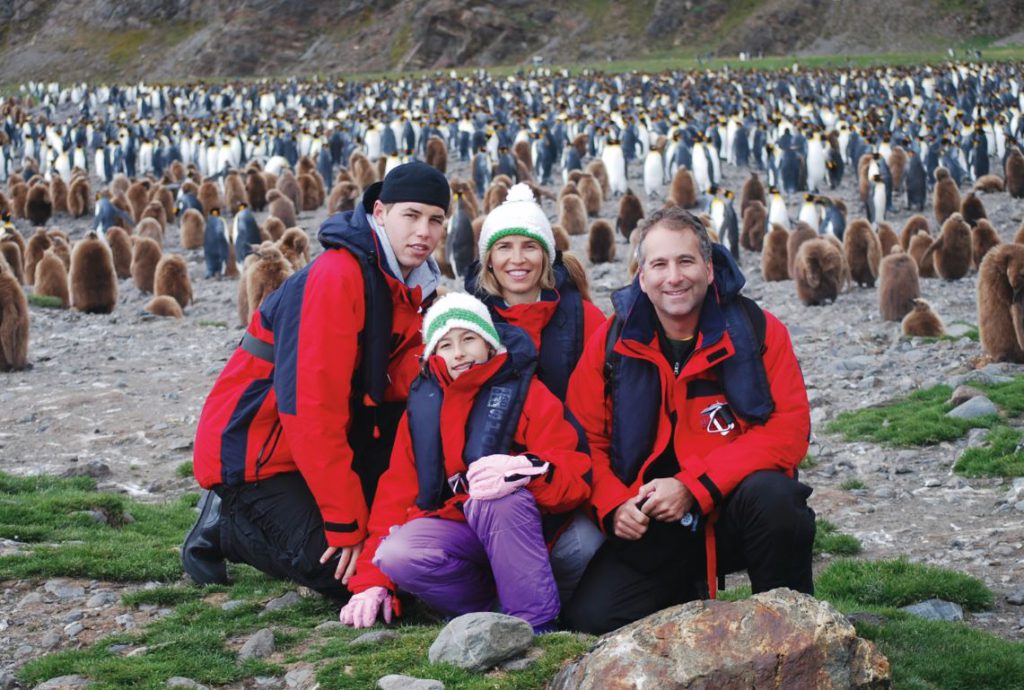 This trip admittedly is not for everyone—list price for a family of four is $88,480—and that's for kids traveling at half price.
Now, the company is offering a nearly $30,000 discount with significant savings for the adults and with a second child traveling free.
Sail to the Falklands with its rookeries of king penguins and wandering albatrosses, South Georgia and of course, the epic Antarctic peninsula with huge icebergs and wildlife few are privileged to see—humpback whales breaching, orcas and penguins….
For those who can afford it, a trip like this in the wildest of places is designed to amaze and inspire everyone, regardless of age with expedition specialists, scientists, historians and naturalists who are the tops in their field. You travel aboard a sleek ship designed for icy waters with just 199 guests which means there is no limit to the number of landings. (Those carrying more than 200 passengers are restricted.)
There will be Young Explorers Guides to lead twice daily activities. In South Georgia, for example, you may be able to tour a research station with the scientists who work there and in the Falkland Islands take a zodiac ride to search for ocean creatures in the tidal pools. On Board, the kids will be able to dissect a squid—if they choose—and learn how best to identify the wildlife they are seeing.
There will also be daily lectures on everything from geology, history, sea ice and more. For once, there will be people who can answer your child's every question—yours too!
Sponsored Post—Abercrombie and Kent