By Eileen Ogintz
MOAB, Utah — Fiery Furnace… Eye of the Whale… Balanced Rock… Courthouse Towers.
We don't know where to look first — massive impossibly balanced rocks, huge pinnacles, double arches, collapsed arches…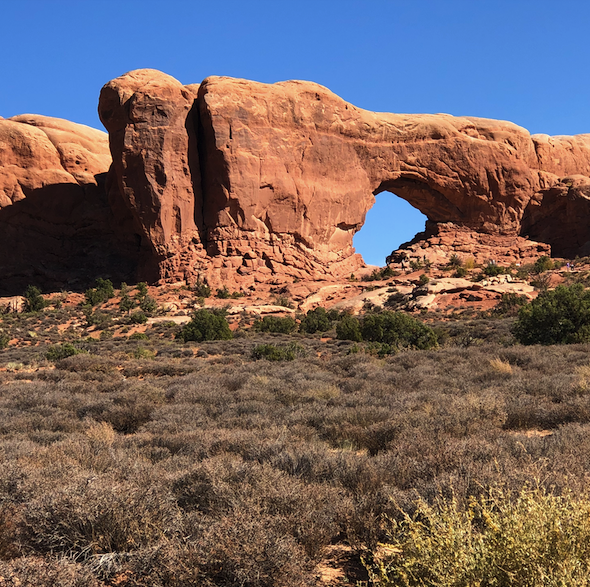 We are on an RV trip arranged by GoRving.com, spending a few days at a the KOA Moab campground, a great place to stay while we explore Arches National Park, Canyonland National Park and Dead Horse Point State Park, all famous for their views.
Moab, of course, is very popular for bikers and mountain bikers, hikers, rafters, those who love stars (spectacular night skies!) and simply getting outdoors.
At Arches, there are many RVers who, like us, visit for the day. This is a great park for kids as there are many short hikes. When can you stand in the middle of a giant circle in the rock? Walk right up to many of the park's largest arches — without just a short 20-minute walk. Warning: pets can be wherever cars are allowed, but not on the trails. And RV's aren't permitted in the Devils Garden Campground.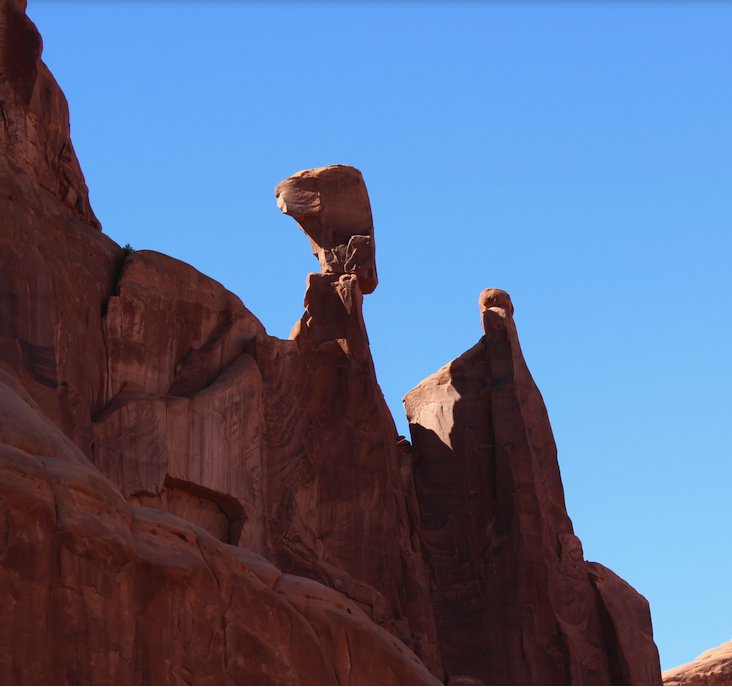 We drive the 36-mile Scenic Drive, where there are short walks such as the Park Avenue Trail and the Windows section. (If we hadn't had our pooch with us, we would have tried the trails to Double O Arch, Delicate Arch or Landscape Arch. We found it (mostly) easy to find parking spots for our Winnebago Boldt RV at the viewpoints.
Stop at the Visitor Center so the kids can get their Junior Ranger booklets (when they finish the activities, they will get a Junior Ranger Arches Patch!). Ask the on-duty rangers for appropriate hikes. And remember to bring a picnic—there isn't any food concession in the park.
Another nice thing about RVing—we have our kitchen, complete with small fridge and cooktop with us so no need to pack a cooler!
At Arches as well as at Canyonlands National Park, 32 miles from Moab, kids can borrow backpacks with activities they can do as they explore the park — binoculars, colored pencils, a guide to "scats and tracks" and activities (can you hear as many sounds as you have fingers… what would you name a landmark based on what it looks like so others could recognize it?)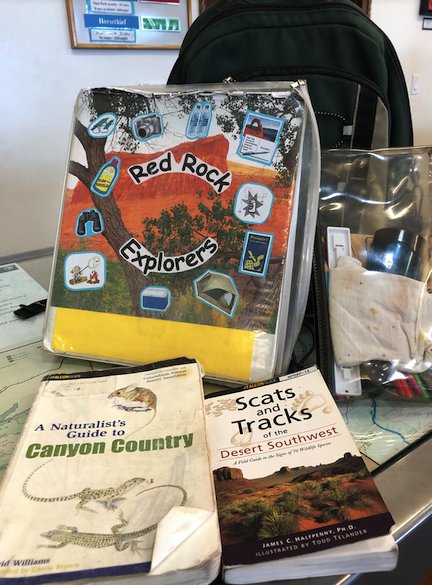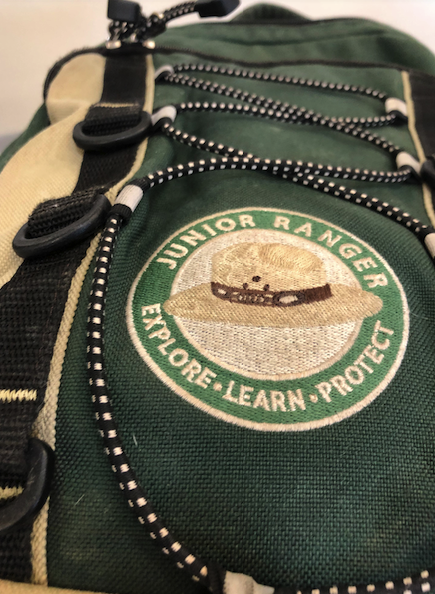 Canyonlands is too big to explore in its entirety in one day, so we saw the northern section – Island in the Sky – with its spectacular vistas of ancient canyons, cliffs and washes. At Green River Viewpoint, you can see the river on which John Wesley Powell set off on his explorations in the 19thCentury. In the southern section of Canyonlands the Green River and Colorado come together at the Confluence, just upstream from Cataract Canyon, which is legendary for fast-action river rafting. Powell's explorations mapped all of that but were more famous for exploring and mapping the Grand Canyon.
We thought one of the most spectacular and interesting spots in Canyonlands was Schafer Canyon. There is a gravel road down from the top of the canyon to the Green River on which ancient people trekked. It later became a livestock trail (ranchers would drive cattle and sheep down to the river for water and up to the grassy prairies for grazing). In the 1950s, the trail was widened to allow trucks to haul up uranium that was discovered in the canyon. Today the road is used by hikers and mountain bikers mostly.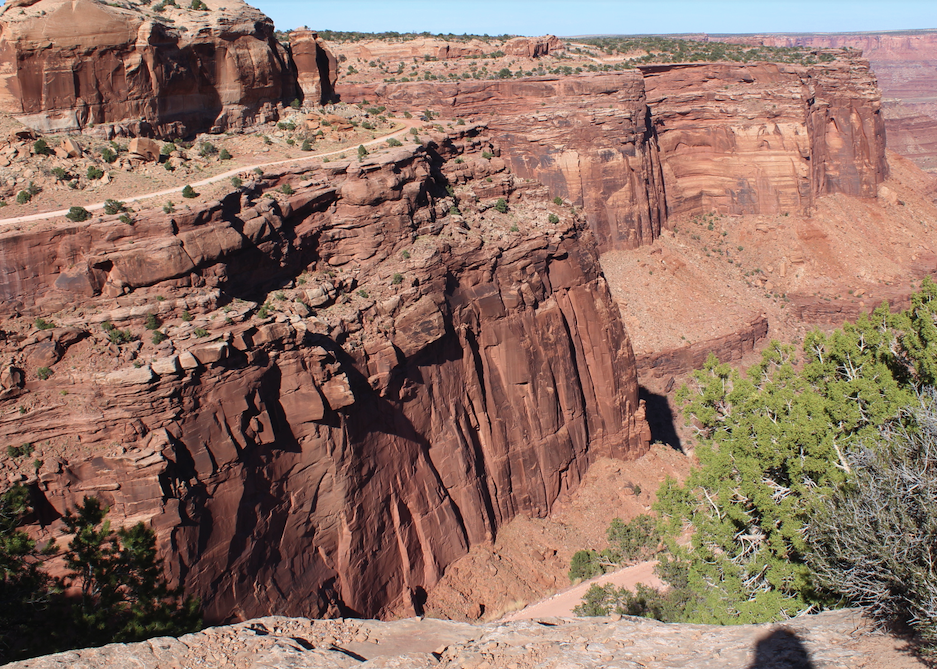 Did you know the soil is alive? The tiny algae, mosses and fungi growing on the sand help plants grow and prevent dust storms — that's why it's so important here to stay on the trails.
You'll see plants that have adapted to the desert (little moisture, cold winters, hot summers, thin soil) like Big Sagebrush, Utah Juniper (that grows to 25 feet tall), Morman Tea (the boiled stems are useful in treating bladder infections) and Prickly Pear cactus that blooms in early summer among them.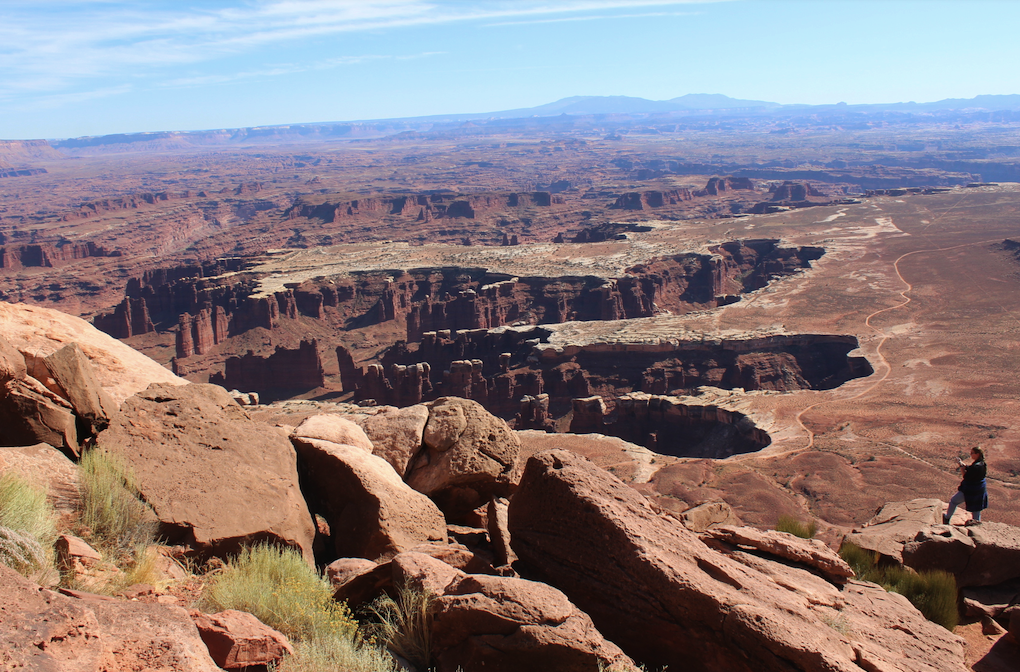 Hunter-gatherers migrated here as long ago as 10,000 years ago. No dwellings have been found here but there are rock pictographs. People living in modern day pueblos are descendants of the ancient peoples; the first Europeans were likely trappers searching western rivers for valuable beaver and otter.
And in case you are wondering:
An ARCH is a window or hole the rock.
A BUTTE is a flat topped hill.
A FIN is a tall skinny tower of rock.
BALANCED ROCK is a tower with a bottom much smaller than the top.
You will see all of them at Arches National Park. It's fun to see what shapes you'll all see in the rock formations—Everyone will see something different— which animal? A witch? A dinosaur… a hand.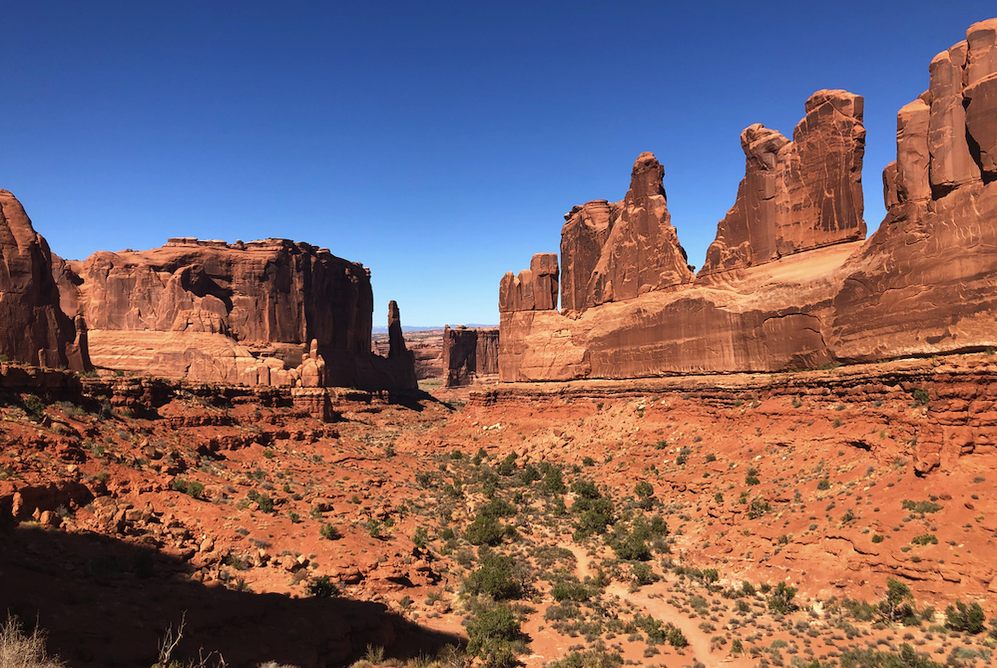 Some of the arches are named for things they remind us of — like Bagel Arch. Suggest the kids find their own names for arches!
The famous arches here began as giant cracks that are called "fins." Over time, water seeps through and makes weak spots that eventually break out. This of course takes thousands of years. As well as the park's famous arches, see if you can spot some in the making.
Who is first to strike a Yoga pose in front of the arch?