By Eileen Ogintz
ABOARD THE MS JOY ON THE DANUBE RIVER IN BAVARIA (Day Two) — The next time your kids get in trouble in school, tell them Arthur Tauck's story.
Arthur Tauchnitz was born to German immigrants in Yonkers at the tail end of the 19th Century. Fatherless by age 10, he was an indifferent student, often skipped school and after a science experiment gone wrong, he was expelled at age 13, ending his formal education.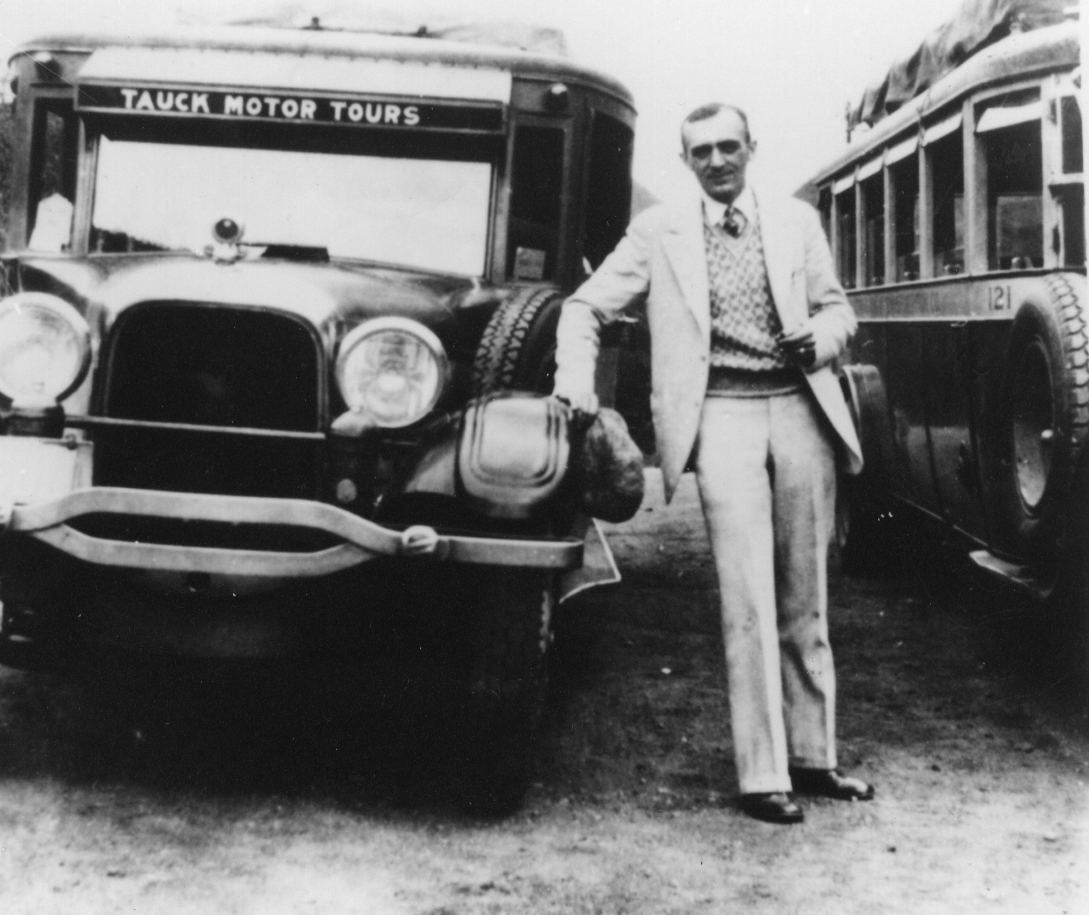 By age 23, he was responsible for his mom and a baby – his wife had died.
But even getting fired from his bank job became an opportunity.
At the time, tellers counted the coins individually, rolled them in paper sleeves, put them in boxes and underground vaults. One memorable Friday, Arthur dropped a box of just-counted dimes at the bottom of the basement. They landed in grease.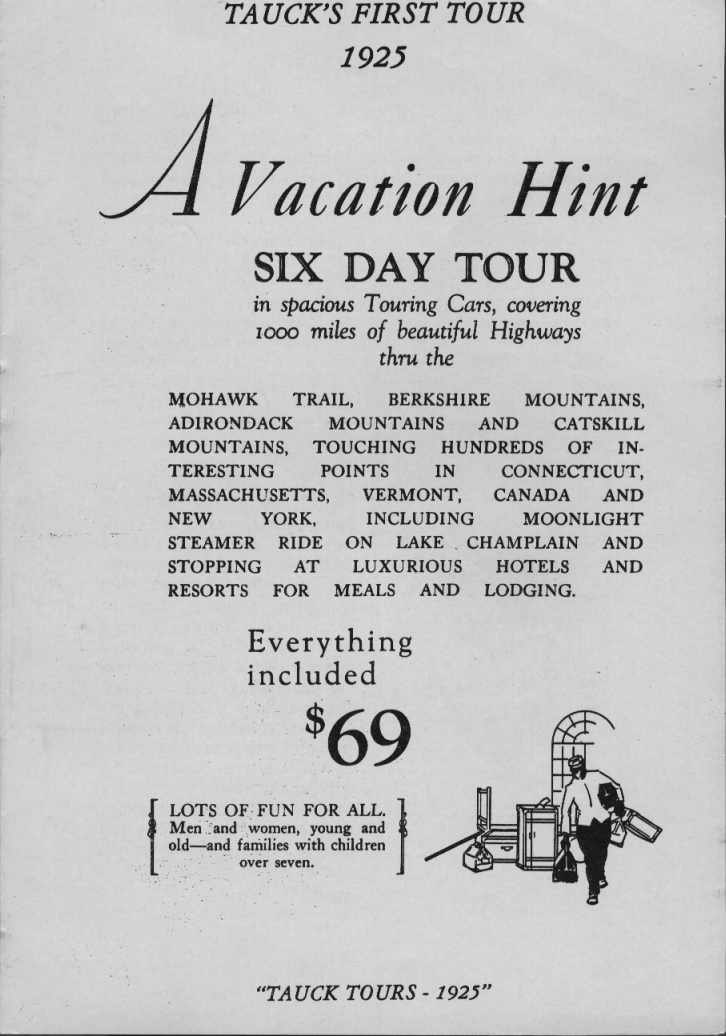 Arthur focused not on losing his job but the faulty equipment—particularly the flimsy coin boxes. He designed a sturdier container for a set number of rolled quarters, dimes, nickels and pennies.
How does this relate to the big travel company Tauck is today? As Arthur was marketing his invention in the 1920s to banks through New England, he lamented that it seemed only salesmen were enjoying the beauty of the country–fall foliage, for example.
In 1925, he offered a "travel adventure" — a six day 1,100 mile tour in New England for $69, complete with a knowledgeable guide on back roads they wouldn't want to travel independently. That concept has been the basis of Tauck tours ever since.
At the time, the idea of creating a vacation by doing all the "work" for the traveler—arranging travel, meals, accommodations and tours—was unheard of.
Arthur rented a seven-passenger car. His first passengers included his mom, his daughter and another relative's friend.
The business took off. By 1926, he purchased his first coach and legally changed his name his name to Tauck, reasoning that would be easier to remember than Tauchnitz.
He continued to break barriers, offering the first international tour to Canada in 1927; During the Great Depression, he organized Across America tours –14 days from East Coast Cities to the Chicago Worlds Fair.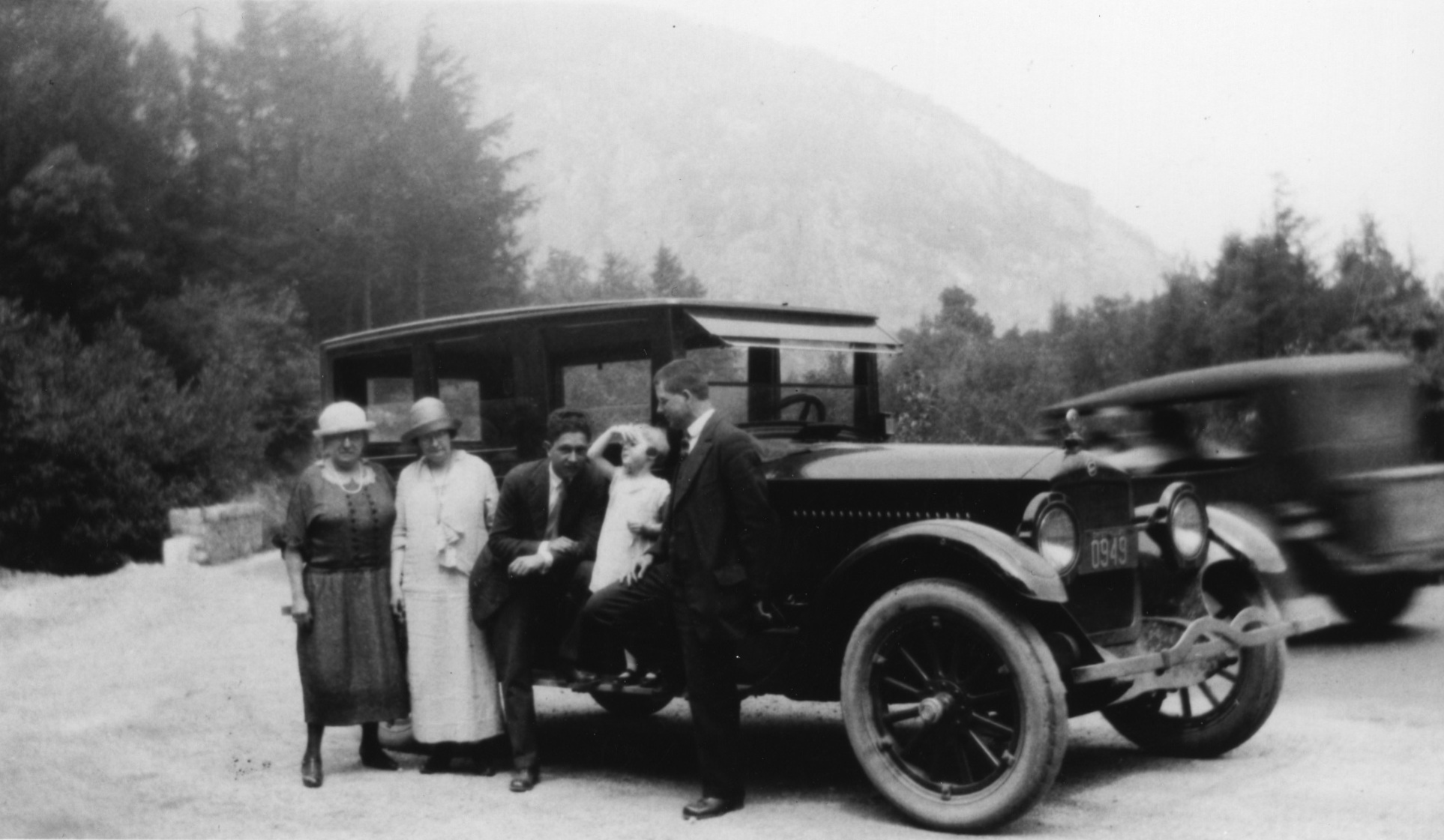 During World War II, when the travel business was suspended, clients were offered an interest-bearing World Tour Certificate. Meanwhile, he sourced scraps from a sawmill and sold tomato stakes for Victory Gardens.
By 1947, he was back in the tourism business; by 1958, Arthur Jr. was involved and continued pushing the envelope as his father had.
After serving in the U.S. Air Force in Germany, he proposed that Tauck charter planes, ultimately having to fight the airline industry all the way to the U.S. Supreme Court. By 1962, Tauck won the right to stay at National Park hotels, traditionally reserved for rail passengers. Today, Tauck offers 30 different tours in more than 50 parks, the largest tour company operating within them.
By the early 1990s, Arthur Junior's children were involved and Tauck customers began traveling overseas. At the time, the family saw their loyal customers were going to other providers for overseas trips. They opted to replicate their successful formula—good food, personal service, upscale accommodations on secondary and more picturesque roads.
In 2002, they responded to their customers' desires for multigenerational trips with Tauck Bridges which now offers family trips everywhere from the Galapagos to National Parks to Europe and aboard River Trips with specially designed itineraries and special activities.
The Tauck Foundation, under the direction of Liz Tauck Walters, offers grants to over 100 destinations and communities as well has offering volunteer time from employees.
Today, many of their partners are also family businesses—those who run the buses in Europe, provide the concerts and build the boats. "The cultures mesh well," one Tauck executive explained.
Three generations of Taucks were on hand in Germany last week were on hand for the christening of Tauck's newest river ship, the MS Joy, the company's ninth.
"The substantial core of our business is people…bringing people together…from different cultures, the unforgettable moments we create," said CEO Dan Mahar, himself a member of the family by marriage.
And that, after all, is what travel is about.