OARS, an eco-friendly river and sea outfitter based in California, recently launched Cathedral in the Desert. It is their newest dory.
They built the Cathedral in the Desert to honor the late OARS founder George Wendt in keeping with the long tradition of naming dories after wild places lost or compromised at the hands of man. The inaugural voyage took place on August 6, 2021.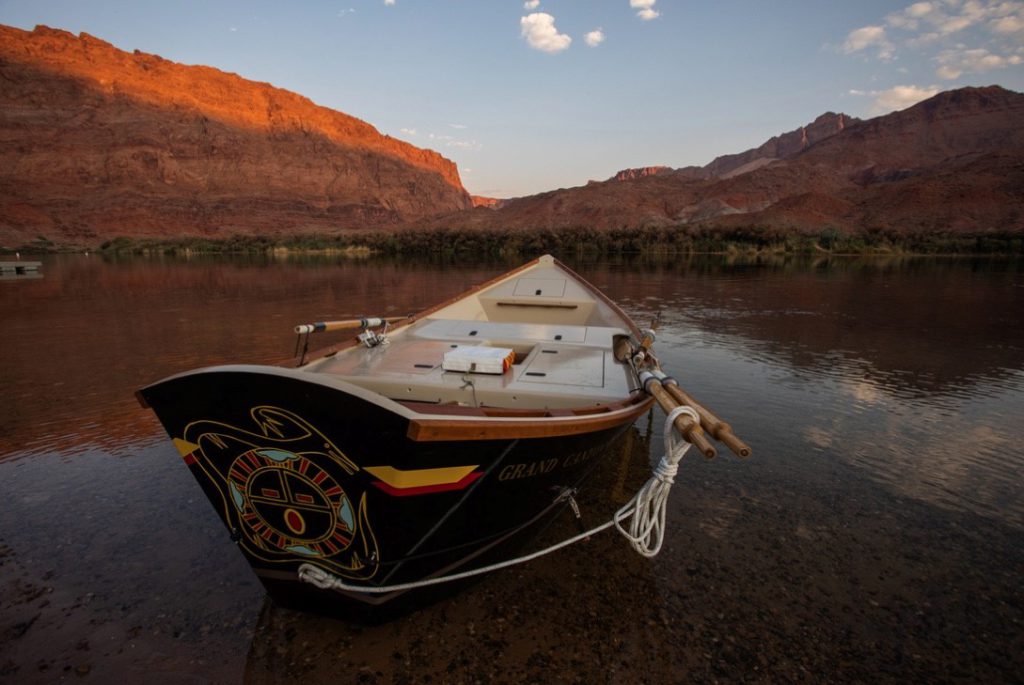 The natural wonder of Cathedral in the Desert is re-emerging from the low waters of Lake Powell. For more information about OARS dory trips visit here.