The Mundus Pro UV-C Disinfectant Accessories Tray and Fast Qi Wireless Charging Dock from Einova is a good bet for travel or at home.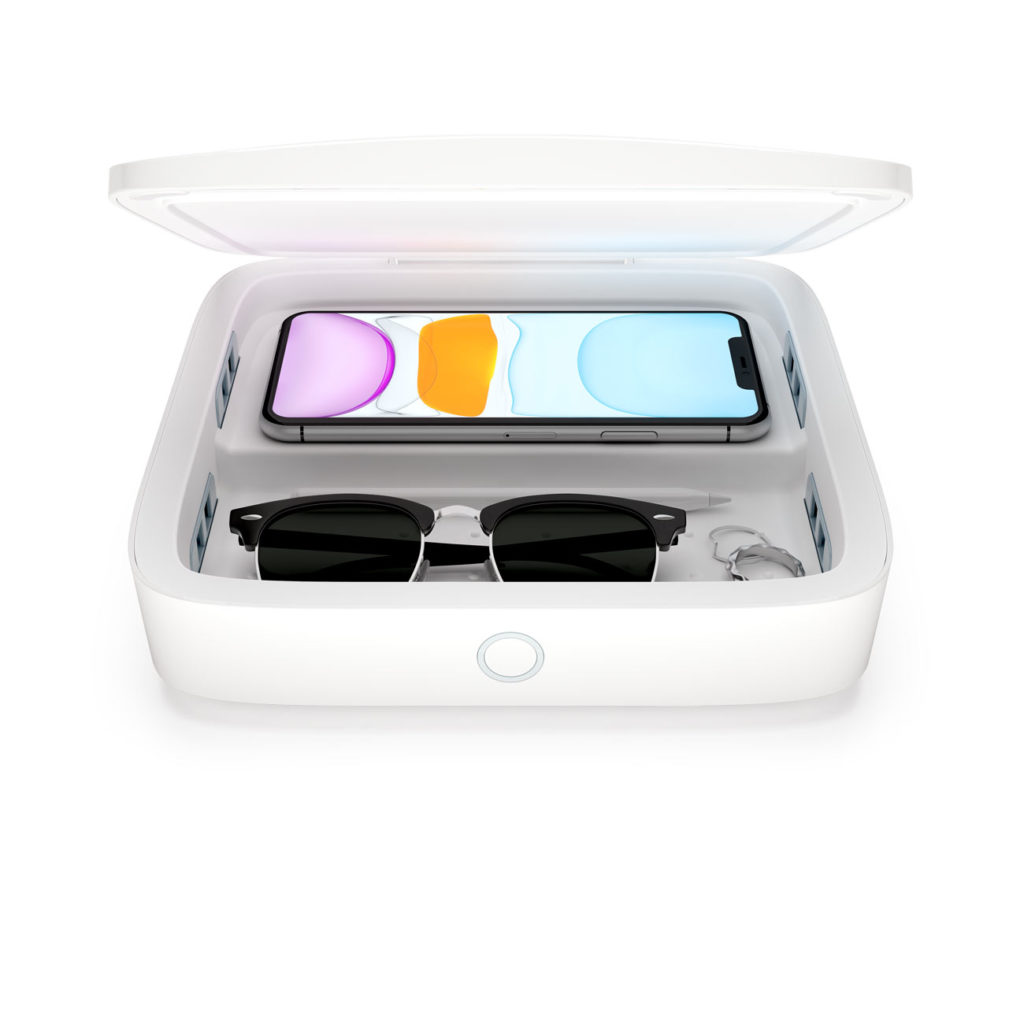 The UV-C disinfecting device charges your smartphone and disinfects it in as little as 8 minutes. It's UV-C disinfecting technology is certified safe and effective by the EPA and the independent laboratories Intertek, SGS and Gmicro.
Einova says the device destroys harmful microbes including Streptococcus pyogenes, Aspergillus niger, Candida albicans, and E.coli. Current research suggests that UV-C light eliminates 99.999% of SARS-CoV-2, the virus that causes COVID-19, with as little as 10 seconds of exposure.