By Eileen Ogintz
CODY, Wyoming – When she was little, Victoria Egerton's teachers didn't know what to make of her and her fascination with geology and science.
"Nobody understood," said Dr. Egerton, who grew up in Ocean Springs MS, near Biloxi on the Gulf Coast. "They thought it was so weird for me to like geology and science. They didn't know what to do with me."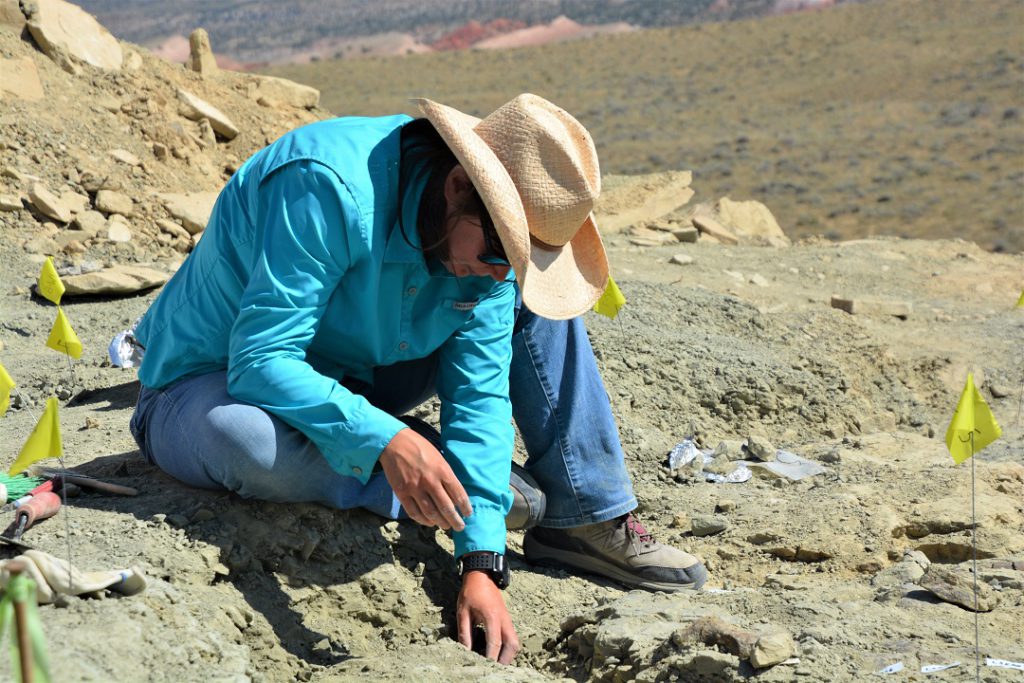 That didn't stop her, though, from pursuing her passion, earning an undergraduate degree at Mississippi State University in geology and a PhD in Biology at Drexel University. Today Dr. Egerton, 37, is a Scientist-in-Residence at The Children's Museum of Indianapolis and a research fellow at the University of Manchester in England, a specialist in paleobotany and the application of new technology to study ancient organisms. She is one of the lead scientists on one of the most significant Dinosaur Digs in Many Years that is being underwritten by the Children's Museum.
The "Jurassic Mile" dig in northern Wyoming this summer has brought together scientists from around the world because of the unusual find of so many Jurassic Period fossil bones, trackways and fossilized plants, providing unprecedented clues to what the Jurassic Period was like. More than 100 scientists from three countries have joined forces on this project, including many women.
Hanneke Jacobs, a project manager at Naturalis, preferred playing with dinosaurs as a child to dolls. She became an archeologist to focus on cultural fossils. Dr. Susannah Maidment, a researcher in the Department of Earth Sciences at the Natural History Museum on London, has a PhD in vertebrate paleontology. Jessica Taylor is one of the leads in preparing the fossils to return to the Children's Museum where she and others will catalog and study them further in the about to be expanded lab.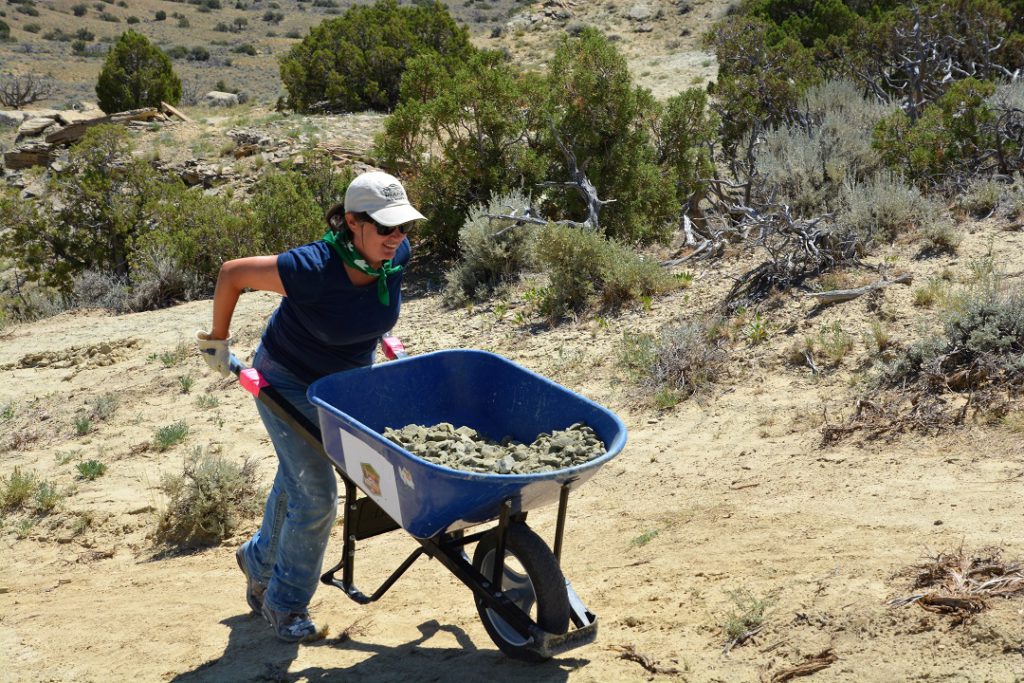 "I want little girls to see they can be a princess and a scientist," Taylor said, as she worked on creating a plaster "jacket" for one set of bones in the hot sun.
"I certainly have had challenges," she acknowledges at the dig site in northern Wyoming. "You do feel isolated and people judge me for what I look like — I look younger than I am — and frankly for being a woman."
That includes kids who can't quite believe that Dr. Egerton, with her ready smile and long shining dark hair is a scientist. "Nothing like a grey-haired man in a lab coat," she laughed.
That's why she believes it is important for her to interact with kids as much as she can. "Science is not always cool," she explained. "Kids think dinosaurs are cool — translate that into how this is science… anyone can be a scientist! Some of these kids have never been told you can do this."
Little girls, she adds, need to see people who look like them doing things that they never imagined they might do.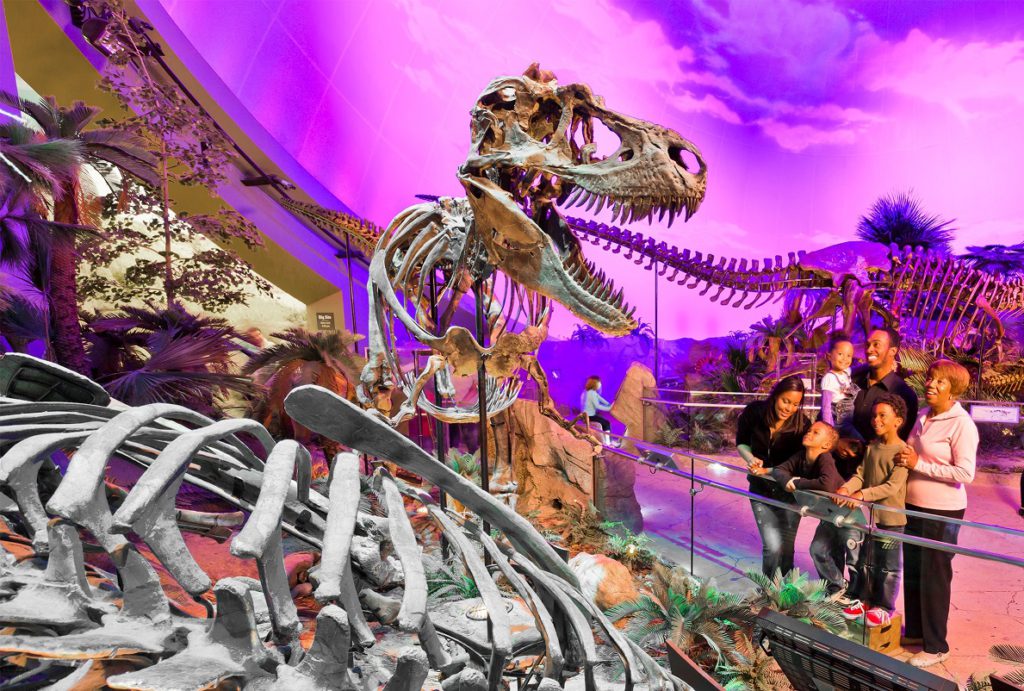 "It isn't always easy — but you have to do it. Go in strong with your head held high!"
Dr. Phillip Manning is a big admirer. He's married to Dr. Egerton and works with her as a Scientist-in-Residence at The Children's Museum and at the University of Manchester where he is chair of Natural History. He serves as Mission Jurassic's Lead Scientist and is equally passionate about engaging with kids.
He and his colleagues have talked with local kids at the dig site as well as at the Museum in an effort to help kids expand their horizons. "All it takes, Manning suggests, "is one little spark… a figure of authority telling a child you can do this… that makes all the difference. We need to tell kids that they can do something special."
Museums, he suggests, have a major role today as they present such a fertile environment for learning,
"Museums," he said, "are the front line of inspiring the next generation of scientists."