By Eileen Ogintz
Deviled Eggs, hush puppies and fried chicken on biscuits.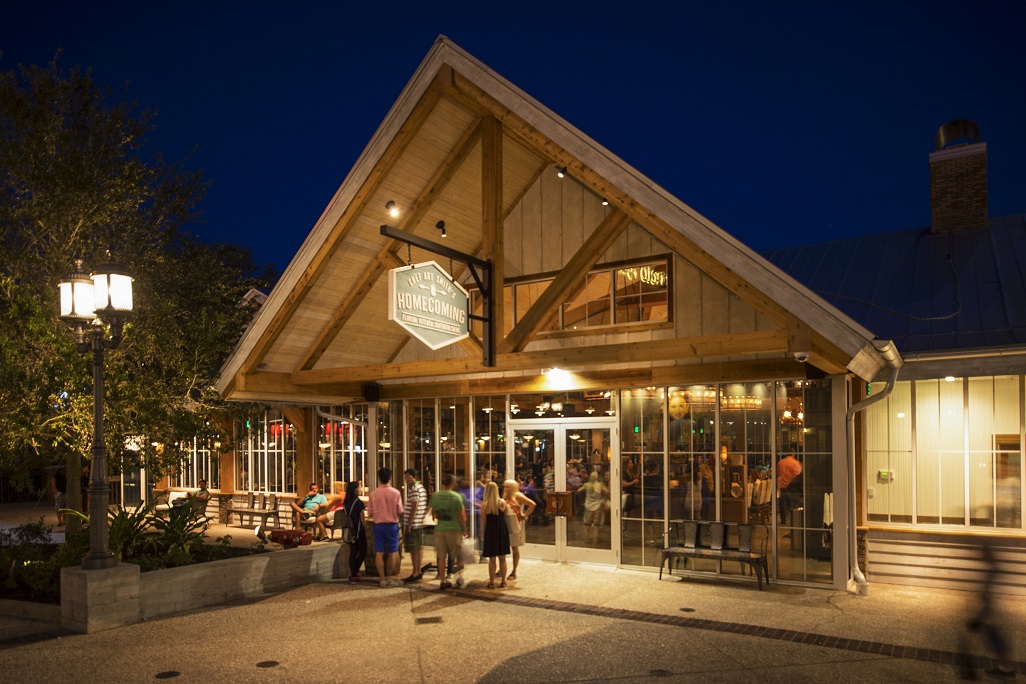 Yum! But I'm not in rural Florida. I'm in the middle of Orlando at Art Smith's Homecomin' Florida Kitchen.
This is one of dozens of restaurants at the newly imagined Disney Springs—once Downtown Disney—and a place where you don't need a theme park ticket to enjoy yourself. There is street entertainment, the chance for a selfie with the seven-foot tall Coca-Cola Polar Bear or create your own LEGO person at the LEGO store. Trade Disney pins with the best of them.
After the multi-year makeover, more than 150 venues make up Disney Springs, inspired by the waterfront towns of the early 1900s and divided into four "neighborhoods," with a spring through the Town Center.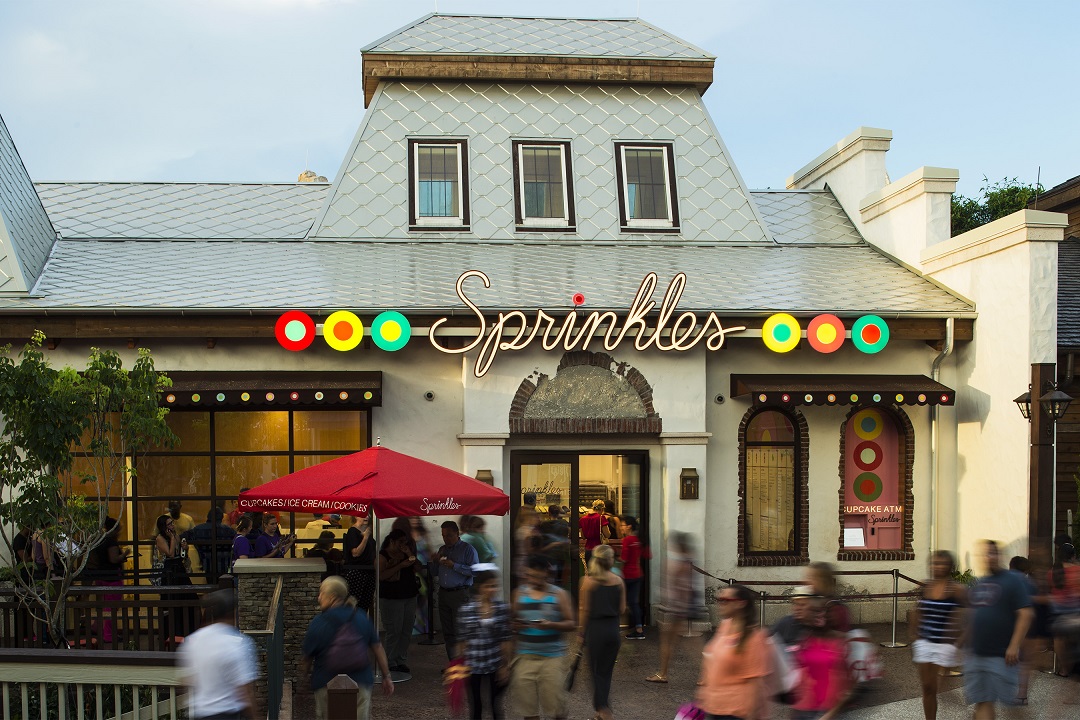 You can easily spend a day or an evening here browsing, bowling, going to the movies and eating –everything from cupcakes you can order from an ATM at Sprinkles to 100 varieties of coke at the Coca-Cola Store rooftop lounge to seafood at The BOATHOUSE (take a ride on their amphi-car!), sushi at Morimoto Asia, Mexican at Frontera Cocina, sausages at B.B Wolf's Sausage Co. steaks at STK Orlando, pizza at Blaze Fast-Fire'd Pizza, burgers at D-Luxe Burgers…BBQ, food trucks, ice-cream, even Dockside Margaritas.
If you have a sweet tooth, besides the cupcakes and ice cream, there's Italian Ice, Disney's Candy Caldron, Ghirardelli Ice cream and Chocolate, Amoretti's Patisserie and more.
Then there's the shopping—the largest Disney Store in the country, the chance to Build-A-Dino at T-Rex, a Star Wars Galactic Outpost and Super Hero Headquarters.
You can buy Uggs and hand-painted Toms, a cigar at Sosa Family Cigars. Also running gear, Levis, tee shirts—it seems any brand you might want.
Just don't expect any bargains. That's what outlet malls are for!