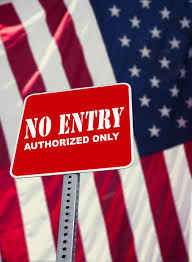 By Eileen Ogintz
WASHINGTON, DC– Last week I attended the the U.S. Travel Association's annual IPW conference in our nation's capital along with  more than six thousand  travel industry participants and influencers from all over the world (70 countries) — tour operators, representatives of destinations and attractions, airlines, hotels and journalists. The event is meant to showcase destinations within the United States to travel service providers who book trips for millions of foreign tourists who come to the US each year.  Billions of dollars of business are conducted here.
"America is open for business," declared Roger Dow, president and CEO of USTA. He said that more international visitors came to the US than expected in April, according to the USTA's latest Travel Trends Index, despite expectations of decline in reaction to President Trump's controversial orders on travel and immigration.
However, he warned that it may be too soon to tell the real fallout from President Trump's order, first issued  in January, as most international travelers travel roughly two months after their first search. "We will continue to urge the administration to more publicly send the message that while the U.S. is closed to terror, it remains open for business."  In fact,   Brand USA, whose mission is to market the country, showcased its new social marketing campaign called "ONE BIG WELCOME," with video clips from Americans from Alaska to Hawaii to Texas.
On Monday June 5, US Commerce Secretary Wilbur Ross spoke to the assembly.  "This administration recognizes the power of travel as an enabling platform for business, a gateway to education, and a bridge to bring people together," he said in his keynote address, speaking to an industry that as Travel Weekly reported "is clearly concerned about a potential downturn in visitors." .
Yet the same morning, Trump went on another of his famous Twitter rants, blaming his own Justice Department for wimping out on his so-called Travel Ban — which at various times by various administration spokespeople has been a "Not Travel Ban."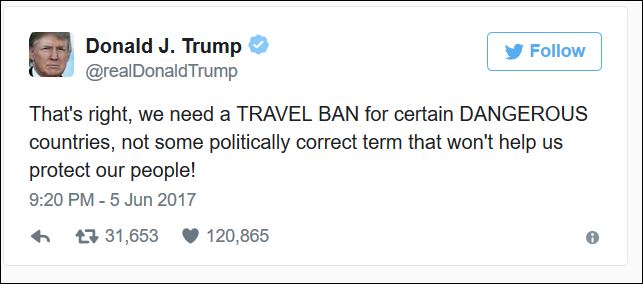 The contrast between the President and his own appointed Commerce Secretary could not have been more striking. The obvious contradiction was the talk of the IPW conference with  foreign journalists asking why citizens from Brazil or Mexico or Britain should want to visit and face the hassles. Numerous foreign delegates I spoke with expressed astonishment that the president of the United States could say and do things so counterproductive to promoting us tourism.  "How do you get consumers to believe they are really welcome here?" one foreign journalist asked.
"This is a long game," Dow told the skeptical press. "The most valuable voice is the person who was here yesterday," he said. "We separate politics from place."
Tourism is a big and growing part of the US Economy–a $250 billion industry employing 15 million Americans.  This summer, many tourist destinations are suffering because Congress slashed the number of  H-2B visas by half. These visas allow for seasonal jobs in many tourism destinations which depend on them .
Trump himself benefits from tourism.  We all do. So does the president really want to kill it?