By Eileen Ogintz
SAN FRANCISCO — The indoor 75-foot Plunge Pool was a hit with locals and celebrities alike when it was opened at the historic Fairmont San Francisco in 1929.
The Plunge was transformed in 1945 to a floating stage for the orchestra that entertained guests each evening in the Tonga Room. It was an instant hit as well and continues to delight guests with Tiki Cocktails, tropical décor and Asian cuisine. In fact, The Tonga Room has been recognized as one of the nation's hippest bars by national magazines, the Food Network and more.
On a recent Friday night, the Tonga Room was hopping with locals and tourists alike ordering cocktails like the 1944 Mai Tai, Jungle Bird and Hurry Kane and ordering up Tonga Pupu Platters, Ahi Tuna Poke Tostada, Rice Noodle Stir Fry and more—"poly-fusion" cuisine inspired by the south sea islands featuring fresh ingredients–while listening to the a top-40 band performing from a thatch-covered barge on the lagoon complete with periodic tropical rainstorms, plus thunder and lightning.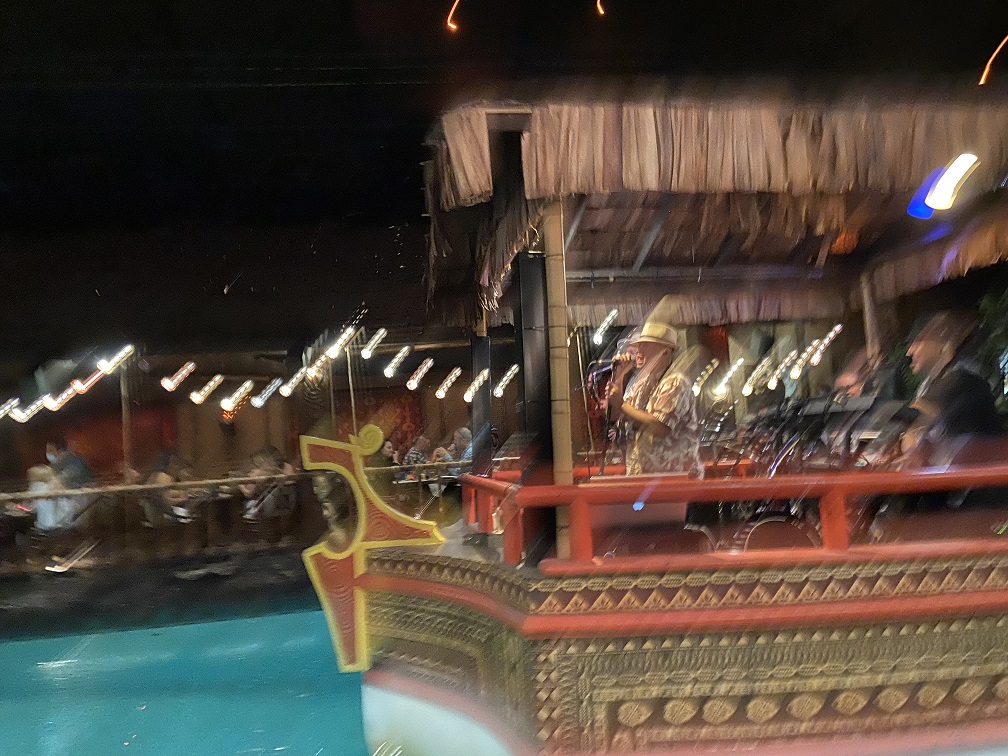 Just don't jump in—there's a $500 fine for that! Instead, check out the dance floor built from the remains of the S.S. Forester, a lumber schooner that once traveled regularly between
San Francisco and the South Sea Islands.
People were celebrating birthdays, anniversaries and it seemed, just being able to go out to a fun place on a Friday night reveling in the luxurious "good luck red" leather banquettes, the atmospheric lighting (think hanging globes in blue, red and gold) and tribal wall coverings.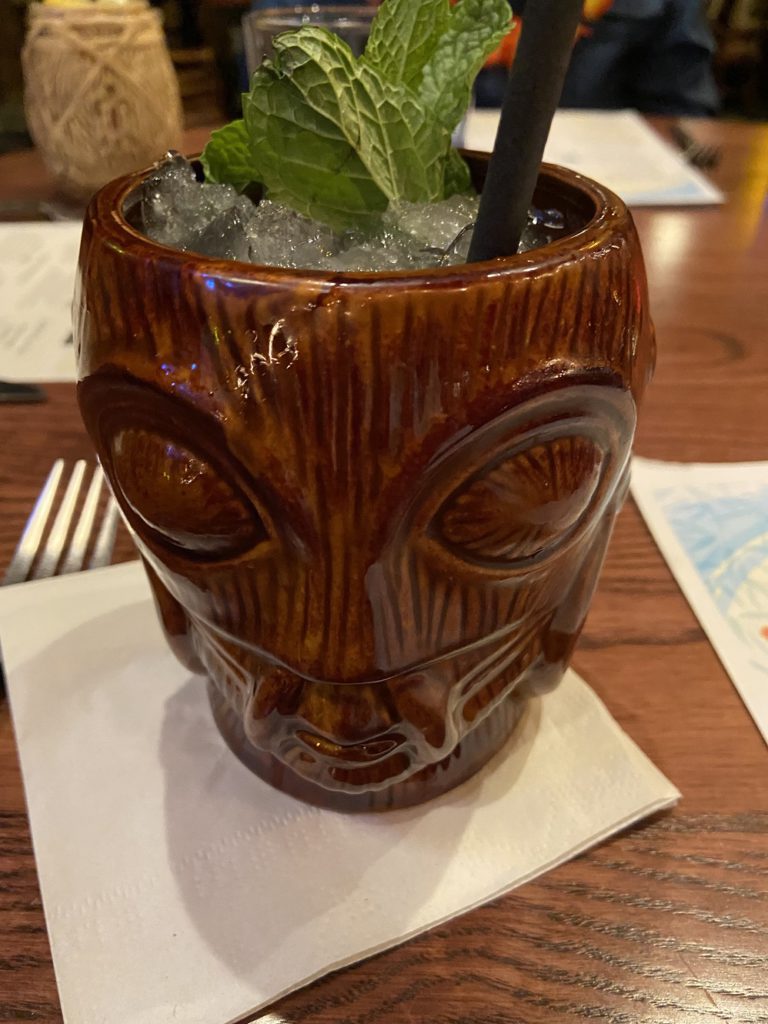 Over the top—and so much fun! Of course, there are non-alcoholic Tiki drinks like Surfer's Punch, a mix of juices and Coko Mojo, coconut Water, lime, mint and fizz, as well as plenty of vegetarian and vegan options as well as those that can be made gluten free.
A little history: The Fairmont Hotel on Nob Hill was built but not open when the 1906 earthquake hit. It was damaged, but not destroyed as was much of the city, including the mansions that stood around it. Amazingly, the hotel opened a year later—it's repair overseen by Julia Morgan, who would later be known as the nation's preeminent female architect.
And since 1907, the landmark 606-room hotel has served as the residence for U.S. presidents, world leaders and entertainment stars while they are in San Francisco.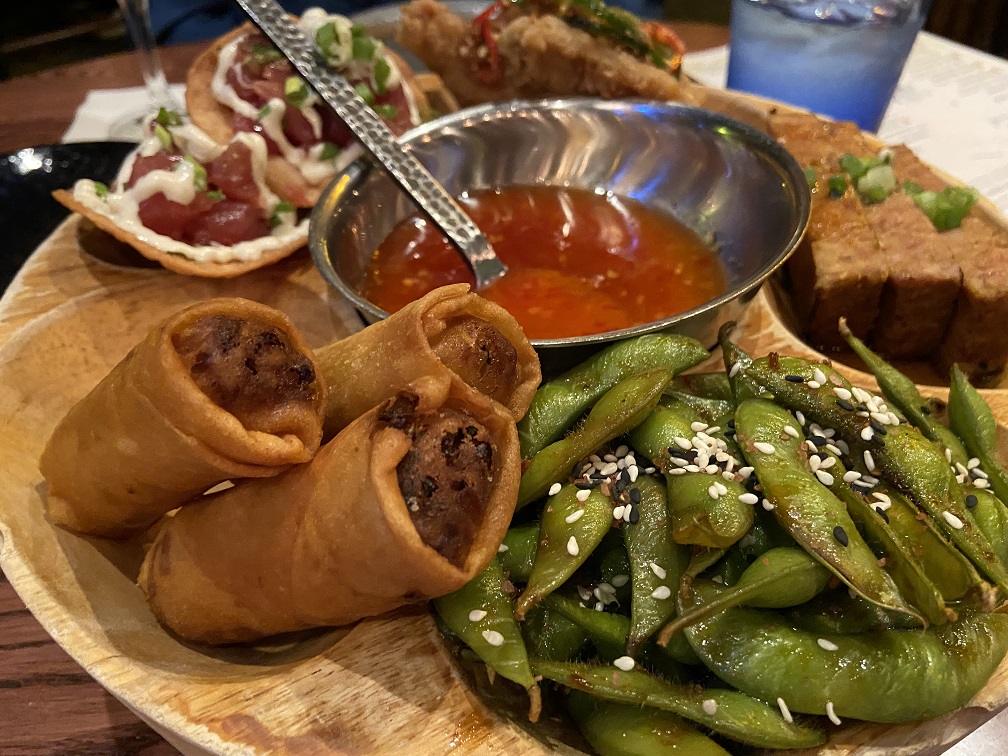 For those combining a trip to San Francisco with Wine Country, the historic Fairmont Mission Inn & Spa in Sonoma is a great idea and pooch friendly bet, terrific for mom-daughter getaways. It is famous for geo-thermal pools and access to championship golf at the neighboring Sonoma Golf Club—just an hour north of San Francisco.
The Willow Stream Spa, atop an ancient thermal mineral spring, has three outdoor mineral pools ranging from 92-102 degrees; The Roman style bathhouse is home to Bathing Ritual that includes two further soaking pools as well as sauna and steam. The thermal string, flows from 1100 feet below the resort, contains 27 different minerals!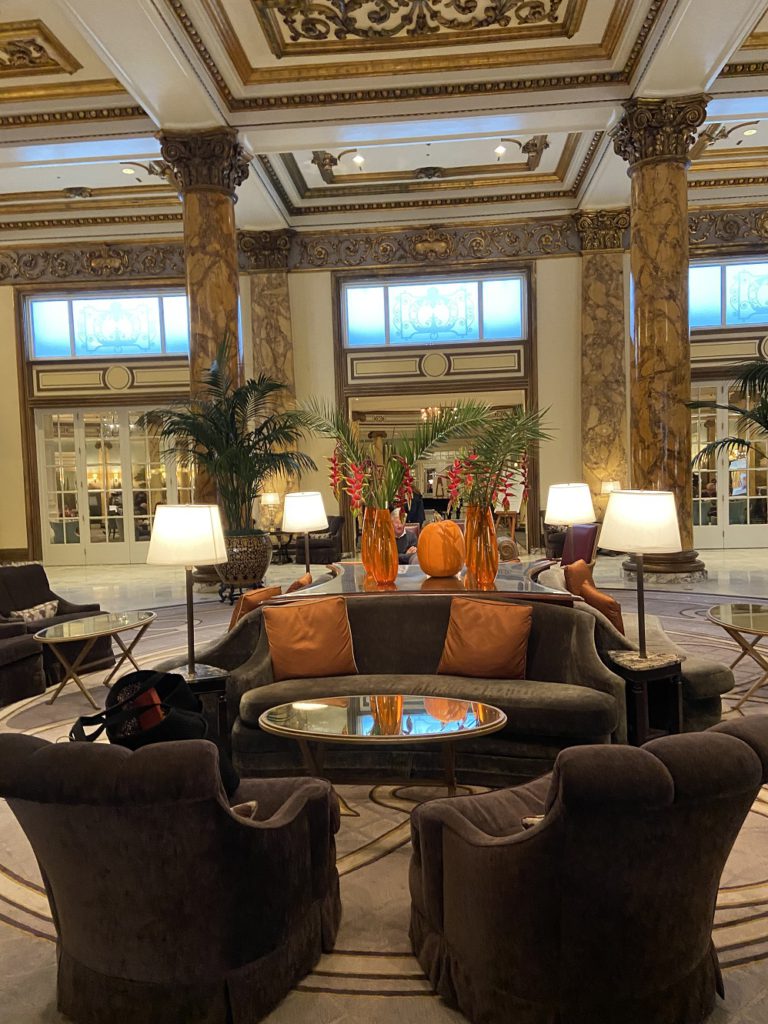 The spa has fully re-opened offering their most popular spa experiences in private treatment areas and the Spa Café has also re opened.
There are other pools for kids; Adults and kids alike love the weekend live music and food truck.
Maybe a docent-led hike or in-room yoga? Or maybe just a day or two to relax after hiking, biking, picnicking and wine tasting?