By Eileen Ogintz
Tribune Content Agency
Space-Ghetti, anyone? Maybe a Galactic Lobster Globe? All served up with bubbling or smoking atmospheric spirits and zero-proof cocktails.
Welcome to the new Space 220 restaurant at Walt Disney World's Epcot where guests seemingly are whisked 220 miles above Florida for lunch or dinner at the Centauri Space Station. The first of its kind, this restaurant concept will please foodies and space fans alike.
Board a space elevator and see Earth recede. Once you arrive, walk past a Grow Zone of spinning produce to a table with panoramic views of Earth, as you watch space tourists on a spacewalk, kids playing, or a man walking his dog in space.
The food is excellent, whether you opt for a Big Bang Burrata followed by seared tuna (as I did) or the Space Station Special Galactic Lobster Globe, a lobster salad with quinoa and mango. Kids can choose Space-Ghetti with chicken meatballs, cosmic chicken tenders, galactic salmon, smashed burgers with "space fries" or Mission Macaroni followed by a cosmic cupcake and perhaps accompanied by Moon Rocks, a blue drink with coconut blue cotton candy syrup, lemonade, and Moon Rocks that pop. (Yes, there are plenty of cocktails for adults too.)
"We want to literally give guests a taste of the future, of space tourism," said Tom Fitzgerald, one of the Disney Imagineers who oversaw the project with the Patina Restaurant Group, timed to debut as part of the transformation of EPCOT and the "The World's Most Magical Celebration," The 50th Anniversary of Walt Disney World (#DisneyWorld50 on social media) that has just begun and will last for the next 18 months.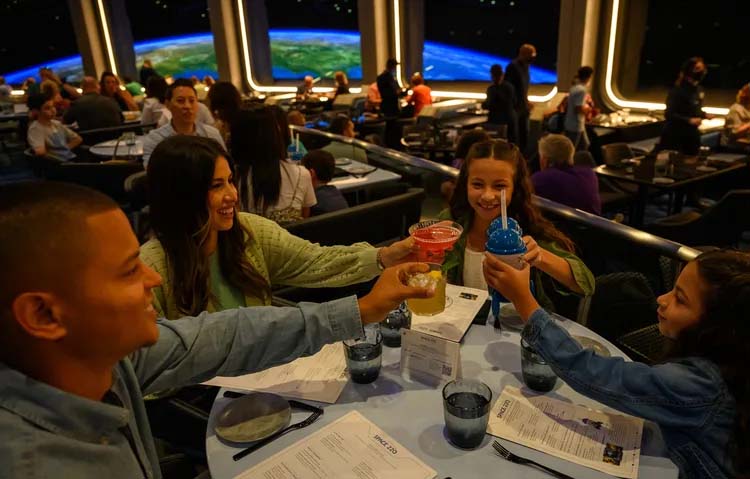 "It's especially great to get kids excited about science and the future. That's what makes EPCOT so unique," said Fitzgerald. "That was what Walt Disney wanted to do."
"Pace yourself," said Brooke Fehr, a top editor at Orlando Magazine, who covers Disney World. "There will be surprises for the next 18 months."
As is increasingly the case at Disney World, restaurants aren't just about food or delivering a unique experience. Julia Thrash, a Magic Kingdom chef, said, "Food not only has to taste great and look great but tell the story behind it. For example, the flat breads at Pinocchio Village in Magic Kingdom will switch toppings based on the different cultures nearby in the It's a Small World attraction.
Food is front and center with more than 150 new offerings across all four parks — 71 just at the Magic Kingdom — everything from a chocolate pyramid filled with Mexican chocolate mousse served atop a tres leches cake (available at EPCOT's Mexico pavilion restaurants) or those in Magic Kingdom themed to some of the park's original attractions like the Mission to Mars burger, complete with mac and cheese and bacon and topped with a cheese puff-dusted bun and the Toad Burger served with olives for eyes and a pickle for a tongue based on Mr. Toad's Wild Ride. Squid's Revenge is a cocktail complete with a charred octopus garnish that is a bow to the Twenty Leagues Under the Sea attraction. There is also chili with corn chips that was a favorite of Walt Disney.
Don't forget that there are plenty of options outside the parks with more than 6,000 restaurants in Orlando serving up more than 40 different international cuisines with a dining scene that continues to grow.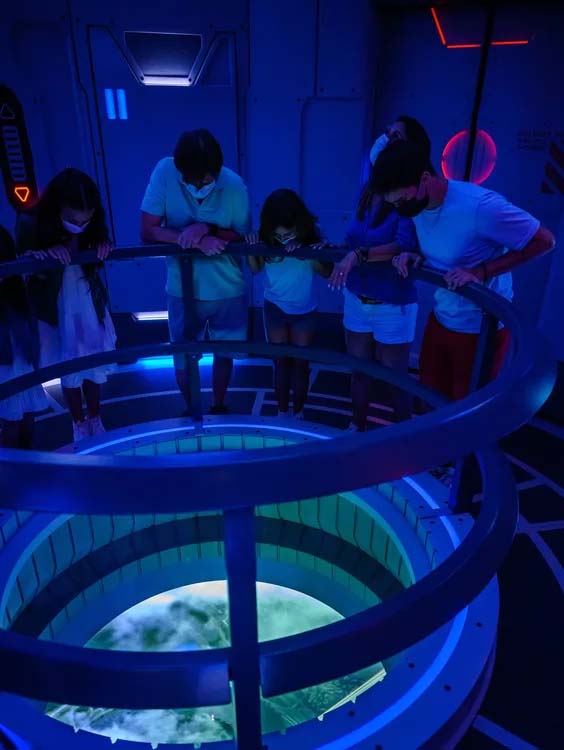 It just might be hard to pull yourself away from Disney World, especially now. Until Nov. 20, you can eat your way around the world at EPCOT's International Food and Wine Festival (#TasteEPCOT on social media) with more than 30 booths, the most ever, representing global cuisine from around the world, including Ireland (fisherman's seafood pie), France (a beignet filled with three cheeses), Morocco (falafel pita), Spain (paella), the Alps (raclette with potatoes) and Hawaii (tuna poke), among the options with alcoholic (the Aulani Sunrise is one big hit at Hawaii) and non-alcoholic options.
While many might think this is only for adults, small portions (and prices) can be a terrific opportunity for kids to try new dishes and flavors, suggested Chef Phillip Rizzo, a member of the festival team.
New this year and big hits: The Noodle Exchange with Pho, Lobster Landing (how about a lobster tail?) and Mac & Eats. The best-selling dessert: S'mores Whoopie Pie-Lon with smoked chocolate brownies, marshmallows, graham crackers, chocolate ganache and a candied bacon topping.
(The festival is included in your ticket; you pay for food at all theme park eateries. There is a free Festival Passport that will help you find your way. For kids there's the $9.99 Remy's Ratatouille Hide & Squeak opportunity to find statuettes of the "little chef" hidden throughout the World Showcase and Global Marketplace. Complete the hunt and get a special surprise. Also take part in Emile's Fromage Montage, purchasing five participating cheese dishes. Collect all five stamps and get a prize at the Shimmering Sips booth.)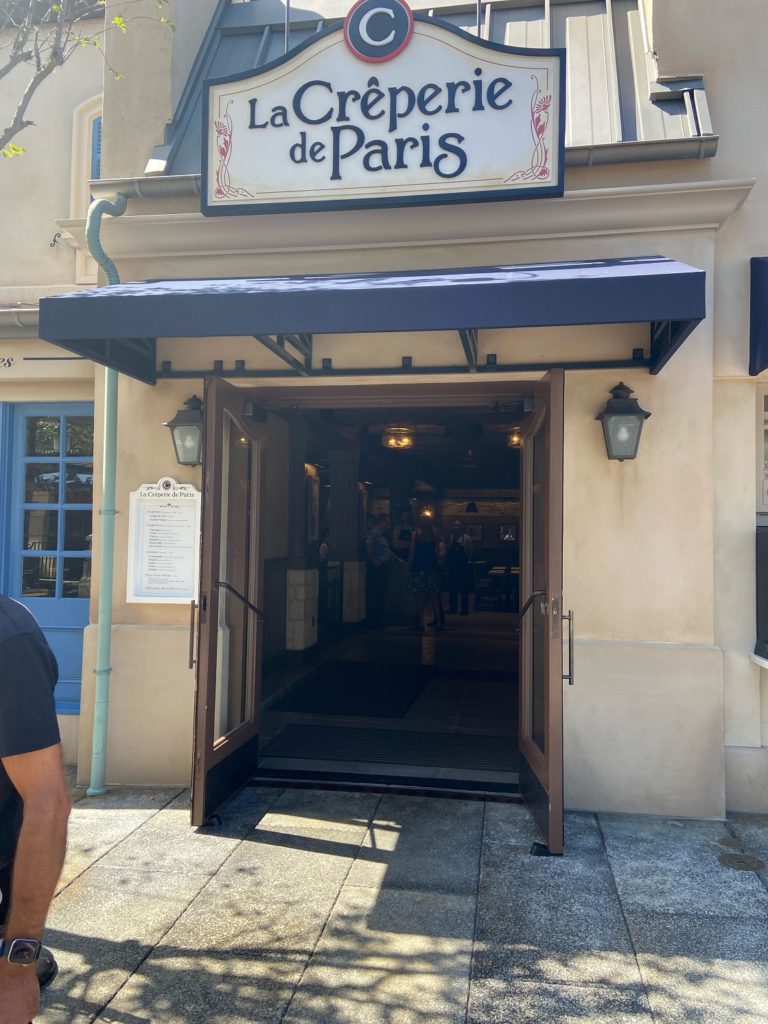 No worries about calories. You literally are walking miles. I walked nearly 16 in two days, in fact.
Disney chefs lament that too many visitors still think the food here is just about burgers, ice cream and turkey legs. During the 50th Anniversary Celebration, they are on a mission to change that perception once and for all — and encourage kids to expand their palates. Not only that, but Disney World is a great option for those with food allergies and preferences as they can be accommodated throughout the parks and resorts.
"Kids," said Chef Thrush, "Are more adventurous eaters today. They want to eat what their parents are eating." To accommodate pint-sized foodies, restaurants now offer smaller portions of adult dishes, whether a petit filet mignon, salmon at the Columbia Harbor House in the Magic Kingdom or smaller ham and cheese and hazelnut chocolate crepes at Epcot's new Le Creperie.
Take the opportunity to share, especially the gigantic "Cheers to 50 Years!" sundae (you'll find it at the Magic Kingdom Plaza restaurant) that could easily feed five, complete with cookie crumbles, brownies, hot fudge and caramel, "EARidescent" sugar and a Mickey pretzel.
Come hungry!
(For more Taking the Kids, visit www.takingthekids.com and also follow TakingTheKids on Twitter, Facebook and Instagram where Eileen Ogintz welcomes your questions and comments. The Kid's Guide to Philadelphia, the 13th in the kid's guide series, was published in 2020, with The Kid's Guide to Camping coming in 2021.)
©2021 Eileen Ogintz. Distributed by Tribune Content Agency, LLC.