By Eileen Ogintz
Tribune Content Agency
Got your green on?
You'll want it if you are heading to Dublin this month, especially during the four-day St. Patrick's Day festivities.
With all of the concerns about the ZIKA virus, consider a different kind of spring break — one that offers plenty of outdoor fun, as well as lots to learn, whether your family has Irish heritage (more than 40 million Americans do) or not.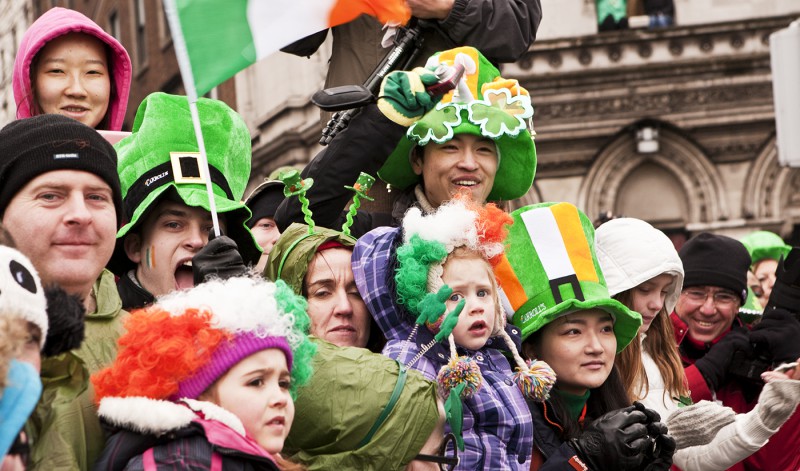 Let's start with the St. Patrick's Day Festival (March 17 to 20), which offers a giant parade, treasure hunt (a great way to explore Dublin), fun fairs, street theater, music and the chance to see some of Dublin's most famous buildings go green. There's a 5K race and a Prawn Festival. Your high school seniors and college students (if they're at least 18) will love that they can legally order a pint at one of Dublin's many pubs or sign on to join the Dublin Literary Pub Crawl where actors perform scenes from works of Joyce, Beckett, Yeats and others, as you make your way from one historic pub to the next. (They'll also want to visit the Guinness Storehouse, which is I
reland's most visited tourist attraction. (Kids can visit, too, as there are seven floors with interactive experiences that will not only teach you about how Guinness is brewed, but also the history of Ireland. Guinness dates back to 1759.)
(TIP: I found Lonely Planet Ireland a good resource along with Ireland.com and VisitDublin.com. And if you plan to hit most major attractions, consider the Dublin Pass, which allows you speedy entry and offers discounted admission. There is also an official Visit Dublin app.
Irish historian Pat Liddy, who has a company that offers walking tours, lamented that Americans rush around too much when they visit, rather than soaking up the atmosphere in this beautiful historic city. "Give yourself time," he said, as we explored some of Dublin's wonderful gardens and playgrounds. Don't rush off on day trips to the west of the country. "I don't go to New York to see Chicago," he said.
Younger kids, for example, could spend hours at the Merrion Square Park playground that is based on Oscar Wilde's short story "The Selfish Giant," complete with a large giant and a statue of Oscar Wilde. He grew up across the street. (In case you aren't familiar with the story, there once was a selfish giant who banned children from his garden. The birds left too and it was always winter. The unhappy giant welcomed a child back, the birds returned and so did summer!)
They'll also love the Dublin Zoo — the third oldest zoo in the world and Ireland's most popular family attraction, welcoming over a million visitors a year. Ready for a chimp chat or an elephant encounter?
Use a visit to The Jeanie Johnston, a replica of the type of ship that brought Irish immigrants to the United States in the 19th century, to discuss your own family's history. The original Jeanie Johnston made 16 journeys to North America between 1847 and 1855.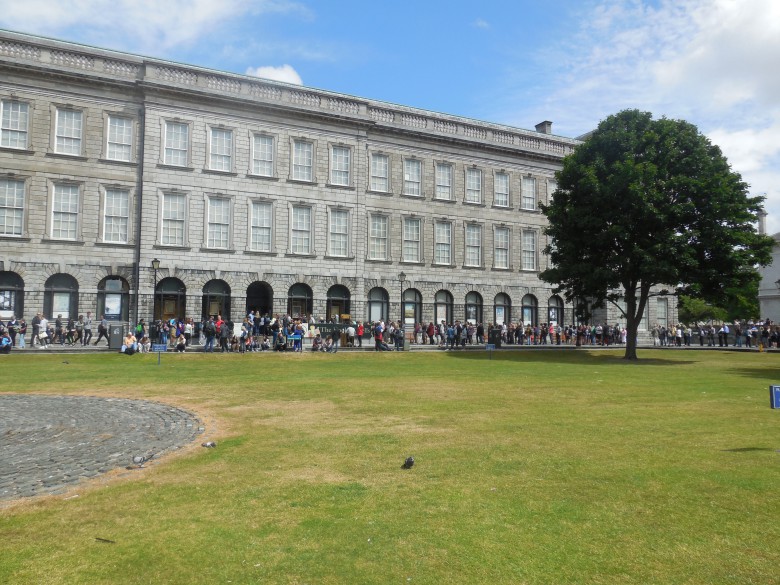 Take a stroll through Trinity College and remind the kids that this university was founded in 1592, before the pilgrims landed in the New World. A must-see while you are there is the famous Book of Kells at the Old Library. The book is famous around the world for its decoration and history — and dates from the 9th century. The kids can't help but be impressed by the Long Room. It stretches more than 213 feet and is home to some 250,000 of the library's oldest books.
If you have any aspiring writers in the group, stop in at The Chester Beatty Library at Dublin Castle. It's devoted to the evolution of writing and books. Admission is free.
Are you Bono and U2 fans? The Little Museum, housed in a Georgian building on St. Stephen's Green, tells the story of 20th century Dublin (ask for special kids' activity sheets), including the "U2: Made in Dublin" exhibit that tells the band's story from their start in Dublin's local music scene in the 1970s to their superstar status today. If you are visiting on a weekend and the kids are old enough, consider joining historian Donal Fallon for a walking tour of Dublin's famous St Stephen's Green (we loved the ducks). The 11:30 a.m. tour is free with museum tickets.
If you have any athletes in the gang, see how they fare with Irish hurling and Gaelic football, the most popular games in Ireland, at Experience Gaelic Games. The National Museum of Ireland, meanwhile, is the place to see everything from Viking artifacts to an exploration of Ireland's Road to Independence. (A new exhibit entitled "Proclaiming a Republic," marks the April centenary of the April 1916 Easter Rising, which was mounted by Irish republicans to end British rule.) If your kids like animals, visit the National Museum's Museum of Natural History (in a separate building) where you'll see all kinds of creatures found in Ireland in the Irish Room.
Don't forget leprechauns. There's even a National Leprechaun Museum where you can join Irish storytellers as they guide you through spaces that illustrate the folk tales. Are you ready for a trip to a leprechaun-size world?
Maybe you'll find that pot of gold at the end of the rainbow! Happy St. Patrick's Day.
© 2016 EILEEN OGINTZ
DISTRIBUTED BY TRIBUNE CONTENT AGENCY, LLC.