By Eileen Ogintz
The world's biggest and best children's museum, The Children's Museum of Indianapolis, has got it right: Families can play together—and learn together—at the same time, whether about a foreign culture, children who made a difference, dinosaurs or space exploration.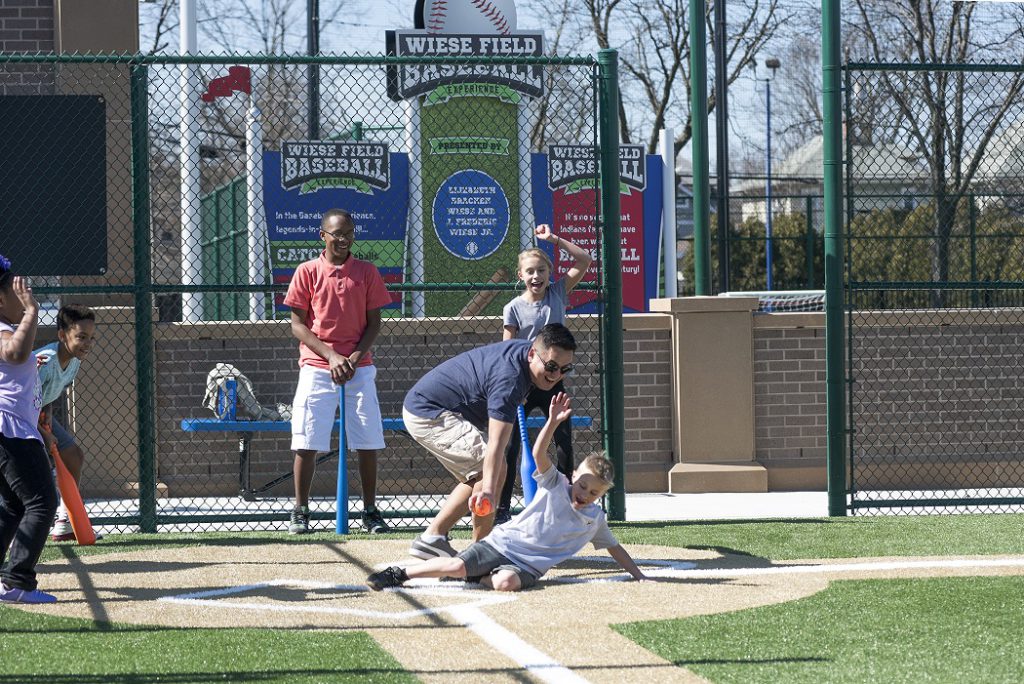 Now with the new outdoor experience–the Riley Children's Health Sports Legends Experience – 12 different outdoor sports experiences plus three indoor exhibits–parents can see how easy it can be to teach the kids by example this summer—put down those devices, get outside and try something new.
The Children's Museum of Indianapolis gets 1.25 million visitors a year and knows a lot about what will engage kids in a positive way. The Sports Legend Experience has been designed as a model for family health and fitness, one that hopefully will inspire kids and adults alike to develop a healthy lifestyle. There are many rental apartments near Indianapolis.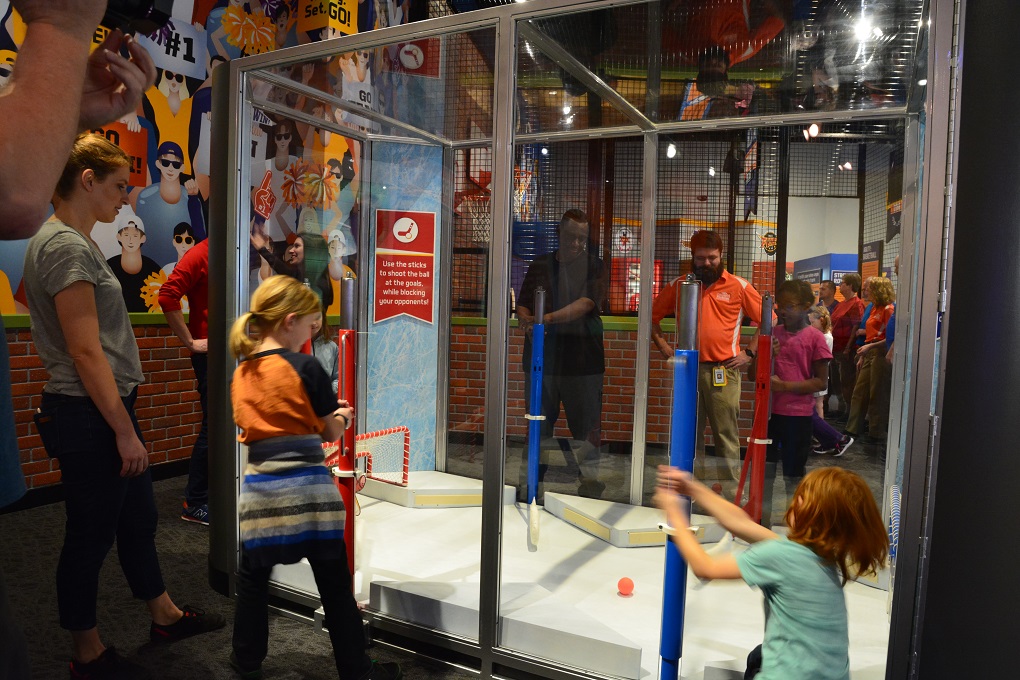 The morning I visited kids, parents and grandparents were busy whacking balls with golf clubs, bats and tennis rackets, shooting hoops—the baskets were graduated sizes—and pedaling around the Indianapolis Motor Speedway Pedal Car Experience.
"I wish I was a kid again, instead of a grandfather," joked one local.
"You don't have to be embarrassed here to try a new sport," offered a teen.
"There aren't many places where kids of all ages can have fun at the same time," said an appreciative mom.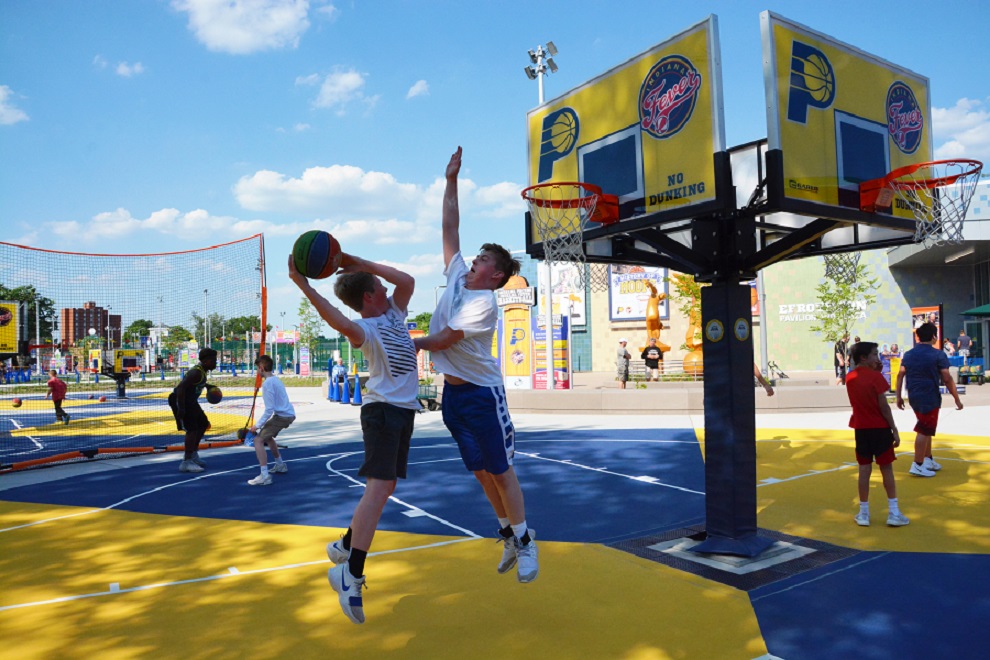 Tickets are included with museum admission (buy in advance to save) but you can also purchase evening tickets just to the Sports Experience for just $13 for adults and $10.50 for kids—less than a lot of other evening summer entertainments. All tickets are dynamically priced including these evening only tickets – they range from $10 – 20).
Vacation, I realized, is a great time to try a new sport with the kids—none of their friends will be around to tease. And everyone – kids, cousins, parents, grandparents are on a level playing field. The Sports Legends Experience, of course, makes it easy with each experience designed with challenges for different aged kids as well as heartfelt messages from Indiana pro athletes about how they overcame childhood challenges—poverty for one; racism, physical disability.
Wherever you find yourself this summer, make a pact with the kids
They can help plan the itinerary. Make sure everyone gets a pick. If you have two adults, don't be afraid to divide and conquer.
If you are going to a museum, like The Children's Museum of Indianapolis, take a virtual tour first and decide where you want to spend your time—and go first. The Dinosphere with huge footprints and weird looking plants; learning about the day-to-day activities of an astronaut (how do they sleep and go to the bathroom in zero gravity at the Beyond Spaceship Earth exhibit; Discover Your Superpowers with DC Super Heroes or embark on a journey through China—and that's just a portion of what this museum offers. Check to see if there are special family exhibits or performances. At The Children's Museum of Indianapolis, for example, there are plays at the Lilly Theater. I know it's spelled differently with 'er' instead of 're'.
All of you should try a new outdoor activity together. Paddle boarding on a lake; kayaking; biking on a rail trail; hiking, fishing. Remember, it is about the journey more than the destination! It's about the experience! Just make sure you have sunscreen, water and snacks!
Remind the kids, as The Riley Children's Health Sports Legends Experience shows, that no one masters a sport without a lot of hard work and struggle. Encourage them to read about their favorite athlete. What did she have to overcome to succeed? What stymied him early in his career?
Limit device time, even in the car! Listen to an audio book together or a playlist created just for the trip.
Try new foods on vacation- One great way to encourage kids to eat healthier is to visit a farmers' market and talk to the farmers about what they grow. What's in season? Why do fruits and veggies look different than they might in the supermarket? Have a picnic with what you find at the market! Opt for lunch or dinner from local food trucks.
You won't let it rain on your parade. On a rainy day, rather than the pool or the beach, sleep in-and then head for the museum!
Happy travels!