By Eileen Ogintz
Let's get ready to party! Not just any black-tie bash but one that includes penguins, sea lions and whales in all of their splendor.
From a zodiac in the Errera Channel between Ronge Island and the Antarctic Peninsula, we watched Gentoo penguins jump off an ice floe to "shower" in the water, and then jump back on the ice to preen in their formal wear while the crab-eater seals were lounging on ice floes.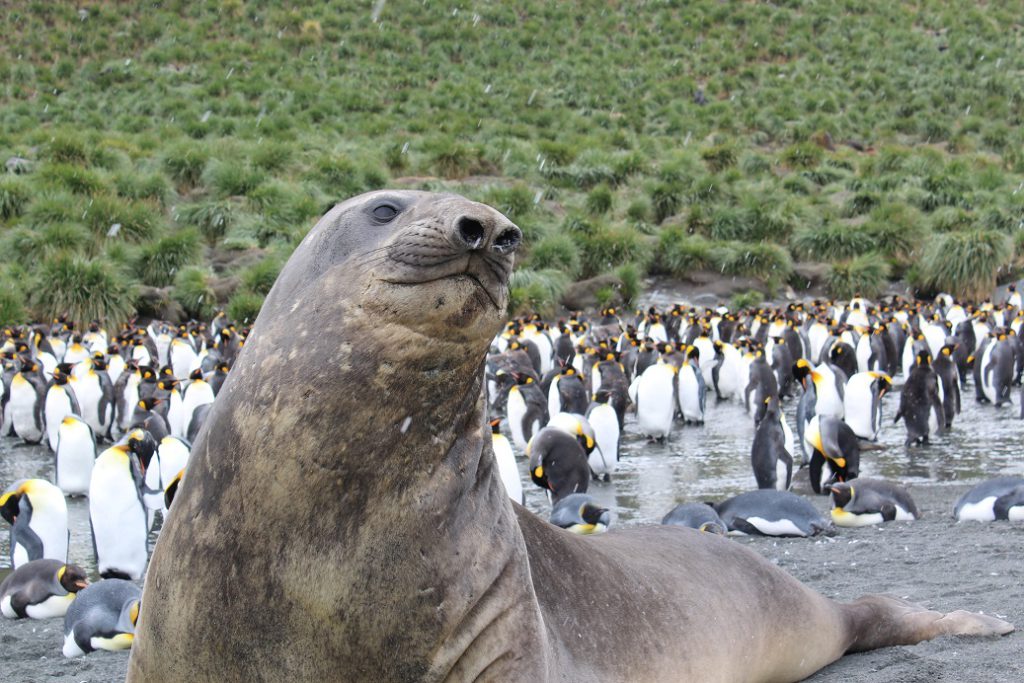 Earlier, we'd observed a big pod of killer whales diving and playing. Then we went for a walk on the Wilhelmina Bay – literally — on "fast ice," three feet thick and covered with snow. Back in a zodiac, we marveled and frantically snapped photos as dozens of Southern Humpback whales popped up all around us.
"Really crazy!" said Marcos, 12, from New Jersey.
"The best day of the trip," added his friend George, 12, from Nashville.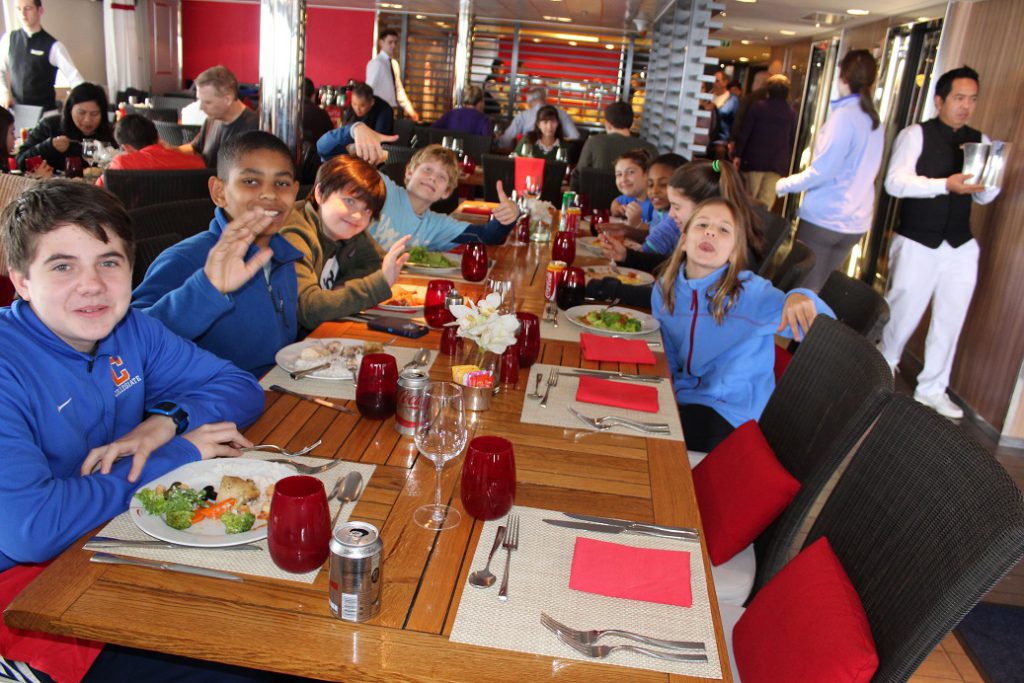 It was a New Years like none other. We were nearing the end of a 17-day, once-in-a-lifetime Abercrombie & Kent family trip that had taken us from Argentina to the Falkland Islands, South Georgia Island and now Antarctica on a 200-passenger ship.
This year, Abercrombie & Kent is offering a special deal on their Antarctica, South Georgia & the Falkland Islands: Holiday Voyage (Dec 20, 2023–Jan 6, 2024) trip.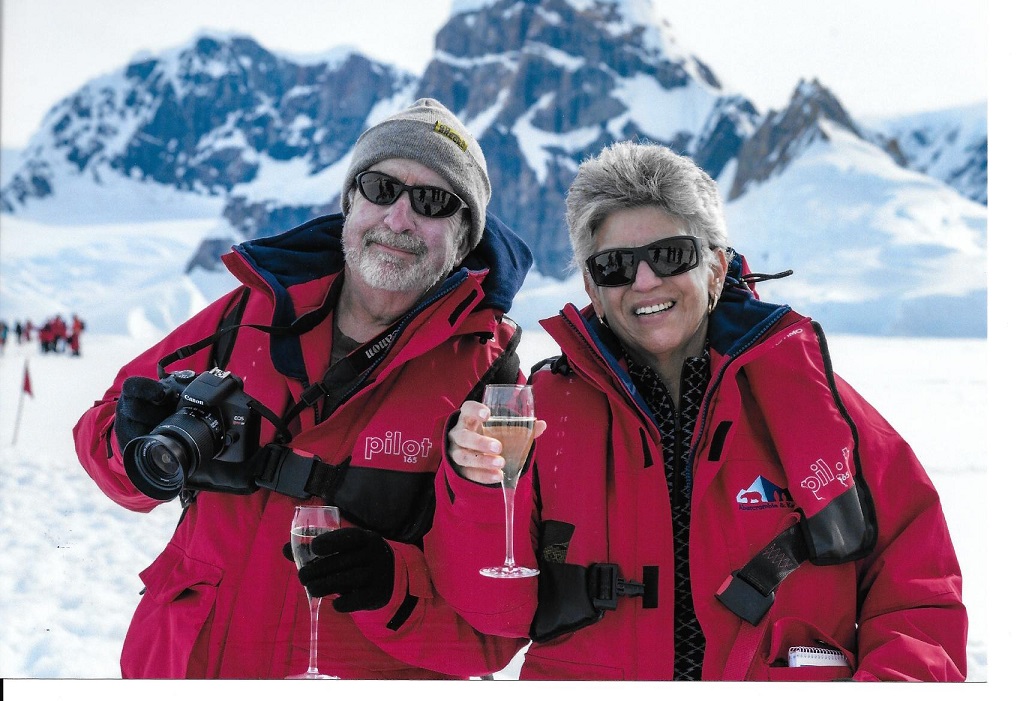 Book by June 30 to save up to $4,000 per person. Priced from $20,995 (was $24,995). Plus, save 50% off single supplement on categories 1-3. $1,500 AIR CREDIT per person when you reserve air with A&K. CHILDREN 7-18 SAIL FREE in suites or save 50% off the full per person, double occupancy price in categories 1-3 when sharing with an adult. (A tip: Spacious two room, two bath suites offer twice the space for only a 30% premium. Usually the first staterooms to book.)
Leaders in polar exploration since 1991, Abercrombie & Kent (A&K) charters the finest ice-class expedition ship, 'Le Lyrial,' with spacious and stylish staterooms, each with a private balcony. Top-notch guidance is provided by research scientists, historians, habitat conservationists and wildlife photographers with an average of 15 years of experience in Antarctica.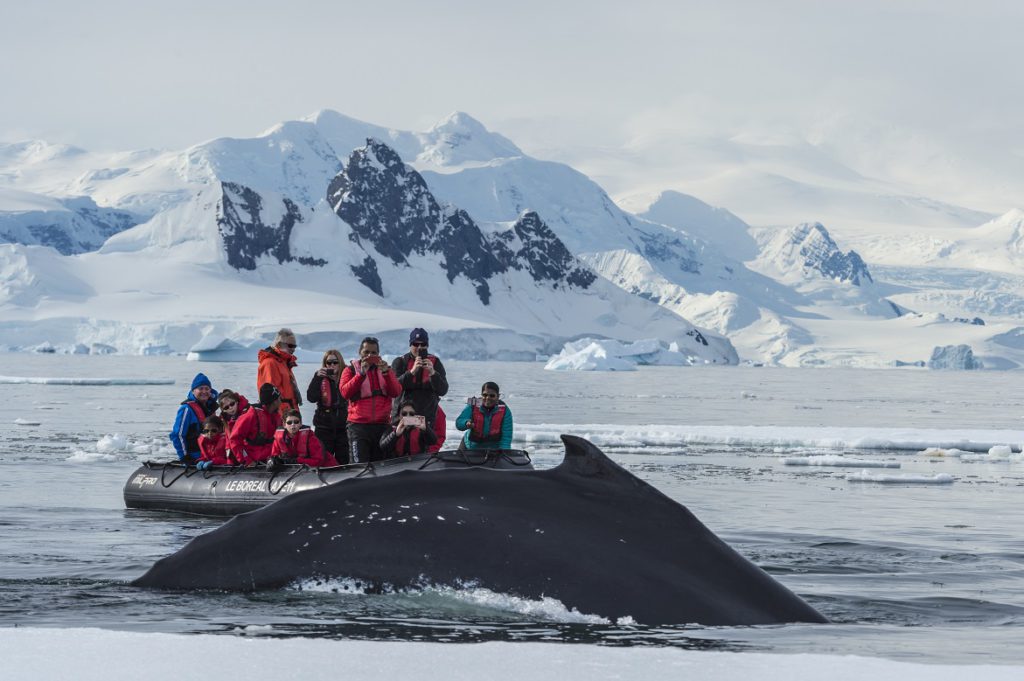 To ensure everyone is properly geared up, A&K provides an expedition parka, backpack and water bottle, along with complimentary use of boots, waterproof pants and trekking poles.
Kids see how climate change is affecting the ice and the wildlife through fun, hands-on activities designed exclusively for them, ranging from nautical knot-tying with a former British Royal Marine commando, to kids-only scavenger hunts, deep-sea presentations by a marine biologist and a photo-coaching workshop just for teens. Excursions include a visit to a sheep-shearing farm and the local museum in Port Stanley, as well as a kids-only Zodiac lesson with a naturalist guide.
Twice daily Zodiac cruises are piloted by knowledgeable field naturalists for close-up viewing of wildlife and icebergs, as well as landings on remote beaches for guided hikes. The Southern Ocean is a place where experience matters due to constantly changing weather and ice conditions, and A&K's award-winning Expedition Team has an unparalleled safety record.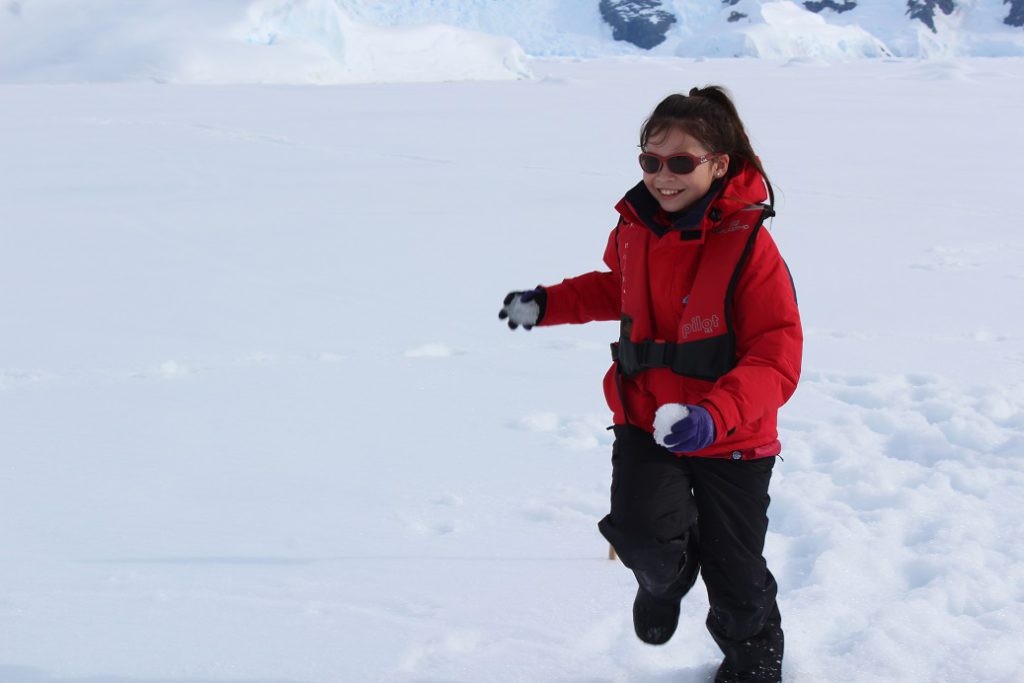 For the more than 35 extremely well-traveled kids on board with us— for many this had been their seventh continent — the trip offered one eye-popping adventure after another in amazingly good weather, especially with sunny blue skies this New Year's holiday. I'll always remember this," declared Olivia, 10, from Melbourne, Australia. "You don't see people walking on ice in the middle of the ocean every day."
Obviously, a trip like this is for the very well-heeled. But these families say they would rather have experiences than "stuff," whether exploring a beach chock a block with King Penguins, fur seals and tiny fur seal pups or welcoming Santa who arrived on a zodiac, sliding down a hill at the bottom of the world in Neiko Harbor or watching the huge elephant seals who completely ignored us.
In the downtime, kids could be found playing video games or teaching each other new card games with newfound friends from across the world —Melbourne to Shanghai to Chicago to New York.
Some families were celebrating — a recovery from cancer, a graduation, a retirement. And when it comes to a place like Antarctica, they are anxious to see it before more of it disappears. That includes young adults who increasingly travel with their parents.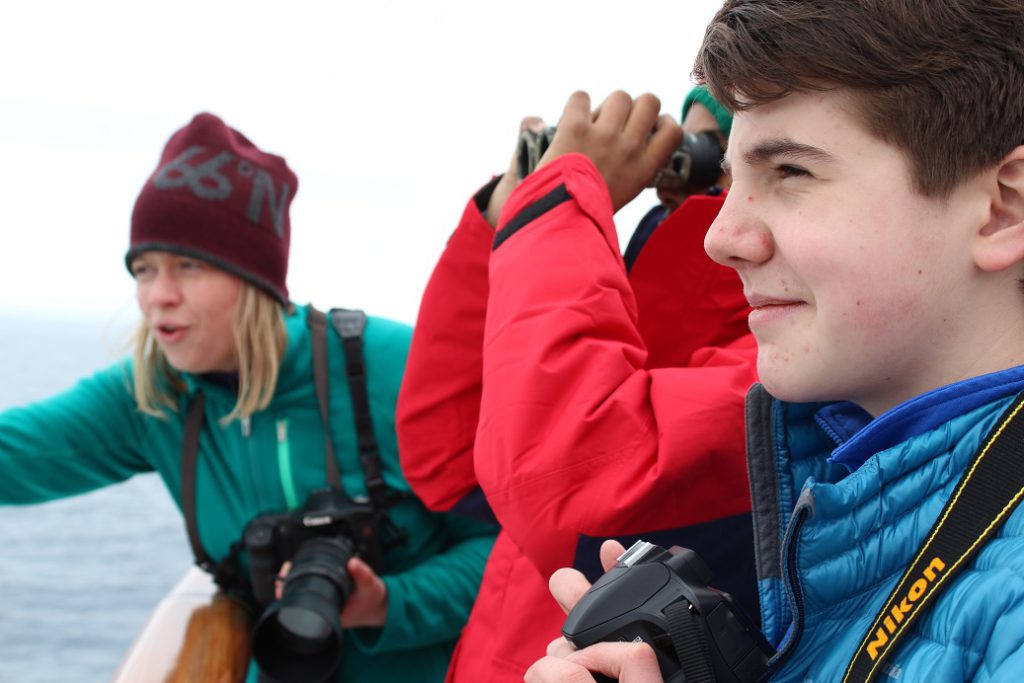 The teens actually enjoyed being offline (although Wi-Fi is available). They explained that it was more interesting to see all the wildlife and natural beauty of the region. Sean Jacobson, 15, from San Diego, the break from constant texting and posting back home was "relaxing."
"The Best Christmas ever," said Sydney Beal, 21, from Minneapolis. She and her sister, Kyndall, 18, she explained, much "prefer doing something instead of opening a bunch of presents."
Their mom Kay Beal couldn't agree more. "Money well spent," she said, "And much better than a shopping spree."
This Travel Powered Post was sponsored by Abercrombie & Kent