Who knew? Despite strict COVID-19 protocols, including required reservations and reduced capacity at many resorts, the 2021 ski season was the fifth best season on record—the second best in the Rocky Mountain region. Skier visits were up in all six geographic regions, the National Ski Areas Association has reported.
Winter is a great time to get outdoors with the kids. Choose a ski and snow family vacation at one of North America's top mountain resorts. Go snowmobiling, snowboarding or snow shoeing on local trails. Have fun in the snow on a tubing run or seeing wildlife at a national park. Especially during the Pandemic, families want to head outdoors and, in many cases, plan trips to snow resorts closer to home. For instance: known as one of America's snowiest cities east of the Rockies, Marquette, Michigan is the place to explore he frozen coast of Lake Superior and the surrounding snowcapped forests to skiing or fat-tire biking through Marquette Mountain to observing frozen waterfalls and seasonal wildlife.
What to Expect: Variety of Mountain Safety Protocols
As this season gets underway with resorts opening before Thanksgiving (Keystone in Colorado opened in October!) expect continued COVID Protocols (mask wearing indoors, for example) but fewer restrictions than last season. There won't be reservation requirements, for example, nor will masks typically be required on lift lines or outdoors. Lifts will mostly operate at full capacity, but reservations will still be needed to eat on the mountain in many places and vaccine cards maybe needed to enter indoor facilities.
"This season different states and localities will respond to the pandemic how they see fit, and ski areas will do the same," said Adrienne Isaac, a spokesman for the National Ski Areas Association." Ski areas will comply with all local regulations, and some may have stricter protocols in place to protect their staff, communities and other guests. The key to having fun this season is to plan ahead and know before you go."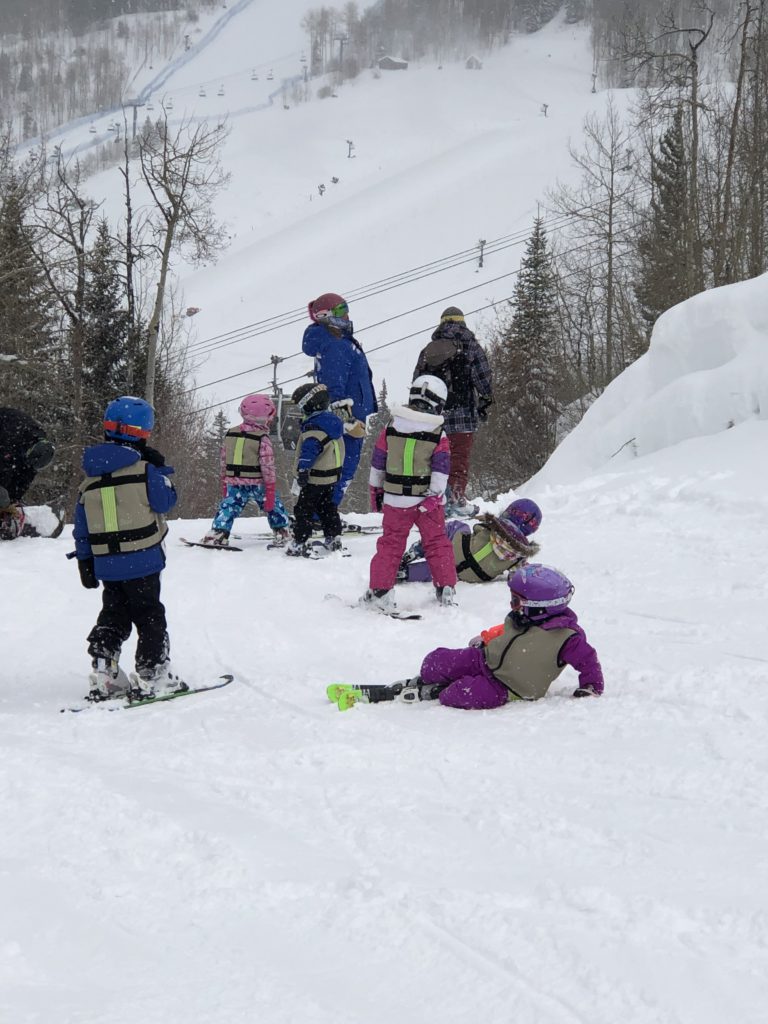 Vail Resorts, for example, with 34 North American resorts, has announced its protocols will be focused on spaces most prone to transmission — indoors, with face coverings required inside.
And while dining reservations will be required, the company is opening more on-mountain options. Guests 12 and older will be required to show proof of vaccine—including at ski and ride school programs that include lunch. It's unclear yet how the eligibility of younger kids to get vaccines will change protocols.
Have a mask in your pocket (and your kids' pockets) for when you head indoors to eat or to the bathroom. Keep your vaccine card handy in case you are asked for it at restaurants.
Trends in the World of Snowsports
Think Big, Ski Local. Many believe that smaller resorts — those in the Midwest and Pennsylvania, for example — will continue to attract many families who prefer to stay closer to home. Smaller resorts in the West also are popular. Check out the affordable options with programs such as the Colorado Gems (below).
Passes — whether for the season or for a week — are the way to go this season for the best value. If guests plan to only ski a few days, consider the Epic Day Pass, with which guests can choose the number of days they'd like to ski – from one to seven.) This year Vail Resorts has actually lowered their Epic Pass prices by 20 percent. If you plan to stay within driving distances this season, Northeast Value Pass offers incredible value for skiers and riders to want to stay close to home at all 8 resorts in the Northeast including Stowe, Okemo, Mt. Snow and Hunter. Plus, kids under age 4 Ski Free at Vail owned properties and kids ages 5-6 ski for $39 on the Northeast Value Tot Pass.
Kids Free — many states including Colorado, Utah, Maine and New York have kids' ski free deals for certain grades. Each program is slightly different and typically you need to apply in advance.
Off the Traditional Slopes – Why not head to Yellowstone to snowshoe or snowmobile? Try a dude ranch like Vista Verde in Colorado to ride horses in the snow. Back country ski a place like the YMCA of the Rockies where you might also be able to snowshoe or dog sled. There are many options for fun in the snow beyond traditional slopes.
Off the Map Travel invites families to reconnect with a new Arctic Northern Lights glamping experience, Reconnect under the Aurora. It's time to dust off those passports, print out your proof of vaccination or negative Covid test, and share in a holiday that's designed to create sparkling memories for years to come.
Disability Challenges – Many ski areas around the country offer special adaptive program for those with physical and mental challenges.
There is a Ski Resort for your Family
There is good news: With more families driving rather than flying and with remote work and school, we aren't as tied to traditional school vacation weeks. Midweek, more affordable ski and snow family vacations are possible.
There are many lodging options in condos and houses with kitchens and room to spread out with plenty of deals, especially if you opt to stay longer, like at The Antlers at Vail. We don't have to head to the mountains when the resorts are most crowded—and expensive, regardless of snow conditions. This year, you might actually be able to let the snow be your guide!
With our annual Fun in the Snow guide – in partnership with The Family Travel Forum, you'll see how easy it is to book a value winter vacation that is safe and guaranteed to please everyone… most of the time anyway.
Some of The Top Family Ski and Snow Vacation Resorts A to Z
ALTA SKI AREA is adjacent to the contemporary, upscale Snowbird but its vibe is a little more natural, with the idea that the experience offered is all about skiing (no snowboarding at Alta). Purchase a combined Alta Snowbird ticket to ski more than 4,700 acres in Utah's Little Cottonwood Canyon. Stay in the traditional, European style Alta Lodge, hosting guests since 1940. Alta offers yoga to start your day, a complimentary kids-club (and getting them to and from the slopes), breakfast and dinner daily (the kids can eat early with their pals).
APPALACHIAN MOUNTAIN CLUB in the White Mountains of New Hampshire provides hundreds of miles of trails to hike or snowshoe, plus guided custom adventures at both AMC's Joe Dodge Lodge at Pinkham Notch and Highland Center Lodge at Crawford Notch. The AMC's 100-square-mile wilderness in Maine can be toured via groomed, backcountry ski trails on day trips. Many families enjoy trying to ski between rustic lodges and private cabins, where home-cooked meals are served to overnight guests. Read about a weekend getaway to an AMC club.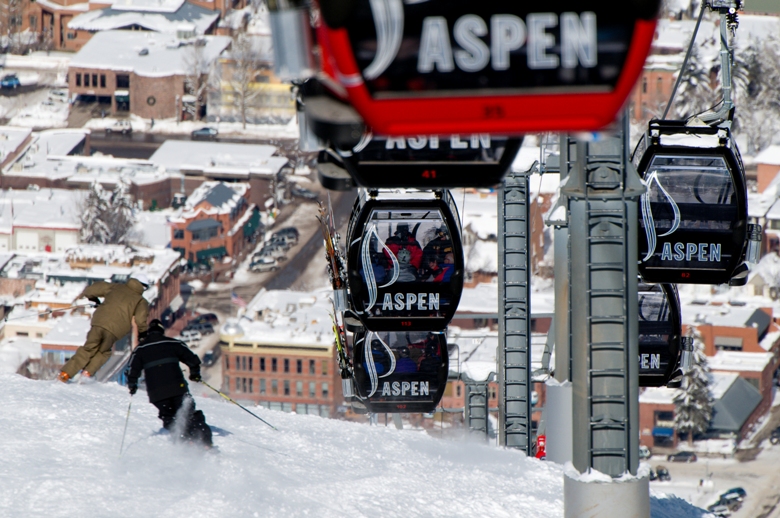 ASPEN SNOWMASS celebrates its 75th anniversary season. It was a mining town and cultural mecca, even before it struck gold with Hollywood celebrities and international athletes drawn to its pristine terrain, gourmet restaurants and shops, world-class hotels and annual X-Games thrills. This four-mountain resort headquartered in Aspen, Colorado offers plenty of terrain options for skiers and riders of all abilities. Use the updated Aspen Snowmass App to check out current conditions. Nearby Snowmass, by far the largest of the four mountains, has long been rated one of the best family ski areas in North America because of its wide-open, groomed cruising and family-friendly activities. Don't miss dash-through-the-woods fun for kids on the Breathtaker Coaster, part of the greater Lost Forest in the base village. Aspen Mountain, with its famous black-diamond terrain for experts, promises a variety of glades, bumps and steeps. Aspen Highlands offers experienced skiers/riders the opportunity to test their ability in the massive Highland Bowl while still taking advantage of rolling blue trails for the more casual run down the slopes. Buttermilk has the Hideout children's center, as well as a 22-foot super pipe. Read about the Snowmass Mastodon discovery here.
ATTITASH MOUNTAIN RESORT is located in the heart of White Mountains of New Hampshire, just outside the historic village of North Conway. Offering up 68 trails across two mountain peaks, Attitash is known for steep & winding trails that deliver beautiful views of Mount Washington and the neighboring Presidential Mountain Range. Other amenities include 100 acres of hand-cleared tree skiing, three progressive terrain parks, and a vibrant and active ski racing culture. New fire pits in the Bear Peak base area are the perfect spot for a toasty après. Attitash Terrain Parks are more tricked-out than ever thanks to a dozen new features.
The Top Family Mountain Resorts – Beaver Creek to Breckenridge
BEAVER CREEK, smaller than Vail, offers unparalleled service, a terrific ski school, and experiences geared towards families. Beaver Creek Resort is the number one luxury family resort in the world and its Signature Experiences keep families coming back year after year. Beaver Creek's intimate alpine village located at the base of the mountain provides a seamless experience from ski to relaxation, and the perfect place to warm up by the fire after a day on the slopes. This season, Beaver Creek is adding McCoy Park, 250 acres of lift-served, welcoming ski terrain for beginner and intermediate skiers & riders to elevate their mountain experience. The McCoy Park investment is a commitment to the guest experience which will delight skiers and riders of all ages and abilities. A dedicated family friendly learning zone with an amazing natural feel, including signature groomed, glade trails, McCoy Park is a place for the entire family to connect with nature and each other in an accessible bowl setting. Consider a stay at the Westin Riverfront Resort, a good bet with or without kids.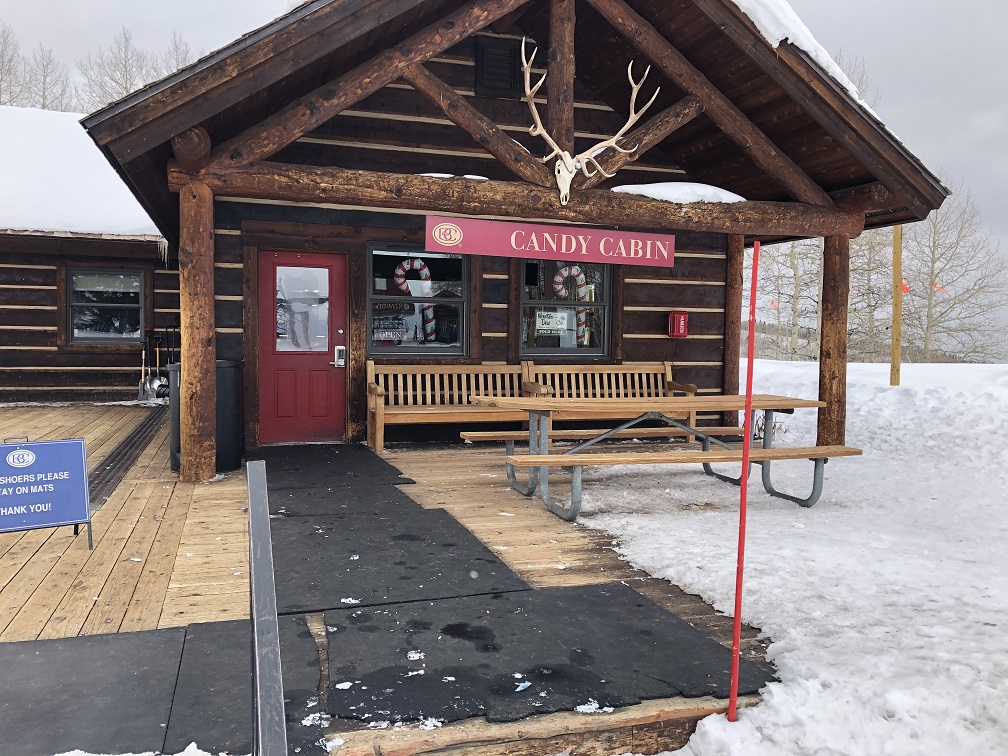 BIG SKY RESORT is home to the "Biggest Skiing in America," offering 5,850 skiable acres, 300 acres of skiing off Lone Peak, and endless ways to navigate 4,350 feet of vertical drop with rarely another skier in sight. Runs up to 6 miles long, glades and bowls, seven terrain parks ranging from novice to big air, all covered in 400+" of annual snowfall make a day on the slopes something different for everyone. Off slope adventures suited to teens include a giant swing, bungee trampoline, climbing wall, guided snowshoes tours, and two zipline tours. This season a new Montage Big Sky is opening. Not too far from the resort, families can snowmobile or snow coach through Yellowstone National Park (read about our visit to Yellowstone in Winter), try Nordic skiing or horse-drawn sleigh rides through Lone Mountain Ranch, go dogsledding in nearby Moonlight Basin, and test their skills at winter fly fishing or rock and ice climbing throughout the Gallatin Valley. This pandemic season, visitors will be glad that there is, on average, more than one acre per skier and on-mountain and village dining has been reconfigured with more space for social distancing.
BRECKENRIDGE SKI RESORT, celebrating its 60th anniversary, will see the return of festivals including Ullr Fest and the International Snow Sculpture Championships, a new Freedom SuperChair, special exhibit at the Breckenridge Welcome Center Museum, a new free sledding hill. This buzzy resort is set in the middle of a historic Colorado town of the same name, known for its award-winning arts and makers scene and culinary experiences with more than 200 restaurants, shops and après ski hangouts. Around the town are off-slope activities such as dogsledding, winter zip lining and larger-than-life snow sculptures during the annual International Snow Sculpture Championships (Jan. 24 – 30, 2022). The ski resort offers five huge peaks, nearly 3,000 acres of terrain, including some of the best high alpine terrain in the country. What else we love about Breck on or off the slopes can be read here.
The Top Family Mountain Resorts – Club Med to Grand Targhee
CLUB MED QUÉBEC is Club Med's newest ski resort and the brand's first resort in Canada. Beginning December 3, 2021, take a stress-free, all-inclusive snow sports vacation while also experiencing Canadian culture. There is Unlimited ski-in/ski-out access, lift tickets and group ski and snowboard lessons at no added cost. Sign up for ski workshops that adventure through the wonderous ski domains of Le Massif de Charlevoix. The family restaurant Terroir & Co encourages kids and parents to prepare fondue, raclette and other dishes. Sample the apres-ski including a spa and day and night entertainment including kids' clubs for children ages 4-17.
COLORADO GEMS are 11 smaller Colorado snow resorts that are less expensive and less crowded than the big resorts and, for younger families, easier to navigate. They include Cooper (Eileen Ogintz said this about a visit); Echo Mountain, Denver's closest ski area less than an hour away; Eldora Mountain Resort where Boulderites traditionally learn to ski; Granby Ranch; Hesperus, 11 miles west of Durango; Kendall Mountain Ski Area, within walking distance from historic downtown Silverton; Loveland; Monarch; Powderhorn in the heart of the Grand Mesa; Sunlight in Glenwood Springs where you can enjoy the world's biggest hot springs pool. For just $39, the GEMS Card provides your choice of either two 2-for-1 lift tickets or two 30% off lift tickets. It can be used twice at each ski area for 22 total uses and pays for itself after one use.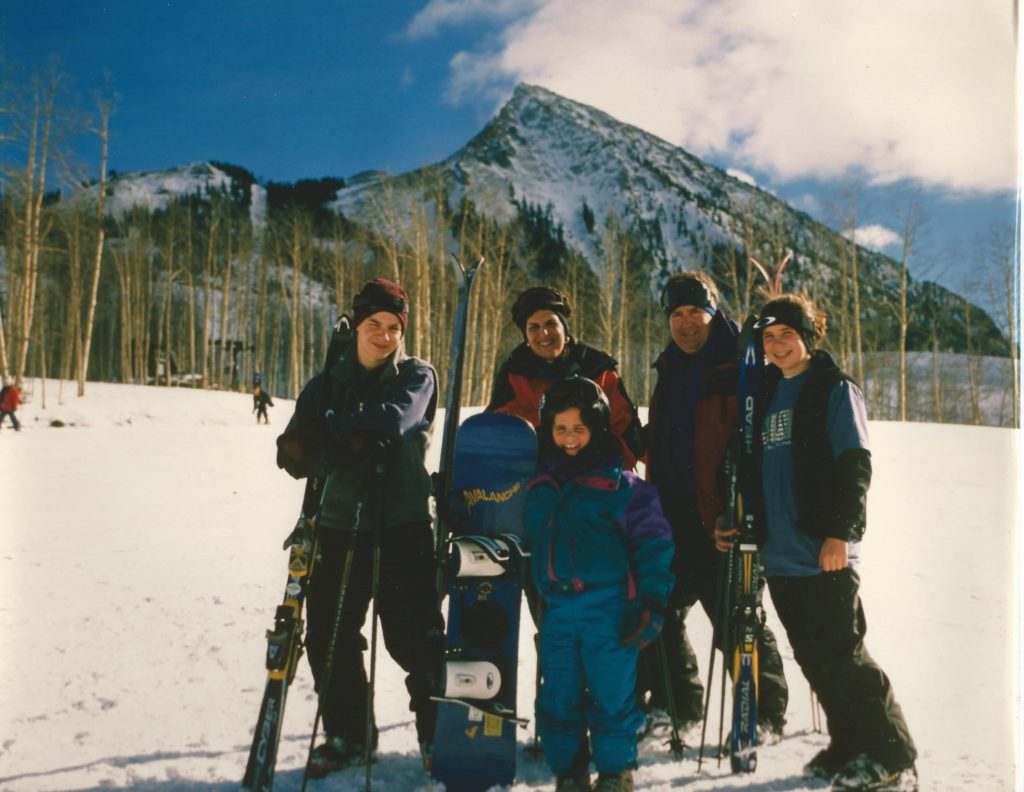 CRESTED BUTTE (a longtime favorite of our family) challenges skiers and riders with untouched powder, towering peaks, heart-pounding terrain and a vibrant town with a mountain culture all its own. With 542 acres of double-black-diamond terrain, Crested Butte Mountain Resort is known as the North American birthplace of inbounds extreme skiing and riding, but that doesn't mean it's not for beginners. For its 60th anniversary season, the resort has a new three-person, fixed-grip Peachtree lift serving beginner terrain at the base of the resort. Alongside the new lift, grading of terrain will create a more consistent pitch across the entire slope, allowing beginners to focus on the fundamentals: starting, stopping, balance, carving and more.
DEER VALLEY in Park City, Utah continues to win nearly every top award for excellent service and on-mountain experience. Owned by Alterra Mountain Company, skiers can access the mountain (among 47 resorts) via their Ikon Pass and Ikon Base Pass (seven and five days respectively). Deer Valley Resort limits the number of daily lift tickets sold to guarantee short to non-existent lift lines. You'll find plenty of great terrain, ski valets, perfect service and gourmet meals. The legendary Stein Eriksen Lodge, a multigenerational favorite, is Utah's only five-star hotel and spa. Don't miss a visit to Park City's Historic Main Street with its great shops and restaurants; you can even ask your kids to hunt for the Banksy mural on the side of an ice cream shop. NOTE: Deer Valley is one of the very last ski areas to say "NO" to snowboarders. Read about it here. BROKEN LINK.
GRAND TARGHEE in Idaho is only 50 miles from Jackson Hole, Wyoming but it's worlds away in style and ease of access. Families love the moderate rates, friendly staff and tender daycare, again open (by reservation) for infants and toddlers 2 months to 5 years. It's hard to get lost in the compact base village no matter your age. On-mountain lodging like the just renovated Teewinot Lodge is very casual and reasonably priced. Not so small, Targhee boasts 2,602 acres of fine terrain and a whopping 500" annually of fresh powder. They've used the pandemic lull to invest $20 million in projects such as new employee housing units in Driggs, a new Mountain Operations center to increase energy efficiency, and a new Peaked Chairlift for next season. Note that under-5s always ski free and they sell half and full-day lift tickets. See our review of Grand Targhee Resort.
The Top Family Ski and Snow Vacation Mountains – Heavenly to Jackson Hole
HEAVENLY sits in two states, Nevada and California, and offers spectacular views of Lake Tahoe. In addition to world class skiing, there's plenty else to do outdoors and indoors (how about a walk on the beach at sunset?) Stay over a Sunday night and with Helly Hansen Après Tracks you can ski a run after the resort closes and attend a special Après at Lakeview Lodge, meeting ski patrollers.
HOLIDAY VALLEY may be a surprise to you, because most families don't realize that New York State has several ski resorts and a dedicated website, ISkiNY.com. One of the most popular and best values is Holiday Valley in tiny Ellicottville, almost equidistant to Buffalo, Cleveland and Pittsburgh. Families like the historic small-town ambiance where strolling past antique shops and cafes is the favorite apres-ski pastime. On mountain, there are friendly instructors and cool trails marked with "treasures" from the local Seneca Nation that highlight the history of Native Americans in the region. Discounts include bargain weekday packages at the end of the season and family of four housing deals.
HOODOO SKI AREA is one of only two resorts in Oregon that participates in the Indy Pass program. For only $299, winter sports enthusiasts get two lift tickets at each of 75+ resorts in the US, Canada, and Japan. In addition, Hoodoo has announced that all lift tickets are valid until closing and will be sold in the following increments: 9 a.m. – 9 p.m., 1-9 p.m., and 4-9 p.m. And since Hoodoo is the only Central Oregon ski resort to offer night skiing, this will offer great value to those who want to ski and ride under the stars. Gear up and hit the slopes at Hoodoo Ski Area with FivePine's Stay & Ski Free Package. The package includes breakfast and passes to Hoodoo by day, and a wine and beer reception in the main lodge by night.
HUNTER MOUNTAIN is just a 2.5-hour drive through the northern Catskills from Manhattan and appeals to metro area travelers. With a history marked by wild downhill racers and weekend party-goers that began in 1960, the resort has matured with a state-of-the-art learning center, consistent snowmaking and grooming, and dedicated children's areas. At The Kaatskill Mountain Club, enjoy luxury, your own cooking facilities, a heated pool and easy access to the slopes and base village. Hunter Mountain is one of five Vail Resorts properties in the Northeast that will provide special access to youth groups from the National Brotherhood of Skiers.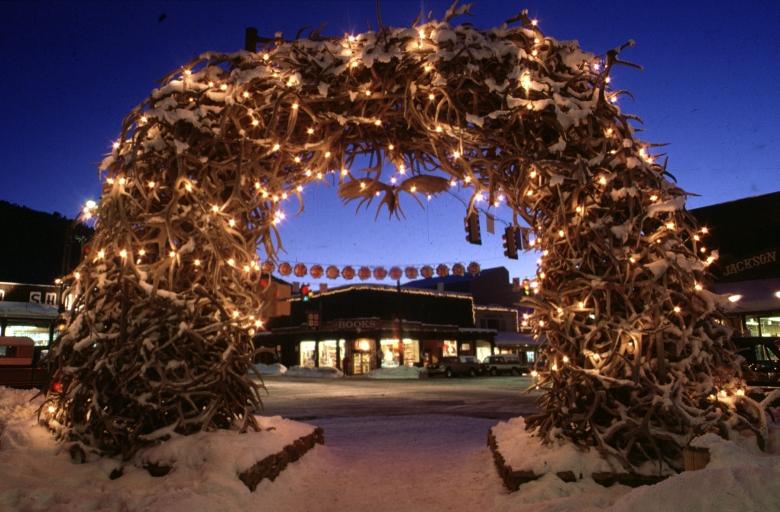 JACKSON HOLE in Wyoming, operating for over 50 years, is more popular than ever. There's non-stop airlift from 12 major cities, and special family deals including Kids 14 and Under Ski and Rent Free. The Kids Ranch offers age-appropriate activities and lessons for ages 3 to 7-years for all ability levels. JHMR's 2,500 acres of inbound terrain (there's 3,000 acres of backcountry) offers groomers, deep fresh powder and four Burton Stash Parks with natural terrain-like features. In addition to the great skiing and snowboarding in Teton Village, families like the authentically cowboy town of Jackson, and the National Elk Refuge, Yellowstone and Grand Teton National Parks nearby, which offer unparalleled opportunities to see wildlife in the winter. Snow King is Wyoming's first ski resort and continues to be Jackson's hometown hill just blocks from Town Square – and a great bet this pandemic season with fewer people. The new Cowboy Coaster and Treetop Adventure are can't-miss activities for visitors and locals. King Tubes is Jackson Hole's only Snow Tubing Park.
The Top Family Ski and Snow Vacation Mountains – Keystone to Mount Sunapee
KEYSTONE RESORT, recognized as a top family resort destination, is located in Summit County, Colorado and just 75 miles from Denver. Families find more than 3,000 acres of skiable terrain including three peaks, five above-tree-line bowls, night skiing and an in-bounds cat skiing program. We love the free designated family parking and complimentary red wagons to help parents tote gear (and excited kiddos) to and from the slopes, because they really help make a winter family visit to Keystone easy and hassle-free. Keystone's early opening means two Keystone Snow Forts! The new high-speed, 6-passenger Peru Express chairlift will enhance the on-mountain guest experience, improving skier and rider circulation and providing quicker and more efficient access to Keystone's beginner and intermediate terrain.
KIRKWOOD CA is a Lake Tahoe area resort for adrenaline seekers with cliff drops, bumps and open bowls — over 2,300 acres with over 2,000 feet of vertical. But there's also Timber Creek Family Learning Zone with a kids adventure area, slow zones and dedicated chair lift away from the experts and with uncrowded runs. Generations of locals have learned here and reveled in the deepest powder around the lake.
MAMMOTH MOUNTAIN is California's highest resort, topping out at just over 11,000 feet, with more than 150 trails and 3,100 feet of vertical. Their seasonal Ikon Pass is handy because in addition to destinations around the world, it covers access to Paradise Tahoe (formerly Squaw Valley Alpine Meadows) and Big Bear Mountain Resort. Passholders can stay and play midweek at 20% and take 15% off weekend visits. Sharing the scenic beauty of nearby Yosemite National Park, Mammoth has dedicated learning centers for kids and myriad off-slope activities including tubing, snowmobiling, cross-country skiing and snowshoeing. At Woolly's Tube Park and Snow Play, families with young kids can build a snowman, enjoy playing in the snow and hit the six lift-accessed groomed tubing lanes.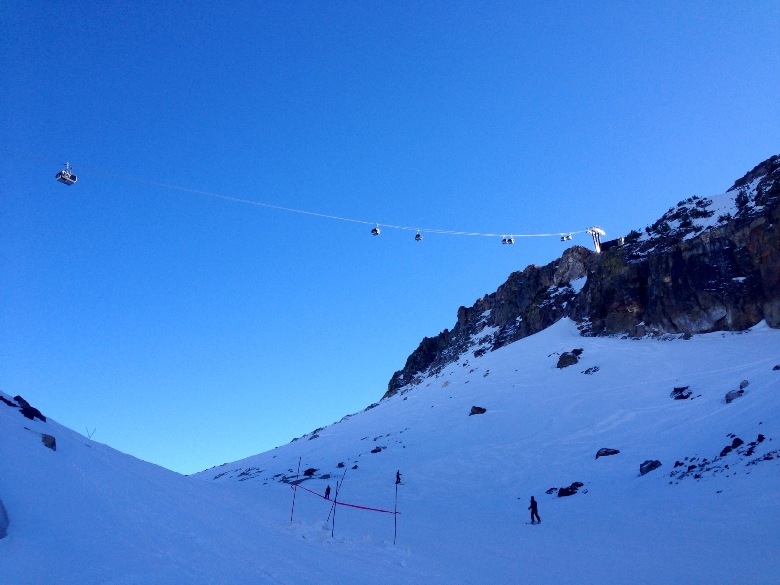 MOUNT BACHELOR is Central Oregon's hidden gem. This Cascades playground offers over 4,300 acres of lift-accessible terrain just 20 miles west Bend. The 6th largest ski and snowboard area in the US with a lift-served summit of 9,068 feet, skiers and snowboarders can drop 360 degrees off the summit, hike to the adjoining cinder cone, or ski plenty of trees that offer powder stashes well into the afternoon. New this winter is Mt. Bachelor's guest experience-enhancing app which tracks your turns, has weather alerts, real-time lift and trail status, on-mountain events and more. Fans of Powdr resorts will appreciate the Woodward Mountain Parks and their progression zones for all ages and abilities. More to read about Mt. Bachelor and Bend Oregon here.
MOUNT SNOW is Vermont's closest destination ski resort to Boston and New York City. Easy access to varied terrain, efficient modern lifts including the Bluebird Express bubble chair and the most powerful snowmaking system in the East make it very popular and packed on weekends. The new Sunbird Lift is expected to reduce wait times. The Carinthia terrain park boasts more than 100 acres of features providing a virtually endless playground of progression and adventure. Part of the Vail family, expect fine dining options, world-class lodging and plenty of off-mountain attractions and activities for families.
MOUNT SUNAPEE is one of Boston's closest and most accessible mountains, a family favorite for generations. South Peak is decisively the best learning terrain in the East because of its easy access to the main mountain and variety of lifts and terrain, within a protected area. Mount Sunapee is one of five Vail Resorts properties in the Northeast that will provide special access to youth groups from the National Brotherhood of Skiers thanks to more than $97K in youth access program grants awarded by Vail Resorts and the Katz Amsterdam Charitable Trust.
The Top Family Ski and Snow Vacation Mountains – North Star to Park City
NORTHSTAR at Lake Tahoe invites you to explore groomed runs on Mt. Pluto, an extinct volcano that last erupted more than two million years ago! Now there's moderate pitch, sweeping views of Lake Tahoe and wide-open runs. Northstar's diverse terrain and 100 trails allow families of all abilities to enjoy an on-mountain adventure with more than 3,000 acres, family learning zones, over 400 acres of advanced terrain and Logger Loop, the longest run which extends 1.4 miles. This is the place for the passionate family snowboarder.
OKEMO, located in southern Vermont with easy access from Boston, New York and other East Coast points, is an upscale family-focused mountain resort choice with six high-speed chairlifts – two with a retractable dome and one with heated seats. This season, the Quantum lift is being upgraded from a quad to a high-speed 6-person lift and the renamed Evergreen Summit Express will speed snow sports lovers around the mountain. Another Vail Resorts property, Okemo uses the Epic Pass to keep visitors current, track your stats and promote contactless meal ordering. Okemo also has plenty of other snow fun options, such as tubing, ice skating, swimming and an amazingly fun alpine coaster, in addition to posh base camp lodging and rec facilities.
PALISADES TAHOE is the largest ski resort in the Lake Tahoe region, boasting 6,000 skiable acres across eight peaks. The more than 70-year-old resort celebrates a rich history as the host of the 1960 Winter Olympics, the Spring Skiing Capital, and home mountain to dozens of Olympic and World Cup athletes across multiple snow sports. With an average annual snowfall of 400 inches, Palisades Tahoe frequently operates the longest ski and snowboard season in Lake Tahoe. The European-inspired Village at Palisades Tahoe offers year-round events and over 50 bars, restaurants, and boutiques, many of which are locally owned and operated. Palisades Tahoe is on the Ikon Pass, which offers access to 47 international ski destinations. In 2021 the resort changed its name from the harmful Squaw Valley to a name that better reflects its values and legacy.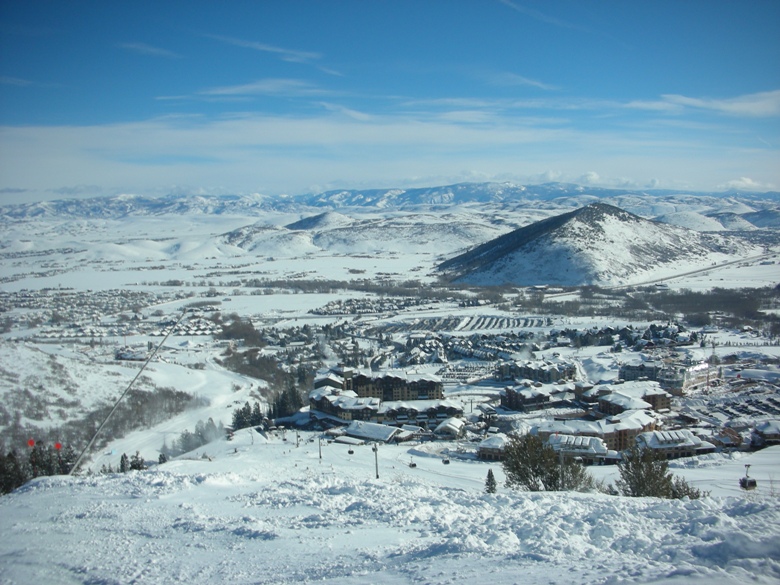 PARK CITY is one of the easiest-to-reach and best Western ski areas with several Utah resorts in close proximity. Since Vail Resorts opened the 7,300-skiable-acre wonderland, Park City Mountain, it's got all of the terrain features – including a mountain coaster — your riders and free skiers could want, including a new dedicated beginner learning area at the Canyons Village. Deer Valley is a ski-only resort that has captured the #1 ranking in Conde Nast's Reader's Choice Awards for 2021. And Woodward Park City is a new Woodward location, the first in Utah that offers all ages (especially adults) a place to enhance or learn skills in a range of sports including skiing, snowboarding, skateboarding and BMX, among others. Snow tubing is also available. Home to the 2002 Winter Olympics, Park City offers families a chance to try an Olympic bobsled run at the Utah Olympic Park – and the town will be celebrating the 20th anniversary of Utah's Winter Games in February 2022. A Western town filled with chic shops and restaurants, plus condos, hotels and B&Bs, where you might snag a bargain, depending on when you come, Park City is also home base to the National Ability Center designed to help those with special challenges enjoy seasonal adaptive recreation. A life-sized snow globe installation is a highlight for those visiting Main Street between Thanksgiving and New Year's Day. Located only 25 minutes from Salt Lake City International Airport, the town offers the chance for a car-free getaway with free public buses, shuttles, taxis and ride sharing. Young families will find it a fun and romantic destination.
The Top Family Ski and Snow Vacation Mountains – Ski Cooper to Sugarbush
SKI COOPER is a special resort just a half hour and a world away from Vail and Copper Mountain — and a much less expensive option too with lift tickets less than half the cost at the neighboring big resorts. Just outside of high-altitude Leadville, this resort has 62 trails and five lifts spanning 480 lift-served acres. Families like it here because there are no lift lines, and no crowds and lessons are limited to privates or semi privates. The base is at 10,500 feet; the summit at 11,700 feet blanketed with soft all-natural snow. Cooper has a rich history as this is where the 10th Mountain Division trained during World War II. After the war, the ski area was run as a non-profit organization, which makes it different from most ski resorts. Expert skiers can try out the Tennessee Creek Basin area with double black diamond tree & glade skiing. Or try a more back-country type experience with Chicago Ridge Cat Skiing at the top of the Continental Divide where you are taken up the mountain via a snow cat skiing an entire day with guides on 2600 acres of powder bowls and tree skiing. We visited Ski Cooper on a blue-sky day.
SKI NEW HAMPSHIRE represents 33 alpine and cross-country resorts. Expect to find improved snowmaking, grooming, lifts, and lodging, thanks to extensive capital investment across the state this past year. Skiers who visit Loon Mountain Resort in Lincoln will experience a quicker ride than ever on the Kancamagus 8 chairlift. Cranmore Mountain in North Conway is opening the Artist Falls Lodge, a new base lodge for their tubing park. Cannon Mountain and Franconia Ski Club are opening the Mittersill Performance Center, a 9,000 square foot facility at the base of the Taft Training Slope.
SMUGGLERS' NOTCH (known to locals as Smuggs) in northern Vermont is Ski Magazine's pick for families in the northeast, because of its children's facilities (including infant care) and off-the-slope activities including a zip line canopy tour. Snow Sports University provides expert instruction for children and adults in skiing, snowboarding, and snowshoeing with 1,000 acres of all terrain access across three mountains. The learning area for ages 3-6 accelerates skills development with sculpted snow features like a 100-foot mini halfpipe, rollers, banked turns and obstacle courses in a Burton Riglet Park for young snowboarders. There's nightly hot cocoa by the fire and evening activities including tubing, glow tubing, a weekly Winter Carnival with fireworks on Thursdays, lantern lit paths for Snowshoeing and S'mores, and all kinds of games including Family Feud and Name That Tune. The Fun Zone 2.0 is open day and night with laser tag, a rock-climbing wall, a Ninja Warrior Course, large inflatables, an arcade and a separate place for younger ones to safely play. While not an all-inclusive, value Club Smugglers' ski and stay packages include lift tickets, lodging, indoor pool and hot tubs and many other extras.
STEAMBOAT is recognized as one of Colorado's top family ski resorts thanks to its Wild West themed play area, well-trained children's staff and for those 4 and under, the new Happy Camp with indoor childcare and outdoor learning. There are two beginner teaching areas with special Magic Carpets. More advanced kids access the entire mountain, including terrain at Rough Rider Basin, complete with a dedicated lift plus teepees and a frontier-style fort. Steamboat features the Outlaw Mountain coaster, which offers a bird's eye view of the resort and a great break from the slopes. The resort's adaptive programs and camps are designed for ages 5+. Since it has the ambiance of an authentic Western town and the Old Town Hot Springs pool and slides, there's just as much to do off the mountain as on, making it a good choice for the family with mixed interests. And if you want to relax, ride horses, go snowshoeing or X-country skiing, and dine on great food, check out nearby Vista Verde Ranch. Read about our visit here.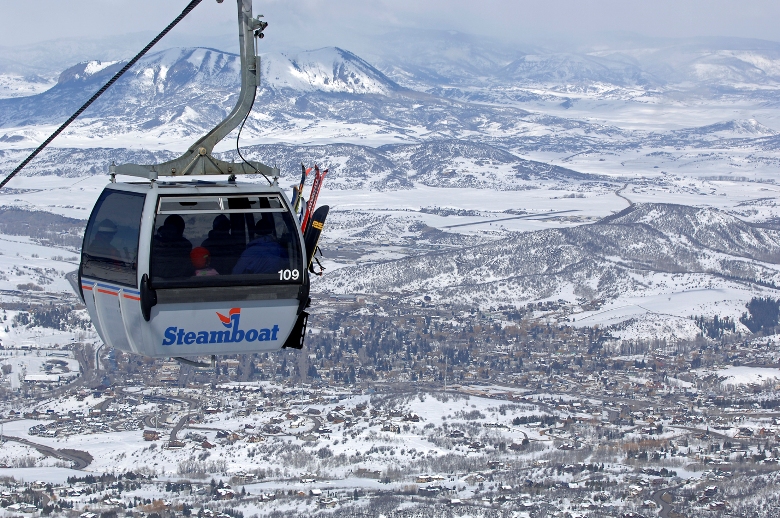 STOWE MOUNTAIN RESORT has a one-of-a-kind, world class appeal that makes it a truly unique skiing destination in the Northeast. Wide-ranging experiences both on and off Mount Mansfield range from carving alpine turns and ice skating to enjoying a cross-country outing through pristine forest, fine dining or exploring Stowe, the oldest ski town in the US. This season, Stowe has expanded its most accessible glade "Adventure Zone" terrain.
SUGARBUSH There's nothing prettier than Vermont winter to show off Sugarbush resort and its scenic, small town base village in the Mad River Valley. The Alterra owned resort welcomes the IKON Pass to access two mountains complete with everything from beginner terrain to some of the toughest on the east coast. Lessons for all ages and abilities are offered. Beyond skiing, there are several snowshoe trails, Cabin Cat Adventures like candlelit dinners, first tracks experiences and sunset rides. This resort is focusing on culinary, with locally sourced meats, dairy, breads and vegetables featured on menus. After a day on the mountain, settle into the slope side family apartments.
The Top Family Ski and Snow Vacation Mountains – Sun Valley to Telluride
SUN VALLEY, the crowning jewel of Idaho resorts since 1936, is still going strong. For its 86th season, the resort has completed a 380-acre expansion of expert terrain, added a new high-speed quad chairlift, updated dining options, snowmaking and enhanced family-friendly activities. Sun Valley's highly regarded ski and snowboard instruction (ski classes begin at ages 4, snowboarding at age 6) uses contoured terrain that helps kids learn. Posh skiers will like the jetsetters Sun Valley Lodge and luxury boutique hotels in nearby Ketchum. Try the top ski resort in North America (according to SKI Magazine's 2021/22 Annual Ski Resort Awards and Reader's Poll) and let us know what you think.
SUNDAY RIVER is located minutes from picturesque Bethel Village in western Maine's Mahoosuc Mountains. A family-focused destination, it has eight interconnected peaks for skiing and snowboarding at all levels, a friendly ski school plus two resort hotels and an inn at the base. Sunday River, a Boyne resort on the IKON Pass, has 12-hour skiing and riding Fridays, Saturdays and select holidays, a tubing park, fireworks most weekends and holidays, and family-friendly entertainment for the little ones. Plan ahead to guarantee a room.
TAOS SKI VALLEY is home to one of North America's highest lifts and is the best known among New Mexico's eight alpine and three Nordic ski areas. Altitude assures it is typically blanketed with 300" of snow each season. Look for a more luxurious on-mountain experience and four-season offerings. There's a very upscale, stylish 80-room hotel, The Blake, at the base area. The Rio Hondo Learning Center makes teaching and skiing with kids easier than ever. This season Taos unveiled a new ice-skating rink and a snowcat-pulled sleighride to its award-winning restaurant The Bavarian. As the only B Corp ski resort in the world, Taos reaffirms its commitment to sustainability, local and fair economic development, and social justice.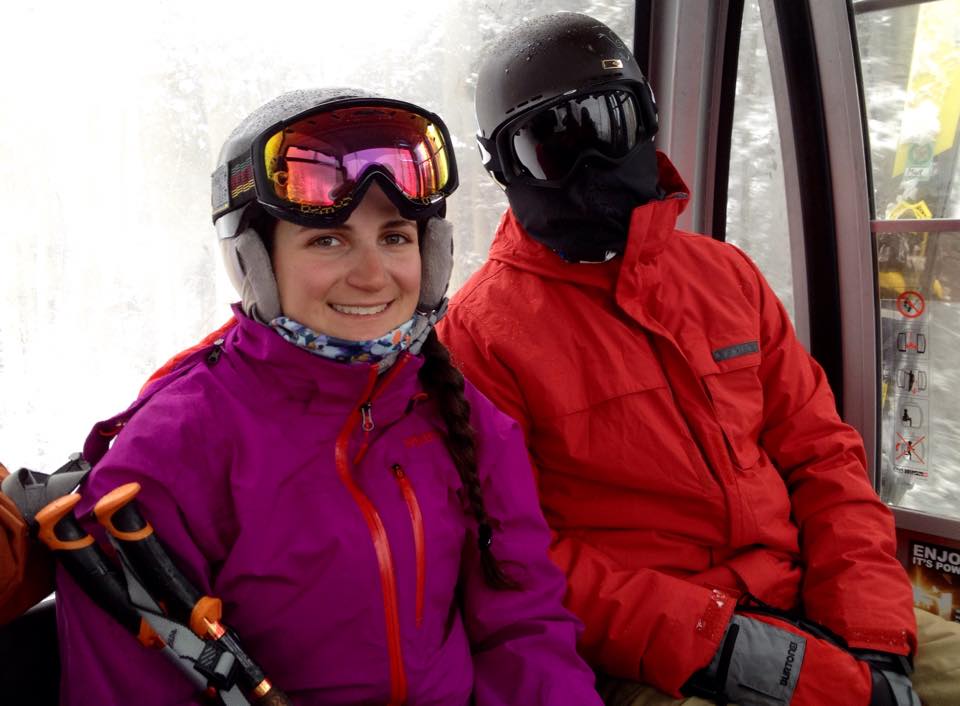 TELLURIDE, a southwestern Colorado mountain town, is a favorite snow sports destination because of its century-old architecture, free pedestrian-friendly gondola between resort and town, and striking mountain views in every direction. It's also an easy ski resort to navigate since the ski school is right next to the gondola in the middle of the Mountain Village. More than 60% of the terrain is for beginners and intermediates, with at least one blue run from every lift, making it a perfect mountain for groups with different abilities. Repeat guests appreciate that the vast majority of instructors are veterans who remember their kids from previous visits. Backcountry fans love Black Iron Bowl, a hike-to playground set against the dramatic backdrop of Palmyra Peak, which encompasses eight runs, European-style faces, open glades and steep chutes. Skiing down the "Galloping Goose," it hit Chris Yemma — Telluride has something for everyone, even the 1 percent A-listers. Read our review here.
The Top Family Ski and Snow Vacation Mountains – Vail to Whistler Blackcomb
VAIL thinks big. The flagship Colorado mountain of this snow sports empire has more than 5,300 skiable acres including the seven legendary Back Bowls spanning across 7 miles. Add high-touch service to a terrific ski school, a new massive snowmaking upgrade and expansion project, intermediate and expert moguls, tree skiing and even some cliffs, to see how quality rules. Don't let the size of the resort intimidate you. Vail offers a variety of complimentary mountain tours to introduce you to its expansive terrain. For those wanting to try on-mountain adventures outside of skiing and riding, the multi-lane tubing hill at Adventure Ridge is as popular as ever. Families can try the 50-foot-long, ski-through Coyote's Den cave, checkout the teepee in Sherwood Forest and join the Nature Discovery Center at Eagle's Nest for frequent nature walks, snowshoe tours and programs led by local naturalists. Opt in for family Private Lessons to learn and experience the mountain together. Read about it here.
WILMOT MOUNTAIN in Wisconsin, just a short drive away from Chicago and Milwaukee, offers affordability and a smaller footprint to quickly build confidence – the benefits new skiers reap when visiting smaller ski hills. Vail Resorts own Kirsten Lynch (who took over the reins as CEO Nov. 1) actually learned to ski in the Matterhorn of the Midwest during her childhood. The resort's Ski and Ride schoolcaters to newbies so you can learn to ski yourself or give your kids a gift that will last a lifetime. Bonus, Epic Pass holders received a 20% discount on group lessons, one more reason to add this pass time to your winter bucket list. Learning to ski with less vertical helps newbies quickly build confidence and is a great compliment to a booked lesson during your big mountain trip.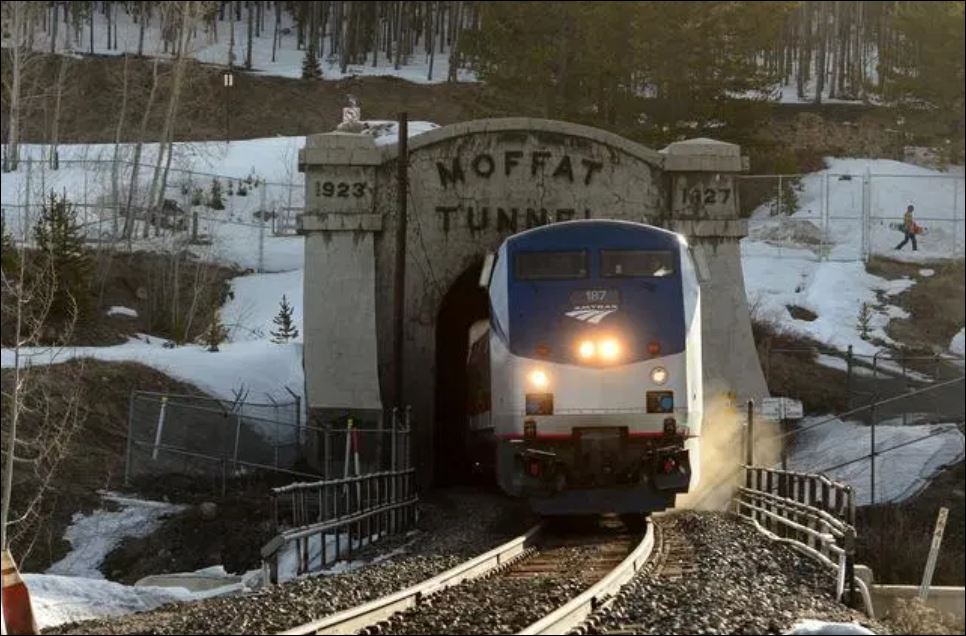 WINTER PARK in Colorado is one of the closest large ski areas near Denver and offers terrain for all levels of skiers. Coming back this year after a pandemic hiatus is the Winter Park Express, a partnership between Amtrak and Winter Park Resort. The train leaves Denver's Union Station early in the morning and chugs through the scenic foothills to the continental divide, through the historic Moffat Tunnel and to the doorstep of the ski resort. It returns the same afternoon. Departures are each Friday, Saturday, and Sunday—beginning the weekend of Friday, January 14 and ending Sunday, April 3. With one-way fares starting as low as $29, travelers can customize their trip to ski or ride as many days as they'd like. Take the Friday morning train up, ski or ride for the day, the weekend or the week, and take a return trip the same day or on Sunday of the following week.
WHISTLER BLACKCOMB in British Columbia offers big mountain skiing again with the re-opening of the Canadian-American border. Powder hounds of all abilities won't want to miss Whistler Blackcomb after its season-long hiatus from the international ski scene. For those who wintered COVID lockdowns with reels of fantasy ski lines, it's finally time to book a return to North America's biggest destination resort. An instructor from its world-class snow school can help with tips and tweaks for your turns, while acting as your local guide to the best powder stashes among the 16 alpine bowls and 200+ runs of these dual mountains. An added value is that your guides know all the best food and drink locations. Whistler is growing its offering of ski and ride camps for women this season, while Extremely Canadian's ski and snowboard clinics maximize what the Coast Mountains have to offer including Steeps Clinics, avalanche skills training and more.