By Eileen Ogintz
Breckenridge, CO — Don't you sometimes wish you could transport the parts of your community you love most—especially on vacation?
That's the idea of the Gravity Haus hotels in Breckinridge (the 60-room hotel is the ski town's newest boutique hotel complete with co-working spaces), Vail (a short walk from Gondola One), Winter Park (downtown Winter Park), and Lake Tahoe CA, as well as Denver.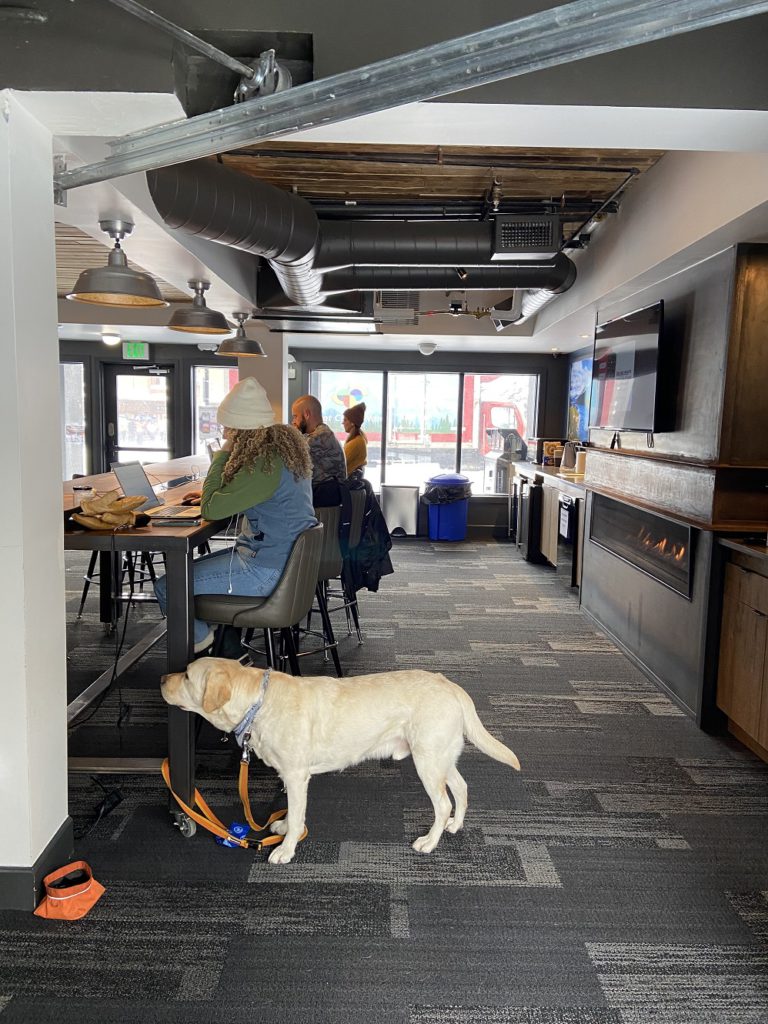 The idea is you can find community whether other moms with kids your kids ages, adventure-minded skiers or riders, or in the summer, those who might want to go mountain biking.
Did I mention the hotels are dog-friendly? Not only dog-friendly but in Breckenridge, they feature a photo of the dog-of-the-day at their front desk and dogs are welcome in one area of Cabin Juice, the hotel restaurant. Kids and adults alike love the outdoor trampoline, as do athletes who come here to train.
Besides staying here—convenient both to Breckenridge Ski Resort and downtown Breckenridge—those who become members of Gravity Haus have access to special events (mixology classes or holiday cookie decorating), fitness center (love the Recovery Zones that include hot and cold plunge pools!), discounts on lodging, food, parking, and dog fees. There is an add-on option for winter and summer sports gear.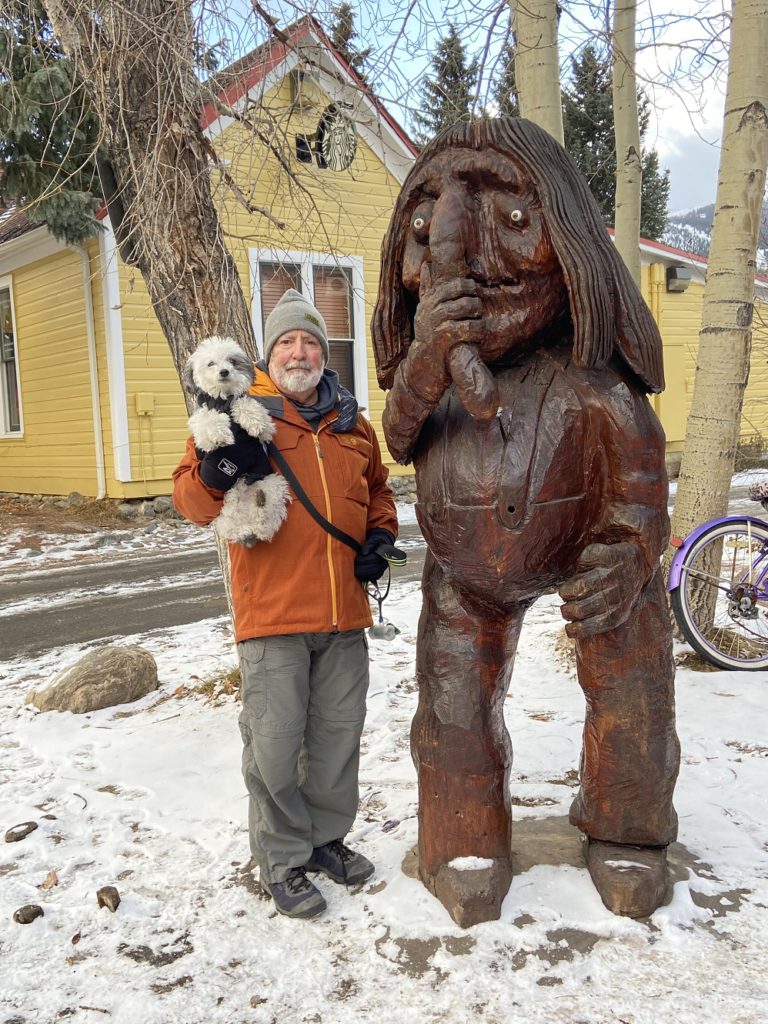 "This drives a sense of community. It is a very different model," said Spencer McIntire, the director of rooms. There are different memberships whether you want one just for one hotel, for an individual, a family or across the brand.
For those who care about sustainability, this is the place—throw blankets made from recycled plastic bottles; coffee sourced from small Ethiopian farmers and roasted in-house—so popular that locals have made the lobby their go-to place. To-go coffee is served up in glass jars that can be recycled across town; bring them back for a discount on your next coffee drink.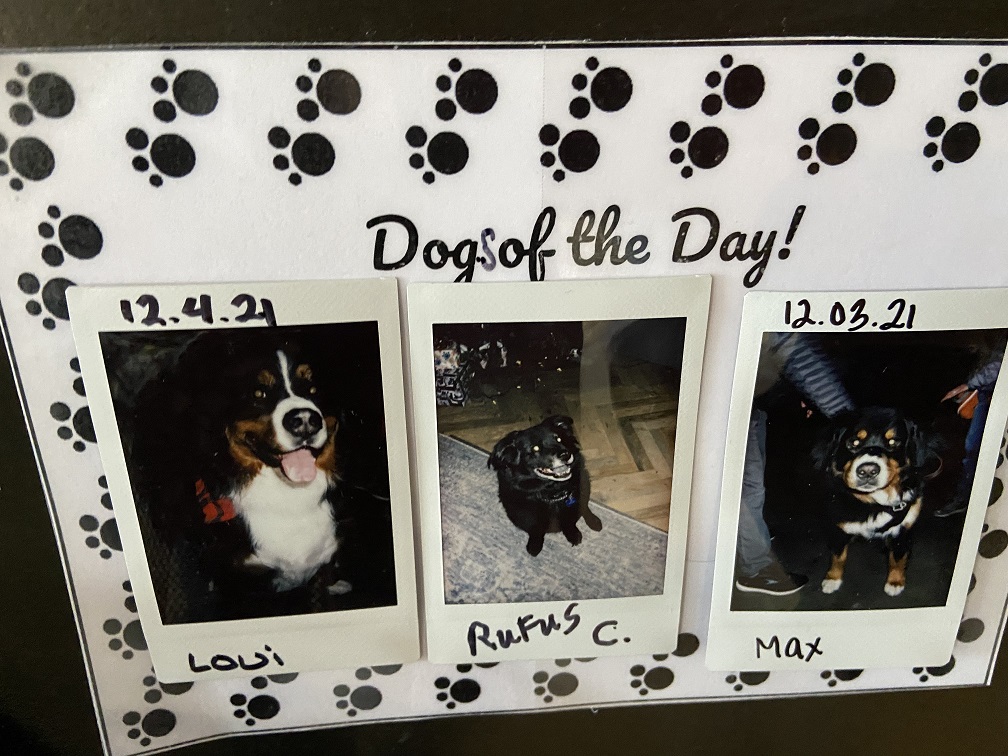 Cabin Juice, the Breckenridge Gravity Haus restaurant, features locally sourced ingredients (how about a turmeric ginger smoothie or overnight oats for breakfast, a farm greens salad and rack of elk for dinner?.) There is a kids' menu, and you can order to-go so that tired kiddos (and their parents) can eat upstairs
We've spent a few nights at Gravity Haus Breckenridge and loved the location—a few steps to a chairlift and to Main Street. "We say we are ski-in, ski-out and walk in-walk out," said Shannon Best, the general manager, noting that in summer, the huge garage doors to the street and those at the fitness center are open, bringing the outdoors in.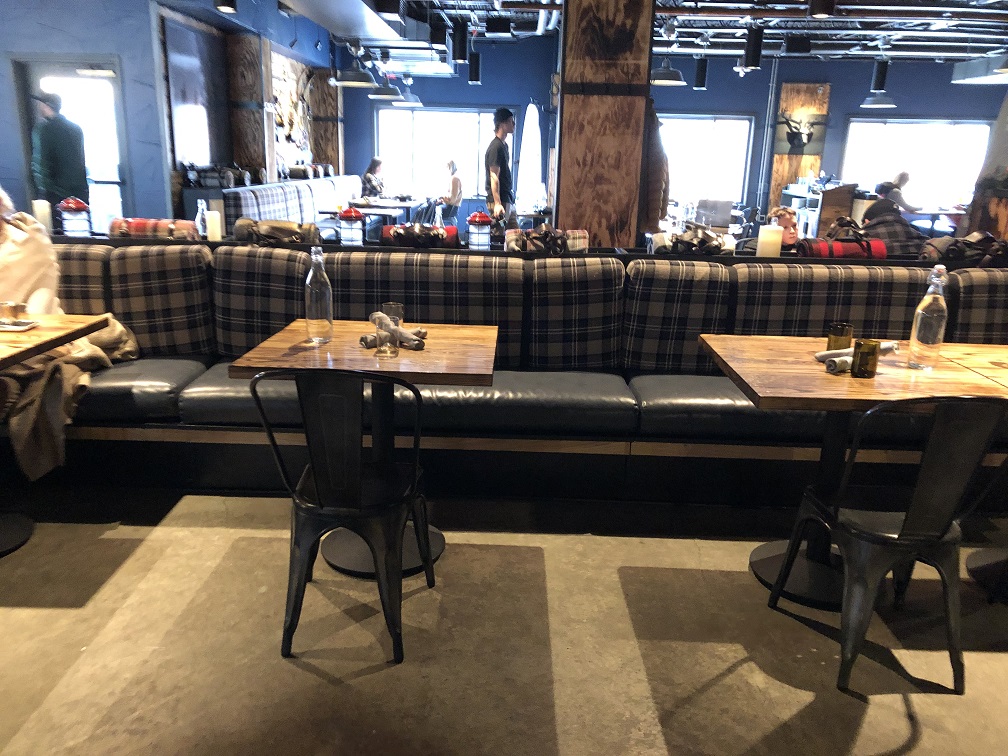 I initially thought this place would most appeal to Millennials, but Best explained young families are fans too. With the pandemic, she explained, parents can work anywhere and like the idea of taking a few runs—or a bike ride in summer—and then retreating to the co-working space (just $20 a day for hotel guests) to work.
They also like the Gnarnia and Crash Pad rooms that offer queen-sized bunk beds, freeing up floor space for gear (and kids playing). These are also popular for guys getaways—guys don't seem to mind having just one bathroom.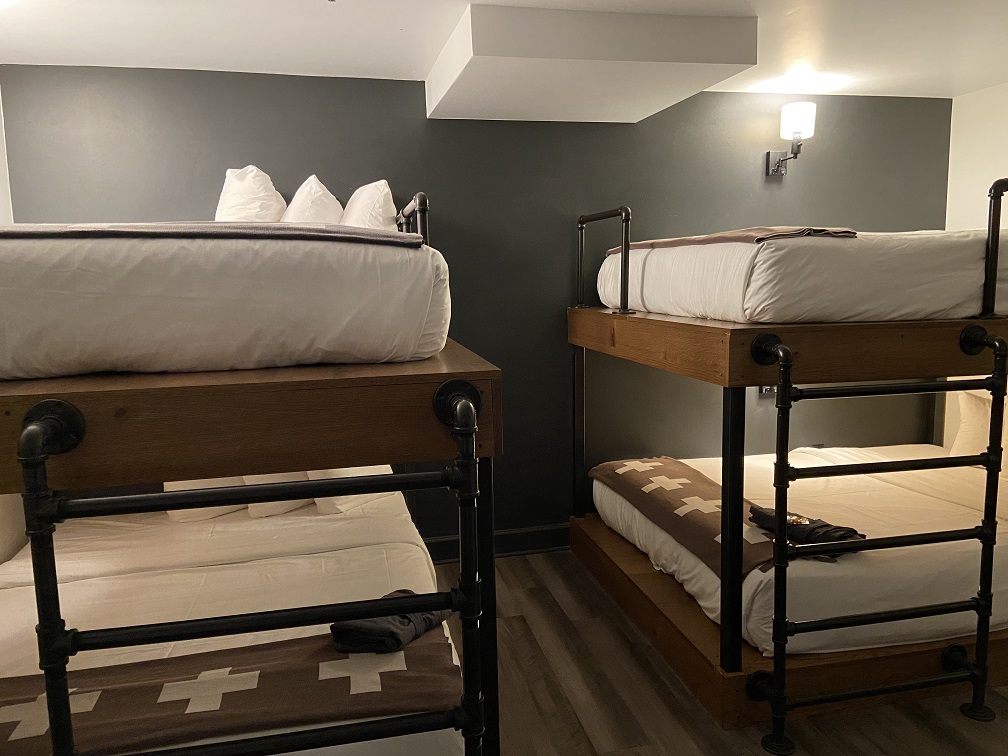 When my kids were small—and even today—we usually opted for a condo on trips to the snow so we could cook. But, as Shannon Best explained, for exhausted moms who served quadruple duty during the pandemic as cooks, teachers, workers, nurses and more, they want to relax. They don't necessarily want to grocery shop or cook after a day on the slopes. They want someone to clean up for them and bring fresh towels. They want and need a vacation too, maybe taking a class at Dryland, the state-of-the-art fitness center, or being able to walk a few blocks to browse the shops, enjoy a meal or a cocktail.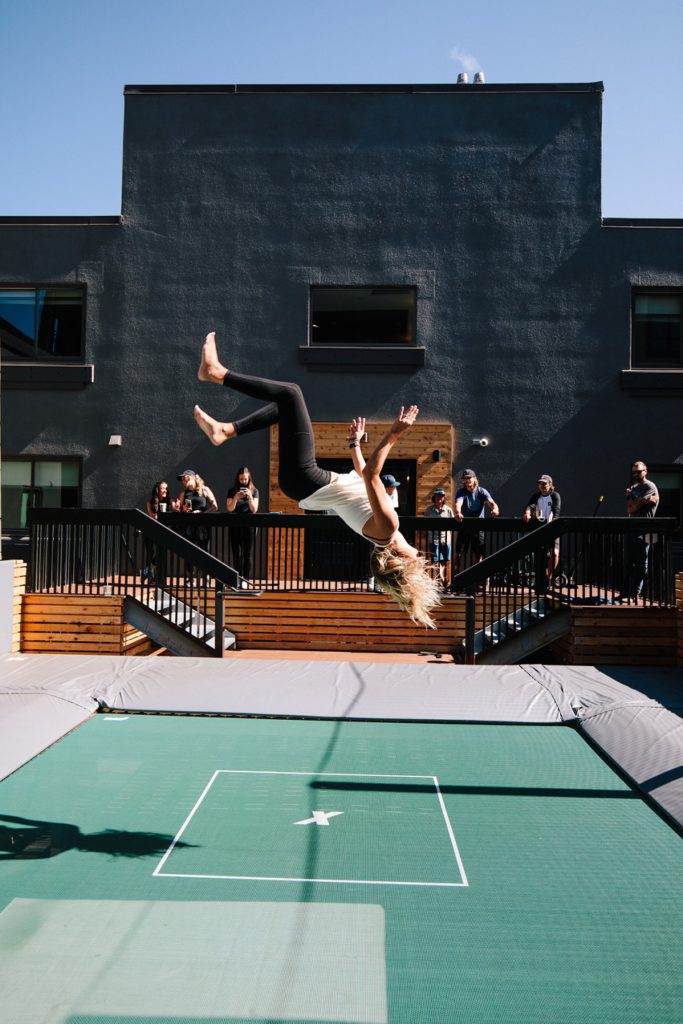 "We get a ton of families," said Best. "And we really mean it when we say we are about community—at every level."