By Eileen Ogintz
Tribune Content Agency
Let's party!
Safely, of course. Outdoors and masked up, especially if you've got not-yet-vaccinated kids with you.
The good news — and we all certainly could use some — is that fall festivals are back celebrating everything from apples to pumpkins to cranberries, hot-air balloons, folk music, and even sheep.
If your summer vacation plans got derailed — yet again — take the kids to a fall festival a drivable distance from home. Typically, a lot of the events are free. Some have gone on for decades; There are even new ones. If you're lucky, you may be able to grab an off-season hotel deal, like in Sun Valley, Idaho, where the 25th anniversary Trailing of the Sheep Festival, takes place October 6 to 10 after being canceled last year.
You won't want to miss the sheep parade — an entire herd of sheep, wild from the summer in the mountains, parade down Main Street in Ketchum, as spectators cheer. There are sheepdog trials, a folklife fair and plenty of food, including, of course, lamb. (There is a new Trailing of the Sheep Festival Cookbook with authentic recipes from Idaho ranch families.) A new Good Shephard Monument will be installed in Hailey featuring 11 life-sized bronze sculptures of eight sheep, a sheepherder, horse, and dog. Sounds like a new spot for selfies!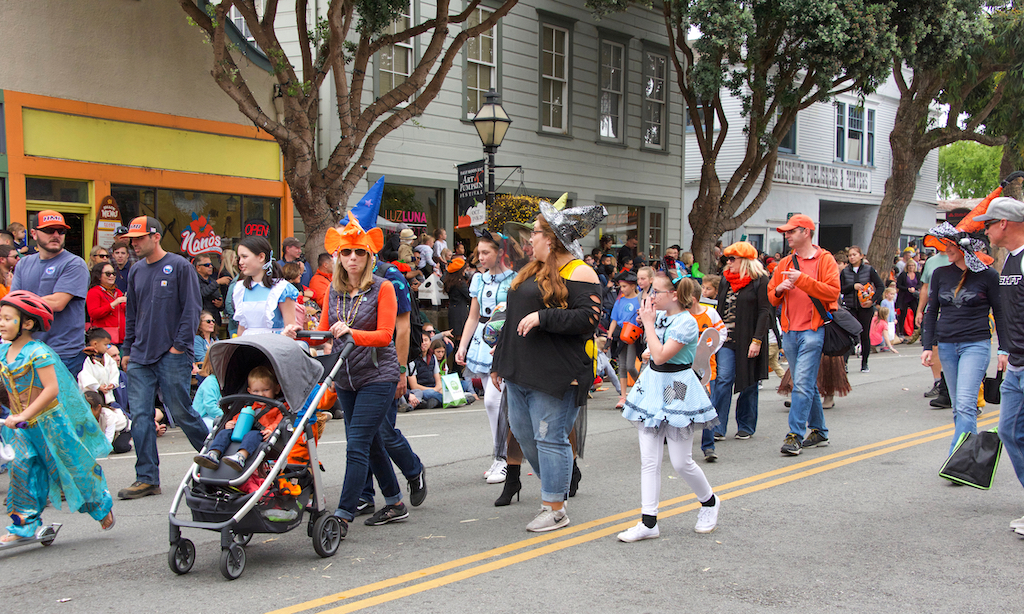 Love barbecue? The Denver BBQ Festival, typically held over Father's Day weekend, will be back Sept. 17 to 19 with pit masters from around the country smoking more than 30,000 pounds of meat as you listen to live music. Of course, it will all be outdoors.
Despite the pandemic, there are even some new fall festivals — like the Oktoberfest-themed Breckenridge Fall Family Fair Sept. 24 to 26. Think Munich in the Rockies and North America's first chance to see changing leaves. There will be OctoberFEAST-themed menus around town, Bavarian music, and kid-friendly entertainment. To keep crowds down, there will be two entry times a day.
It wouldn't be fall if there weren't festivals celebrating pumpkins and you have plenty to choose from. The Great Jack O'Lantern Blaze in New York's picturesque Hudson Valley (from Sept. 17 to Nov. 21) features more than 7,000 illuminated hand-carved Jack O'Lanterns, complete with synchronized light shows and original score. New for 2021, gawk at the always-impressive New York City skyline's pumpkin treatment and take a stroll under the sea in our River of Light. All proceeds celebrate a local nonprofit education organization.
On the West Coast, in Half Moon Bay, California, which calls itself the World Pumpkin Capital, you can celebrate all things pumpkin the weekend of Oct. 16 at the Half Moon Bay Art & Pumpkin Festival complete with giant pumpkins, pie-eating contests, the world's largest pumpkin carving, the Great Pumpkin Run, harvest-inspired crafts, entertainment and the Great Pumpkin Parade. And, of course, the chance to pick your own pumpkins.
And in Mesa, Arizona, the Schnepf Farm's Pumpkin and Chili Party returns Oct. 1 to Nov. 1 (Thurs. through Sun.) for its 24th year with ziplining, hay rides, two corn mazes, a petting zoo and chili dinners, as well as plenty of other food, including peach wood-fired pizzas. (Schnepf Farms is the largest organic peach grower in Arizona.) This year, tickets will need to be purchased online. The farm is on Visit Mesa's new Fresh Foodie Trail Geo Tour .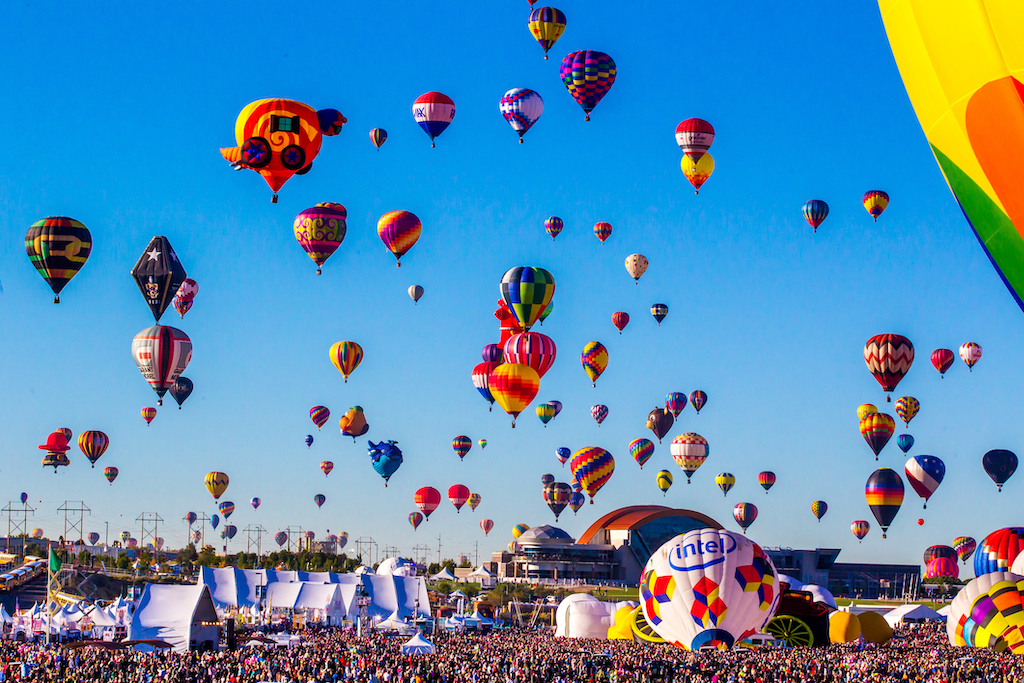 Hotels and resorts are celebrating fall too. The Gaylord Opryland Resort in Nashville, Tennessee, is hosting Goblins and Giggles through Oct. 31 with special family packages and including a Hide & Seek Scavenger Hunt with Spookley the Square Pumpkin, an immersive Jack-O'Lantern walk, a new escape room, a kid-friendly Frightfully Fun Zone and a Ghoul's Night Out Riverboat Ride. The hotel, like others, has initiated new health and safety protocols.
Check out the Ozarks' fall foliage during Cedar Fest October weekends at Big Cedar Lodge in Missouri where there is a Saturday festival throughout October, complete with pumpkin decorating, balloon art and face painting while teens (and grown-ups) can get spooked at the huge Ozark's Lost Souls Maze.
Cheer on your toddlers in trike races, try pumpkin bowling and an underground slide at Middleton Six Sons Farm Fall Festival in Tri-Cities, Washington, in the heart of Washington's agricultural and wine country.
Take a walk through a cranberry marsh during the Warrens Cranberry Festival, said to be the world's largest in Warren, Wisconsin, the last weekend in September. Have you ever tried deep-fried cranberries on a stick?
Apples are ubiquitous for fall too and there's no place better to find them than at the National Apple Harvest Festivalin Pennsylvania, celebrated the first two weekends in October for more than 50 years featuring everything from hay rides and puppet shows to cooking demonstrations (have you ever tried to make scrapple?), apple art and every kind of apple dish. (How about apple guacamole?)
If pumpkins and apples aren't your thing, in Panama City Beach, Florida, over Columbus Day weekend celebrate everything pirates at the social-distance friendly celebrations of the 2021 Pirates of the High Seas Fest. Back after a 2020 virtual event with a pirate battle, magic show, fireworks, and treasure drop (8,000 gold- and jewel-colored beach balls dropped from nets stretched over the street of Pier Park.)
Everyone knows The Albuquerque International Balloon Fiesta (Oct. 2 to 10 and in its 49th year), the biggest annual event in New Mexico. But you can also celebrate hot-air ballooning at the Natchez Balloon Festival in Natchez, Mississippi, (Oct 15 to 17) and in Snowmass, Colorado. (Sept. 10 to 12) where spectators at the Snowmass Balloon Festival are encouraged to hike or bike up to watch.
Have fun and stay safe!
©2021 Eileen Ogintz. Distributed by Tribune Content Agency, LLC.