By Christopher Morales, Taking the Kids Correspondent
NEW YORK, NY – There's much to do in a city of eight million people with many attractions to visit, but Midtown Manhattan has a few charms like no other. Become a spy and travel the world in a day by visiting the SPYSCAPE and Gulliver's Gate.
Only open since February, SPYSCAPE is considered the world's largest interactive spy museum, calling on all family members to channel their inner James Bond. At the arrival of the museum, a wristband is handed, which carries an identification card. This card is scanned at different posts and interactive games throughout the museum that ultimately builds a profile on what kind of spy you are. The profile assesses your performance on interactives regarding Encryption, Surveillance, Deception, Surveillance, Special Ops, Personality, Brain Power, and Risk. The exhibits are cleverly formatted to hint at the past, present, and possible future of the spy world.
Whether you want to be a spy or travel a world, it's possible to get it done in one day in Midtown New York. You can buy tickets here.

One exhibit retells the trend of coding and codebreaking during World War II. Every so often, government officials would recruit codebreakers are printing codes on local newspapers. SPYSCAPE features Alan Turing, the father of modern computing, as a notable figure from this time period. Turing, coders and codebreakers alike, used the enigma machine – a machine where one letter can be changed to another. There are 159 quintillion possible combinations that the enigma can produce! Turing would break enemy codes for the British government, and Winston Churchill said Turing's efforts saved everyone two more years of war.
A modern war society is facing is the war on surveillance. An exhibit on surveillance features a multimedia room with screens, sounds, artifacts, and more that reminds us someone is always watching. People value their privacy, but SPYSCAPE pinpoints crucial moments in history where renegades have sacrificed everything for others. Four renegades rewarded for their work are Esther Htusan, Margie Mason, Robin McDowell and Martha Mendoza, journalists who investigated the negative truths of the fishing industry in South East Asia while putting their lives in danger.
Technology is advancing every day, and while we know we may be watched by cameras posted outside buildings, what about our phones, computers, and tablets? SPYSCAPE draws attention with a vivid exhibit on hacking. Hacking has been at the center of cybersecurity discussion when hacker groups like LulzSec and Anonymous attacked world leaders, media companies, and government organizations. While hacking sounds terrible, SPYSCAPE features moments where hacking can be used for ethical purposes to track security vulnerabilities before malicious hackers do.
The museum is full of artifacts, interactive challenges, and jaw-dropping stories regarding the spy world, government surveillance agencies, and even World Wars.
"Near the end of the experience, a giant room focused on the Cold War told the story of the Bay of Pigs, and up until that point, I had no idea that World War III was avoided almost single-handedly by one cool-headed Russian submarine lieutenant. It was totally wild," said Andre Orta, a visitor of SPYSPACE.
SPYSCAPE is optimized for adults and teens, but children are welcome, too. The museum is open daily 10 am – 8 pm with the last entry at 6 pm. An average visit takes 1½ to 2 hours. Ticket prices are $39/adults and $32/children, or visitors can pay for a Flexpass for $59/adults and $52/children for a one-time anytime entry within 90 days of purchase. For more information, click here.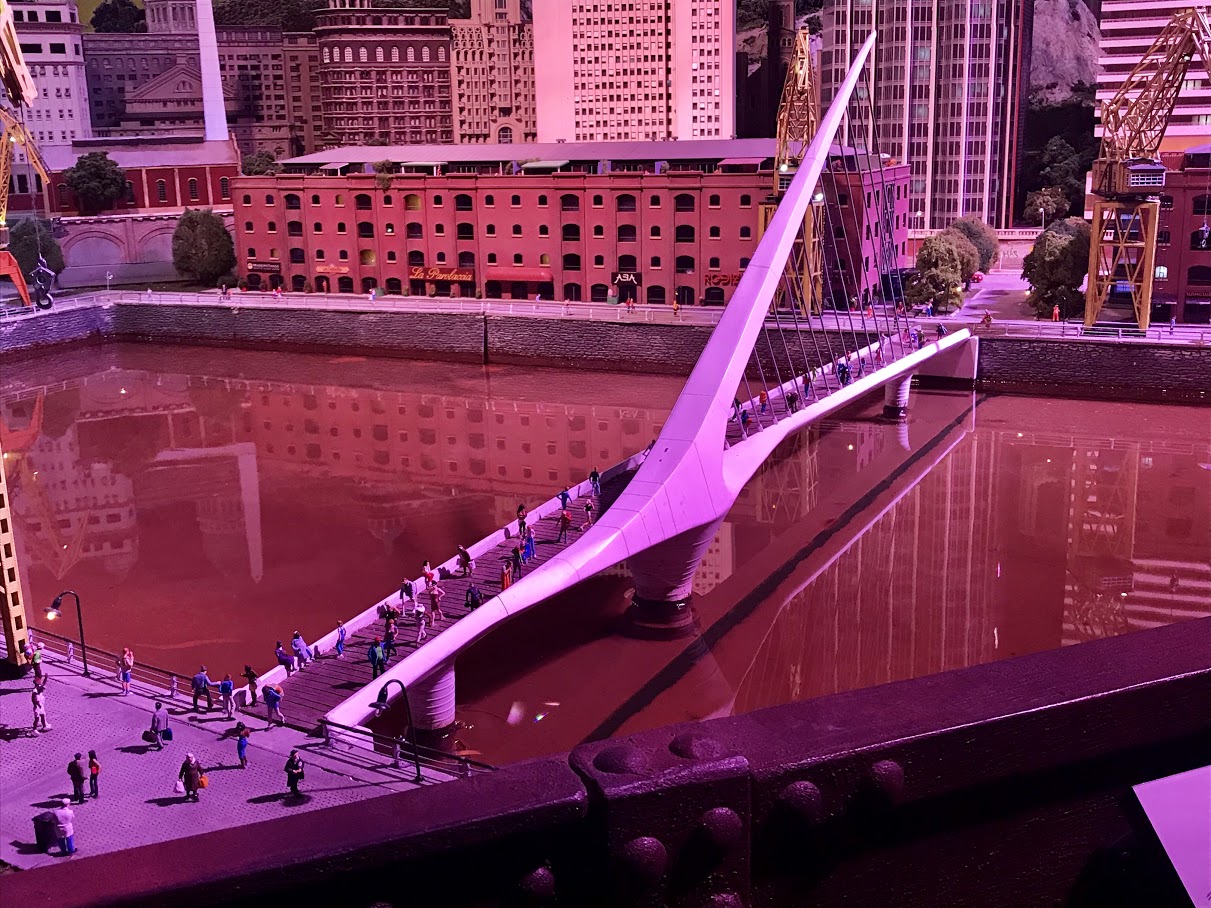 After an intensive look at the spy world, pack your bags and travel the world by making a stop at Gulliver's Gate – an approximate 12-minute walk from SPYSCAPE! Gulliver's Gate is the largest interactive museum of miniatures in the world, igniting your imagination and challenging your perspective. With access to over 25 cities across five continents, visitors can explore the monuments, cultures, and everyday people who make this world come alive.
Gulliver's Gate was inspired by Jonathan Swift's timeless satire and brings to life the work of over 200 craftsmen and artists – including 967 buildings, 9891 windows, 102 bridges, 233 cars, and 47 pizzas!
The first exhibit gives you an aerial view of the Big Apple! 16 builders portray New York City as the "City of Light" with illuminated bridges, blinking street lamps, animated streetcars, and twinkling windows from skyscrapers. If visitors look closer, they can see the action going on inside these landmarks, like the businesspeople who commute every morning at Grand Central.
An exhibit on Europe brings the rich, romantic culture to life. Imagine being on the ground and viewing the Eiffel Tower from the inside, or standing with your hand out for the perfect picture with the Leaning Tower of Pisa – not placed too far from The Colosseum.
Gulliver's Gate features exhibits on Russia, New England, Latin America, and the Middle East, too. With so much going on, how do they keep "the world" moving? As visitors move forward, they will see the control room – which has cameras and monitors keeping an eye everything.
Gulliver's Gate not only used architectural but engineering skills as well to bring it all to life – making the most of today's technology. For example, The Shanghai Global Financial Center is a luminous landmark found in the Asia exhibit, but did you know that it was built using 3D-printing?
Visitors can also get a sneak peek at the building process by putting together something of their own. Work alongside other builders and construct a house or plant their own tree. Visitors can also have their own statute made!
"Visitors have the option to take the model home as a souvenir or leave it as a permanent 'model citizen' in their choice anywhere in Gulliver's Gate!" said a representative for Gulliver's Gate.
Gulliver's gate has a full-body scanner, equipped with128 cameras in the machine total, that enables visitors to create 3D models of themselves in a choice of four different sizes. The smallest size starts at $44, and this would be a model at 1:87 scale (the size of the models placed throughout Gulliver's Gate).
Gulliver's Gate is open every day 10 AM – 8 PM, with last entry at 7 PM. Tickets cost $36/adults, $17/children 12 and under, $27/Senior (65+), and free for active duty military in uniform with proper ID. For a group package, contact CustomerCare@GulliversGate.com. Learn more by clicking here.
Before the end of the journey, there is an airport that shows the craziness that goes on at an international airport in the U.S. The planes are engineered to move throughout the runway and even take off every 10 minutes!
Whether you want to be a spy or travel a world, it's possible to get it done in one day in Midtown New York.