By Eileen Ogintz
Who said vacation would be easy with kids? Certainly not at Walt Disney World, especially when it is crowded and over ninety degrees. Certainly not when you have toddlers
"It's hard," acknowledges Sara Weakley here from Michigan with her husband and three kids, including her year-old daughter.
While the 13-year-old is crazy for coasters and the five-year-old was mesmerized by the fireworks, the baby doesn't want to sit in her stroller very long. "She just wants to keep moving," Weakley said, watching her toddle around Disney Springs.
But there are ways to make the experience easier Stay on property, she suggested. Get to the parks as early as you can with plenty of snacks and water and wet wipes. Leave for a long afternoon nap before returning in the evening.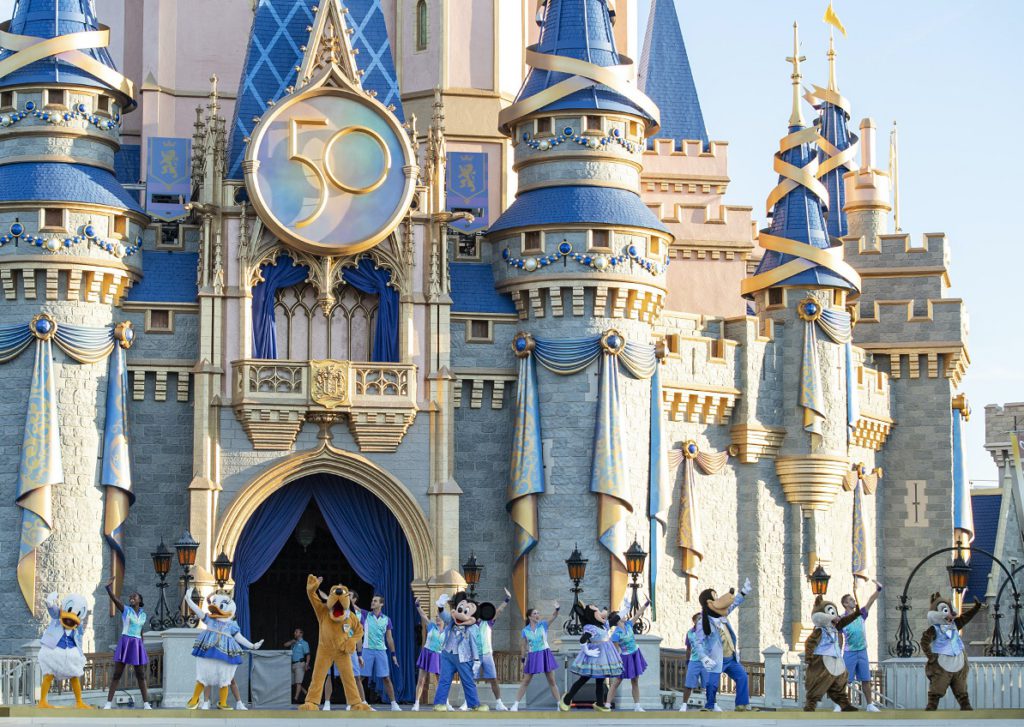 Despite the challenges, she and her husband Sean agreed, "Absolutely we are glad we came. The older two are so excited to be here… We wouldn't miss it."
Certainly, there is plenty for young kids this 50th Anniversary Celebration Year including classic attractions like:
Dumbo the Flying Elephant, It's a Small World and Peter Pan's Flight in the Magic Kingdom.
Toy Story Land and Mickey & Minnie's Runaway Railway at Disney's Hollywood Studios
The new Kite's show with larger-than-life puppets in Animal Kingdom, along with Kilimanjaro Safaris
Frozen Ever After, The Seas with Nemo and Friends. and Remy's Ratatouille Adventure at Epcot, where there are also shaded play areas.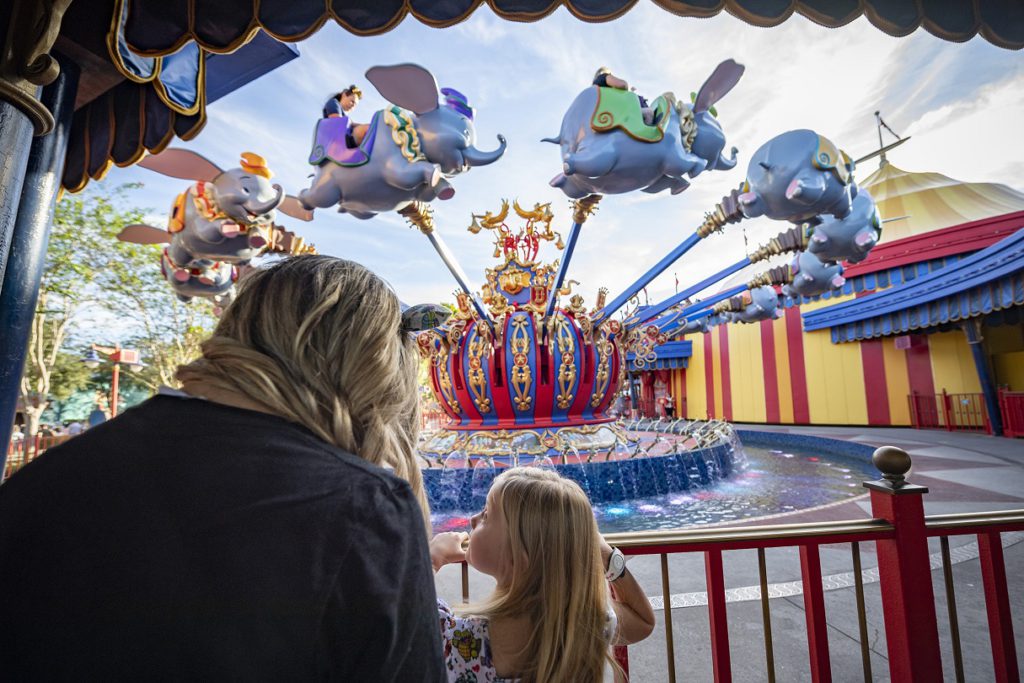 "The Magic outweighs the temper tantrums," laughed Melanie Reynolds, here with her 20-month-old. From Wisconsin. "There are so many moments when I've had tears in my eyes, like when he was dancing with my mom. "When you come when they are this little, the magic is for you."
The Weakleys agreed, noting that their son doesn't remember anything from the family's pre-pandemic trip.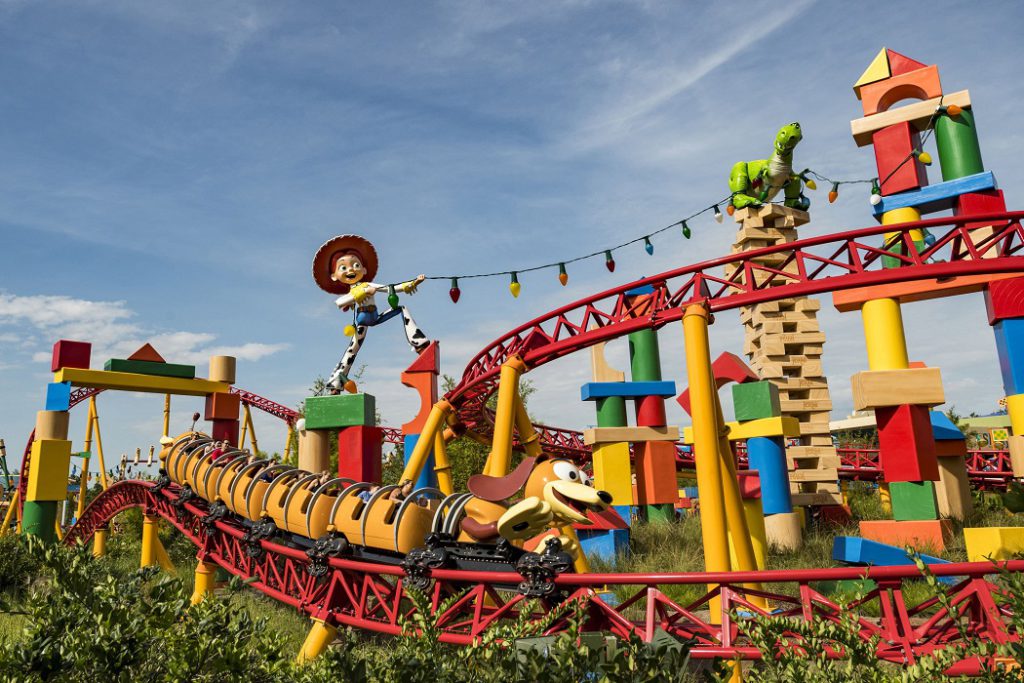 Another mom of a three-year-old opined that after two years without being in any crowded, loud places, her son was overwhelmed at the parks. "His favorite thing is running around in circles here in the hotel," her husband added. "I can't believe we spent so much money for this!"
Many grandparents are on hand. "It's nice to see it through the grandkids' eyes and see their faces," said Cindy Dunn here with her daughters and four grandchildren aged two to nine from North Carolina.
Just be prepared, suggested Grandma Shirley Cagle, who has been to the parks some 18 times — this time with her 18-month-old granddaughter along. "You've got to do a lot of walking w before you come, to get ready.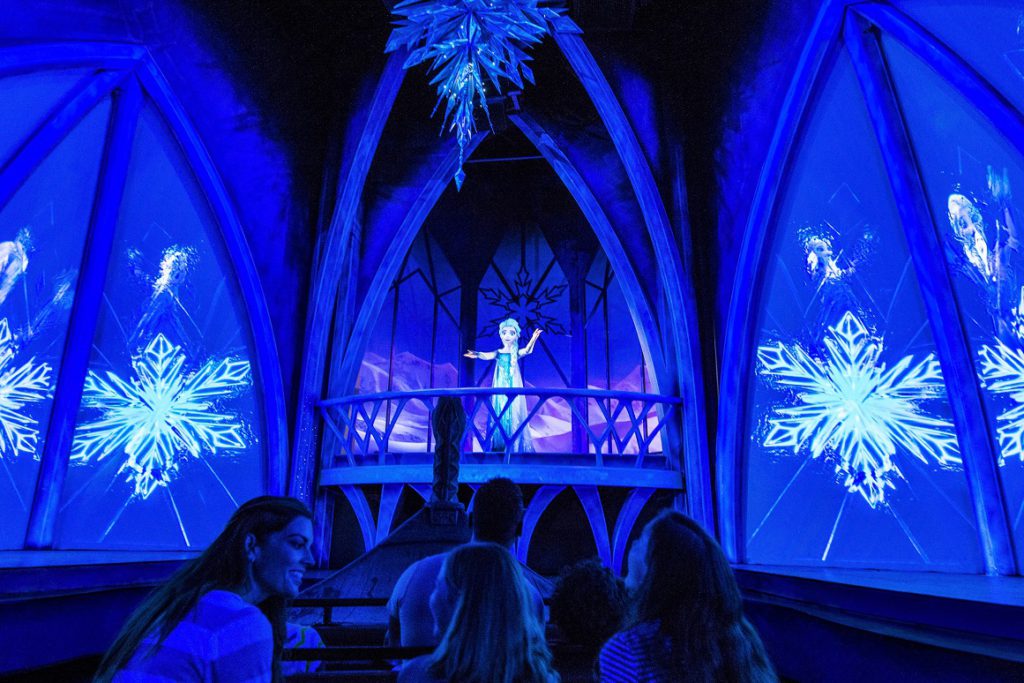 There are plenty of amenities–stroller rentals, the ability to swap child-minding so both parents can ride an attraction without waiting in line twice , mobile ordering to get food faster and healthful choices (You must ask for fries; otherwise kids' meals come either with carrots or fruit.
The Magic Genie+ service, though an upcharge, was a godsend for some; The extra $15 a person (ages three and up) get you access to "Lightning" Lanes on certain attractions that get you in without a wait.
"Definitely worth it for a three-year-old," said a Philadelphia dad. "A two-minute wait was so much better."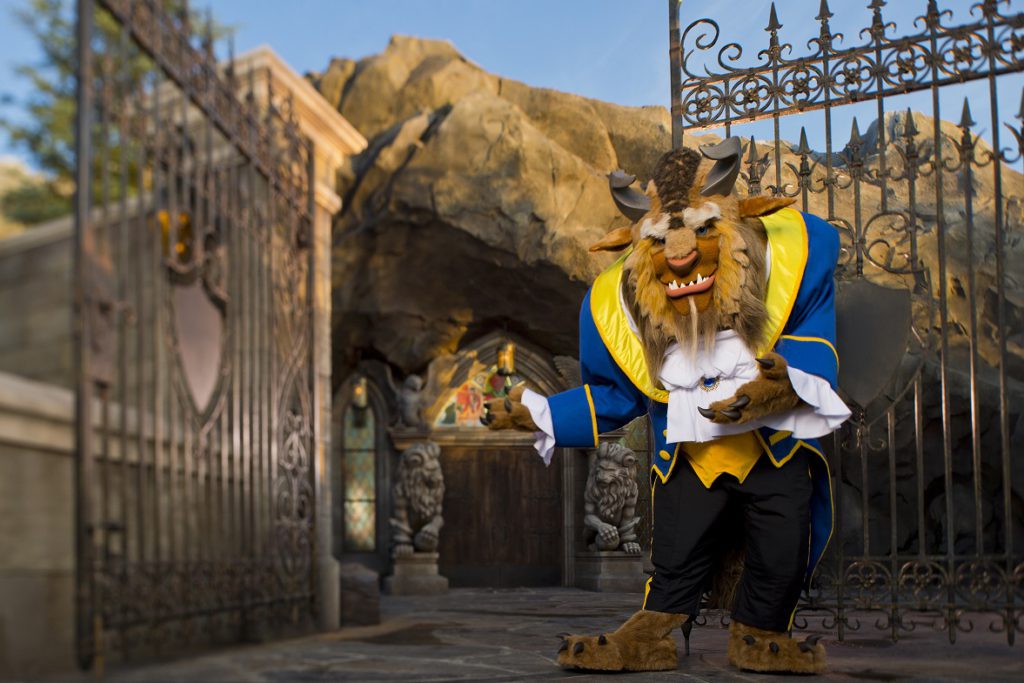 However, be forewarned that some of the most popular attractions for young children, including Remy's Ratatouille Adventure and Frozen Ever After at EPCOT and Mickey & Minnie's Runaway Railway at Hollywood studios, require a per-ride purchase. Prices vary (can be more than $10 per person per ride) depending on crowds and date.
Disney Springs, families agree, is a welcome respite from the crowds at the parks. There is a lot of outdoor space and entertainment and more than 60 food choices. With the huge World of Disney and Lego stores, it's perhaps the best place to get souvenirs
Restaurants, even sit-down fine dining places, are kid-friendly. "Honestly, I like STK with my three-year-old because the music is loud and I don't worry about her having to be quiet," said Jessica Bozeman, here for her daughter Presley's birthday. Bozeman, a local, suggests parents with young kids wait until fall to come when it is cooler.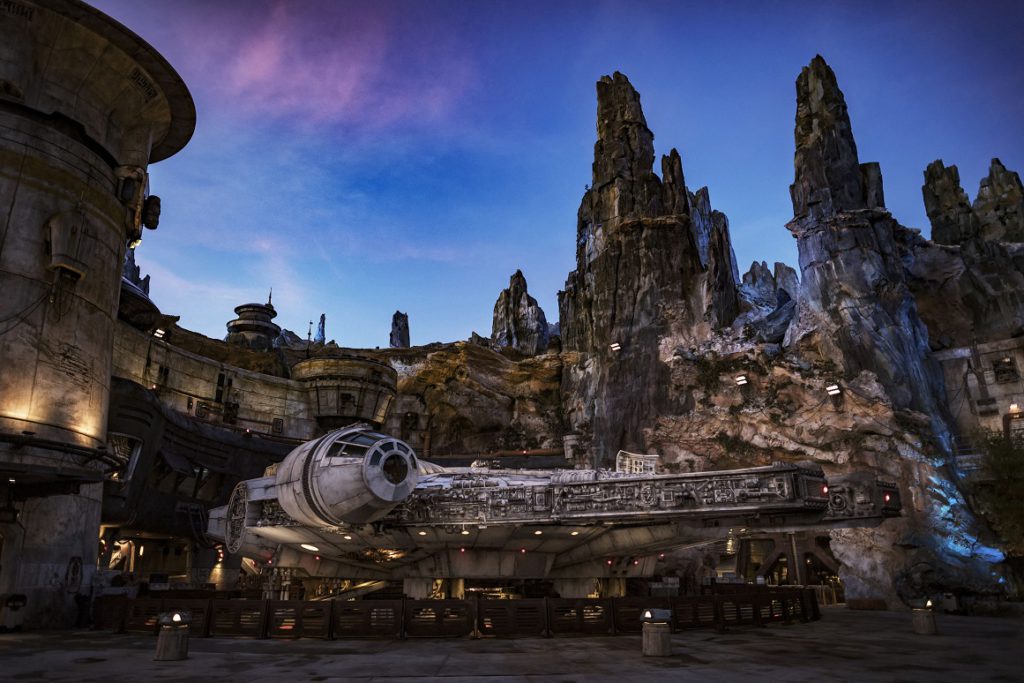 "Everything takes longer with young kids," said Sarah Larson, here with a toddler and preschooler, aged 18 months and three and a half. "We have low expectations."
And they still have the memories, the photos the kids love and the time with their grandparents. "No matter what, it's still magical," she said.
But added another mom: "I had no idea how exhausting it would be," she said, adding that even with grandparents who would babysit in the evening, she and her husband are too pooped. "I just wasn't prepared."