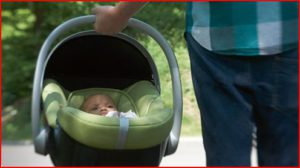 By Katie Ferguson
Holidays are notorious for being more stressful than relaxing sometimes, and this can be amplified tenfold when there are kids involved. There are more voices and requirements to consider when traveling with a family, not to mention further expense. However, arming yourself with a few money-saving tips and an upbeat attitude means you can still enjoy the experience.
You may be paying for more mouths to feed, but a little planning can still save you money in the long run. Book early in the year and if possible, at off-peak times; if you can't take your child out of school, go for the autumn holidays instead of summer. Even traveling at unsociable hours can save money with transportation like cross-channel ferries offering cheaper evening rates. Alternatively, get the car seats out and try a domestic destination you can drive to, or do a house swap with a relative. Sharing accommodation with close friends and family might also be worth thinking about.
Plan what you'll be doing on holiday and see if you get buy cheaper advance tickets or get any discounts for visiting attractions run by the same company such as amusement parks and sea-life centers. Self-catering is obviously a good way of spending less away, but shop wisely for food as well – find a supermarket rather than the nearest shop in a tourist zone.
Family holidays on the cheap can be more fun than you might imagine: camping or caravaning will appeal to children, as will picnics as oppose to cafes and outdoor barbecues rather than restaurant meals.
Travel insurance is a key money-saving precaution for any holiday but particularly important for families. The likelihood of last-minute change of plans, unscheduled stops and lost belongings is increased with children in tow and with average family holidays costing up to £2000, you could end up forking out way over budget. Package deals with flights included are not always refundable, even when there are delays and cancellations which are not your fault.
On the health side, the cost of hospital treatment in countries like the USA can rise to £6000 (approximately $9700 US) without proper insurance. Medical emergencies abroad may also happen more frequently with younger family members who could be more at risk from local bugs, injuries and accidents. Paying out a reasonable amount in protection before you set off easily outweighs the risks.
In most cases, family holidays are not forced to live up to certain expectations; young children are often as happy on a Cornish beach as they would be in the Caribbean. Make a holiday an adventure  and come up with games to play along the journey and free outdoor trips to enjoy when you get there. Imagination coupled with preparation is all that's needed to turn a budget break into a memorable holiday, so think creatively and you can stretch the funds that little bit further.
Katie Ferguson grew up in Birmingham, UK and has now relocated to Edinburgh to settle with her husband and two young kids. She enjoys writing about parenting and the great outdoors. Katie writes articles for www.tesco.com