By Eileen Ogintz
Tribune Content Agency
Talk about second-guessing.
Thomas Jefferson couldn't have been happy. In Philadelphia on July 2, 1776, the delegates to the Second Continental Congress finally voted for independence, but they continued to argue about every word of the Declaration of Independence, making 86 changes, before the edited version was adopted on July 4.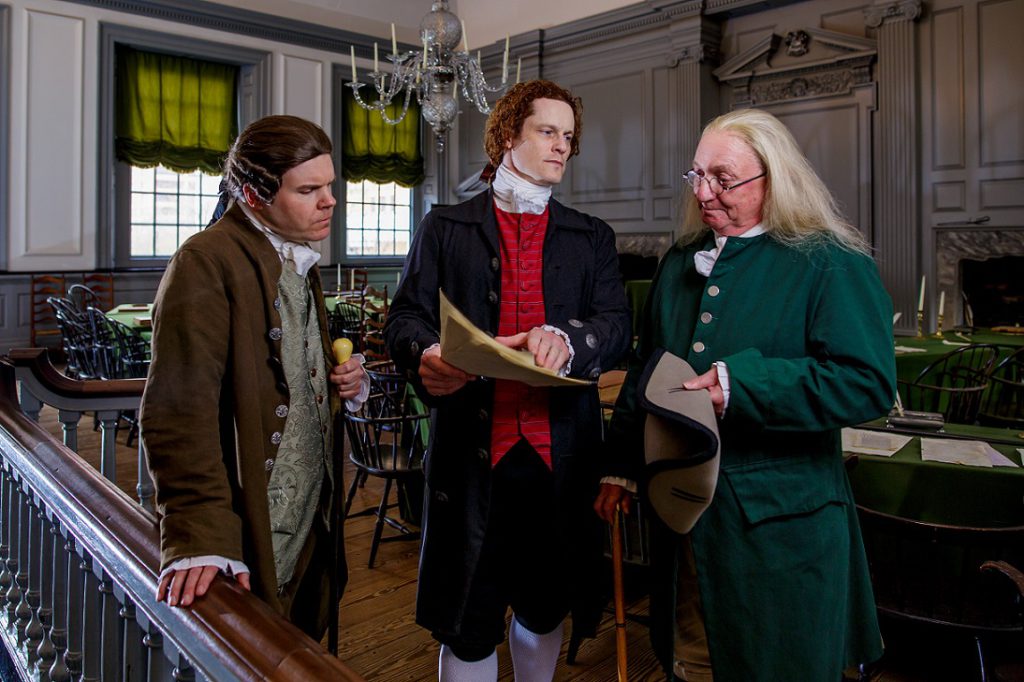 Jefferson wrote most of it in a little more than two hot, steamy weeks in the house where he was staying in Philadelphia near Independence Hall. (You can visit The Declaration House today and see what the rooms would have looked like when Jefferson worked and stayed there.)
Philadelphia, of course, is a terrific place to celebrate our country's birthday. Not only can you walk in the footsteps of the Founding Fathers and mothers (maybe even meeting one or two), but you can also celebrate big time with the Wawa Welcome America Festival, starting June 29, that offers parades, fireworks, free concerts (Jennifer Hudson will be performing alongside The Philly POPS and Meghan Trainor on July 4th), free museum days, community events, free outdoor movie screenings and more.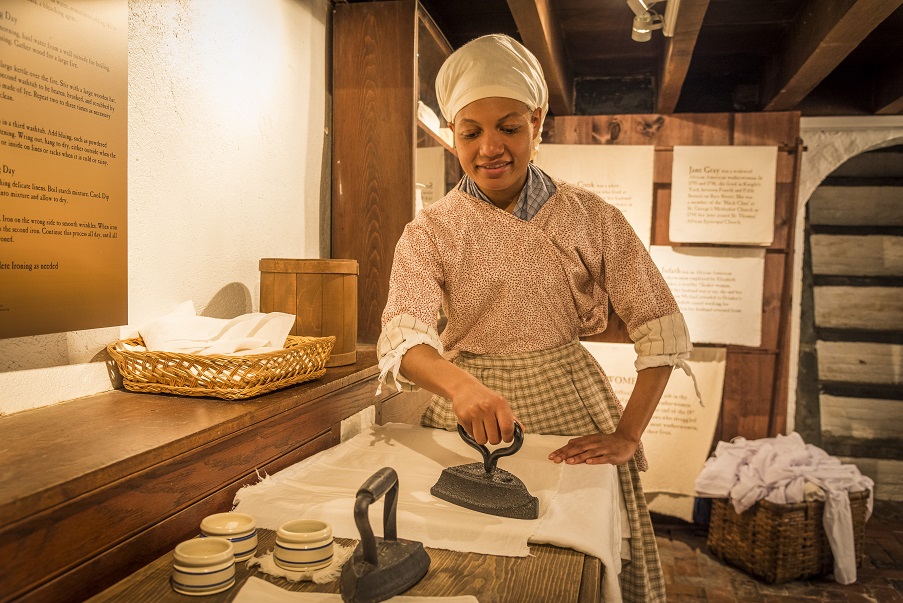 A fun fact: The first time the formal term "The United States of America" was used was in the Declaration of Independence.
"We hold these truths to be self-evident, that all men are created equal, that they are endowed … with certain unalienable rights, that among these are Life, Liberty and the Pursuit of Happiness."
But African Americans and women famously were left out, despite Abigail Adams' entreaties to her husband John to "Remember the Ladies … Do not put such unlimited power into the hands of the Husbands. Remember all Men would be tyrants if they could…."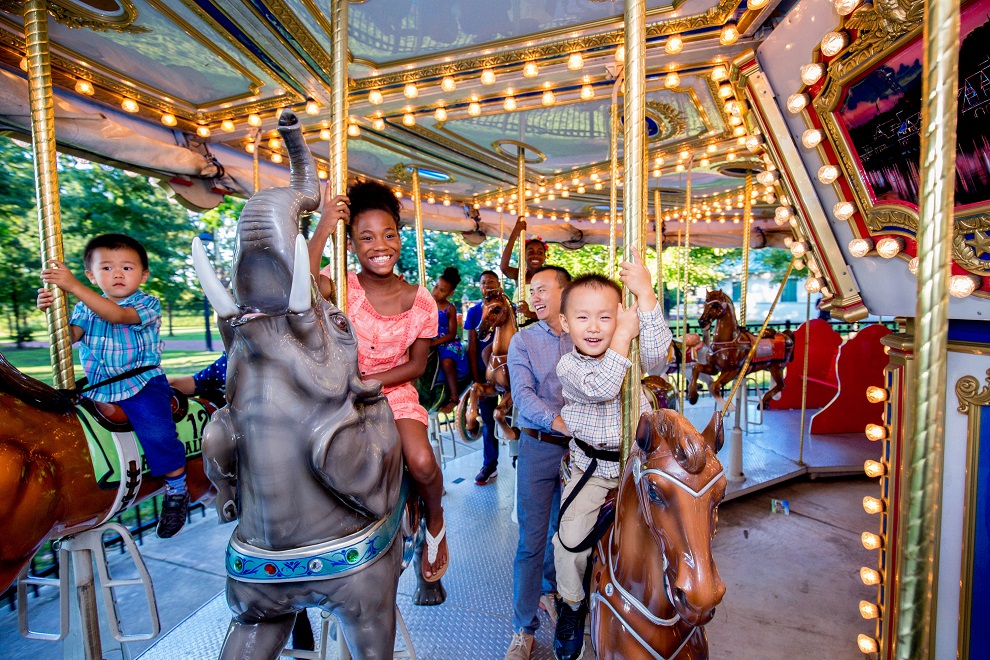 Today, in all of Philadelphia's historic sites, the role of women and African Americans during revolutionary times is explored, including at The President's House Site at Independence National Historical Park where George Washington and John Adams once lived. Today, the site has an outdoor exhibit that explores the stories of the enslaved who lived and worked here then.
At the Betsy Ross House, one of the most popular stops for families, you not only meet Betsy — and help her raise the flag on summer mornings — but also Phillis, the washerwoman, who explains what life was like for free African Americans living here in the 18th century.
The Museum of the American Revolution, where kids love the interactive Revolution Place with army tents and "privy" that enable them to time-travel back to this part of Philadelphia, celebrates all those of different races, including American Indians, Hispanics and young teens who contributed to the revolutionary cause.
And the new Civil War and Reconstruction: The Battle for Freedom and Equality permanent exhibit at the National Constitution Center explains how the U.S. Constitution was transformed after the Civil War to finally embrace the Declaration of Independence's promise of liberty and equality.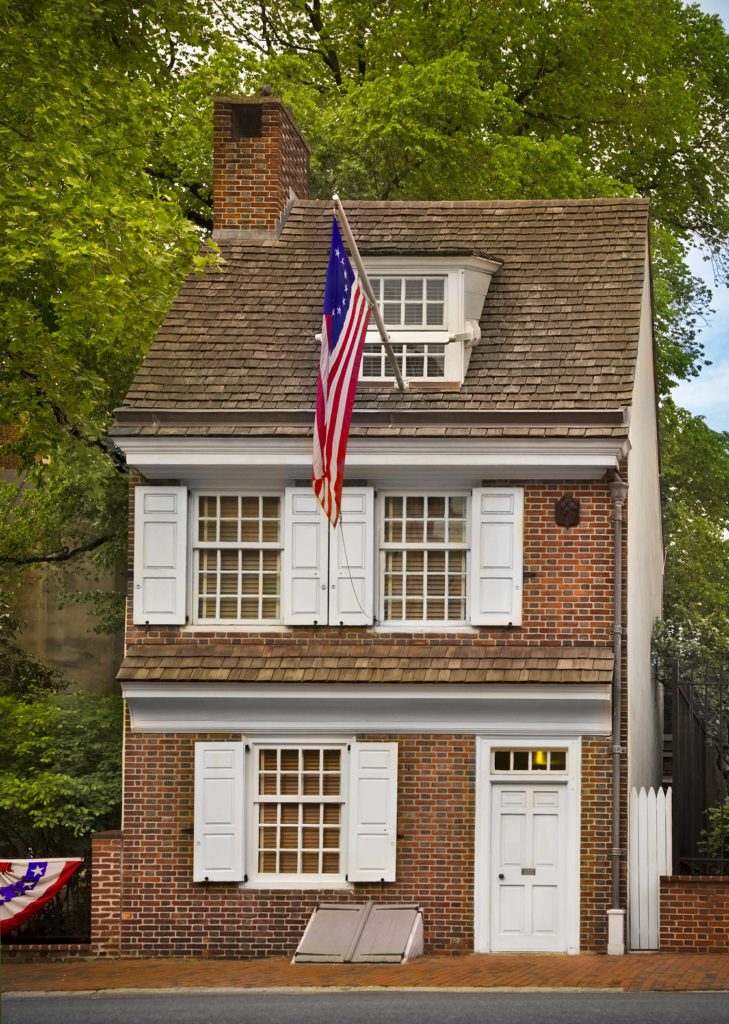 The popular Once Upon a Nation Storytelling Benches are already open for the season, guiding visitors between Philadelphia's most historic sites with stories that will highlight tales of suffragettes, revolutionaries, abolitionists, soldiers, Founding Fathers and Mothers, and more.Kidsreceive a 13-star flag to continue the treasure hunt around Historic Philadelphia and greet the History Makers in the stories and listen as the Declaration of Independence is read (Tuesdays through Saturdays 3:45 p.m.).
Thirteen youngsters will become U.S. citizens at the Betsy Ross House on July 4, for example, while visitors to the Museum of the American Revolution are invited to add a personalized ribbon to the giant flag-shaped installation outdoors from June 29 to July 7. (Ribbon submissions will also be collected online on Facebook, Twitter, and Instagram using #BeTheRevolution. The goal is to collect 10,000 ribbons.) Come July 2 and take a selfie with Thomas Jefferson!
Historic Franklin Square is family central all summer with Philly-themed mini-golf, the Parx Liberty Carousel, a playground and at the end of July, a new Franklin Square Fountain Show complete with dancing water, lights and music. Families love SquareBurger, known for their Shake of the Month and Burger of the Month. Of course, there will be a July 4 celebration here too! (Kids who get stars at all 13 storytelling benches can redeem their flags for a free carousel ride.)
Kids can also join the Continental Army at the Military Muster that takes place at the Signers' Garden (across the street from Independence Hall Tuesdays through Saturdays at 2 and 3 p.m.).
And the Independence Visitor Center, the gateway to Independence National Historical Park, has unveiled a $15 million upgrade, complete with a 42-foot digital "Philly Welcome Wall" to explore via touchscreen.
A FUN FACT: The Liberty Bell became the iconic symbol of freedom it is today when the abolitionists adopted the bell as their symbol of the anti-slavery movement and, in fact, named it the Liberty Bell. Before that, it was called the "State House bell."
The National Park Service rangers can help your kids to become junior rangers. Try on uniforms and collect historic trading cards as you explore Independence Hall where independence and the Constitution were so hotly debated. The Independence Junior Ranger app for iPhone and iPad enables kids to personalize their experience with more interactive activities from creating their own seal to signing the Declaration of Independence.
(There is no fee to enter Independence Hall, but you will need timed-entry tickets that you can get from the Ranger's Desk. Come early or arrange advance ticket reservations at recreation.gov.)
Of course, there is a lot more to Philadelphia than its historic center — terrific art and science museums, neighborhoods to visit, all kinds of activities during Summerfest, along the Delaware River Waterfront, as well as a lively food scene (make sure to eat a cheesesteak).
Gwyneth, 12, a proud Philadelphian, said, "People don't realize how modern Philadelphia is and how historic at the same time."
© 2019 EILEEN OGINTZ
DISTRIBUTED BY TRIBUNE CONTENT AGENCY, LLC.