By Eileen Ogintz
ATHENS, Greece –Thanks George.
We arrived at the St. George Lycabettus, a boutique family-owned hotel in Athens, jet-lagged and aggravated. When an arranged airport transfer was a no-show, we opted for a taxi. A sign at the taxi stand clearly stated that taxis charged a flat 35Euro fare to the city center. But on arrival, the driver insisted that the 35E rate didn't apply unless we called for a taxi. He was going to charge us 14E more.
No way, said George Apostolopoulos, the 25-year hotel veteran who greeted us at the front of the hillside hotel. After a hurried conversation in Greek, the taxi driver reluctantly refunded the extra charge.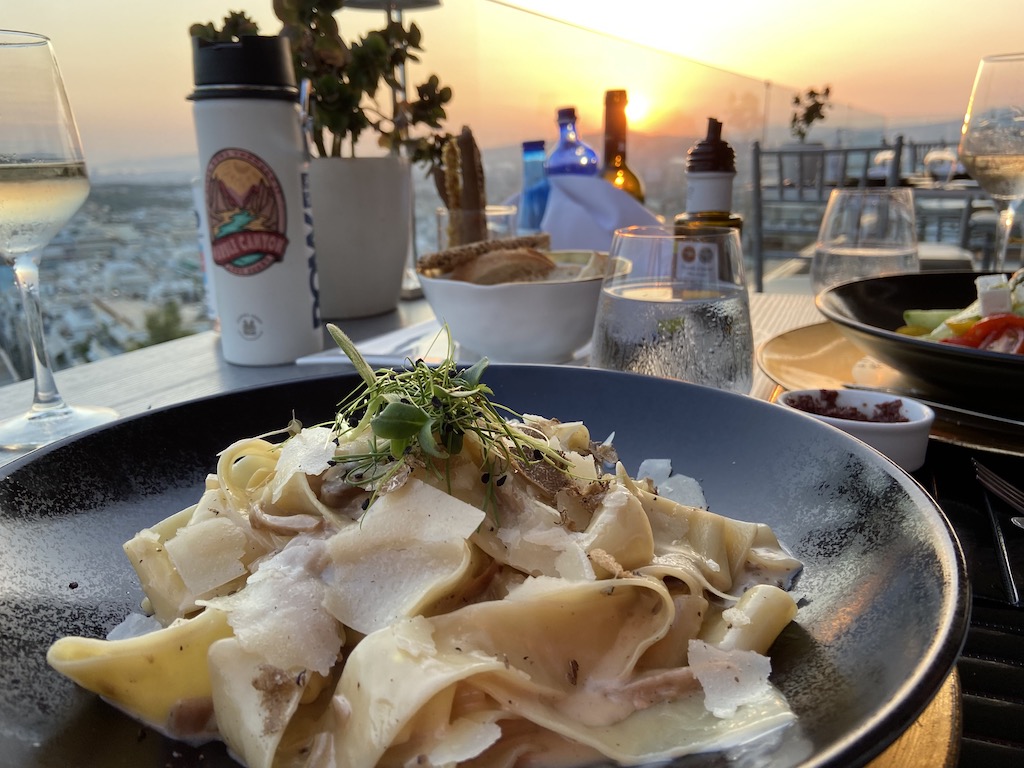 At a time when US hotels are struggling to get enough staff—and whose staff often don't seem to want to be there, it is nice to find a place that genuinely cares about its guests. The 154-room family-owned hotel, is located at the top of the famous Lycabettus hill in a posh neighborhood (Lycabettus, according to Greek Mythology, was born when goddess Athena threw down a rock she had picked to use for improving the fortification of the Acropolis). We can see the Acropolis from our room and even better from the rooftop terrace restaurant where we watched the sun go down.
A fixture for 48 years, the St. George Lycabettus hotel is a Greek family business with deep roots in this neighborhood. (They also rent suite-style apartments in Paris, Mykonos and St. Moritz). During the early years of the 20th Century, the area here was considered the Montmartre of Athens, a place where writers, artist and intellectuals met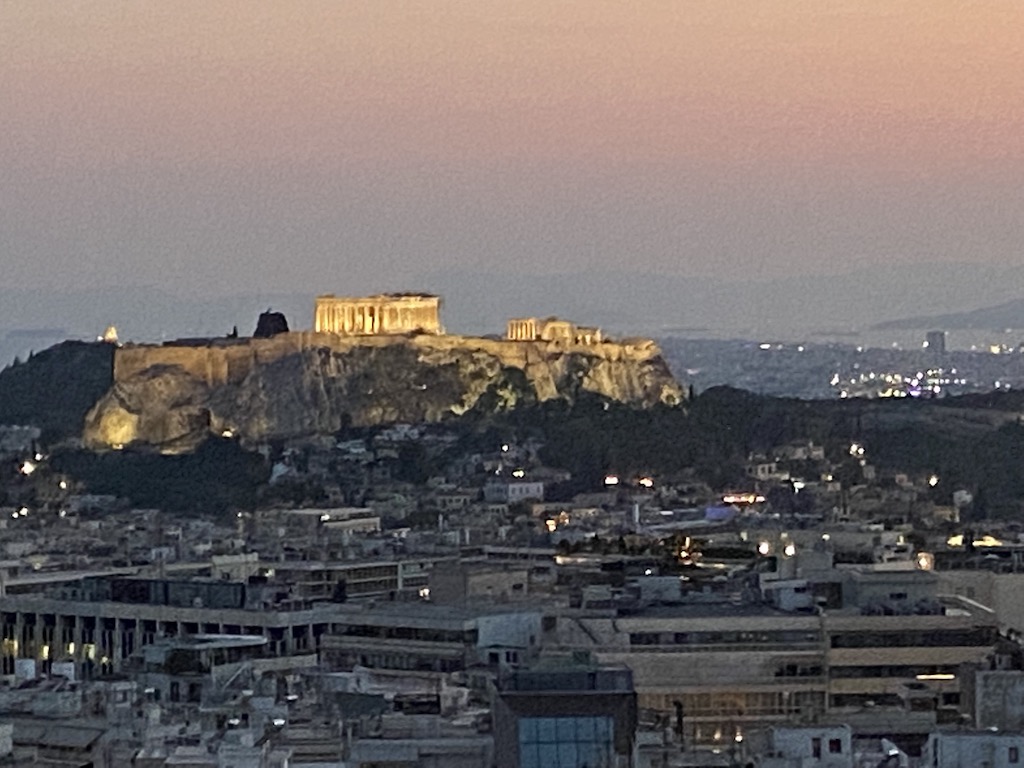 Some suggest the terrace—and rooftop pool deck—offer some of the best views in Athens—certainly a good place to relax after a day spent sightseeing and touring ancient sites. (Rooms overlook the summit or the Acropolis.) Windstar Cruises, known for their intimate yachts and sailing vessels, suggests their guests stay here before or after a cruise and offers transfers to the port from here.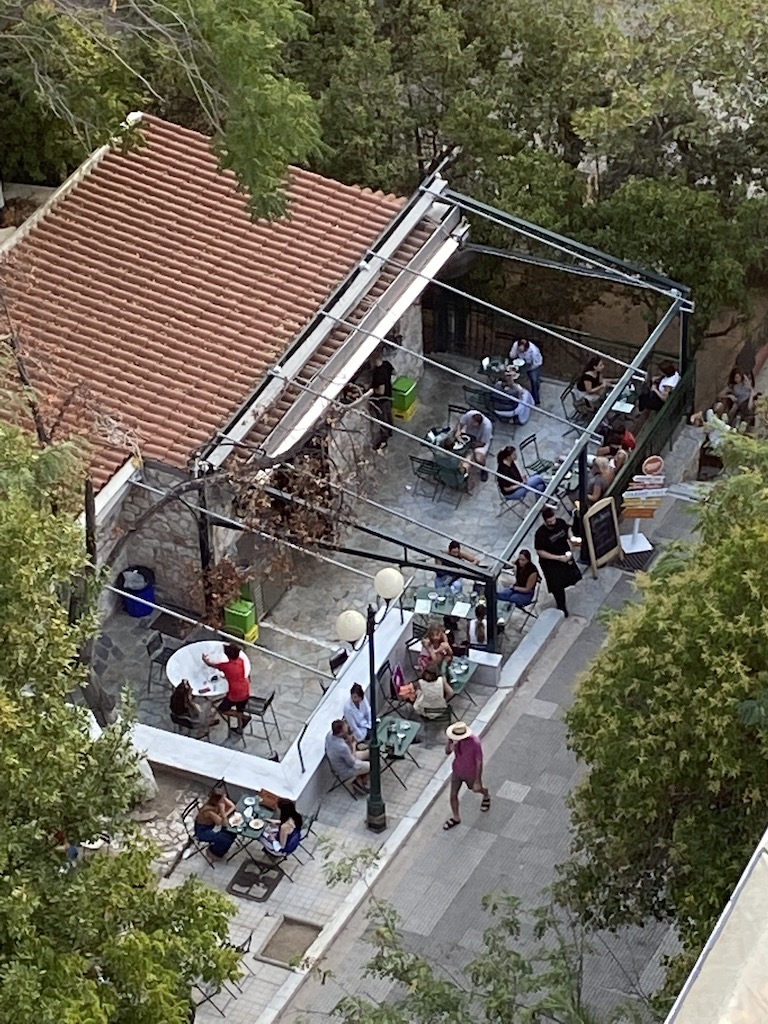 We are just north and east of Syntagma Square with plenty of shops, cafes, restaurants and museums (The Benaki Museum showcases ancient objects in the Benaki's 19th Century mansion).
It's easy to see why Windstar, which endeavors to give its guests on its small ships a unique experience away from hordes of tourists, has chosen this hotel—and why this hotel has long been popular with celebrities as it is in a leafy area far from the bustle (although only a short cab ride) from downtown Athens.
Just a few steps from the hotel is the Teleferik to the summit of Athens' highest hill. Locals suggest going up the funicular to watch the sunset. Good idea!