By Eileen Ogintz
Drew Ryan was homesick.
He'd been in Denver more than a dozen years, but he still missed Maine. "I missed the food," he said.
For someone who grew up in Maine, that would mean everything lobster—lobster rolls, his mom's lobster pie, lobster mac and cheese—and all varieties of fresh-from-the-ocean seafood—scallops, haddock, shrimp. And let's not forget favorite Maine desserts like blueberry pie and Whoopie Pies (two giant soft cookies with a cream filling).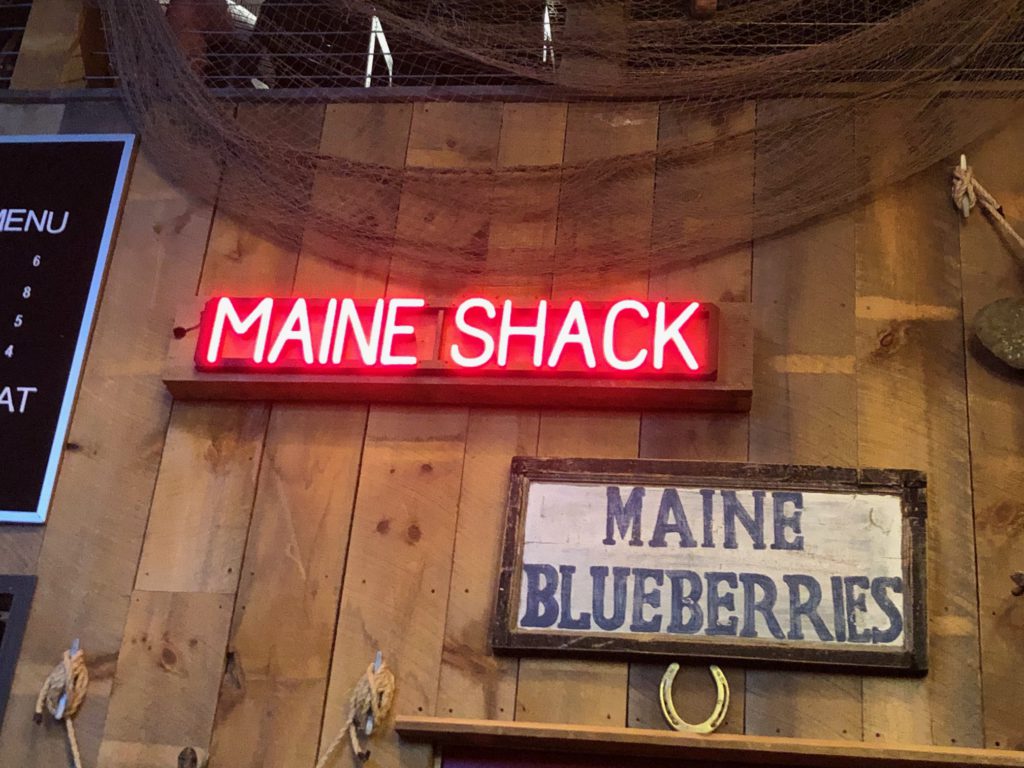 Maine, for those who don't know, typically accounts for about 80 percent of the nationwide lobster haul—nearly 120 million pounds last year. Maine is also the country's largest producer of wild blueberries.
Certainly, Ryan could get blueberry pie or pancakes and lobster here in foodie Denver. But that wasn't enough. He wanted the authentic vibe of a no-frills Maine lobster shack, with lobster rolls made from just-caught lobsters and platters of fried seafood with coleslaw and potato salad.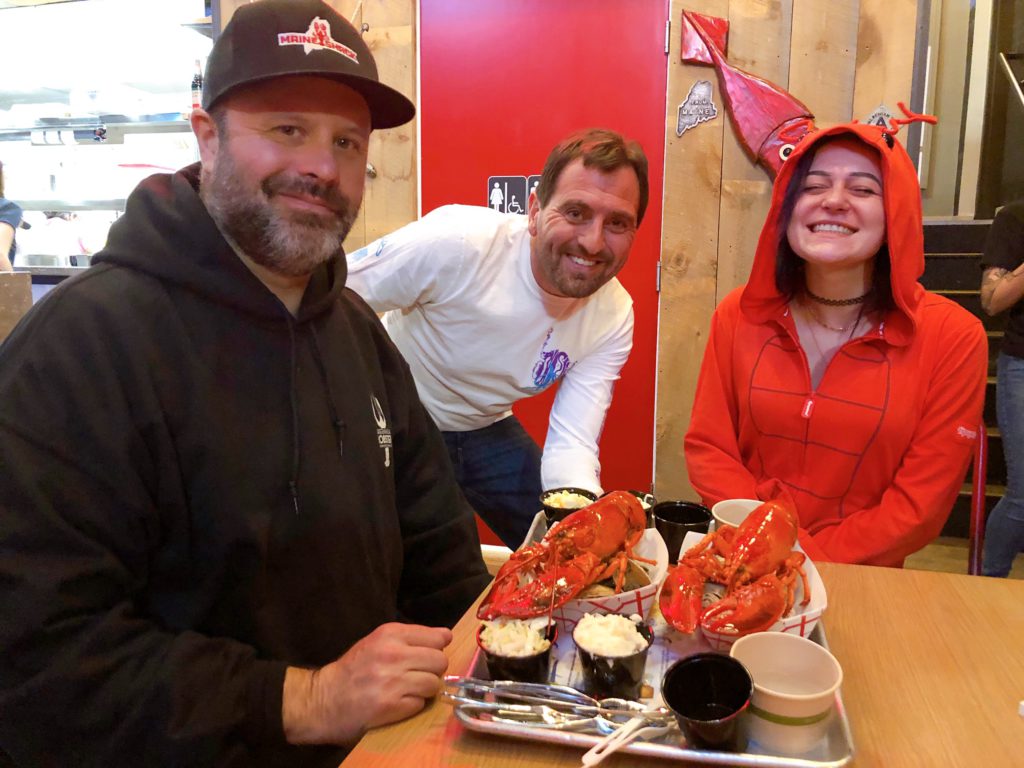 That's how Maine Shack came to be. Open for just four months, it already has a devoted following who come for the five varieties of Lobster Rolls (these are varieties of lobster salad made with big chunks of fresh lobster served up on a kind of hot dog-style bun). There is chowder, fried belly clambs, scallops, haddock and shrimp, lobster grilled cheese, lobster BLATs (bacon, lettuce, avocado and tomato) and, in a nod to Boston's North Shore, rare roast beef sandwiches served with American cheese and BBQ sauce.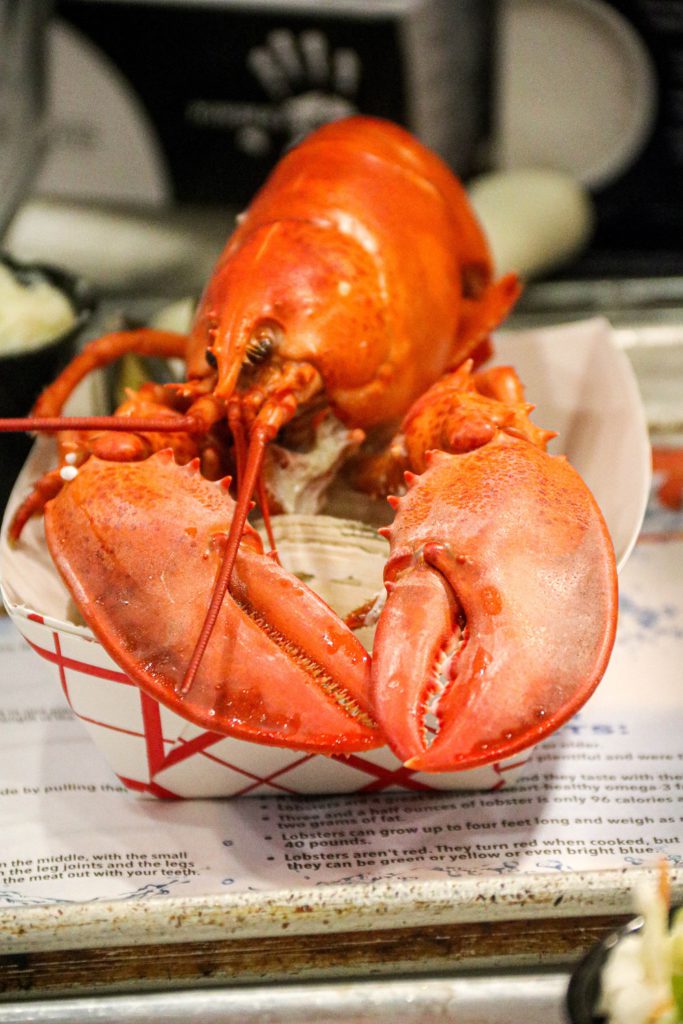 "A lot of the customers have never eaten lobster," says Ryan, adding that he spends half his time telling people about all there is to do and see in Maine (for more information on taking kids to Maine, read my two Kids Guides on Maine and Acadia National Park).
"I feel like a travel agent," he joked, "Half my time I'm selling Maine."
"I grew up with all the food we are serving," adds Ryan's partner, John Caprio, who also grew up in New England. Former New Englanders, he adds, come in for a little bit of home.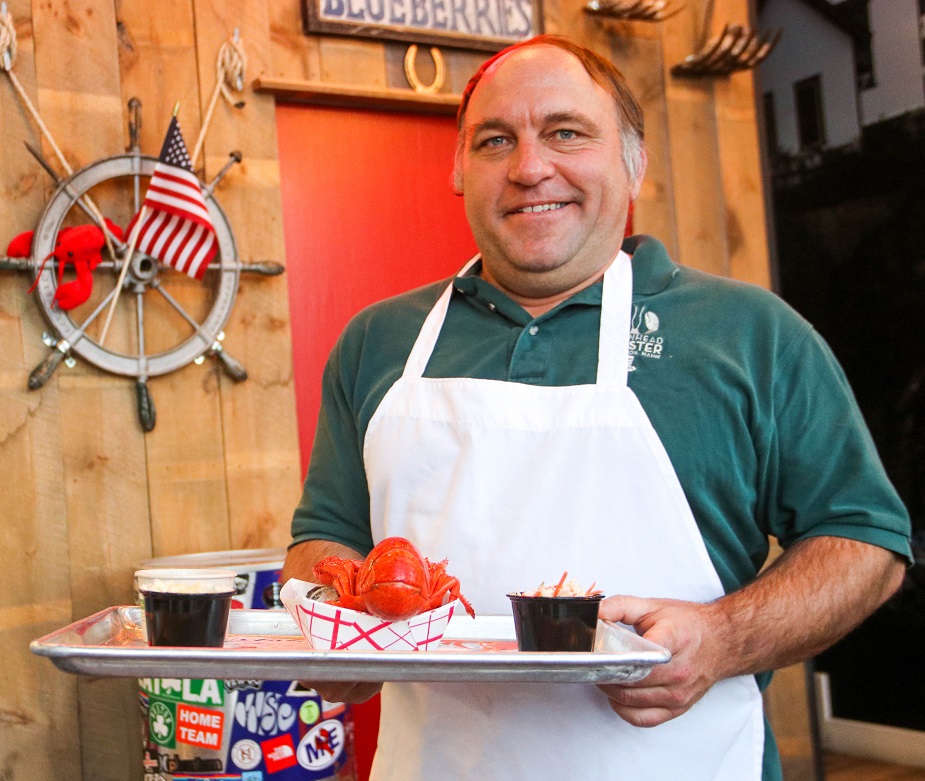 And at Maine Shack, they can forego the work of cracking and splitting the lobsters. The lobsters are caught, cooked and taken out of their shells by Greenhead Lobster in Stonington Maine, said Hugh Reynolds, in town for a few days to explain the process that cuts down on the expense and waste of shipping live lobster across the country. "They cook it straight out of the water," he said, they vacuum seal it and ship it to Denver and within two days, it's being made into lobster dishes at Maine Shack. "And this makes the experience of eating lobster easier," he said.
Though equally delicious.