The Lodge and Spa at Brush Creek is high-end and super family-friendly
By Eileen Ogintz
Merlot…Chardonnay…Pinot. No, not which wine to have for dinner at the Lodge and Spa at Brush Creek on 30,000 acres near Saratoga Wyoming, about a 4-hour drive from Denver and an hour from Laramie, though many guests fly in on private planes.
All of the baby goats—there are more than 40 of them–are named after wines, fitting since this ranch is known for its wine cellar and spirits distillery.
"No yelling at the goats, no sticking your fingers in their mouth," the kids—human kids–are admonished. "No picking them up without us," one of their counselors says.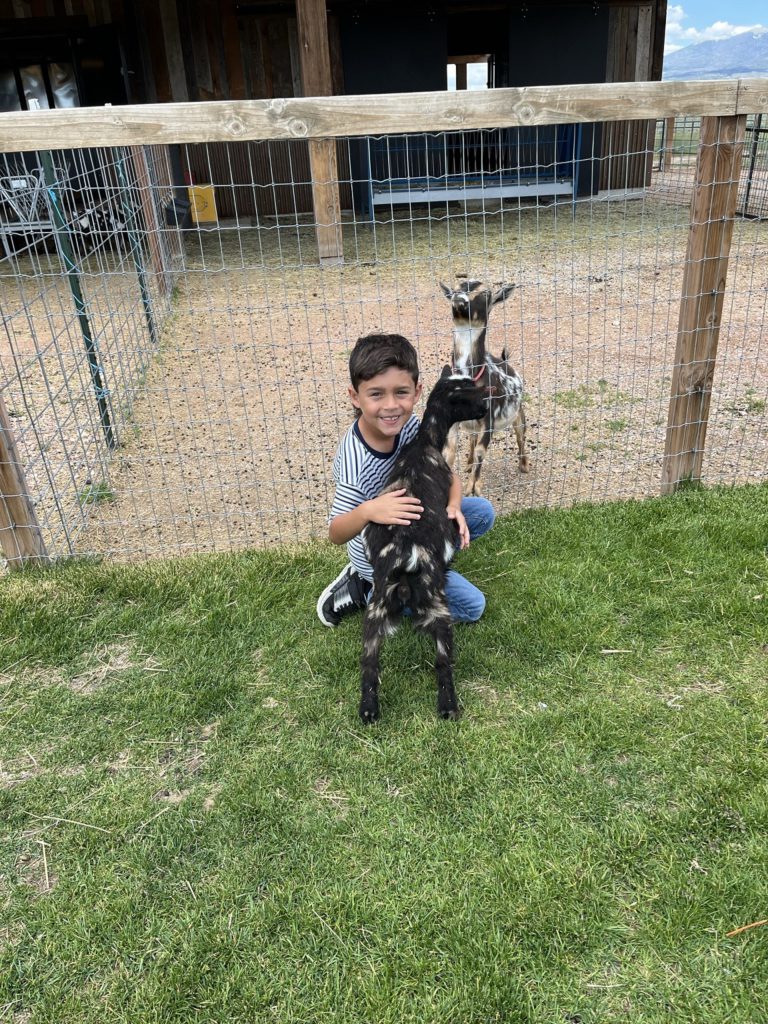 This afternoon the Lil' Wranglers, ages 4-9, have been invited to play with the baby goats. "This is my favorite thing we've done so far," declares Joshua, 8, who is from Florida.
This morning, they played in the creek and collected rocks they painted. There are scavenger hunts, horseback rides, treasure hunts, tours of the greenhouse and special kids cookouts, complete with s'mores. Meanwhile, their parents and grandparents can enjoy a five-course farm to table meal at the Cheyenne Club once or twice a week.
There is also the Pioneer Kitchen for more informal but upscale dining, though the kids certainly can get burgers and mac and cheese. Add to that the Teppanyaki Garden and a weekly Creekside cook out.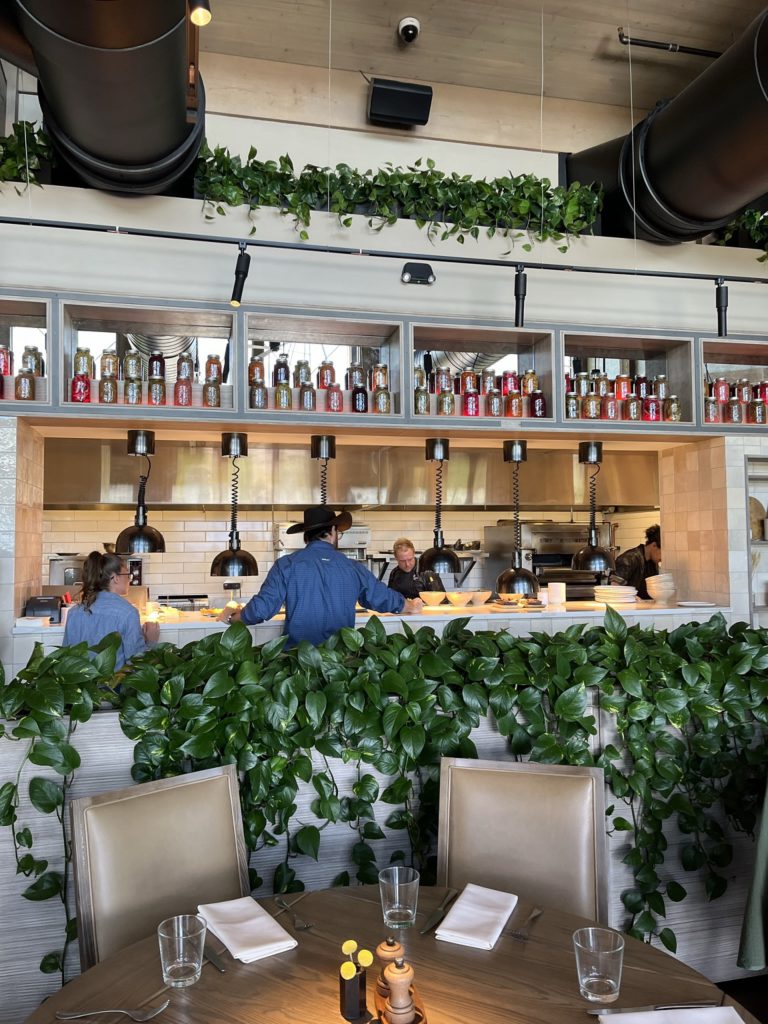 A Little Buckaroos program for infants up to age three is in the works, while kids 10 and older typically can join the adults fly fishing, more difficult rides, hiking, floating… archery and more.
"Every year we are getting more and more kids," explained Genna Miller, a St. Louis teacher charged with developing the new program for the Lodge's youngest guests. She added that shooting and archery are especially popular with the teens.
"For such a high-end place, it is very kid friendly," said Albert Angelo III, here from Vancouver WA with his extended family of 17 including his pregnant wife Jessica and their three kids.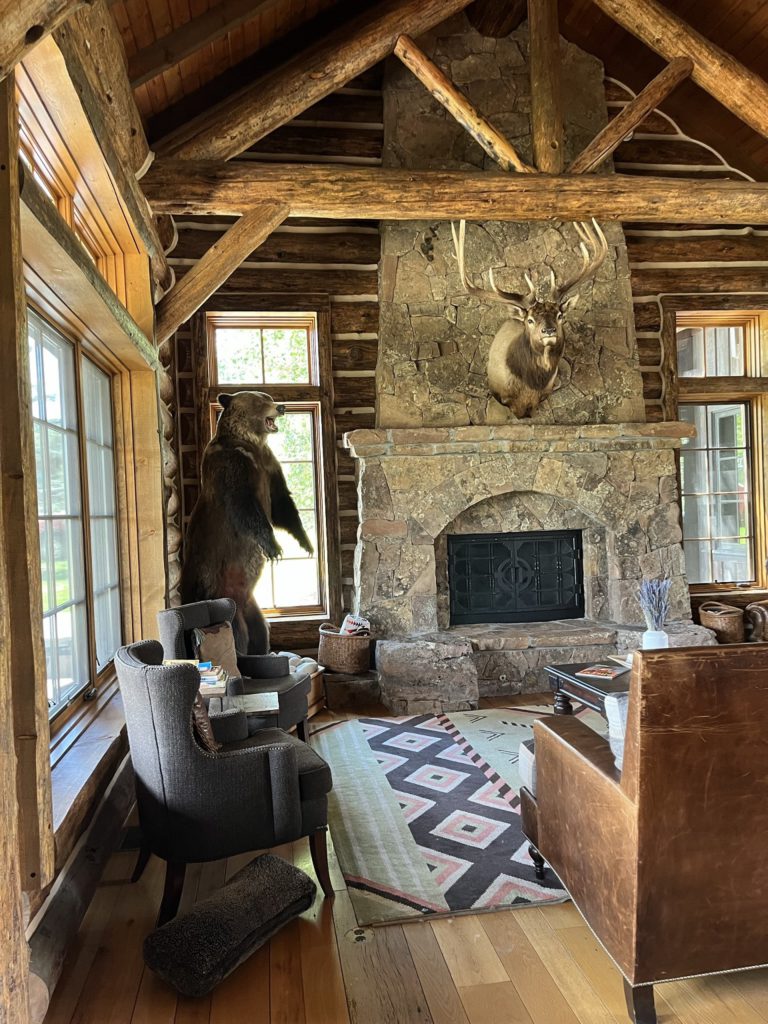 There is even one area of the ranch, Magee Homestead, which is adult only, designed to be a romantic and wellness retreat.
"I like how you can be with a big family and there are places to be romantic," Angelo said.
In fact, there is. His stepmother Linda Angelo couldn't say enough about the staff–some 400 strong for this ranch that can serve 150 or so guests at its cabins and lodges. She explained the grandchildren range from 23 to a baby. "And from the time we got here, they have been very savvy about all the different ages. Everyone is happy."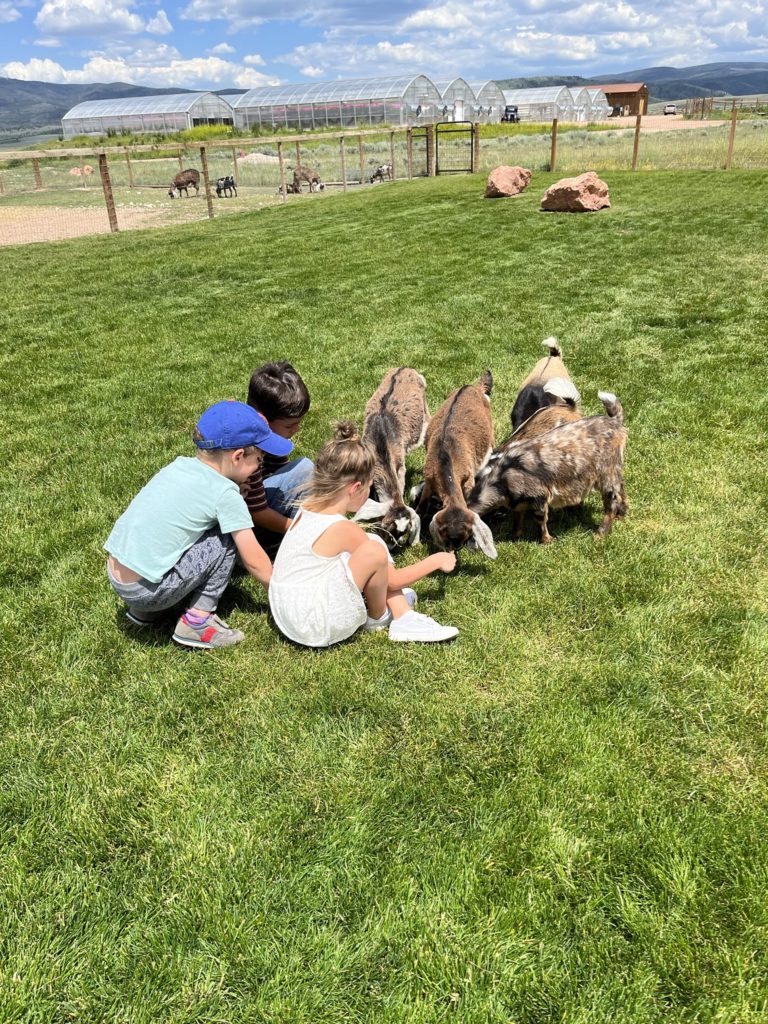 And that's not always the case, even at an exclusive resort or ranch like this one. This may be the fanciest ranch I've ever seen, complete with its own goat herd, llamas, 100 horses, distillery, baking and cooking classes, spa and wellness (goat yoga anyone?) and 20 miles of North Platte private water access for fly fishing and floating—more than 40 ranch activities.
Linda Angelo noted that both she and her husband, Albert Angelo Jr., both have health issues, but the wranglers were able to take them on a horseback ride and she didn't have to worry about anything. "They really watched out for us," she said. "We had a lot of fun."
In the winter, there is private cat skiing here, 600 acres of downhill skiing , snowmobiling, ice fishing, ice-skating, cross-country skiing and more.
Many ranches are high-end catering to East and West Coast "dudes" who want to sample the cowboy life. But I'm not aware of one as high end and with such a focus on food and spirits that they produce their own whiskey, vodka and gin at the Brush Creek Distillery.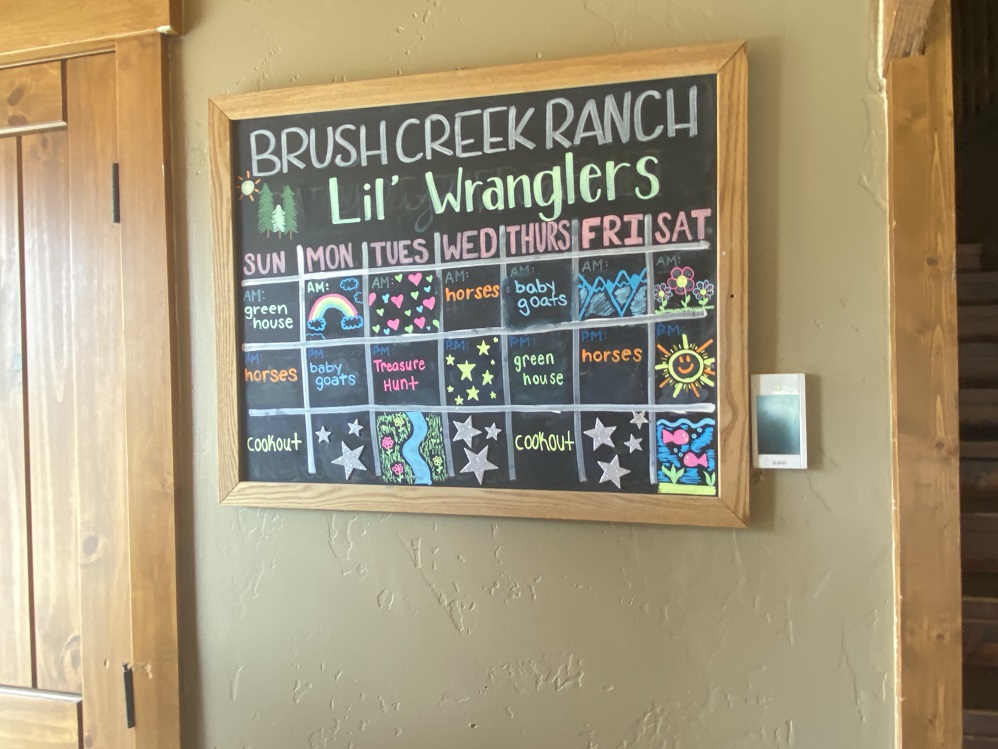 For centuries, this region was an important locale for Native Americans and then for American settlers, trappers, and loggers in the 19th Century. In 1884, the Sterrett brothers settled on what would become Brush Creek Ranch, building their homestead with logs cut and hauled from what is now Medicine Bow National Forest.
In 2008, the White family bought the ranch. Bruce White was Chairman and CEO of White Lodging, operator of premium hotel brands across the country. Though he died earlier this year, his wife and children continue with his passion for sustainability of authentic Western heritage, committing to restoring historic buildings, and supporting the natural ecosystem. (Guests still can participate in cattle drives.)
The Medicine Bow creamery is the first goat dairy and the only Grade A CREAMery in Wyoming, we learn from the head cheese maker Lindsey Washkoviak, who runs this unique operation with her husband Ben Elzay.
We will learn more about cheese making and the extensive farm tomorrow when we watch the goats being milked and take a walk with them in the extensive pastures.
Linda Angelo said she and her husband plan big trips every year for their family who are all from Vancouver, WA. "We want these memories for our grandchildren and our adult children," she said. "It is important to take time out for each other….Life is too fast."