Originally posted October 22, 2015
By Eileen Ogintz
Tribune Content Agency
Who needs a translator?
Kids certainly don't aboard a cruise ship, even far from home. "We use a lot of sign language," explained Elizabeth Williams, who is 13 and from London, cruising in Japan aboard the Diamond Princess with her family. Forty percent of the guests were Japanese.
Elizabeth made fast friends on board with two Canadian teens and Yuka Iwasa, who speaks very little English. "You meet a lot of different people from different parts of the world and you spend a crazy time with all of them," she explained, her friends all giggling at her side.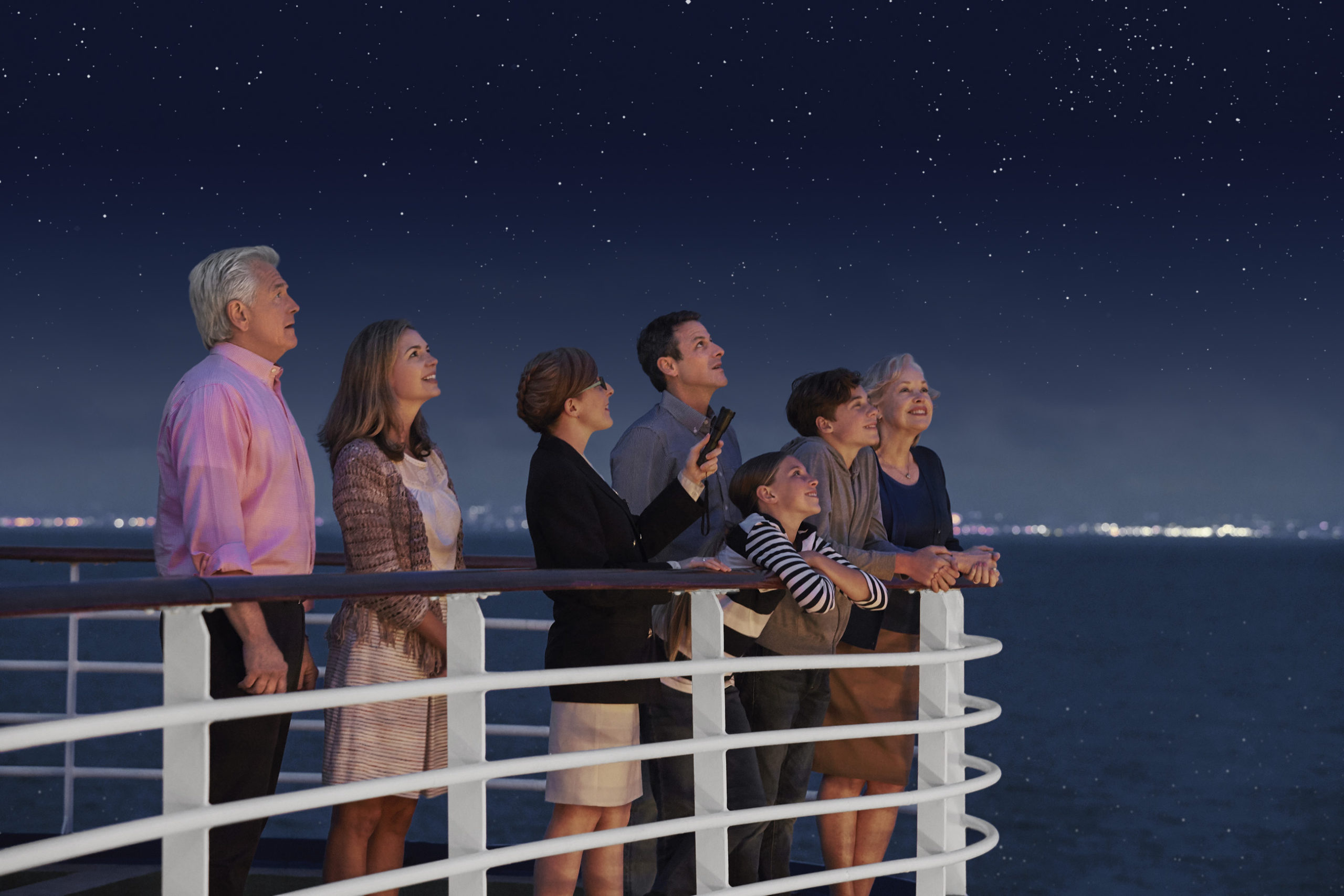 Listen up parents and grandparents. If you think great sites are the reason you are treating your children and grandchildren to a cruise, think again. A lot of what they learn about the world takes place right on board in the kids' and teen clubs, especially when they are meeting so many youngsters from different cultures and countries. "We'd much rather be on the ship than touring," said Vivian Trinh, 14 and from Toronto.
Dilini Desilva from Sydney, Australia, was pleasantly surprised when her two young daughters preferred time on board with their new multilingual friends to touring with their parents. "This is our first cruise and it's marvelous," she said.
Families like the Desilvas like cruising because it offers the opportunity for family time, as well as guilt-free adult time because the kids are so happily ensconced in organized activities where they are also expanding their horizons.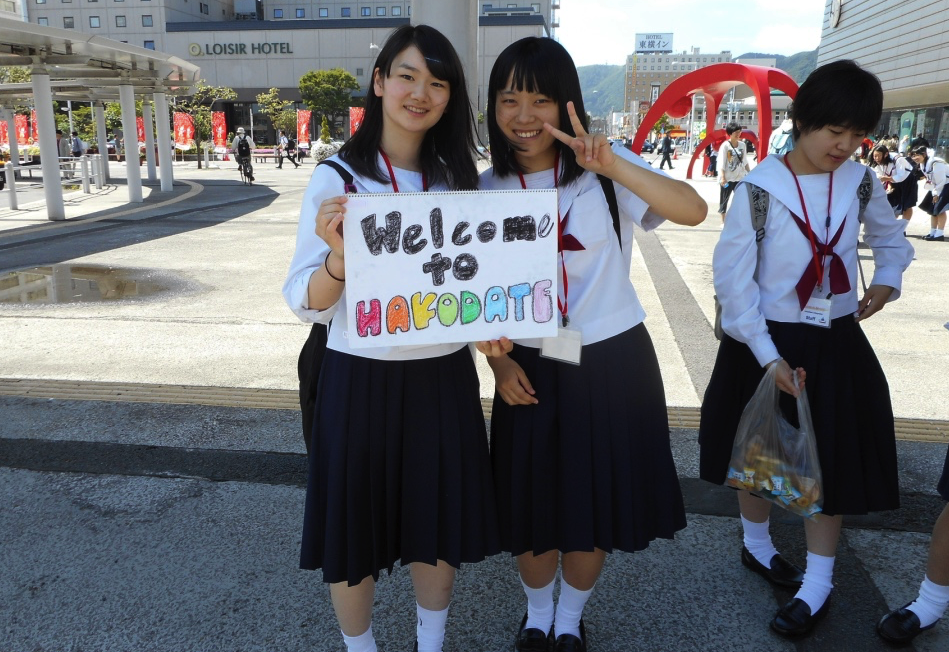 There are opportunities for learning together too. Princess Cruises has teamed up with Discovery Communications to offer families new science-focused activities based on hit TV shows — think stargazing at sea or Animal Planet-recommended shore excursions.
It's so easy too, parents and grandparents said on the Diamond Princess. They can tour a foreign country (or countries) without packing or unpacking or worrying about finicky eaters, as they can always find something to eat — a burger, pizza, noodles. Families also like the all-inclusive nature of paying for transportation, lodging, entertainment and food. I just wish there were fewer upcharges — everything from specialty coffee to specialty restaurants.
Still, families don't tend to appreciate the opportunities their kids will have to mix and mingle with kids from around the world until they get on board. On the Diamond Princess, which underwent a $30 million renovation last year, for example, there were people from 39 countries, including more than 1,000 from Japan. The crew came from 44 countries. Princess Cruises adapted with Japanese-speaking staff, Asian food (think rice and miso soup among the breakfast offerings, a ramen bar in the afternoon and a sushi specialty restaurant, as well as Asian offerings in the dining room) entertainment (more magic and Japanese-style comedy), the chance to try on traditional Japanese dress and a Japanese Izumi bath experience — think sitting in a big hot tub sans bathing suit (there is one for men and one for women) looking out at sea. More than 50 westerners turned up for a Japanese language lesson.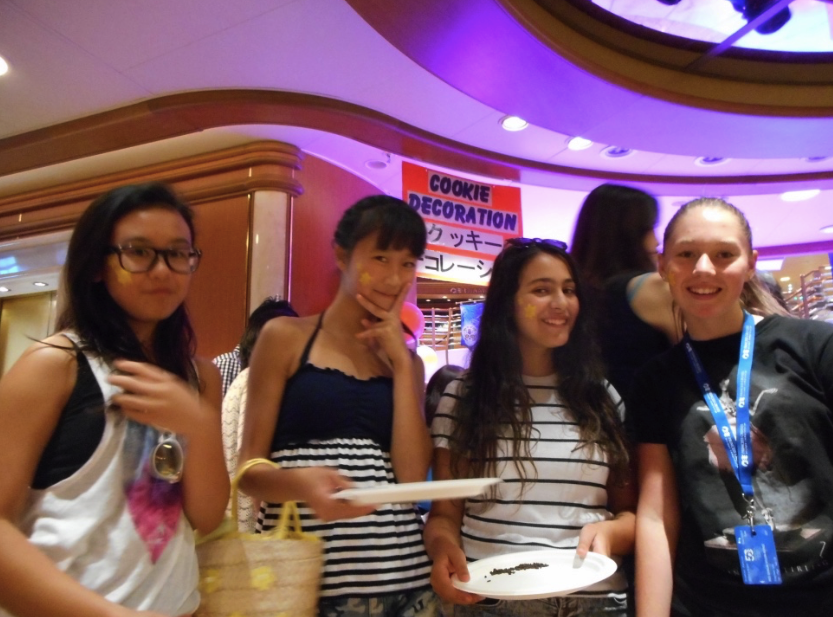 "I've learned so much on board," said Josh Berkowitz, 13, cruising with his grandmother, Myrna Dukart from suburban Philadelphia. The trip was his bar mitzvah gift, he explained, and he didn't mind a bit that there were just 134 kids and teens as compared to 1,000 on some Caribbean and Mediterranean itineraries. "You get to know people better," he explained adding that he was even taking some etiquette lessons back to school. "The Japanese are so polite," he added. "I'm going to try to be more polite when I get home."
What else did the kids learn about Japan?
"The sushi is different, much fresher," offered Vivien Tranh.
But once was enough for unfamiliar ice cream flavors like squid ink ice cream.
Japan is that rare combination of a commitment to tradition and cutting edge of technology in entertainment. "Kids and adults see in Japan that there is more than one way to do things and that one way isn't good or bad, just different, and that's what makes life interesting," said Heather Clement, a Japan expert who serves as the ship's ports expert and is working on innovative products for cruise passengers in Japan who want to tour independently. (Check out her website www.cruiseportnavigation.com.)
This particular itinerary started in Yokohama and traveled north stopping in towns like Kushiro, Otaru (time to try a traditional Japanese bath) and Hakodate where we sampled the most amazing sushi. At another port, we opted for an excursion in Japanese so we could tour a national park. It seems the Japanese go in for more active shore excursions. In Hakodate, Japanese teens in their school uniforms were waiting, hoping English-speaking passengers would allow them to practice their English. We did, of course, and they handed out rice cookies.
What do you like to do for fun? We asked the Japanese teens.
"Lucky Pierrot!" they declared. We figured out that was a local burger and ice cream place that certainly would appeal to the teens on board.
"It's amazing how the kids communicate," observed Caroline Andrews, the mom of Jessica Maresca, 8. Andrews has had a lot of time to observe. Her husband, Fabrizio Maresca, is a veteran Princess captain commanding the crew of 1,050 when we were aboard recently. His wife and daughter sail with him whenever Jessica isn't in school. That the kids on board are from all over the world and might not speak English or Italian, Jessica's two languages, is never an issue, her mom said.
"The older kids teach each other language," agreed Justine Pastor, the youth programs manager and a 10-year Princess veteran herself. "At the end of the day, they all play together. The kids help us translate." Of course, the crew, including kids' club staff, come from around the world as well and speak many languages.
Josh Berkowitz, for one, says he plans to keep in touch with his new friends, just as he has with other kids he's met from around the world on past cruises. "You learn more being in a country for a week on a cruise than in school for half a year," he said. "I'm going to miss the friends I made and the crew and Japan. I'm going to come back for sure."
© 2015 EILEEN OGINTZ
DISTRIBUTED BY TRIBUNE CONTENT AGENCY, LLC.