By Eileen Ogintz
Tribune Content Agency
Imagine sitting in your private hot tub overlooking the jungle, listening to howler monkeys and birds.
Consider a hilltop alfresco couples massage or bespoke just-for-you cocktails under the stars made from a variety of infused spirits (perhaps strawberry pineapple rum or cucumber gin?). Follow that up with a four-course dinner by candlelight. Let's not forget the gorgeous Blue Morpho butterfly that has hatched in a clear box left for us to release, making a wish as we do so.
Romantic? Absolutely! Welcome to The Lodge at Chaa Creek. This resort and spa in western Belize is spread out on a 400-acre nature preserve on the Macal River (about two hours from Belize City). Ready for a sunset canoe?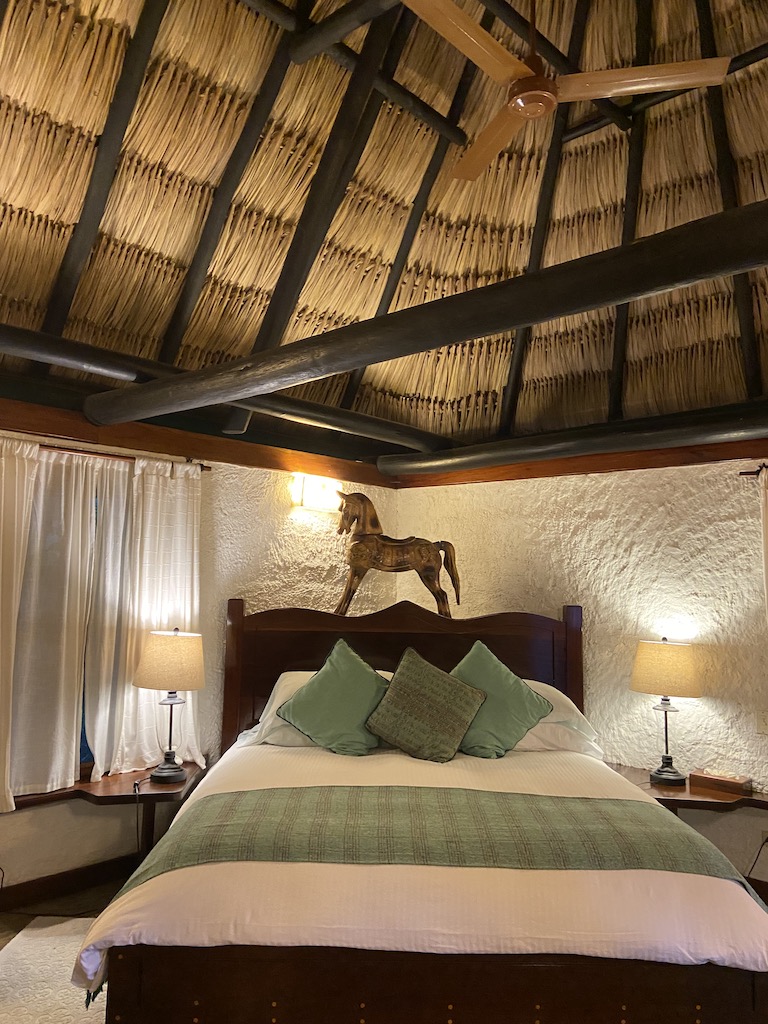 We've signed on for a mostly inclusive combination Naia Beach and Jungle Adventure Package with The Lodge at Chaa Creek and the equally romantic Naia Resort and Spa. Naia sits on a 200-acre private beach-front preserve with just 35 houses outside of the laid-back beach town of Placencia in southeastern Belize.
We step off our bungalow porch to the sand where beach chairs and hammocks await, we eat local dishes on an open terrace and enjoy nature-inspired spa treatments in a unique setting. Think bridges over freshwater lagoons, palm trees and tropical plants many used in signature treatments with indigenous ingredients made by traditional healers. How about a coconut scrub?
Accommodations range from studios to five-bedroom cottages, many with their own pools and upscale kitchens. You can hire a chef to teach you to prepare a traditional Belizean stewed chicken or cook your catch after a successful day's fishing.
This was the rare trip, I thought, that would work equally well for families or couples seeking romance.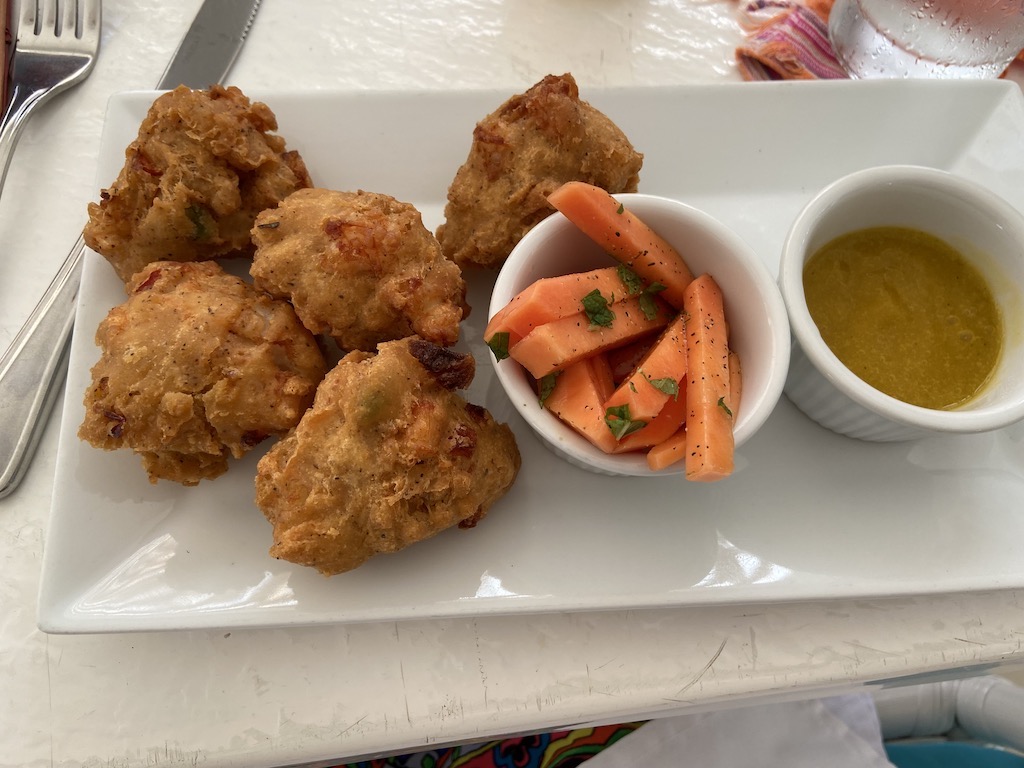 "We thought Belize would be more authentic and less busy than Mexico," said Nikki Depew, here from St. Louis with her husband and two young sons. The boys, she said, were stunned there were no McDonald's, adding that they adjusted quickly, putting down gadgets to hunt coconuts on the beach.
We met on a Monkey River boat ride where we trekked into the jungle, saw manatees, iguana and enjoyed a local lunch of fish, rice and beans in Monkey River (population 200). "The best meal of the trip," declared one happy diner.
The trip was made all the easier by Frontier Airlines (their motto is low fares done right) and Alaska Airlines. Frontier has just started nonstop service from Denver, as well as Orlando, Florida — two top cities for visitors from the U.S., according to Anthony Mahler, Belize's minister of Tourism & Diaspora Relations. Alaska Air has added nonstop flights from Los Angeles and Seattle. (An inexpensive flight on Maya Air from Belize City to Placencia saved us three hours of driving.
Another plus: English is the official language and U.S. dollars are accepted everywhere.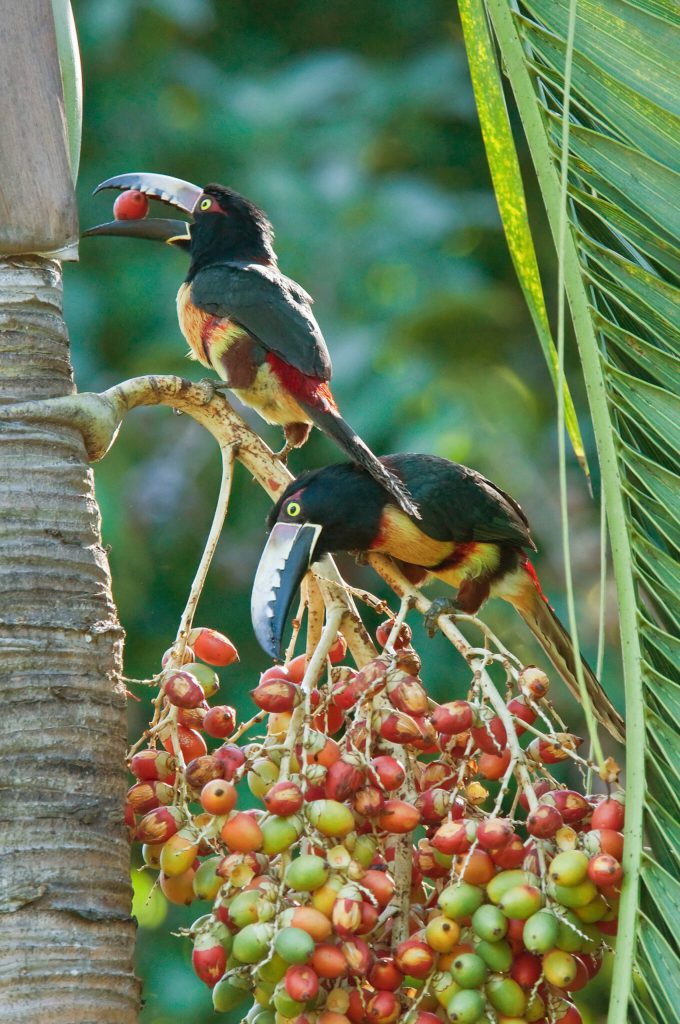 Especially during the pandemic, vacationers are seeking nonstop flights to destinations where they have private accommodations, open-air dining, and plenty to do outdoors. Tiny Belize, just about the size of Massachusetts with fewer than 500,000 residents, certainly fits the bill. From Chaa Creek you can see Mayan ruins, explore caves, go tubing, horseback ride or bird watch (there are some 500 species here more than 300 at Chaa Creek we learned on an early-morning bird watching walk). Kids love the horseback riding, jungle treasure hunts, the butterfly farm, where Blue Morphos and owl butterflies land on your arms, Treasures of the Night walks and more. Have you ever seen a bug that glows?
Then after all that activity, there's time to kick back on the beach. Take out a kayak or paddle board at Naia! Go snorkeling or diving. Belize boasts the second-longest reef in the world. Sample local seafood dishes like conch fritters, Caribbean lobster and shrimp ceviche. Take an Open Hearth cooking class at Chaa Creek, cooking over a traditional wood stove. The dishes spotlight different Belizean cultures, including Maya and Mestizo, which comes from the Spanish word for "mixed," those who share Spanish and Maya ancestry and now number half the Belizean population.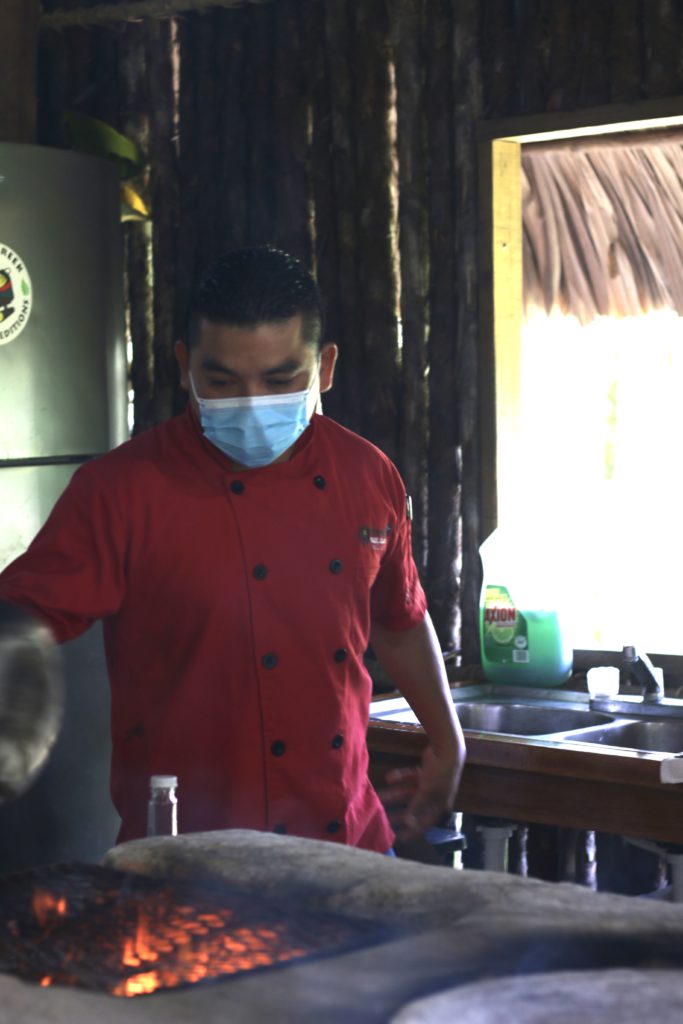 This iconic eco resort, widely considered one of the world's best, actually started with a romance nearly a half century ago. Lucy and Mick Fleming, then in their 20s, met picking apples in Britain and decided to travel together to South America. They stopped in Belize and in a bar, met a man with an overgrown 140-acre farm to sell.
"We never made it to South America," said Lucy Fleming, now a grandmother who is about to celebrate her 75th birthday.
They bought the farm — there were no roads, hot water or electricity — and began growing vegetables, bringing them to market in a dugout canoe, as the Maya had done 1,000 years earlier. (Mayan ruins have been found on the property.) Backpackers found their way there offering to help with chores in return for lodging. The Flemings built cottages and bought more land, raised two kids, added an organic farm, goats, cattle and horses, added a butterfly farm, upgraded the thatched-roof cottages and built luxury villas (with the private hot tubs and outdoor showers). Daughter Bryony now oversees the resort. From the beginning, giving back to the local community has been a priority. While we were there, some 70 pounds of school supplies were distributed through a Pack-a-Pound program that invites guests to make room in their bags for much-needed crayons, pencils, notebooks and more.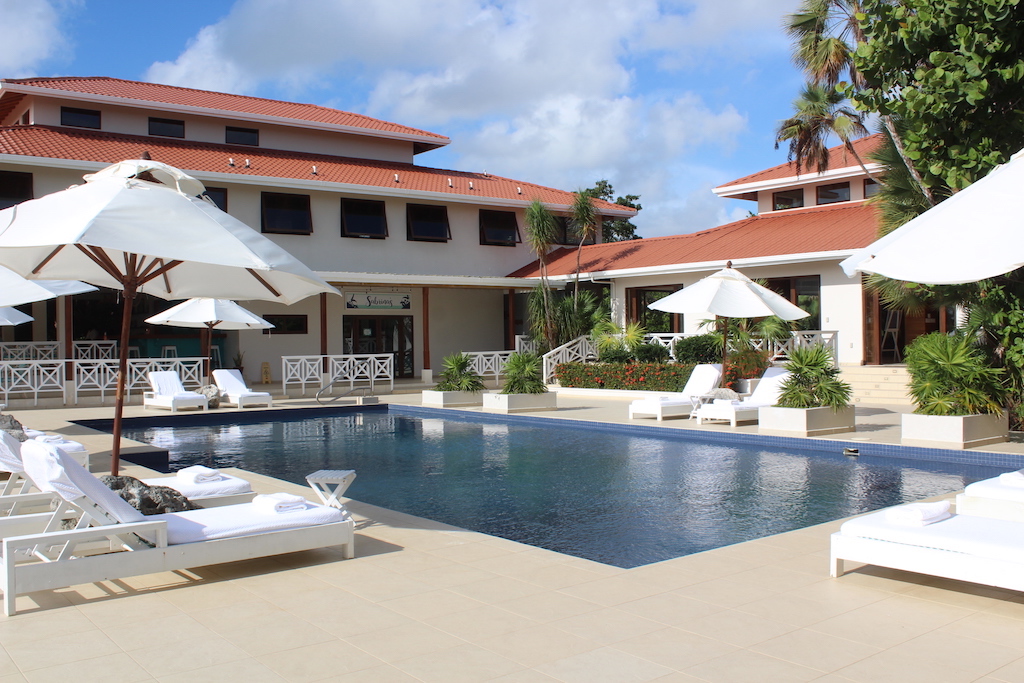 "People always say they wish they had more time," said Lucy Fleming. "There is so much to do in Belize!
But with remote work, one Californian at Naia Resort, laptop in hand, told me, "there's really no reason to rush home."
(For more Taking the Kids, visit www.takingthekids.com and also follow TakingTheKids on Twitter, Facebook and Instagram where Eileen Ogintz welcomes your questions and comments. The Kid's Guide to Philadelphia, the 13th in the kid's guide series, was published in 2020, with The Kid's Guide to Camping coming in 2021.)
©2022 Eileen Ogintz. Distributed by Tribune Content Agency, LLC.