By Eileen Ogintz
Tribune Content Agency
Talk about piling on vacation stress.
How about traveling abroad during a pandemic, and then boarding a cruise ship, perhaps for the first time?
"We're vaccinated. We didn't have reason to be nervous, but I was anxious," said first-time cruiser Allison Granger, from Austin, Texas.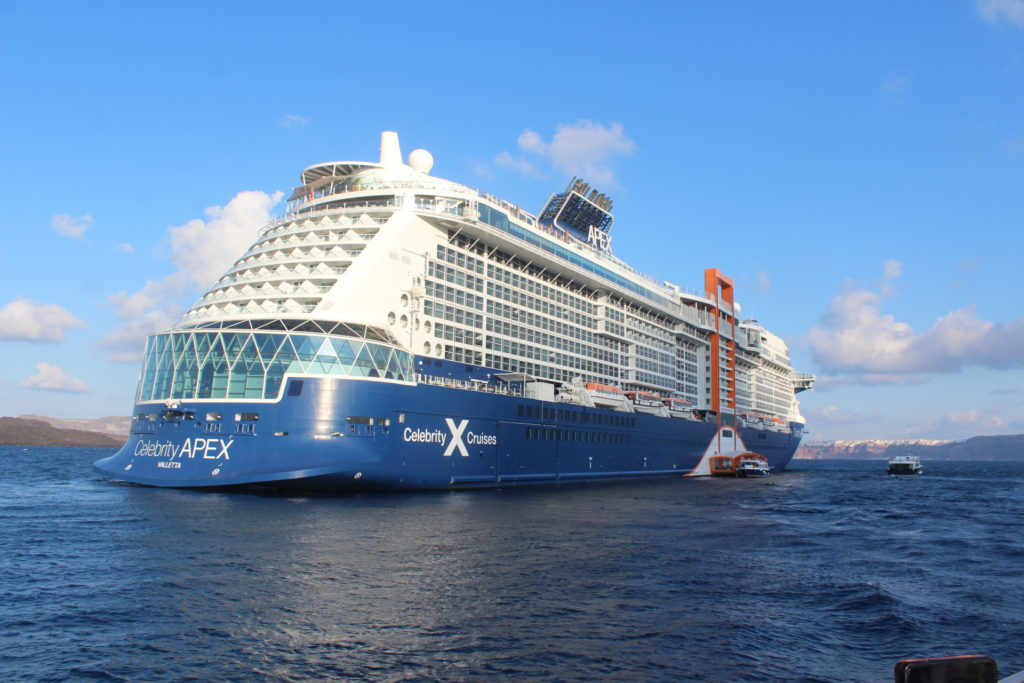 As we wound our way through the very organized health and security protocols to board the new Celebrity Apex, there was that tiny fear in the back of all our minds — What if we tested positive on the test administered port-side by the cruise line? What if we had to quarantine in Athens?
Luckily, no one tested positive, Celebrity officials said. "All of the testing and protocols made me feel safer," said Kelly Dunkling, here with her husband Koby on their honeymoon from Breckenridge, Colorado.
"I'm feeling safer than in many places," said Carol Blondon, a retired flight attendant from Canada.
By the middle of the week-long cruise, though, a vaccinated guest had tested positive for COVID-19, distressing passengers, including Blondon and Granger. He was isolated in a special room with a separate ventilation system and left the ship in Dubrovnik to be quarantined, according to Christophe Belaubre, the Celebrity Apex hotel director, noting that Celebrity had introduced sophisticated facial recognition software to identify those who had been near the guests who tested positive in the previous 48 hours.
The last morning of the cruise, when everyone was tested — as is Celebrity's protocol — five more passengers tested positive, though they were asymptomatic.
Those on board gave the cruise line high marks for the way they handled the situation. Three positive guests were identified before they left the ship for excursions in Santorini and placed in the isolation rooms. The others were quickly brought back to the ship. The next morning, they disembarked in Athens before the other passengers and would be in isolation there for two weeks.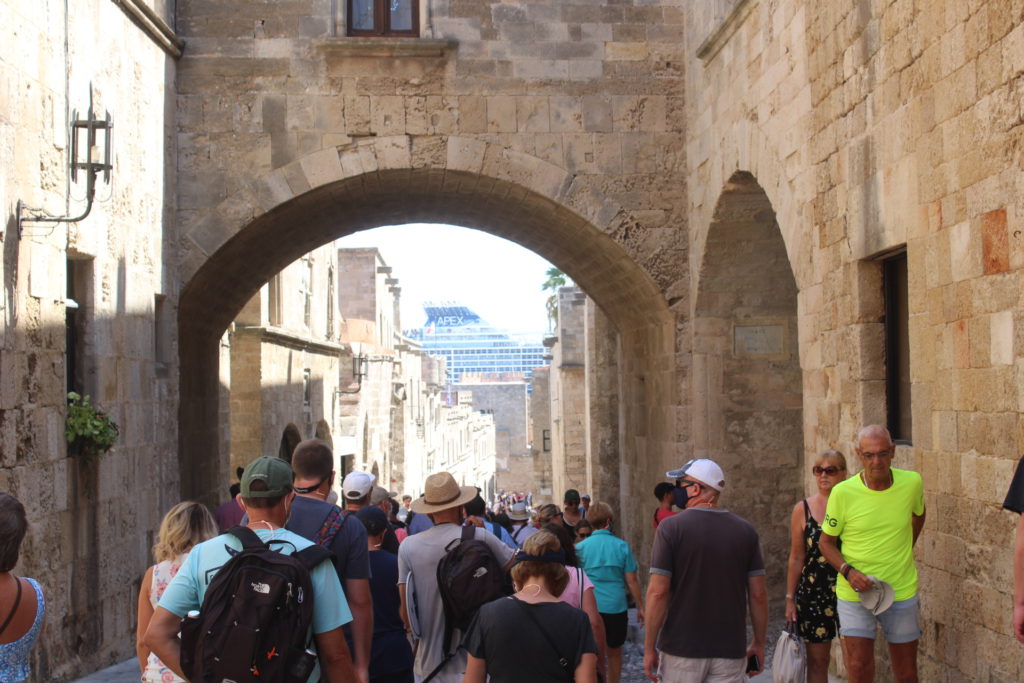 The good news is there haven't been many COVID-19 cases on board since the ship's inaugural sailing last June and none among the more than 500 kids and teens who sailed Apex this summer.
"We thought the ship had such strict protocols we would be OK," said Alina Domchik, cruising with her husband and her unvaccinated son, Noam, 4, from Israel. Save for one older teen, he was the only child on board the week we sailed.
There are sanitizing stations everywhere, even a huge sink where guests can wash hands before entering the buffet, which isn't a buffet anymore as crew serve everyone. Seats are blocked at the bars, the lounges, the pools for social distancing. Shore excursions have fewer people and there are also options for private tours. Everyone wears masks.
The Apex, the brand-new Edge-class ship in the Celebrity fleet that debuted this summer in Greece, can hold nearly 3,000 passengers. But there were just 1,100 on board and 936 crew from some 60 countries when we sailed. Everyone over 12 was vaccinated and a COVID was test administered prior to boarding. Apex will sail roundtrip from Port Everglades in Fort Lauderdale, Florida, this winter, starting the end of October. A plus: Drinks, Wi-Fi and tips are always included.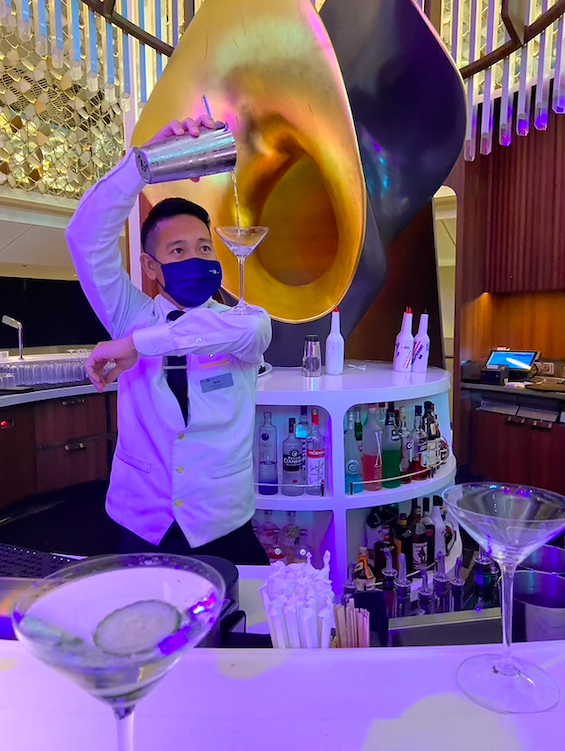 The Centers for Disease Control and Prevention (CDC) has now recommended that people who are not fully vaccinated wait to cruise and that those who do cruise now should get tested before and after their trip. Hopefully, kids 5 to 11 will begin to get their shots around Halloween, since the Pfizer-BioNTech coronavirus vaccine, the company announced, has been shown to be safe and highly effective in young children aged 5 to 11 years. Pfizer plans to apply to the Food and Drug Administration for authorization, potentially setting the stage for school-aged kids to start getting the vaccine.
Ships continue to sail at reduced capacity and there are pluses – no problem getting dinner reservations at one of the many specialty restaurants and there are no crowds on shore excursions or at the spa, though sea days were typically busy and reservations were required to limit numbers for the large Sea Thermal Suite.
The passengers were a mixed group — retirees, honeymooners, young couples, mother-daughter duos, families with grown kids, and solo travelers who, uniformly, were thrilled to be on vacation and on the new ship. (Read my daily travel diaries.)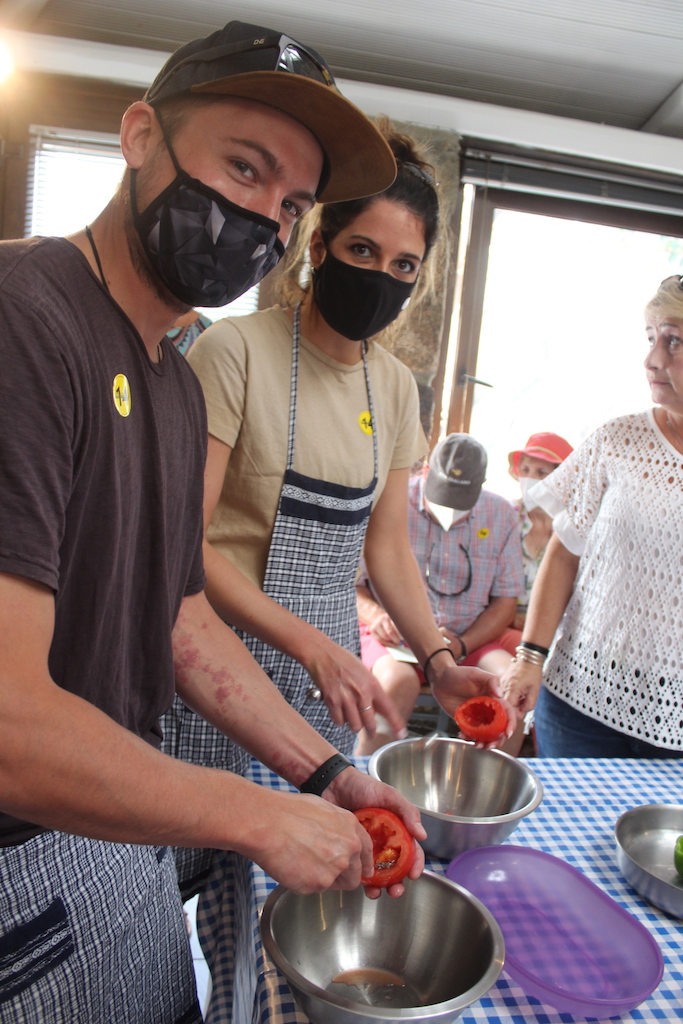 "The ship is amazing," said Koby Dunkling, noting that the couple, who had to postpone their wedding a year, were thrilled to be aboard when they couldn't honeymoon in Bali because of pandemic restrictions. "This has blown our minds."
Most passengers are American, though there are some from Britain and elsewhere too. Many have cruised Celebrity before but there are first-timers, including young Noam Domchik.
Neither Noam nor the teen on board found their way to the Camp at Sea, though Seon McDonald, the program director, has offered activities with COVID-19 protocols — programs limited to half the regular numbers, more individual crafts and activities limited to the club spaces.
And because Apex isn't full, there is plenty of space to spread out, including the "Magic Carpet" bar that goes up and down alongside the ship, hot tubs to yourself, plenty of pool chairs and staterooms with an "infinite" veranda (you can open the windows), which makes the cabins significantly more spacious. Technology helps. The ship's app makes planning seamless. Even the mandatory lifeboat drill was streamlined. We watched a safety video in our cabin, and then simply had to swipe our room cards at the muster station.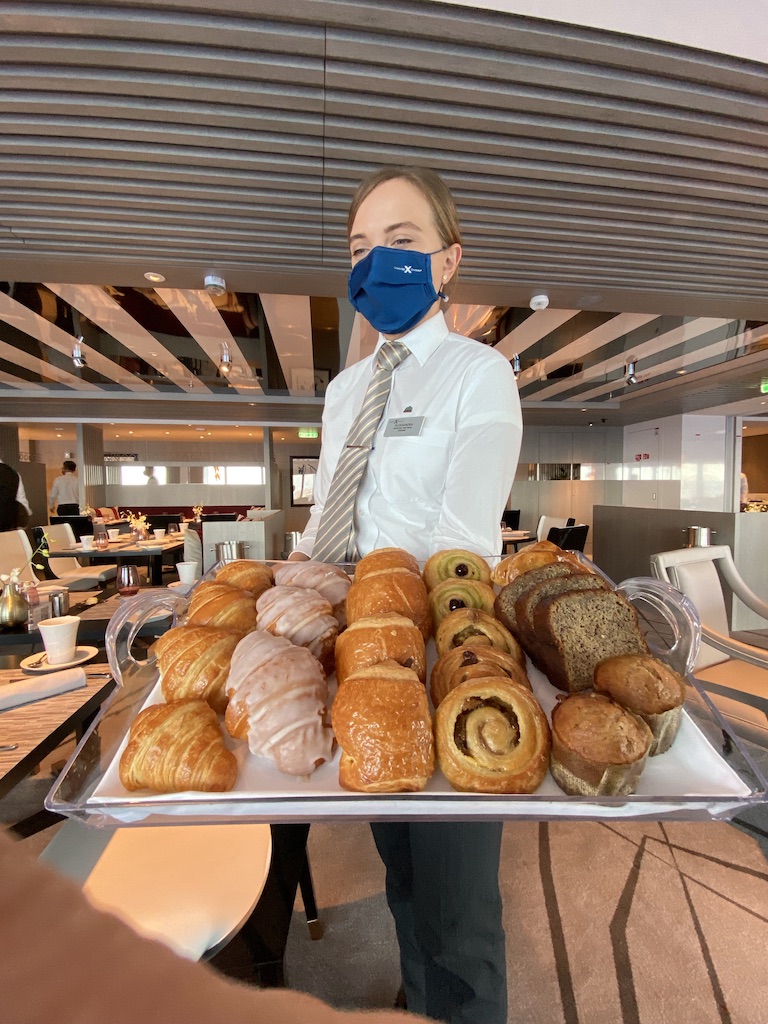 Everyone seems to have their favorite spot — the roof-covered, adults-only solarium, the martini bar where the bartenders put on a show juggling shakers, the Broadway-quality shows, the Rooftop Garden where movies are shown on the big outdoor screen and the specialty restaurants.
"I love having our own restaurant," said Linda Breihar from Austin, Texas. She and her husband have opted for sky suites in The Retreat, kind of a private resort within the ship with access to the Retreat lounge with late-afternoon nibbles and cocktails, a concierge, the private sundeck and the Luminae restaurant for breakfast and dinner where the menu changes nightly and features signature dishes created with Celebrity Chef Daniel Boulud.
Perhaps because people want to splurge after not vacationing for so long or perhaps because they want more space, The Retreat cabins are getting booked first, said Belaubre.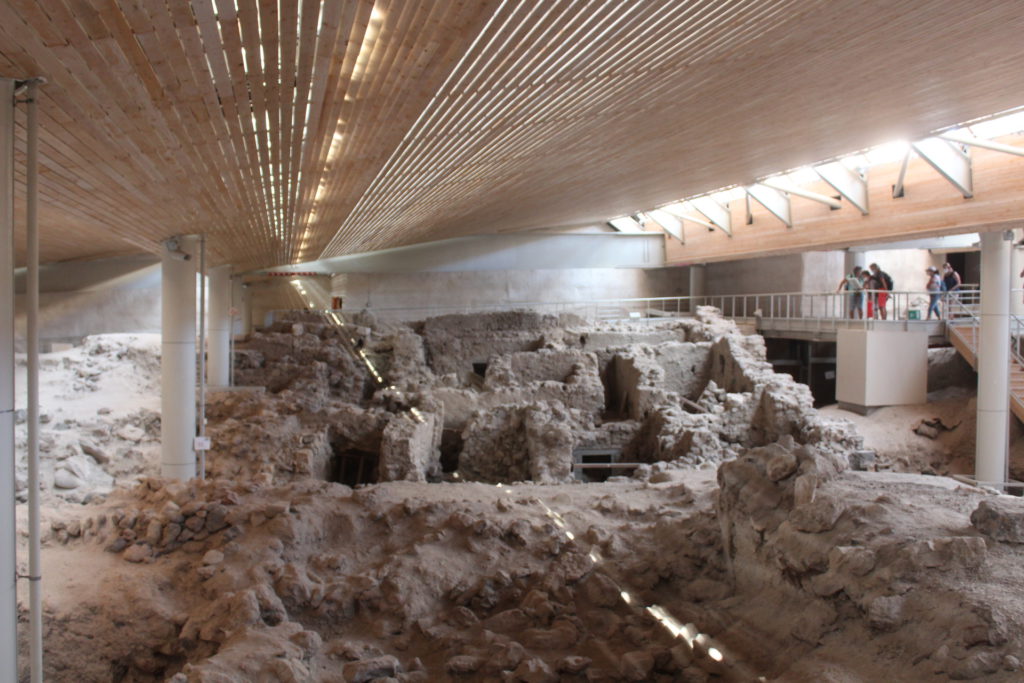 Certainly no one would get bored with some 60 activities to choose from day and night, as well as all kinds of shore excursions. There was morning Tai Chi, pool games, a casino, live music in different venues, art sketching classes, movies, sessions on upping your metabolism and plenty of good eats and drinks, including the new Craft Social, featuring rare craft beers.
Many guests were so pleased they'd already booked their next cruises. "The ship is safer than ever before," promised Belaubre. He added, "We have to get used to this. It's not going to go away."
©2021 Eileen Ogintz. Distributed by Tribune Content Agency, LLC.