By Eileen Ogintz
AT SEA OFF BAJA CALIFORNIA — Want some divorced eggs? The Holland America Oosterdam's Mexican Ambassador, Edgar Jimenez, with the help of Betty Ann Chun, the ship's Cruise and Travel Director, is demonstrating Mexican cooking as we are on our way from San Diego to Mexico. The first port will be Cabo San Lucas.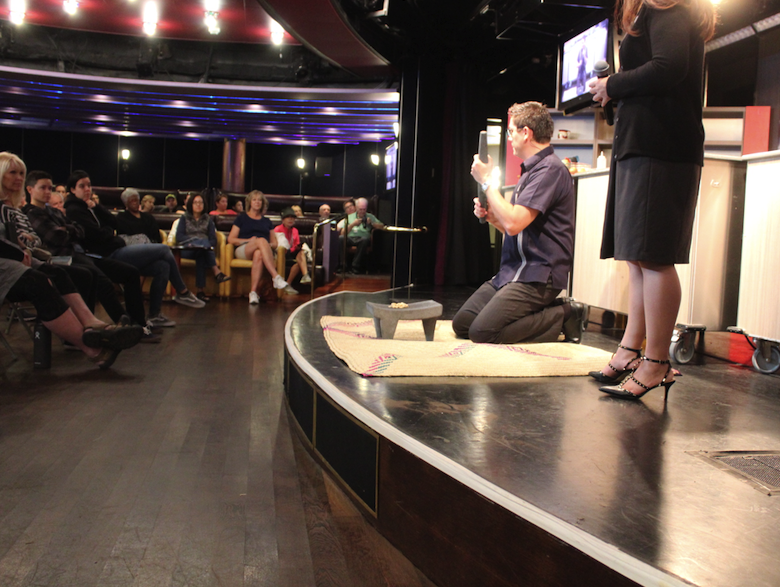 Some 300 passengers—adults and kids—are watching as Jimenez grinds corn for tortillas (no hard tortillas in Mexico, he tells the crowd) and makes guacamole (no avocado mash. "We like the chunks of avocado and tomato," he says. He grills prickly pear, eggs and makes both a red salsa and a green salsa from various chilis, tomatillos, onions and garlic.
The eggs, prickly pear, cheese all go on the just-made tortillas. Why are they divorced? Because one is garnished with a circle of red salsa, the other with green, guacamole on the side. Yum! Too bad this was just a demonstration, not a tasting.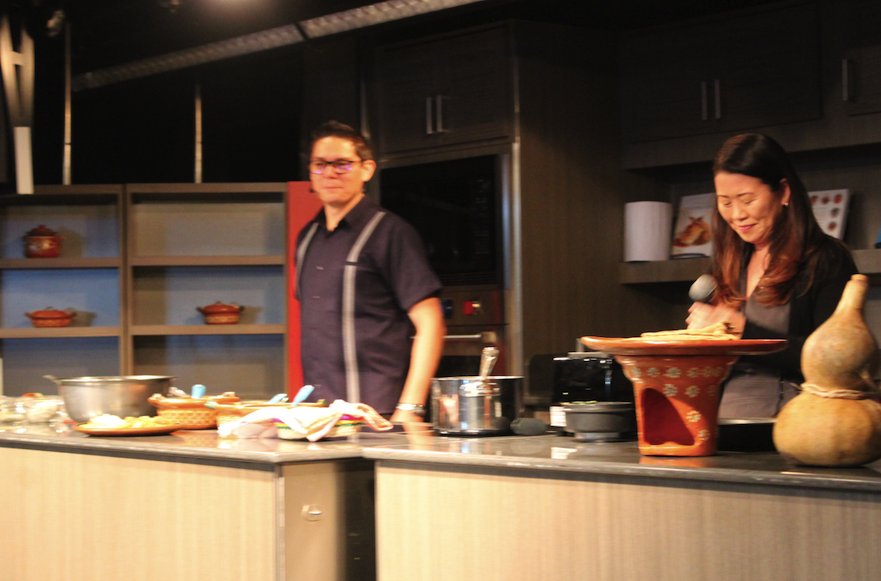 But this demonstration is part of a larger port-to-table initiative just started and being piloted on the Ooosterdam. "We are building a more cohesive and immersive experience for guests," BettyAnn Chun explained, bringing the region being explored onto the cruise ship with talks (the History of Mexico in 45 minutes, for example) as well as one on hurricanes and climate change, regional dishes featured in the dining room and. on some itineraries, Spanish classes and tips on how to order in a Mexican restaurant. The sail away party appetizers featured Pork Barbacoa.
"The most satisfaction I have is the opportunity to tell people about my country and help put aside their misconceptions," Jimenez said. "If we can help people to understand what Mexico really is, that would be great."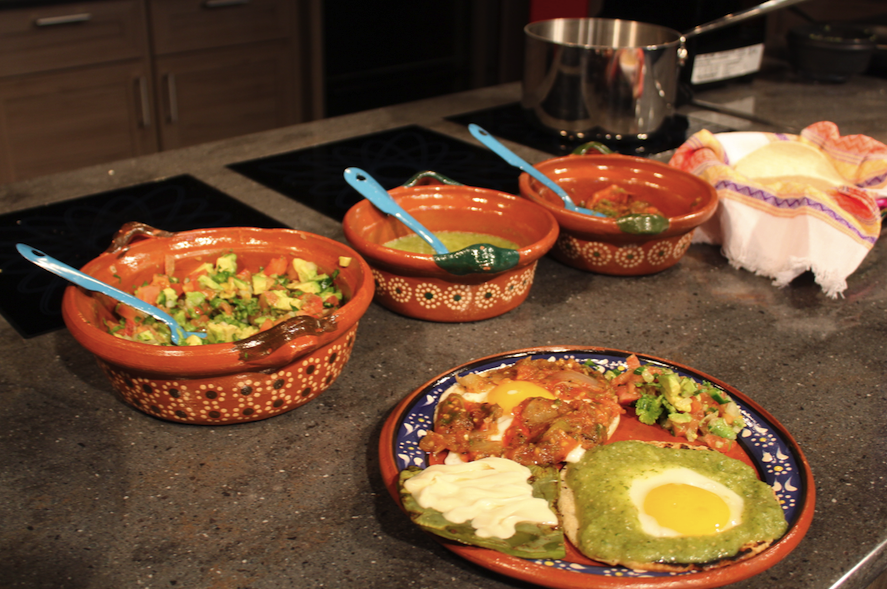 There are such cultural ambassadors on other itineraries as well, Chun said, with the Port to Table program being rolled out fleet wide. The idea: to feel the region you are visiting, not only in port but on board throughout the cruise.
I hope I can get the recipe for those divorced eggs!