By Eileen Ogintz
ABOARD THE UNIWORLD RIVER COUNTESS (DAY FOUR) — Donna Klotz just got her first passport. She's 78.
"I had to get a new suitcase too," said Klotz, a retired Title Examiner from Minnesota.
"You can see why it took us a year and half to plan this trip," joked her son in law Kevin Raway.
In fact, taking his mother-in-law on her "bucket list" trip was really all his idea. After his mom was widowed, he took her to Alaska; when his wife's dad died after a long illness, he suggested doing the same for his mother-in-law. Her husband, Klotz said, wasn't much for travel or flying and she had never even left the United States.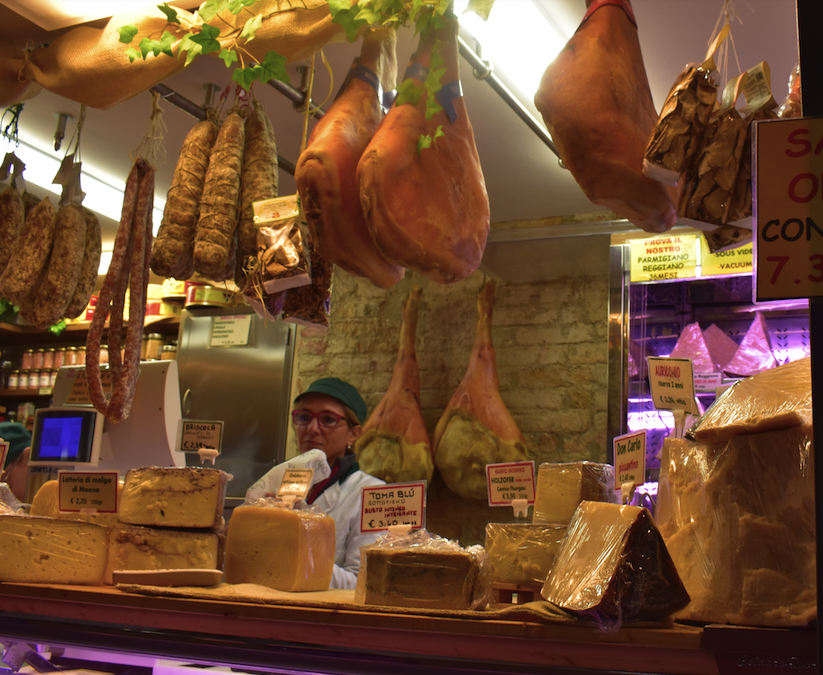 "I've always wanted to go to Italy," Klotz explained, enjoying a coffee outside in what is said to be the oldest coffee house in a picturesque square of Padua. "My favorite movie is Roman Holiday (1953)."
And so far, she is enjoying herself immensely, in no small part because she is spending so much time with her daughter and son-in-law. Though they just live a few miles apart, they are busy with work and grandchildren. "We haven't ever had a vacation as long as this together," said Karla Raway, squeezing her mom's hand.
Look around this Uniworld river ship and you realize family travel isn't just about two parents traveling with young kids. There are sisters traveling together; brothers and their wives; a mom and son, dad and daughters, a group of cousins… the list goes on.
The age ranges from 26 to 87—definitely skewing to those in their sixties and seventies. (The lone twenty-something is traveling with his mom from South Africa.)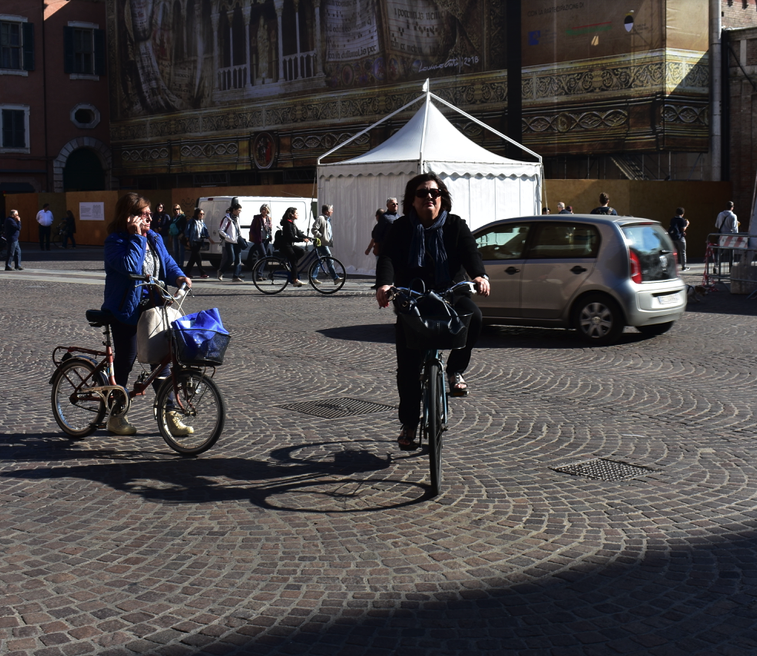 At least one in four of the 101 passengers are part of family groups, the Uniworld staff says. Most are Americans but guests have come from as far as Australia and South Africa as well as Canada and Britain.
Sharing a trip together, guests explain, is a lot more fun than hosting family at home when you are juggling work commitments, car pools "and worrying about meals and clean sheets," said Tracy Godey, traveling with her sister and her dad. They don't see each other that much, she explained, because she lives in Baltimore while her sister lives in Seattle and her dad in Virginia. That's why her dad treats his daughters to an annual river cruise.
"It's so relaxing said Godey's sister Mae Blanchard. "You can do as little or as much as you like and every morning you wake up in a new place."
Maria Ramirez first traveled with her older sister some 50 years ago when she was 15 and her mom took her along on her sister's graduation trip to Europe—"eight countries in 28 days," she laughed.
Now that the two are both widowed, they have discovered they make great travel companions. And that's especially important as they don't live nearby—she is in Pennsylvania; her sister in Florida. "Before my mother died, she told us to stay close—it's just the two of us.