By Eileen Ogintz
DISCOVERY BAY, Jamaica — Ackee for breakfast?
It's a popular local fruit in Jamaica, our chef Shanque Witter, trained at the prestigious Culinary Institute of America explains.
She's prepared it with peppers, onions and bacon, though it is often made with cod. Our fruit plate includes Otachatti, a local apple from the tree outside our villa.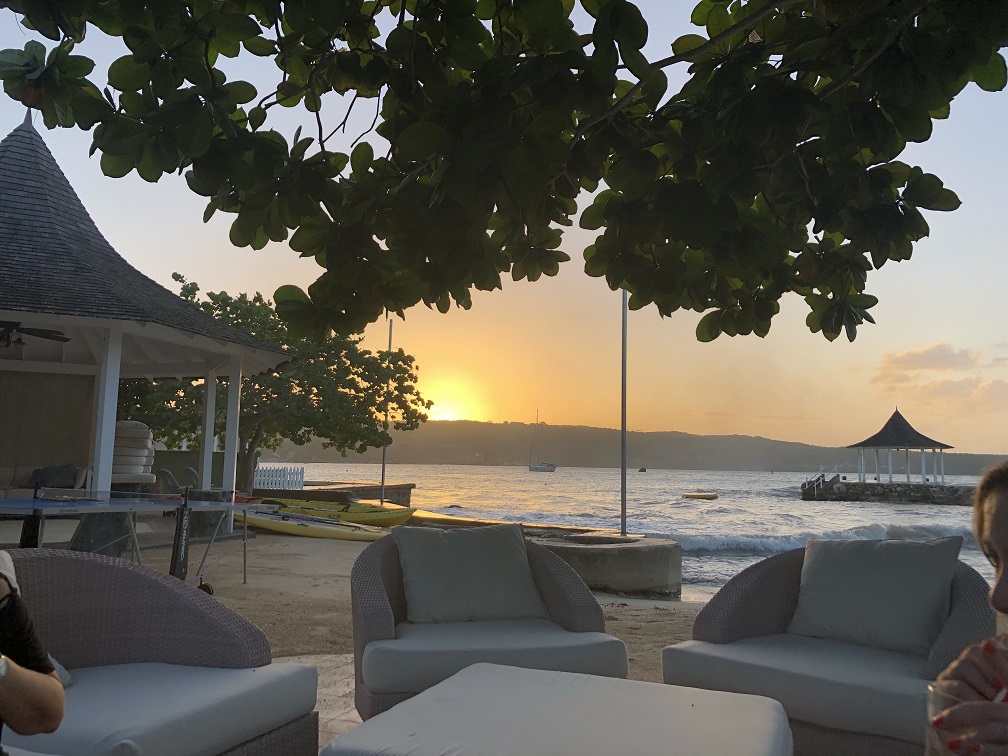 Yes villa. Welcome to Sundown Villa in Discovery Bay, Jamaica right on the ocean. This five-bedroom house adjacent to another two-story four bedroom house, is owned by Gordon "Butch" Stewart, the founder and chairman of Sandals Resorts International.
"Sundown Villa has served as the backdrop for many unforgettable moments with my family," says Stewart, now in his early 80s. "By opening up my private home to guests, I hope that they too can find a place to unwind and reconnect." The villa is rented through the Sandals-owned Your Jamaican Villas and couldn't be further from the experience of the popular all-inclusive Beaches and Sandals resorts elsewhere on the island with thousands of guests and a myriad of activities all day and evening.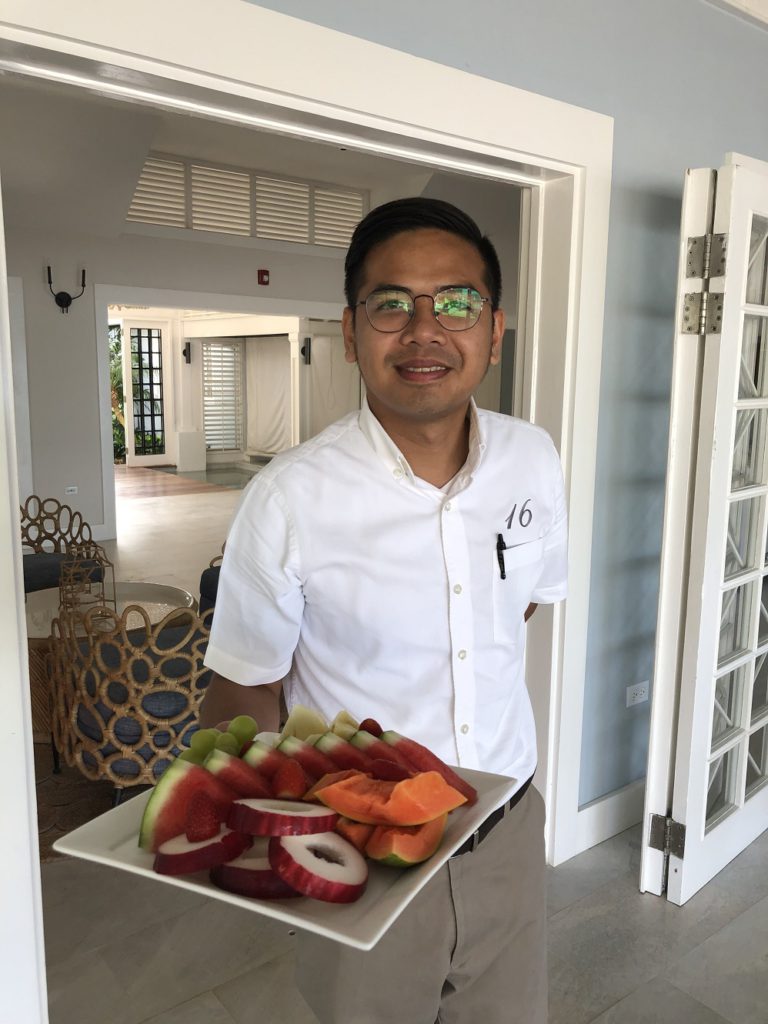 I've been invited to experience what growing numbers of families are looking for—a more intimate experience. But unlike VRBO or Airbnb, where you fend for yourself, we have a chef, assistant chef, two butlers, two housekeepers, a lawn crew (there are beautifully landscaped grounds and the beach is meticulously raked) and a manager who oversees all.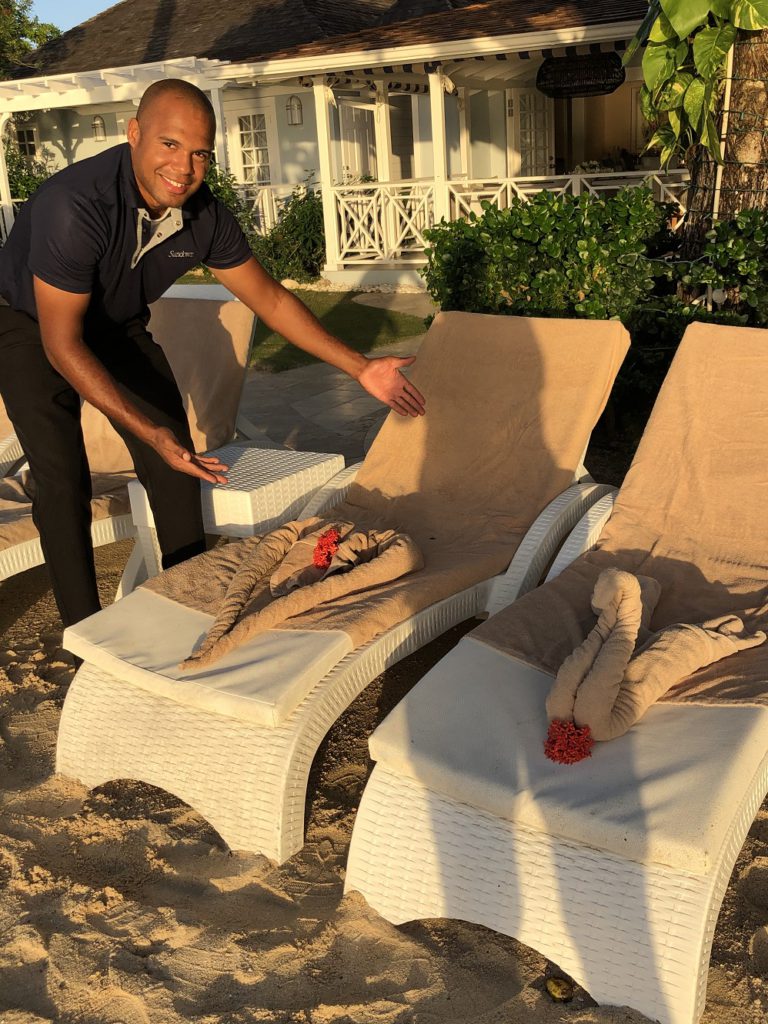 Talk about being spoiled…This doesn't come cheap (rates begin at $9,500 per week). But the villa and cottage can accommodate a dozen guests—more when young kids are part of the equation—and a stay at family-friendly Beaches certainly can cost significantly more even for a family of four, depending on the season.
And here we have a 125-foot private Beach, our own pool, ping pong table and fishing dock, two gazebos (popular for engagements we learn), sea toys including an aqua cycle, paddleboards, kayaks, a HobieCat (that the staff can sail for us) and snorkeling equipment, not to mention the staff who cater to every need—or should I say whim.
Our beds are made complete with animals fashioned out of towels. There is no jockeying for beach chairs here and yes, our butler, Hamantro Mitchell, fashions towel animals here as well. "I practice a lot," he says. Maybe he will teach me before we leave…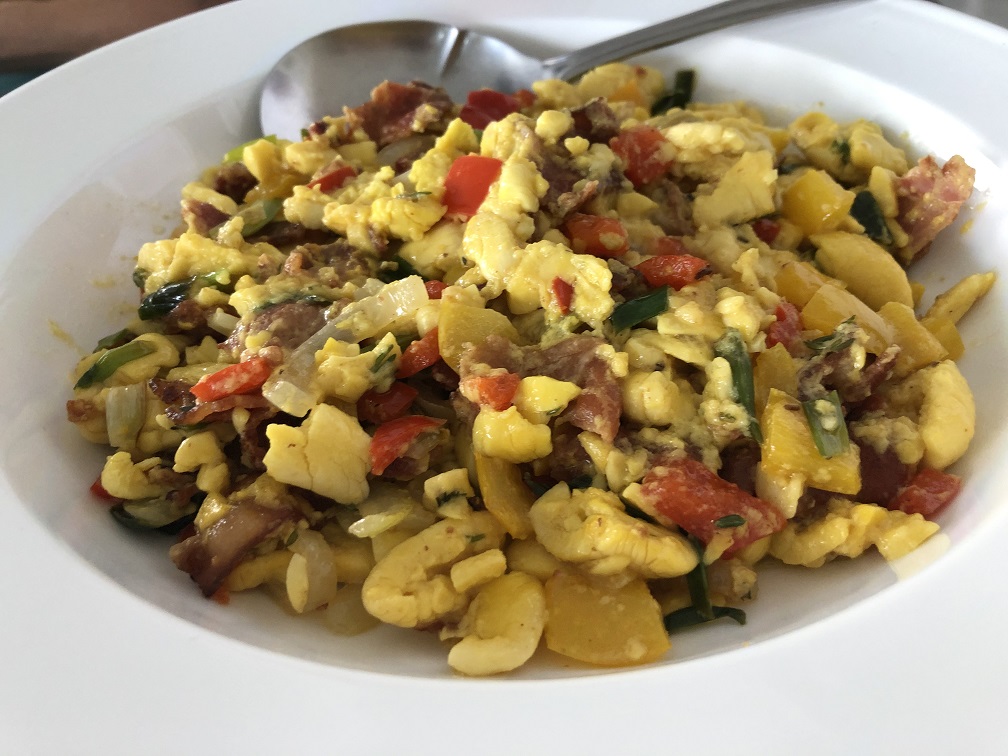 Chef Witter served up jerk chicken and shrimp for our first dinner with rice and beans. "It's all about what is fresh and local," she says, adding the fish comes from the local fisherman who sometimes stop at the villa with their catch.
"At a hotel, you don't speak to the guests when you are a chef… you don't know who you are cooking for. This is so much more personal," our 32-year-old chef says, asking what we would like for our meals…lobster perhaps, grilled snapper or steak…traditional bread pudding for desert. Yes, and Yes!
For lunch we have a quinoa salad with butternut squash and chicken and just-out-of-the-oven chocolate chip cookies for dessert. Alcohol is included so we want to try as many different drinks over our stay made with Jamaican rum.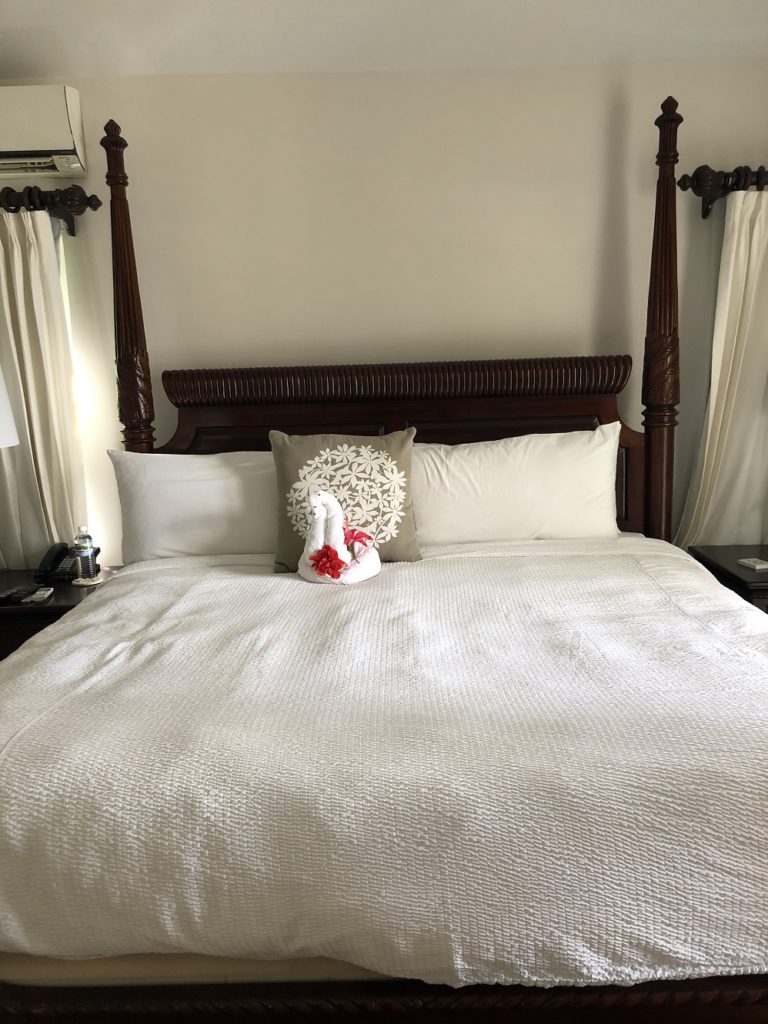 I'm here with my three oldest girlfriends from grade school—we try to take an annual girls' getaway—and this one will be hard to top.
Should we laze in the sun, snorkel at the reef just offshore, kayak… it's rough that these are the only decisions we need to make.
I can get used to this!