Favorite memories include riding Class III rapids and camaraderie between guests and OARS river guides
By Eileen Ogintz
Dory Athey couldn't help tearing up. "For a lot of us guides the river is our home," she said. "Thank you for being here," she told our group of 22 rafters as we got ready to end our six-day adventure with OARS on the Main Salmon River in Idaho.
"Without you wanting to be here, we couldn't be here," Athey said.
The trip was extra special, she added, because her mom, Patti Mulvihill, a former river guide herself, was able to join her. "It has just been the sweetest," she said. "I learned from the best. This whole life is a gift you gave me," she told her mom."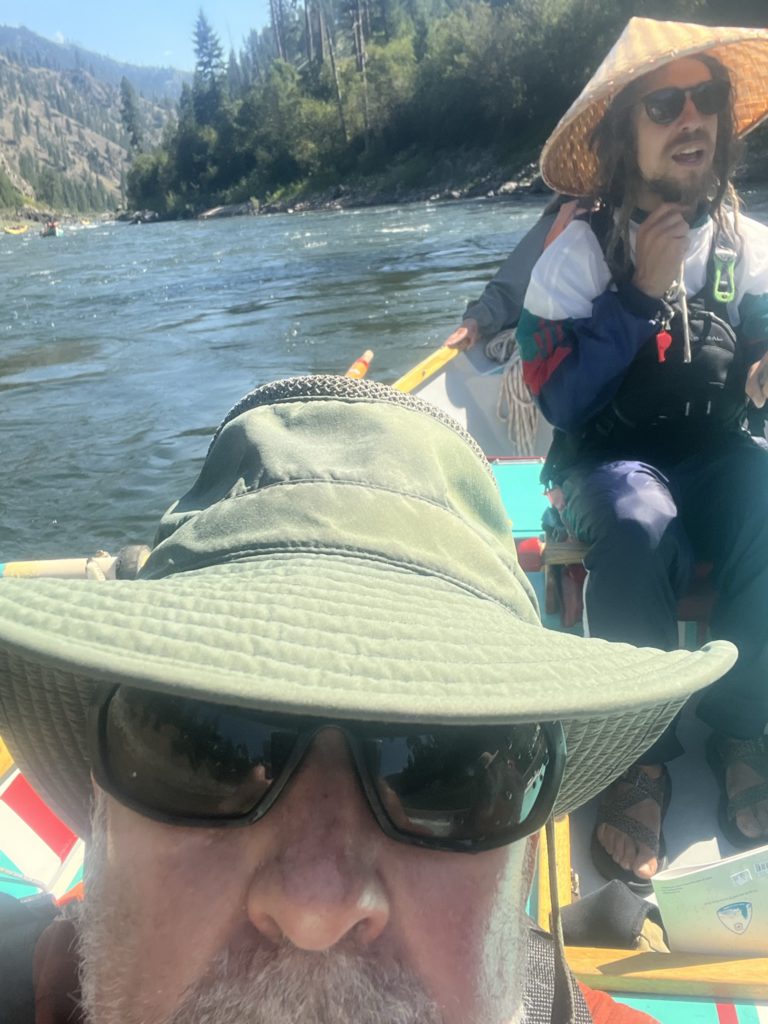 Athey works in the Missoula MT library in winter and publishes a journal with contributions from those in the outdoor industry named Thalweg. She noted that her job is to be with people on vacation "and that ain't bad," she adds. "I get a lot of energy from the community of each trip and the other guides."
Ask people on the same trip what resonates most — what they will remember —and everyone has a separate answer.
For Jerry Croghan, a retired military officer from Tennessee, it was waking up every morning to the spectacular river view. "Look at it, like a postcard," he said.
His wife Laura, a human resources executive and a first-time camper, it was all the Bald Eagles. "If I had to pick one thing, it would be all those Eagles circling the boats. So many of them and seeing the nest with Eagles in them."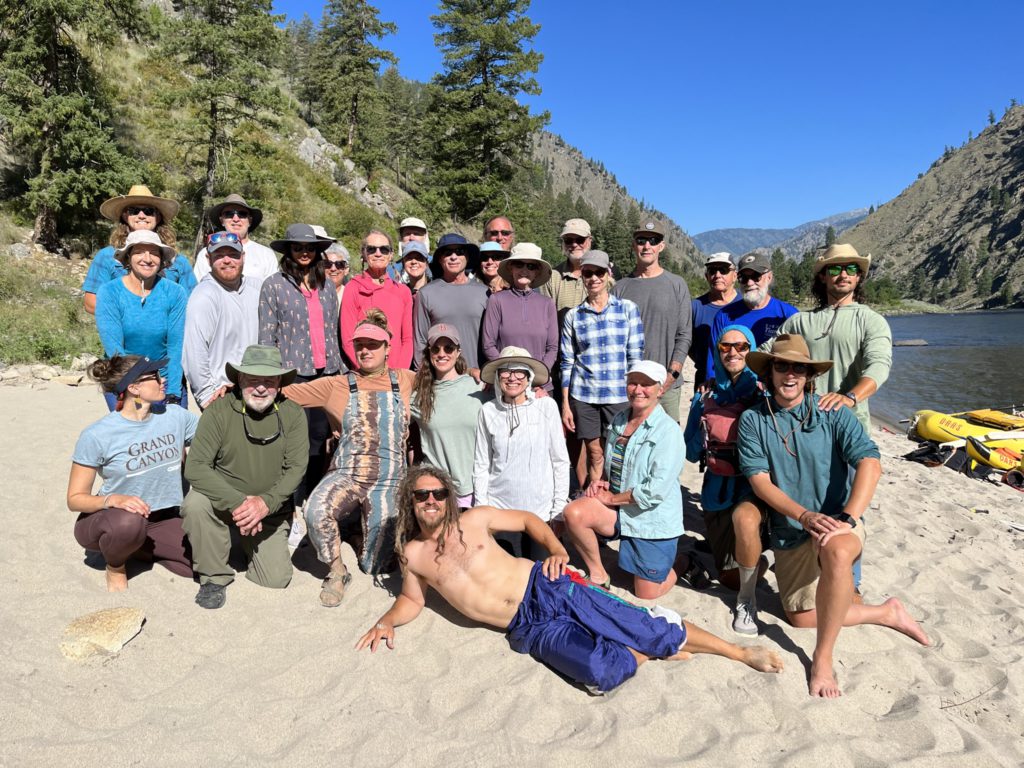 For Ed Gracek, a retired grandfather of 13 from Sandwich IL, it was sleeping under the stars, watching the night sky, the shooting stars and the satellites passing overhead.
Doug Yates, a retired plumber from Seattle, especially loved challenging himself kayaking through the rapids. "It was wonderful," he said, "And if I'd gone swimming it still would have been wonderful."
Rich Vincelette did go swimming from the kayak in a rapid but "that made me more confident," he said. Vincelette, who works in tech in San Francisco also became the champion to much cheering of "crotch croquet" which involves kicking a can over a finish line drawn in the sand with a rock tied from your waist.
His buddy Steve Young especially enjoyed the non-vegetarian meals (his wife is a vegetarian, he explained, and if he wants meat he has to cook it "and I hate to cook," he said. "But the whole trip was incredible," he said. "The guides really made it special…their camaraderie and how they work together, like a well-oiled machine."
How to choose which river is the best? Or the next river to tackle?
"It's like your children," said Neal Ekker, a veteran Grand Canyon river guide who is the author of Requiem for a River Rat and lives in Tucson AZ. "You can't pick a favorite, you just appreciate what each has to offer."