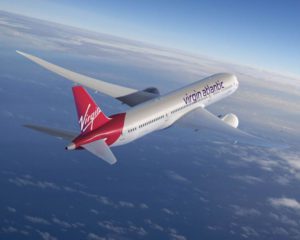 The Associated Press has reported that passengers on a diverted Virgin Atlantic Airways flight spent more than four hours stuck in a hot plane on the tarmac at Bradley International Airport in Connecticut Tuesday night after the flight from London was diverted from Newark because of bad weather.
At least three people fainted and were taken away in ambulances, AP reported. When passengers finally arrived in Newark Wednesday, they described a scene of confusion and misery. MSNBC said.
It shouldn't have happened. As a result of such past instances, a three-hour federal limit on tarmac strandings went into effect in April. However, it doesn't apply to foreign carriers or international flights by U.S. carriers, although U.S. carriers are required to have contingency plans for returning passengers waiting for prolonged periods on planes to airport terminals. It seems this incident shows that these rules need to be extended and that is exactly what Transportation Secretary Ray LaHood has proposed. You have 60 days to comment and I urge you to do so at http://regulationroom.org/airline-passenger-rights You can also comment on proposed rules on bumping, baggage fees and more.
A Virgin spokesman told AP that Bradley "isn't used to dealing with international flights" and had to call customs and immigrations officials back to the airport Tuesday night to process the passengers. That is no excuse to keep people on a hot plane for hours. They could have been taken to a secure location until they cleared customs. Couldn't the officials just have used some common sense?
Meanwhile, it's essential that you know your rights when you are on a plane and you are prepared—especially when traveling with young kids—for every eventuality with extra food, drinks, diapers, clothes and entertainment. Pull out your cell phone and call the local media and let them know what is going on. Twitter about it. There's nothing illegal about that and it might spur local airline officials to take action more quickly.
Take a few minutes to let the government—and your Congressman—know what you think too. You never know when you or someone you love might be on one of these flights.