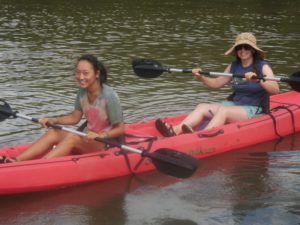 Enough! Enough about perfect vacations that are going to build lifelong memories.
Anyone who has ever traveled with kids or grandkids knows there is no such thing as a perfect vacation. Wonderful—yes—memorable, certainly. But never perfect.
I wish the travel industry would stop trying to convince us that if we only stay at this hotel, chose that cruise line or use a particular credit card, the kids won't bicker, rooms will be ready when we arrive without any delays, of course, and all will be wonderful every moment.
I'm encouraged that the travel industry is paying attention to family travelers.  After all, we are a billion+ industry, with well over 100 million trips a year. 
And certainly there is a lot that the travel industry can do to make it easier for family travelers in 2013. Here's my wish list for 2013:
Mandate the use of safety seats on planes for young children who, incidentally are the only thing not required on an aircraft to be restrained on take off and landing. The FAA encourages parents to use safety seats on planes. So does the American Academy of Pediatrics. But because it isn't required and because a child under two can fly free in a parent's lap, many new parents don't realize how their babies can fly out of their arms in turbulent skis. Here's more about the issue.
Overhaul kids' menus to offer healthier alternatives. Disney parks have done it. So have Hyatt and Fairmont Hotels. Vail Resorts is piloting new menus at Keystone. No parent wants their child to eat a steady diet of chicken fingers and mac and cheese on vacation or at home. Kids don't want that either. Let's see more innovative kids' menus with more local offerings. Let's see restaurants and hotels offer kids-eat-free but not limited to the kids' menus. (Charge them half price for half orders!)
Go Green! Instead of offering useless gifts to kids at hotels and resorts, present each child with a reusable water bottle when they check in. Give them a sticker to slap on the bottle and suggest they collect stickers wherever they go—museums, theme parks, attractions. And if you are going to post those signs about hanging up the towels to save water, etc, don't replace them each day when guests dutifully have hung them up. (That drives my daughters crazy!)
Offer more complimentary kids' programs. Why do you think families love cruising so much? Disney's Aulani Resort is doing it in Hawaii. Twenty-first century families don't want to pay big bucks for kids' clubs that may not be that great to start with. They would like a break, though, to go to the spa, have a drink or dinner. Hotels and resorts should realize how much more parents and grandparents will spend if they entertain the kids gratis for a few hours.
Be more transparent. Families—moms in particular—who live on social media–are looking for more information to help them travel easier. I'm a fan of www.snowmamas.com from Park City Mountain Resort because it's honest. Traveling moms talk about their bad days as well as those I-can't believe-I'm -here moments, like what one mom wrote about hitting the snow for the first time with her daughter with special challenges. Encourage families to tell their stories—warts and all.
Here's to happy travels in 2013.