We relax when we travel knowing our Sidekick Solution duffel bag has everything we need for a roadside emergency.
Our Road Sidekick has the tools to get us back on the road without calling a tow truck: tire repair kit, heavy-duty, extra-long jumper cables, flashlight, hammer and a warning triangle.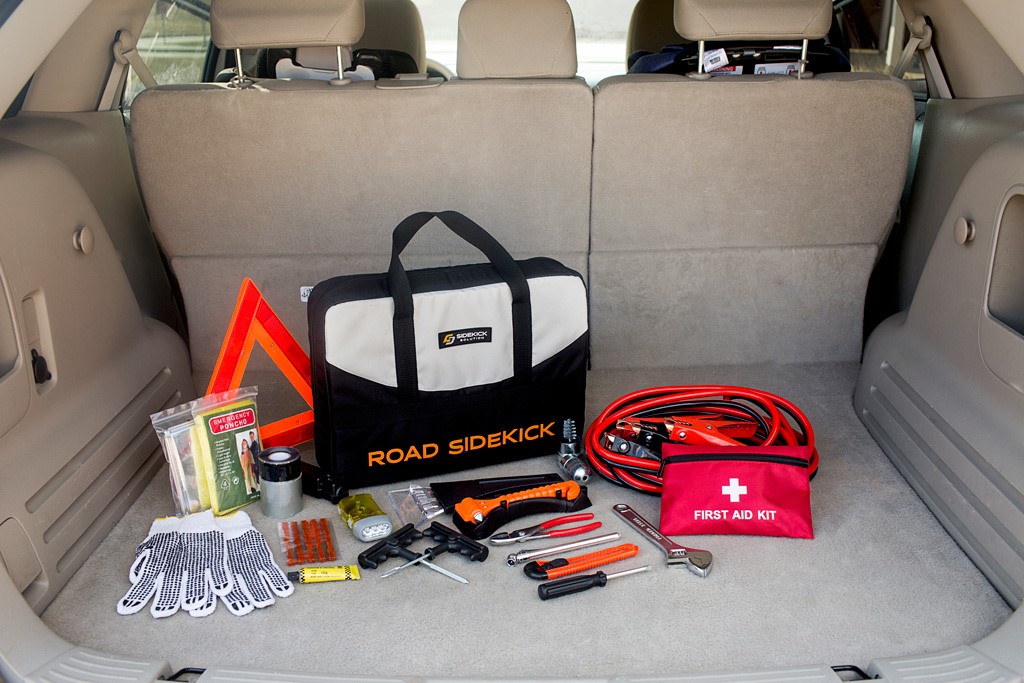 Just in case, it also includes a first aid kit with adhesive bandages, first aid tape, gauze pads, tourniquet elastic band, tweezers and scissors. Everything is best-in-class quality and is organized into a compact utility bag that fits snugly in the trunk or cargo area.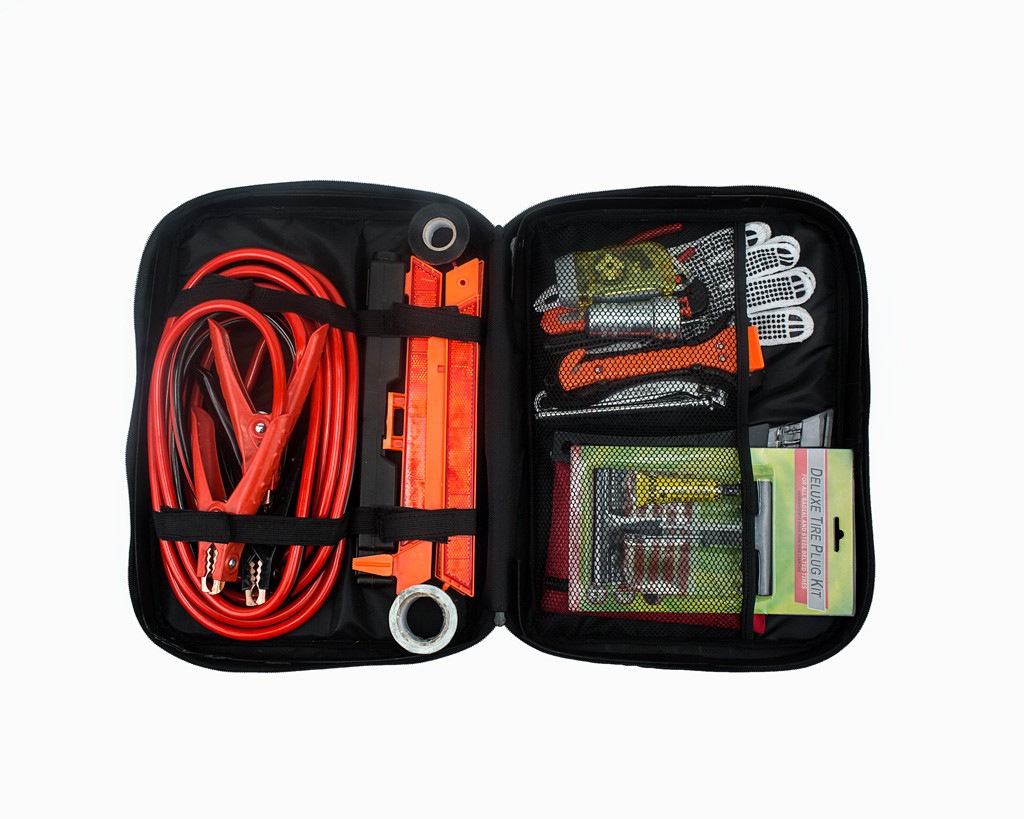 This roadside assistant kit is also a perfect gift for first-time drivers, graduation gifts, and college send-offs. With Sidekick Solution's Road Sidekick, we travel in style and with peace of mind. Sponsored by Sidekick Solution