By Eileen Ogintz
Tribune Content Agency
Got your vaccine card?
San Francisco, one of my favorite American cities, is ready to welcome you as long as you can flash your card at restaurants, bars, etc., and wear your mask. (That includes kids 12 and older; younger kids are exempt as we wait for the announcement — expected soon — that they are eligible for vaccines.
The thing about San Francisco is that you are still in an American city but with the cable cars, the hills, the historic Painted Lady houses, you'll feel you are somewhere decidedly different. You also should feel safe as San Francisco has one of the highest vaccination rates in the country.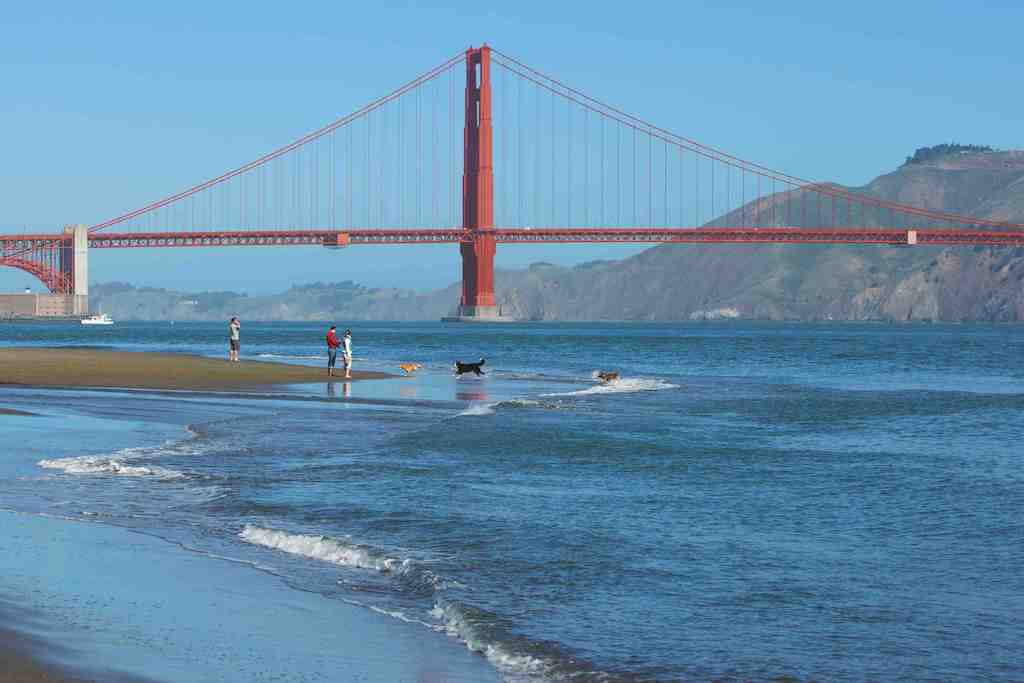 You also have the chance to spend plenty of time outdoors. How about a walk along the bay, or a bike ride across the Golden Gate Bridge? Did you know that both ends of the Bridge touch the huge Golden Gate National Recreation Area, one of the largest national parks in an urban area? There are plenty of places to hike or walk! Check out the sea lions lazing on the rocks at Pier 39 on San Francisco's Fisherman's Wharf!
Take a kite and a picnic to Golden Gate Park where you can also visit the San Francisco Botanical Garden (kids especially love the dwarf plants) or step inside a living rain forest at the California Academy of Sciences, home to an aquarium, planetarium, natural history museum and a four-story rain forest.
Take a walk or bike ride in the Presidio, the former military base that is now a 1,500-acre park and hub for outdoor activity. Stroll down the Embarcadero to the Ferry Building and chat up the local farmers at the Farmers Market on Tuesdays, Thursdays, and Saturdays. See why they say it is important to eat what is in season. Just a half-mile from there is perhaps the city's most unique museum, the Exploratorium with hundreds of exhibits where you can push buttons, turn cranks, and get a close-up view of the creatures that live in the water underneath the museum.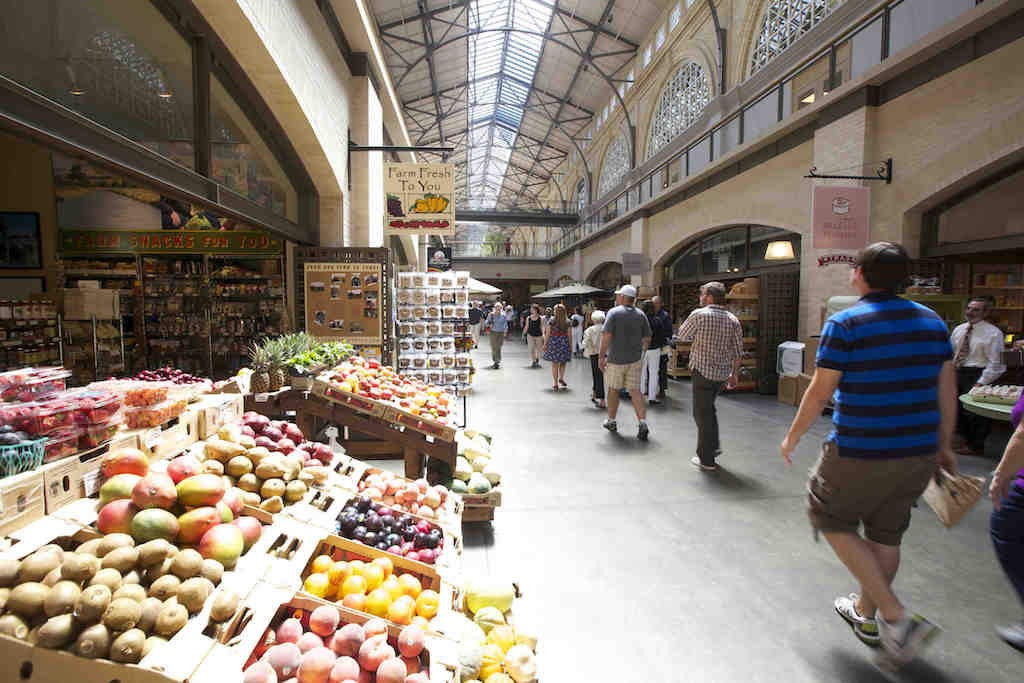 Fisherman's Wharf is tourist central, but it's also walking distance to many sites and attractions tourists want to see like The Golden Gate Bridge (stop in the Welcome Center to learn the story of the bridge), Pier 39, two-levels of restaurants (have chowder in a sourdough bowl), shops, and entertaining sea lions sunning themselves on the rocks, the Aquarium of the Bay, tours to Alcatraz Island, bike rentals, and the Hyde Street Pier, part of the San Francisco Maritime Historic Park.
The Historic Park is home to a fleet of historic landmark vessels. Bring your masks! Walk the decks of historic ships, including the 1886 square-rigger Balclutha (go on a Junior Ranger Quest) that carried goods around Cape Horn to America. There's also the 1895 schooner, C.A. Thayer, an 1890 steam ferryboat, Eureka, and an 1891 scow schooner, Alma.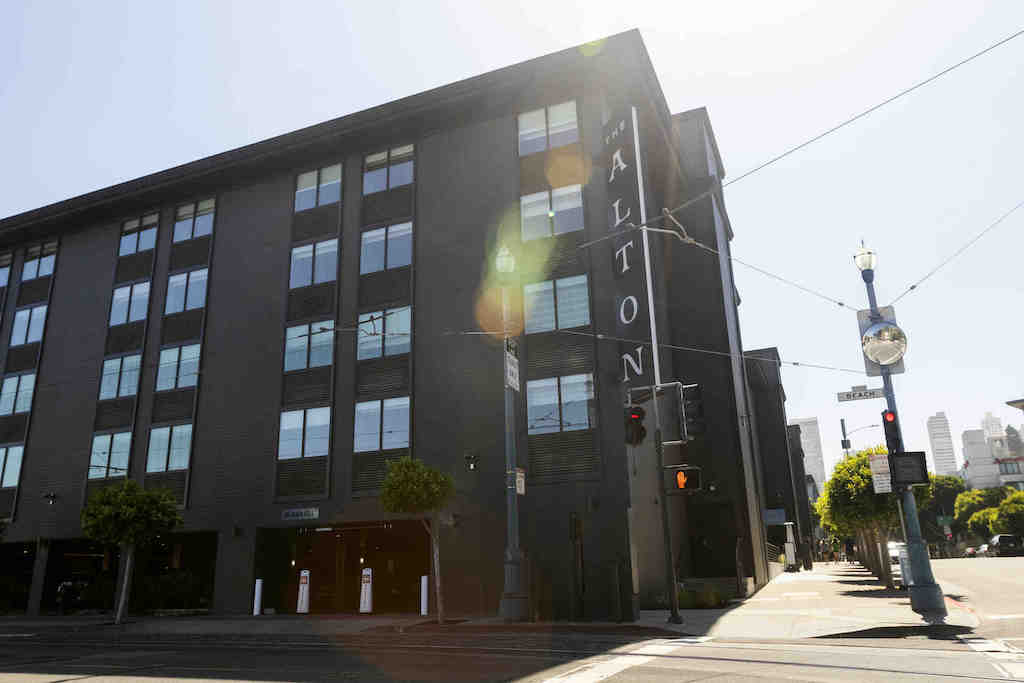 We checked in to the new Kimpton Alton Fisherman's Wharf (open just since May). The hotel is named for the late psychedelic artist Alton Kelly, famous for his classic rock posters. Though the hotel has a retro-chic vibe (it is in a '70s building) it has everything a 21st-century guest, including those with young kids, needs — a coffee bar with kombucha and cold brew on tap, pastries baked in-house to a 24-hour fitness center, in-room yoga masks and complimentary bikes and scooters for kids. Did I mention the hotel is dog friendly, that there's a lending library and an in-room Victoria record player with a lending library of records, as well as retro-board games?
We walk to the Golden Gate Bridge along San Francisco Bay with locals and tourists picnicking on the grass, kids building sandcastles and dogs splashing in the water. It was great to see so many people out and about enjoying themselves. My daughter, a San Francisco teacher, noted that locals now find their way to the bay every weekend.
By the time we got back to the Alton, we'd strolled more than five miles along the coastline and were excited for dinner – Filipino cuisine with a California twist at the family-owned ABACA in the hotel, which attracts locals who come for acclaimed chef Francis Ang's dishes. Ang, who spent his childhood in Manila, runs the restaurant with his wife Dian — it started pre-pandemic as a spectacularly successful pop-up.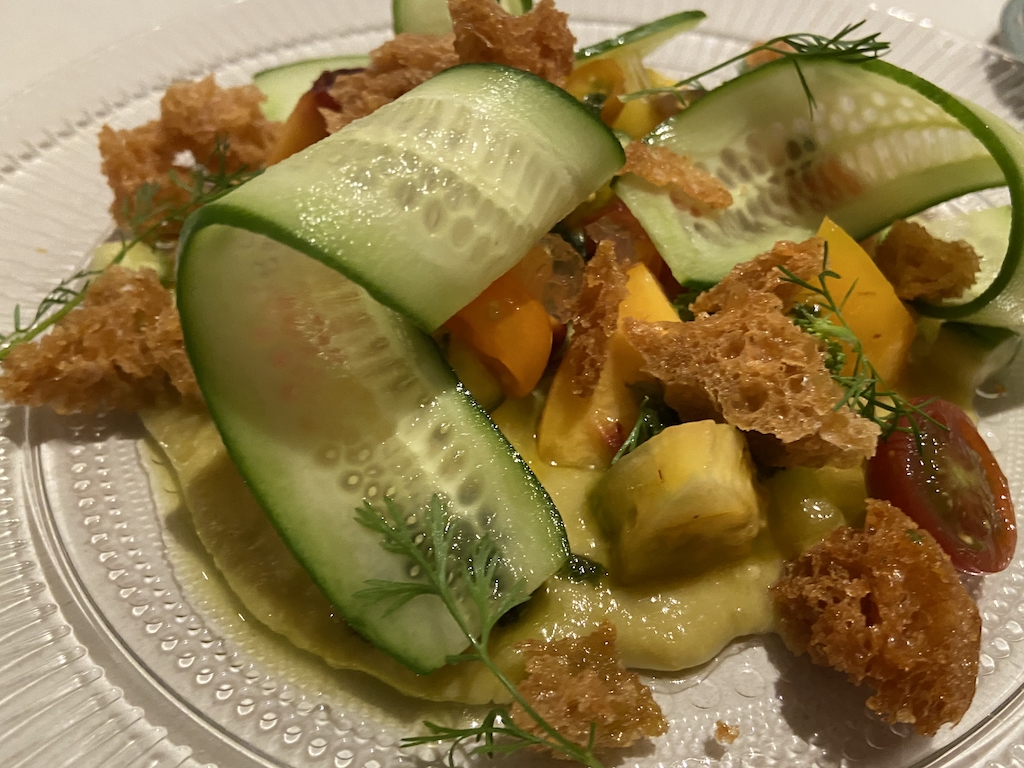 On a Saturday night, there wasn't an empty seat. We sat at the bar where we watched the bartenders mix unique cocktails and mocktails and dig into dishes designed to be shared – the barbecue sticks, squash fritters; pork steamed bun; squid relleno; butternut squash dumplings, fried rice, handmade noodles …. yum.
After a few days in Wine Country (more about that in an upcoming column), we ended our West Coast trip at the historic Fairmont San Francisco on Nob Hill that was set to open in 1906 when the earthquake and subsequent fires devastated the city. Incredibly, the Fairmont, though damaged, stood and opened exactly a year later, testament to San Francisco's resilience. Since then, the hotel has hosted celebrities, presidents, and families from around the world.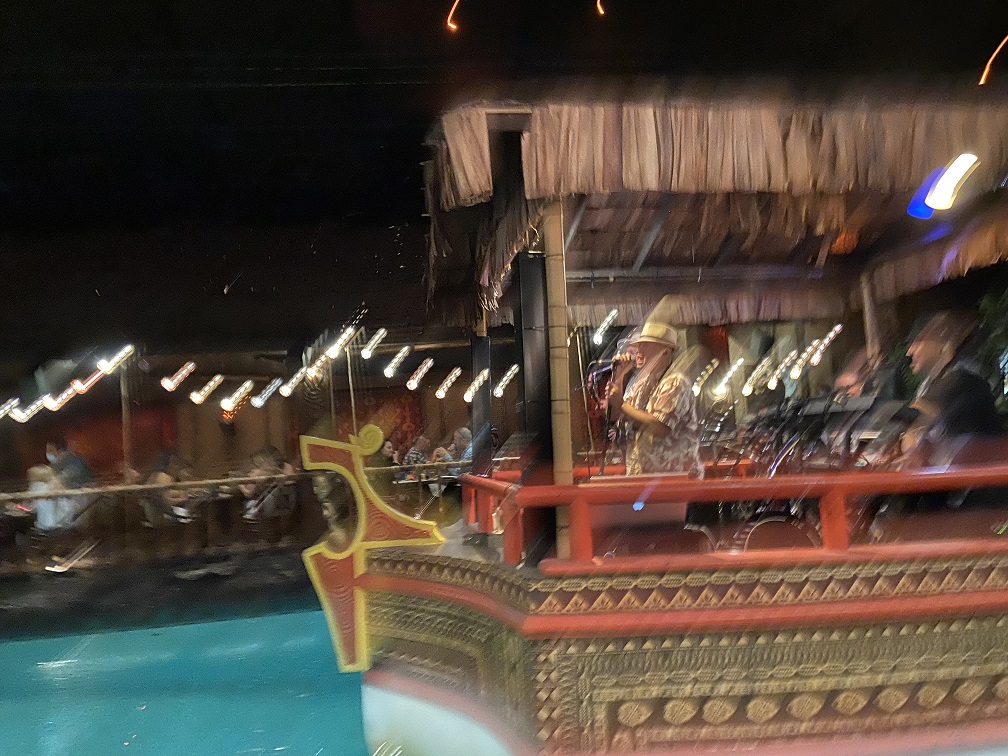 Just don't jump in the water at the Tonga Room downstairs (there's a $500 fine) where a band on a floating thatched-roof barge entertains guests, as it has since 1945. The Tonga Room is now being heralded as one of the nation's hippest bars with Tiki cocktails, mocktails and "poly-fusion" cuisine inspired by the South Sea islands but featuring fresh ingredients (Think Ahi Tuna Poke Tostada, stir-fry, and a Pupu Platter, featuring everything from spring rolls to edamame to house-made spam.
Those around us are celebrating — birthdays, anniversaries, and like us, just the chance to go out on a Friday night. We clink glasses and smile.
©2021 Eileen Ogintz. Distributed by Tribune Content Agency, LLC.