By Eileen Ogintz
RHODES (Day 8) — I can't move, there are so many people in front and behind me.
But I'm not in a NYC subway during rush hour; I'm on the island of Rhodes in Greece at the famous and ancient town of Lindos with its Acropolis that dates back to BC on top of the hill and the gleaming white houses coming down the hill. It is a picturesque site, one of the most visited in Greece with tiny alleys where you'll find Tavernas, and shops selling everything from handcrafted jewelry to inexpensive souvenirs—tee shirts, bags, pottery and more.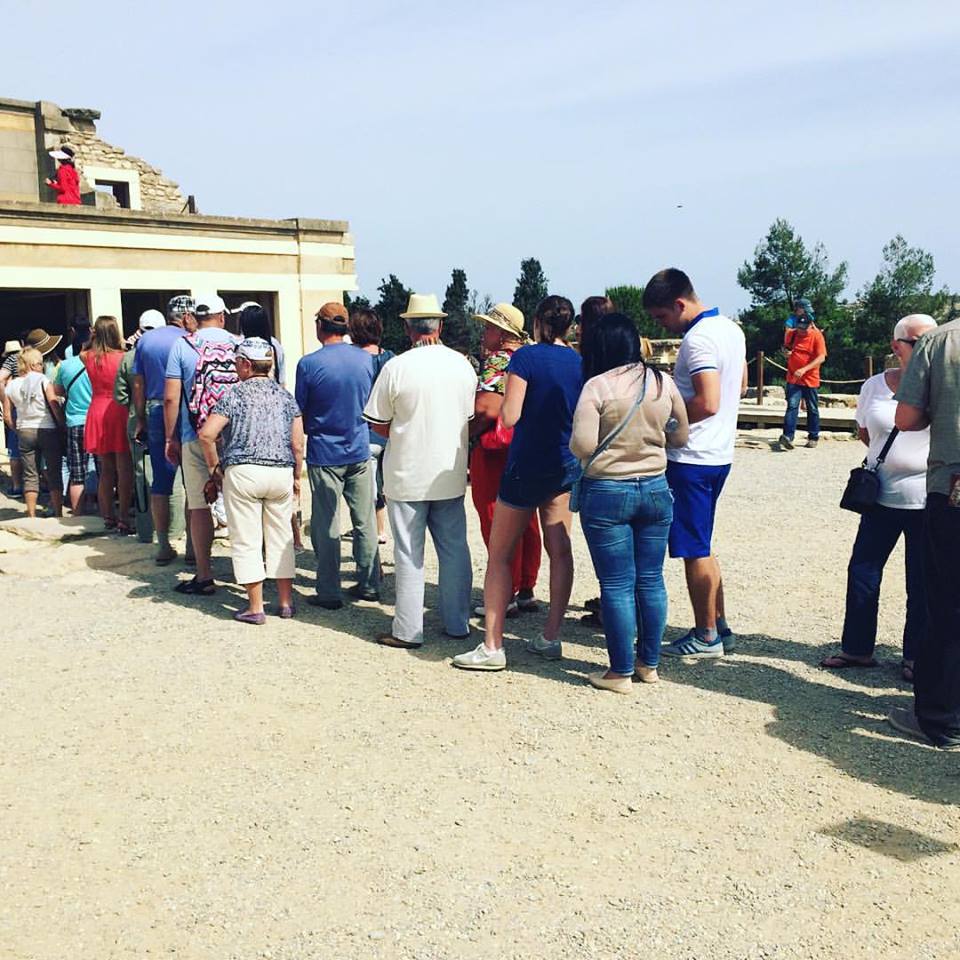 The problem: It seems as if all 4,000 passengers on the Carnival Vista, docked here, this morning are visiting Lindos, which means we're jammed tight as we try to maneuver up and down the ancient narrow alleyways. Even worse, we have less than an hour to get back to our bus.
"I haven't enjoyed any of these excursions," one young mom, confided. "I would rather have gone out and explored on my own." But she was cruising for the first time with her parents and young daughter and her parents were worried about opting out of the organized shore excursions—especially as at each port it seems like at least one or two people get left behind.
I think that's probably their own fault. I've ventured off cruise ships all over the world, sometimes with private guides, sometimes on my own, and have never had a problem getting back in time. You need to be mindful of your ship's scheduled departure and plan accordingly. Companies like ToursbyLocals.com, or www.context.com and www.cantbemissed.com, among others, offer to guide cruise passengers. Other savvy passengers simply get off the ship and opt for one of the many tours being offered locally. Veteran Cruiser Randy Rose, from Naples FL said he often finds tours recommended by other cruisers on the website www.cruisecruitic.com
That's where he found Norman Freedman (AKA Storm'n Norm) and Diane Hoffman (Diamond Di) who together are TheCruiseDuo.com. They organize small shore excursions that typically cost less than the ship excursion. Freedman, a larger than life personality and retired Australian attorney in his 60s, is on board the Vista, mostly scouting for a trip he's organized for a large group n the fall. He reiterates that he isn't competing with the ship's shore excursions, but offering something different—for example: making pizza and visiting an Olive Oil grove in Naples and Livorno, Italy; a walking tour in Florence; lunch and wine tasting in Chianti and a photo opportunity in Pisa before returning to the ship.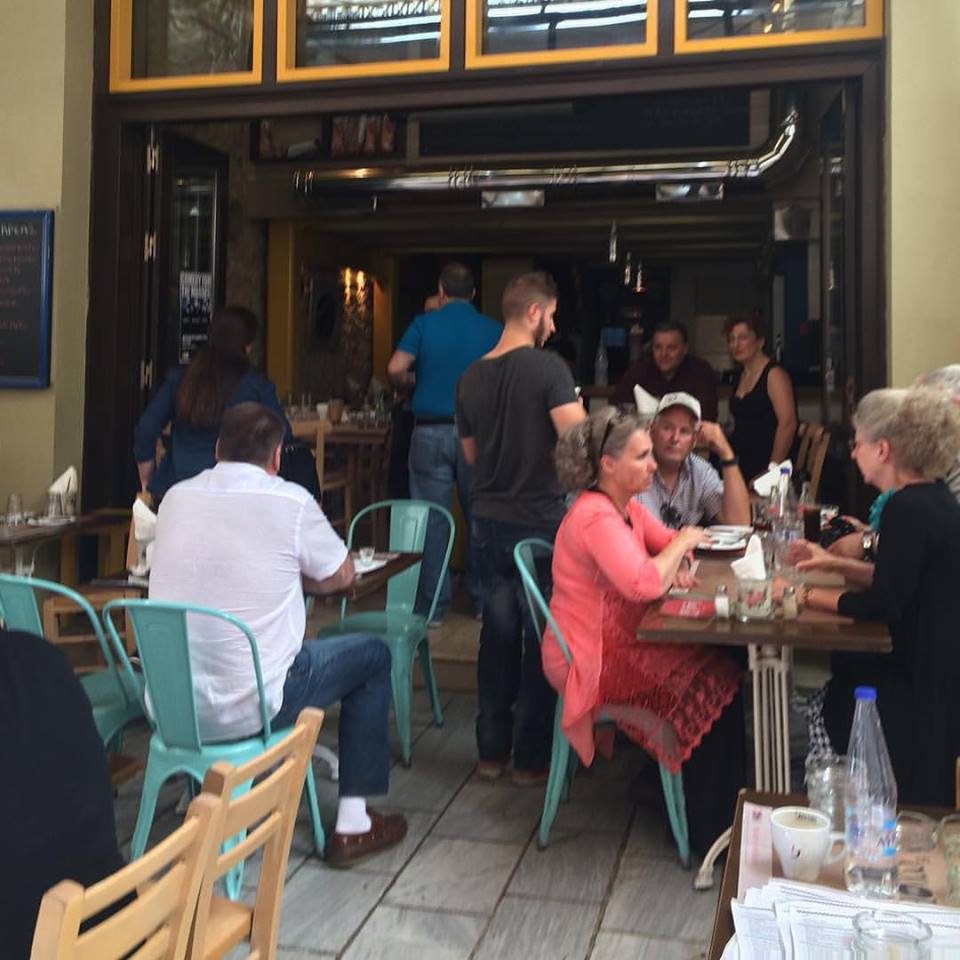 "I never laughed so much," said Cindy Wright, who with her husband Phil thoroughly enjoyed their time in Naples as opposed to those who were stuck in the huge cruise line excursion crowd wherever they went. "Like cattle," said Randy Rose, who chose a sailboat tour in Crete rather than being stuck in the crowds at the famous ancient Palace of Knossos. "Like anything," he said, "You have to do your research in advance."
Even though Lisa Red and her two grown (24) and nearly grown (17) daughters are in Europe for the first time, they opted to organize tours on their own using companies like Italytours.eu, for example in Italy. "A minivan with eight people is a lot better than being stuck with a busload of 50 people," she explained. In Rhodes, she booked a private car for half a day that cost less than the cruise excursions "and would take us where we want to go and we didn't have to wait for a lot of people."
Freedman and Hoffman, who have cruised more than 75 times with Carnival, set up a Facebook page for each cruise he plans. Guests sign on for his tours before the cruise begins and pay either in cash or via PayPal on board. He typically doesn't sell tours on board.
First time cruisers, he observes, think they have no option and the ship's shore excursions and the cruise line does little to dissuade them. "It can be daunting to just get off the ship," Freedman acknowledges. One advantage of going with the cruise tour: If you are delayed on a cruise-sanctioned tour, the ship will wait for you. Otherwise, you are on your own.
But once you realize you can get back to the ship on time—and have a far better, more immersive experience–there's no going back.
"Everything is amazing!" said Molly Red, 24. Her mom just smiled.