By Eileen Ogintz
Tribune Content Agency
Maybe you're visiting the grandparents for spring break; maybe the cousins are visiting you or maybe it's raining, or you've all had too much sun.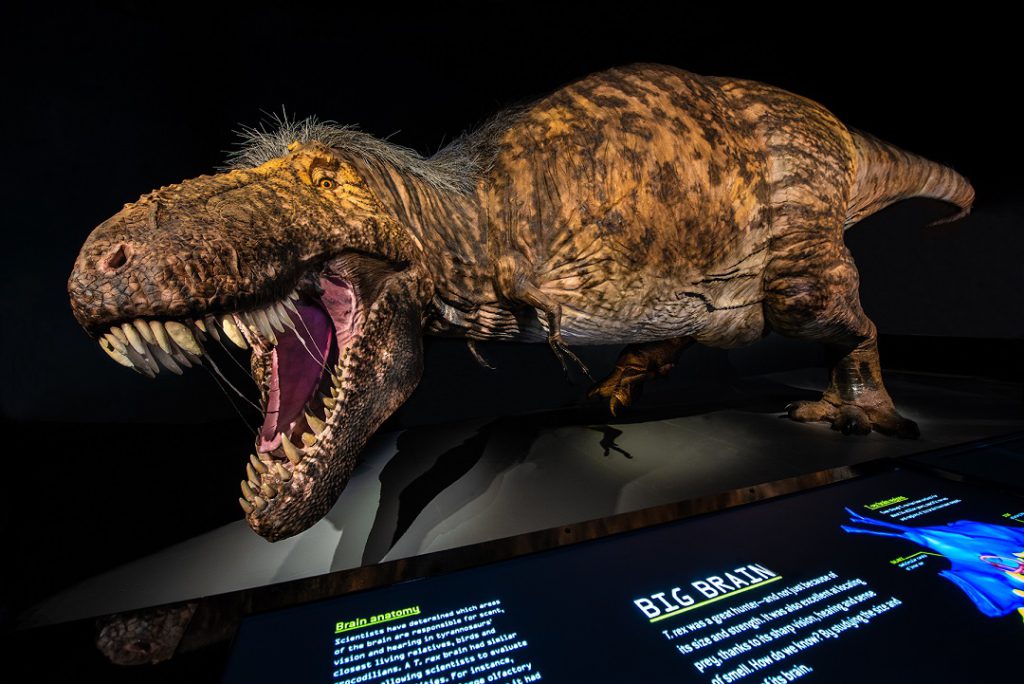 Whichever applies, there's no better time to take an afternoon to visit a museum, including some you never knew existed. For example, in The Big Apple, there's now the AKC Museum of the Dog, an entire art museum dedicated to canines with paintings, sculptures and figures from prominent artists. If you are searching for a pooch to join your household, the "Find Your Match" kiosk will let you take your photo and then pull up the AKC-registered dog breed that is most like you. There's also a "Meet the Breeds" touchscreen where you can explore different breeds.
In San Francisco, you can explore the city's history through its famous sourdough bread at Boudin's San Francisco History Museum & Bakery Tour where you can also see the bakers at work and perhaps snack on an animal-shaped loaf.
There are many museums and new exhibits to choose from all around the country in cities large and small. Follow the kids' passions. In Kansas City, for example, sports lovers can explore the Negro Leagues Baseball Museum and learn about the history of African-American baseball. There's also the College Basketball Experience, an entertainment facility at the Sprint Center (can you "Beat the Clock to make a game-winning shot or call the highlights as would an ESPN correspondent?)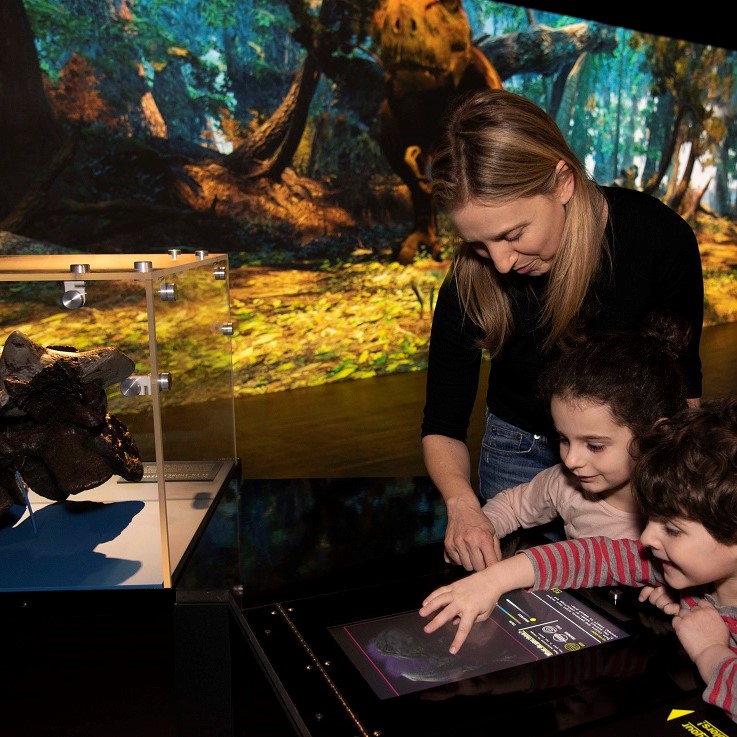 Before visiting, encourage the kids to take a virtual tour. Some museums, like the Smithsonian, have dedicated sites for kids. Many have designated family workshops, especially during school breaks. The Metropolitan Museum of Art in New York City has a designated Family Guide, while the Denver Museum of Art has hands-on "Gallery Games" related to their exhibits.
What do kids most want to see? If they're of different ages and interests, be prepared to split up at a large museum. Perhaps they can download an app to guide them through an exhibit. Maybe there is a family audio guide. If you want to see a popular new exhibit or a museum like The National Museum of African American History and Culture where you will need timed-entry passes for peak times (March to August), make sure to get tickets in advance. You don't want to get there and be disappointed.
Make sure the kids are well rested and have eaten before heading to a big museum. And don't try to see it all at once. Leave when everyone has had enough.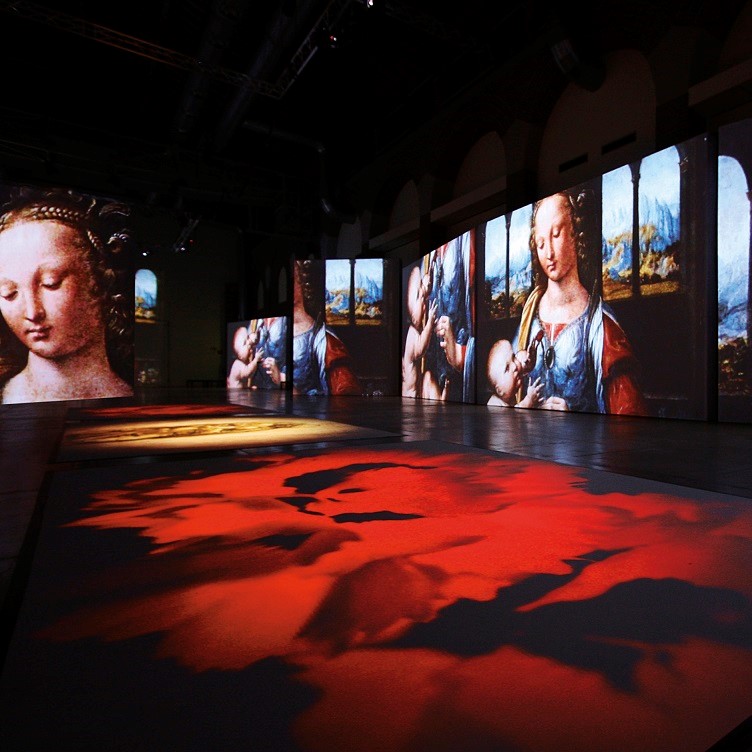 Don't be afraid to let the kids lead the way, either. They are bound to open your eyes to something new and different. Have you ever imagined stepping inside a painting?
Take your young musicians to the Musical Instrument Museum in Phoenix that offers more than 6,800 instruments from 200 countries and territories around the world. I love that technology allows you to hear the instruments and observe them being played in their original contexts. You can also play instruments from around the world in the Experience Gallery.
Your young inventors can't help but be inspired at the Leonardo da Vinci: 500 Years of Genius (until Aug. 25) at the Denver Museum of Nature & Science where more than 70 of his inventions — everything from scuba gear, a parachute and tank to a submarine — have been painstakingly recreated using da Vinci's famous codices — 6,000 pages of notes and sketches.
All dinosaur lovers will want to head straight to the American Museum of Natural History where T. Rex: The Ultimate Predator has just opened (through Aug. 9). Explore the latest research and discoveries about the genus of dinosaurs known as tyrannosaurs, with an emphasis on the most famous and impressive member of the family — T. rex. There are life-sized reconstructions, real fossils, large-scale video projections, hands-on interactives and a virtual reality experience that will even help visitors assemble a T. rex skeleton.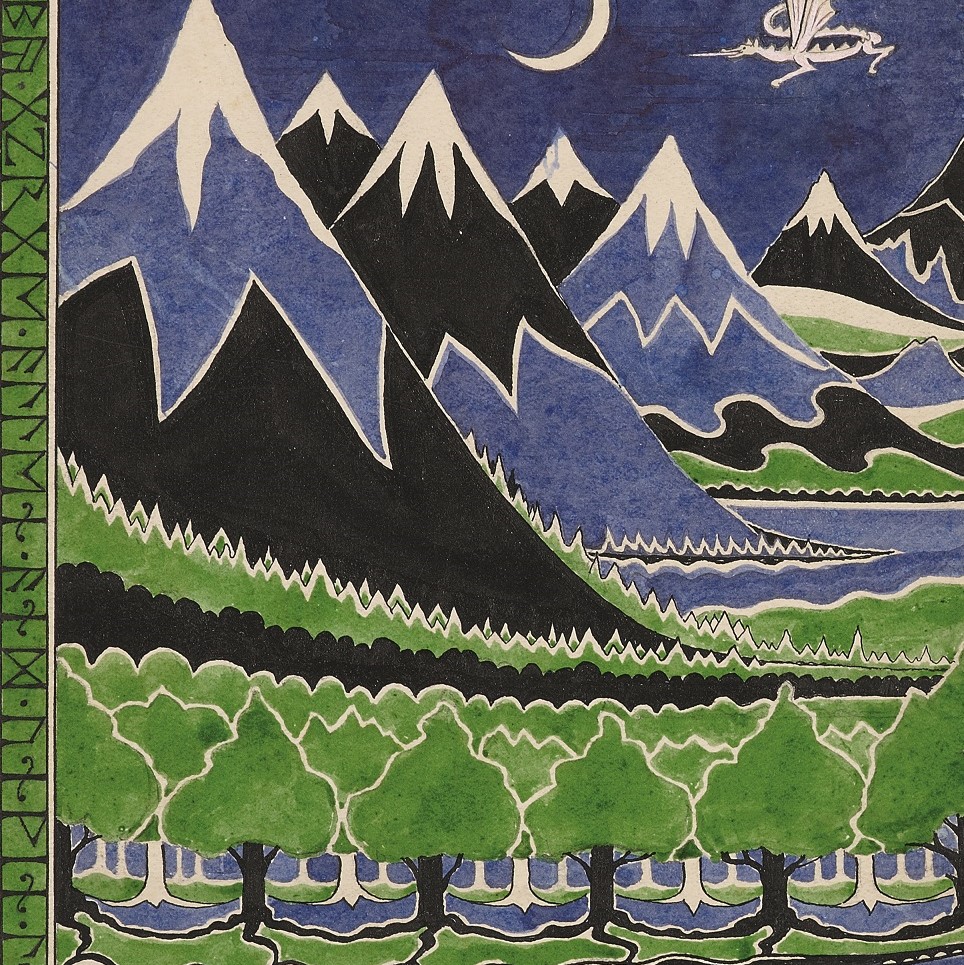 Got J.R.R Tolkien fans in your family? 'Tolkien: Maker of Middle-earth' (through May 12) at The Morgan Library & Museum in New York City is the most extensive public displace of original material that explores and celebrates J.R.R. Tolkien's legacy and his tales of hobbits and elves. See original illustrations, maps, draft manuscripts and designs related to "The Hobbit," "The Lord of the Rings" and "The Silmarillion."
There are options in every city for young artists. But "Soul of a Nation: Art in the Age of Black Power 1963-1983" at the Broad in Los Angeles (opens March 23 and runs through Sept.1) not only highlights more than 60 black artists, showcasing their contributions, but explores how current events — from the civil rights movement to Black Power influenced their work.
March is Women's History Month and the Dallas Museum of Art is among the museums showcasing women artists with its new exhibit Women Artists in Europe from the Monarchy to Modernism (the free exhibit runs through June 9).
You'll spark plenty of conversations about why a mom's work is never done at the new, All Work and No Pay: A History of Women's Invisible Labor (through February 2020) at the National Museum of American History in Washington, D.C., as it explores the history of women's work in the home and the value and implications of unwaged labor.
Also guaranteed to be thought-provoking for older kids and teens in Washington is the new groundbreaking "Rise Up Stonewall and the LGBTQ Rights Movement at the Newseum. The exhibit explores the modern gay rights movement and marks the 50th anniversary of the June 1969 raid of the Stonewall Inn in New York City, which proved to be the catalyst to the movement.
But remember leave when the kids — and you — have had enough. You can always return another time.
And there will always be another new exhibit.
(For more Taking the Kids, visit ttk-old.o2dev.net and also follow "taking the kids" on www.twitter.com, Facebook and Instagram where Eileen Ogintz welcomes your questions and comments.)
© 2019 EILEEN OGINTZ
DISTRIBUTED BY TRIBUNE CONTENT AGENCY, LLC.