By Eileen Ogintz
Tribune Content Agency
Three little kids, two parents, and mounds and pounds of gear. Looking back, I don't know how we managed all of those ski trips. Invariably, we didn't make it to ski school without losing something on the way — a mitten, goggles, lip balm…
And that was before the days when most kids' ski schools had an on-site shop for just those inevitable happenings. Once, we didn't discover we'd left my youngest daughter's ski parka at home in Connecticut until we arrived in Colorado. (It was unseasonably warm when we left and luckily, there was a big outlet mall on the way to the slopes.)
So why did we do it? Corny as it sounds, we could count on great family time, especially in the years before the kids out-skied us. Often, there was extended family with us, adding to the fun — and sometimes the stress of traveling with kids.
I won't lie. Ski trips can be exhausting and stressful, especially for moms. All the more reason for moms to make time for themselves. Take a ski lesson or go on a guided snowshoe hike. Arrange a spa day. Remember, it's your vacation too!
During the pandemic, many turned to snow sports because they could be outdoors. Winter continues to be a great time to get outdoors with the kids. And you can do so affordably.
Many believe that smaller resorts — those in the Midwest and Pennsylvania, for example — will continue to attract many families who prefer to stay closer to home. Smaller resorts in the West are also popular.
Best to plan ahead and pick the right ski area for your family's needs – consult Taking The Kids' Annual Fun In The Snow Guide to start. Here are some examples from our guide: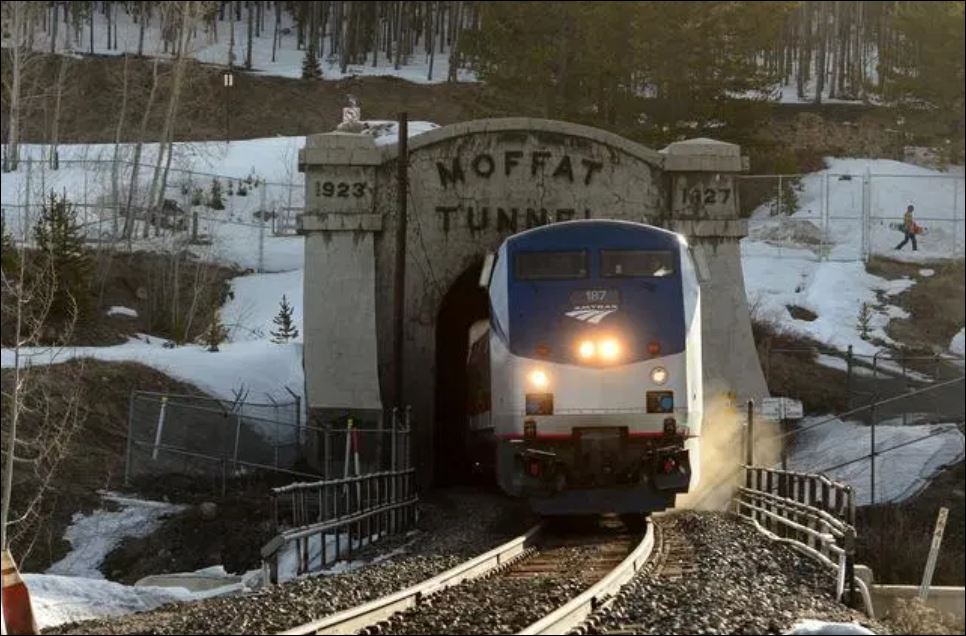 – The "Colorado Gems" are 11 smaller snow resorts that are less expensive and less crowded than the big resorts and, for younger families, easier to navigate. They include Ski Cooper (Eileen Ogintz wrote this about visit); Echo Mountain, Denver's closest ski area less than an hour away; Eldora Mountain Resort where Boulderites traditionally learn to ski; Granby Ranch; Hesperus, 11 miles west of Durango; Monarch Mountain, near Salida; Kendall Mountain Ski Area, within walking distance from historic downtown Silverton; Loveland; Monarch; Powderhorn in the heart of the Grand Mesa; Sunlight in Glenwood Springs where you can enjoy the world's biggest hot springs pool.
For just $42, the GEMS Card provides your choice of either two 2-for-1 lift tickets or discounted lift tickets. It can be used twice at each ski area for 22 total uses and pays for itself after one use.
Especially if you are a family of beginners or have young children, you may find it more economical — and less stressful – to opt for a smaller ski resort your first time out. You could drive rather than fly, pay less for lodging and lift tickets, and ski school classes are likely to be smaller.
The GEMS Card provides your choice of either two 2-for-1 lift tickets or two 30 percent off lift tickets. It can be used twice at each ski area for 22 total uses and pays for itself after one use.
Many states, including Colorado, Utah, Idaho and Michigan, Vermont, New Hampshire and New York have kids' ski free deals for certain grades, often starting for third-graders. An app called WinterKids offers deals in Maine and New Hampshire. You don't typically have to be a state resident. However, each program is slightly different, some may have small administrative fees and typically you need to apply in advance. Besides free lift tickets — a significant savings that can add up to hundreds of dollars – there may also be discounts on rental gear, outerwear and more.
You can also check out resorts that offer free lift tickets for kids, including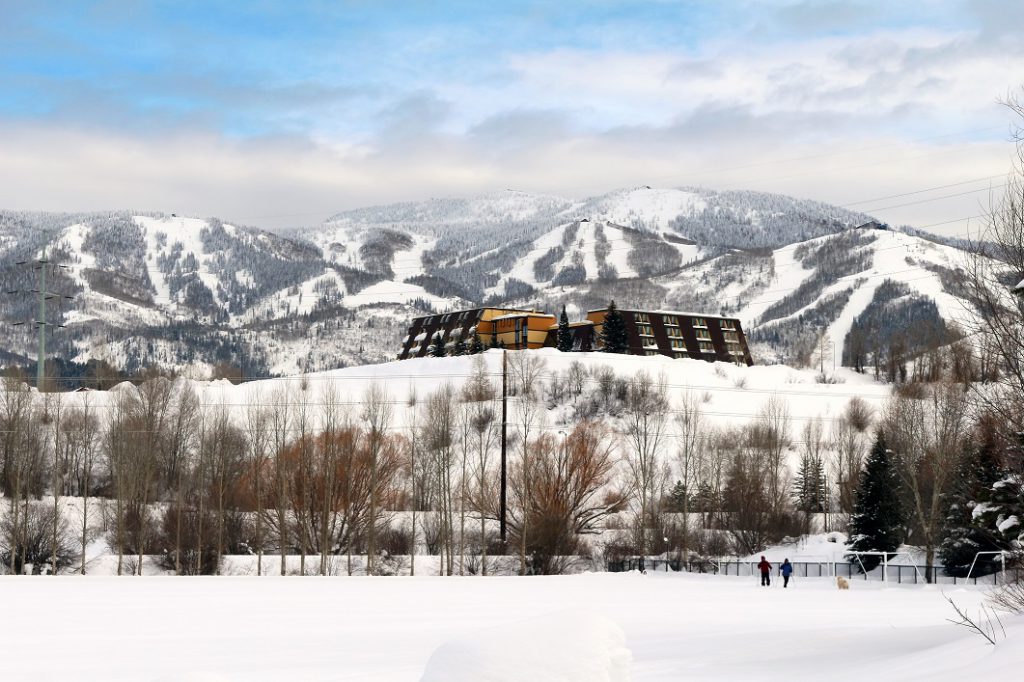 Steamboat in Colorado (one child per adult skiing for five days), Keystone (when families book two or more nights lodging) and Aspen Snowmass, which offers free lift tickets for kids ages 7 to 12 when they stay in approved accommodations and add a kid's equipment rental. There is a similar Family Value Package at Deer Valley in Utah. In Oregon, kids 12 and under can ski free the same number of days as their paying parents at Mt. Bachelor, while two kids 10 and under can ski free at Brighton Resort in Utah when skiing with a passholder or an adult purchasing a lift ticket.
For an all-inclusive experience, consider Club Med Quebec Charlevoix where lifts, lessons, lodging, food and child care are all included. And with the dollar so strong against the euro, families with experienced skiers and riders seeking a different more cultural mountain experience (lunches at mountain huts, dinners and breakfasts at quaint hotels where you are staying), might consider an overseas trip to the slopes. (Ski.com can arrange packages worldwide.)

Besides lift tickets, you typically can save if you book lodging, rentals, lifts and flights together. Consider if you want to be on the mountain (certainly easier with younger kids, though it can be more expensive) or in town (is there a free bus? How far to the mountain?)
Are you a family that likes to cook? In many ski towns you can get groceries delivered, as well as all varieties of takeout. (Remember, even if you plan to go out to dinner, the kids — and you — may be too pooped at the end of a long ski day.)
Then comes the trip when your teens not only leave you in their dust but aren't nearly as tired as you are. Thank goodness for free shuttles!
Hope you have some fun in the snow this winter!
(For more Taking the Kids, visit www.takingthekids.com and also follow TakingTheKids on Twitter, Facebook and Instagram where Eileen Ogintz welcomes your questions and comments. The Kid's Guide to Philadelphia and The Kid's Guide to Camping are the latest in a series of 14 books for kid travelers published by Eileen.)
©2022 Eileen Ogintz. Distributed by Tribune Content Agency, LLC.