By Eileen Ogintz
Tribune Content Agency
No Way!
No way will I go on a cruise. No way do I want to be stuck on a ship with 3,000 strangers, waiting in long lines…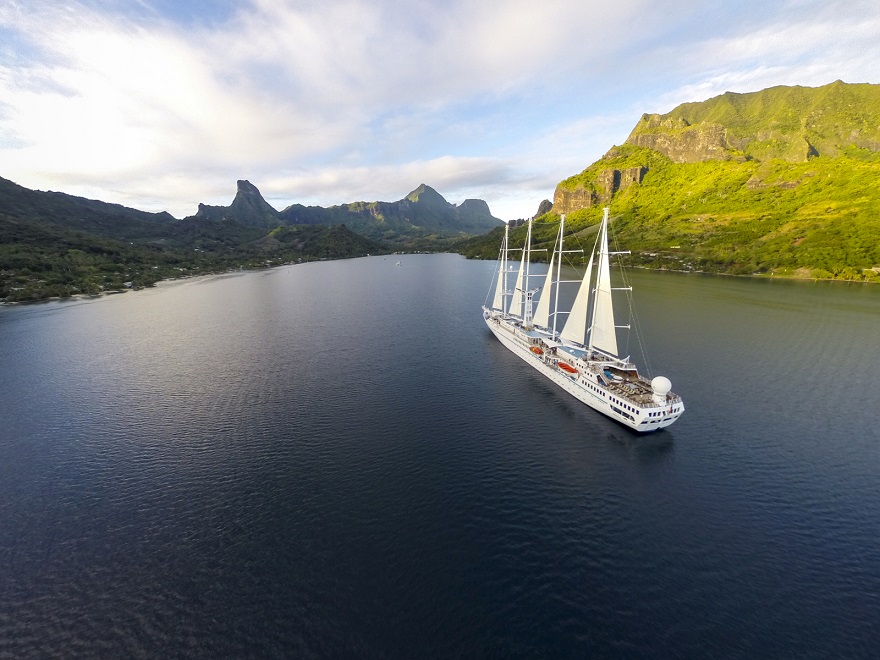 I've heard every complaint — including from my own relatives — when I've suggested a cruise as a great bet for a multigenerational gathering. They couldn't be more wrong, especially these days when there are ships to suit every budget and travel style, from adventure-minded families chartering a small ship from a company like AdventureSmith Explorations that accommodates as few as a dozen guests, to a river cruise in Europe to a megaship in the Caribbean offering all the bells and whistles. I love the new Ocean Medallion, the new wearable technology debuting next month on the Regal Princess. It enables guests to do everything from unlocking their stateroom to locating their kids to having food and drink delivered.
Cruises also offer the chance for families to go in different directions during the day (supervised activities for preschoolers, grade-schoolers and teens have never been better!) and then gather for dinner. Ports, whether in the Caribbean, Mediterranean, Alaska or elsewhere give you the chance to "sample" a destination and decide where you might like to return. And then there's the comfort factor — parents tell me they are willing to allow tweens and teens more freedom than they would in any other vacation venue. And for the kids, there is the comfort factor of returning to a place where everyone will speak English, where they've made new friends and where they can get a burger or pizza at literally any hour of the day. And post-hurricane, cruise lines are adjusting their itineraries as need be.
Not only do luxury lines like Crystal Cruises have activities for kids on certain sailings, but children 11 and younger occupying the third berth may go free.
October is designated by the Cruise Industry Association as Plan a Cruise Month with special offers and expertise from travel agents who are designated as cruise experts. Some 25 million travelers are expected to take a cruise this year, many of them multigenerational families, and most opt to use travel agents to help navigate the choices and score the best prices. (You can find a travel agent who is a cruise expert in your area by visiting Cruise Lines International Association (CLIA).
October, by the way, is one of the best times of the year price-wise to book a cruise, according to CruiseCritic.com's senior editor Chris Gray Faust.
Here are some of the deals out there right now:
If you are traveling with adult or nearly adult kids, consider a far-flung destination like Tahiti aboard the Wind Spirit, Windstar's 148-passenger masted sailing yacht. Windstar offers a cruise plus airfare and hotel deal from Los Angeles International Airport starting at $3,999 per person. (Look for a lot of new itineraries in 2018 in Europe and Alaska/Canada)
If you are traveling with younger kids, Carnival Cruise Line, which carries more children than any other line, has organized activities for kids as young as 2, as well as Dr. Seuss at Sea and a WaterWorks water park. (It also offers a separate teen club.) Look for discounted rates and onboard credits for sailings up to December.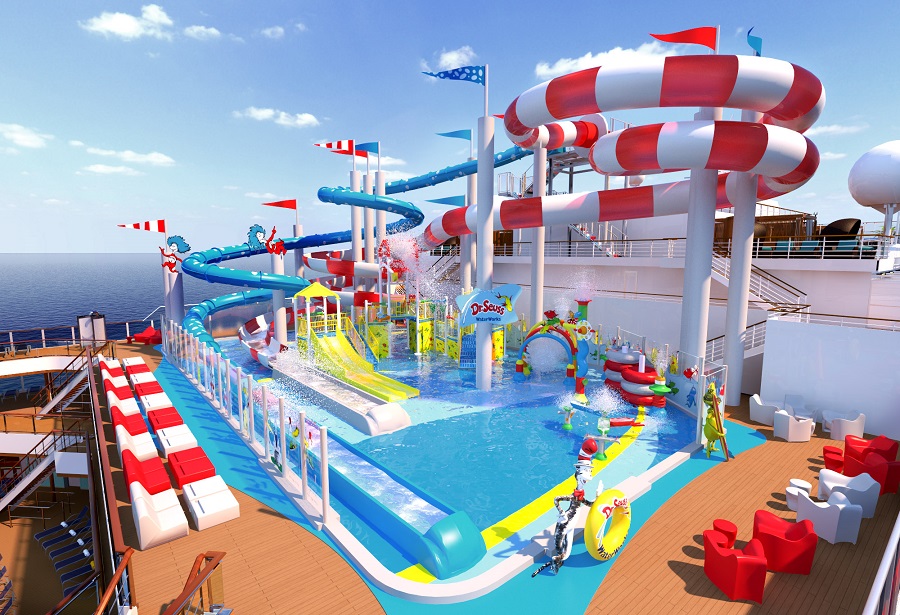 If you want to escape Thanksgiving chores, opt for Thanksgiving aboard the MSC Divina. Prices start at $609 per person for a Nov. 18 departure to Jamaica, Cayman Islands, Mexico and the Bahamas. (Kids can join in a cooking class and parade while teens can compete in a Thanksgiving scavenger hunt. If your schedule is more flexible, consider a sailing where kids 11 and under sail free (with two paying adults in the same cabin) and kids 12 to 17 get a significant discount.
If you want luxury, an all-inclusive experience and an opportunity to help hurricane relief efforts, Regent Seven Seas Cruises is donating $750 per suite booked now through Oct. 31, 2017 on eight select 2018 Caribbean voyages aboard the Seven Seas Explorer. Travelers making will save $750 per suite, even shore excursions are included.
If you are planning ahead, Princess Cruises is touting a "Three for Free" deal good from next summer till well into 2019 which offers a stateroom upgrade, tips (valued at $15.50 per person per day) and an onboard credit.
As long as you book by Oct. 31 Norwegian Cruise Line's popular Free at Sea deal allows you to choose two from five onboard amenity offers like free bar, free Wi-Fi or Norwegian's Friends and Family Sail Free offer that allows the third and fourth guests to sail for free on many 2017 and 2018 sail dates.
The most important thing is to get everyone on board with the idea from the get go. Choose a ship that has programming targeted toward the kids in your group (and if you are traveling with adult kids, look for a sailing that won't have a lot of kids or organized kids' programs.) Our Taking the Kids Family Cruise Guide can help you narrow your choices. Cruise Critic's deals round-up can steer you to more deals.
For first-time cruisers, the most important decision is to choose your destination, says Chris Gray Faust, as there are hundreds of options around the world. Next, he suggests, "compare the available options to your personal travel style. … Are you a traveler who likes a more intimate experience, heavily focused on the places you're visiting? Choose a smaller ship, or even a river ship — they carry a few hundred passengers (sometimes less), and have the ability to visit less-visited ports. If you'd rather be busy and consider the ship to be a destination itself, a larger ship — carrying a few thousand guests — is most likely up your alley."
Just as important, read the fine print. What's included in your fare? Often smaller ships, Faust noted, including river cruises, include more beverages, gratuities and shore excursions. On a large ship, the extras can add up, whether frothy drinks, specialty restaurants or shore excursions and tips.
And this is one time you want to get travel insurance, as you are paying upfront. The classic product from Allianz allows families to cover kids 17 and under for free when they are traveling with a parent or grandparent.
Bon voyage!
(For more Taking the Kids, visit ttk-old.o2dev.net and also follow "taking the kids" on www.twitter.com, where Eileen Ogintz welcomes your questions and comments.)
© 2017 EILEEN OGINTZ
DISTRIBUTED BY TRIBUNE CONTENT AGENCY, LLC.