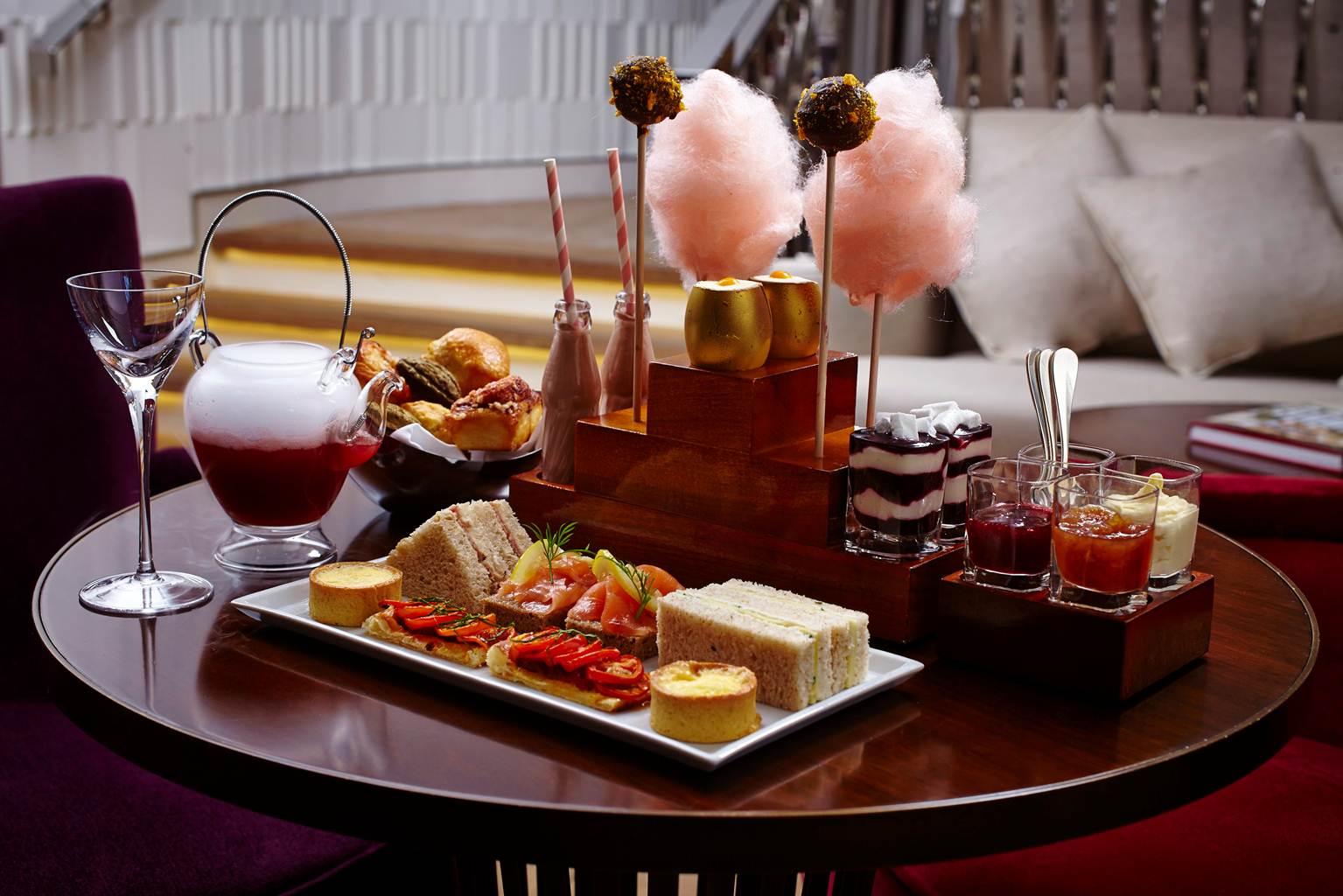 By Eileen Ogintz
Tea anyone?
In Britain these days, one young local explained, tea "is for a special occasion—like a birthday.  Maybe it's going to see your first West End Play—say Charlie and the Chocolate Factory.
One Aldwych, where we are staying in Covent Garden area of London, is the official hotel of the musical with a special Afternoon Tea inspired by Charlie and the Chocolate  Factory—think Golden Egg with Vanilla Cheesecake, Home-made Candy Floss, Lemon Crackle Pop, Chocolate Caramel Milk… as well as scones with jam and Devonshire clotted cream, plus roast beef and cured salmon sandwiches.
This 105 –room hotel was originally built in 1907 for The Morning Post Newspaper and is one of the most important Edwardian buildings in London. But inside it is a modern luxury hotel complete with a spa, swimming pool and a permanent contemporary art collection of 350 pieces.
Did I mention that kids stay free, with complimentary breakfast for everyone in the family—as long as you book a two bedroom suite?  You wouldn't think a hip hotel like this would welcome kids but there are kid sized bath robes, a milk shake at bed time, teddy bears and a British story books like Loathsome London from the popular Horrible Histories series.
I like that we are within walking distance of 15 theaters, Regent and Carnaby  Streets, museums, the London Eye and more.
Everyone likes feeling special on vacation.  Why not kids.  Besides, seeing all those historic site and museums is hard work!
A glass of chocolate milk, please.