By Eileen Ogintz
Tribune Content Agency
Lucky little orphans. Actually, they are big orphans — bear cubs. They were rescued after their moms were killed and now live happily at the Fortress of the Bear in Sitka, Alaska. It's a not-for-profit organization that protects and cares for rescued orphaned bear cubs who otherwise would be euthanized.
Sitka, the only Inside Passage community that fronts the Pacific in the shadow of Mount Edgecumbe, will welcome some 100,0000 cruise passengers this summer. Cruising Alaska continues to be a top item on bucket lists for many families and this summer Alaska is back in earnest with 41 ships and as many as 1.5 million cruisers expected.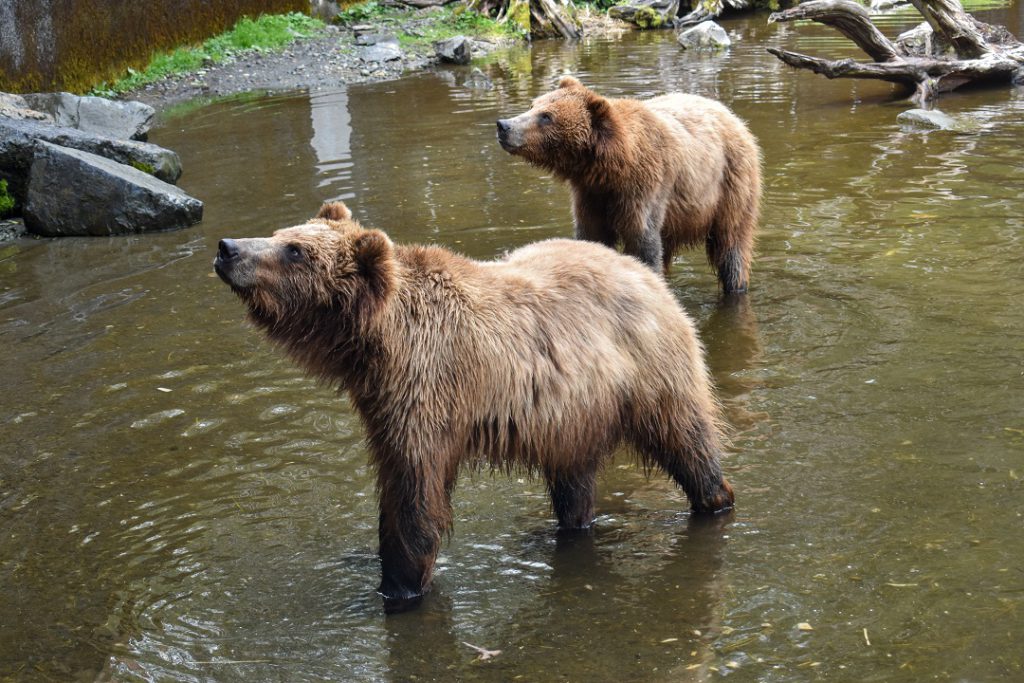 This picturesque town of 8,500 would also be guaranteed to please the growing number of families who opt to explore Alaska on their own, rather than on a cruise ship. It offers the unique combination of indigenous culture, outdoor adventure (whale watch, kayak, hike, fish or fly on a sea plane to explore the wilderness) and the chance to view bears and eagles, easily and inexpensively, thanks to the Fortress of the Bear and the Alaska Raptor Center, where eagles, including 17 bald eagles, owls, and more, are brought after being injured,
Sitka is especially known for its native Tlingit culture. (Their name means "People of the Tides", and Southeast Alaska is their ancestral home.) Some 17,000 Tlingit still live in Alaska, carrying on their traditions. There is a modern rendition of a traditional Tlingit clan house in downtown Sitka and the chance to experience native dancing and songs passed down from generation to generation.
You won't want to miss the 18 amazing totem poles at the Sitka National Historical Park, first brought here in 1906. Take the mile-long Totem Trail through the temperate rainforest.
The park is very significant because of the Battle of 1804, which the Tlingit, who had lived here for thousands of years, fought with Russians who had come to Alaska to hunt sea otters for their valuable pelts. The battle was the last major battle between Europeans and Alaska natives. Today, Sitka's population is close to 13 percent Alaska native.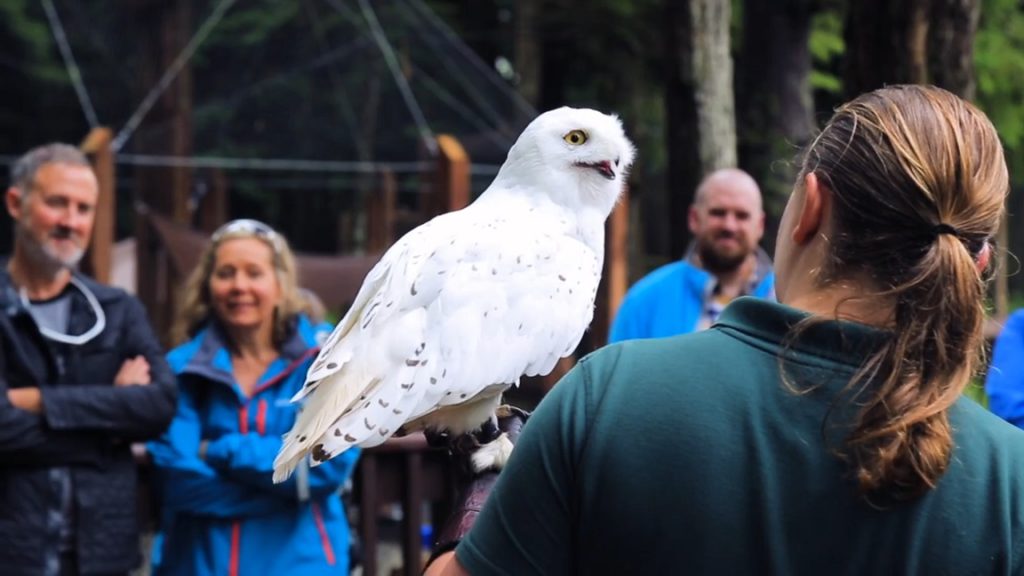 You may be able to watch Alaska native artists at work as kids become junior rangers. The on-site Sitka Cultural Center provides studios for world-renowned Tlingit, Haida, and Tsimshian artists. Watch Alaska Native artists create wood carvings, beading, textiles, and engraved metals at working studios, including carving totem poles. The restored Russian Bishop's House is a lasting reminder of Russian influence here (as is Saint Michael's Russian Orthodox Cathedral).
If you have time and like history, the Sheldon Jackson Museum has the state's largest collection of Alaska Native artifacts
Certainly, you can explore Sitka on shore excursions focused on everything from food (a wildlife quest followed by an Alaskan feast of snow crab and salmon on Holland America); adventure (wilderness sea kayaking on Princess Cruises), salmon fishing on Celebrity.
But you can easily navigate on your own, too. Local outfitters are attuned to the ships' comings and goings and will get you back in plenty of time. You likely will get a better deal too if you are traveling with extended family than booking four or six or eight shore excursions.
Sitka National Historic Park is just a 15-minute walk from the city docks along the Lincoln Street greenbelt. Be forewarned that if you stop at the Sitka Community Playground (accessible to all) the kids may not want to go any further. When was the last time they could experience different water sounds at a playground with the push of the button, ride a "dolphin" or climb to the top of a " lighthouse"?
Keep your phone or camera handy to snap the adorable sea otters floating in the water.
See the Sheldon Jackson Hatchery outside the Sitka Sound Science Center along your walk. See Southeast Alaska's unique marine ecosystem in action at the aquarium and hatchery. Feel spiky urchins and bumpy sea stars in the tidal pool touch tanks or step into the Salmon Bubble to see how fish view the oceans. The hatchery raises and produces millions of coho, pink and chum salmon each year, as well as trains many of Alaska's fisheries biologists and managers.
Did you know the Tongass National Forest is the world's largest intact temperate rainforest? Take a walk along the Indian River Trail past waterfalls, creeks, and rivers filled with salmon.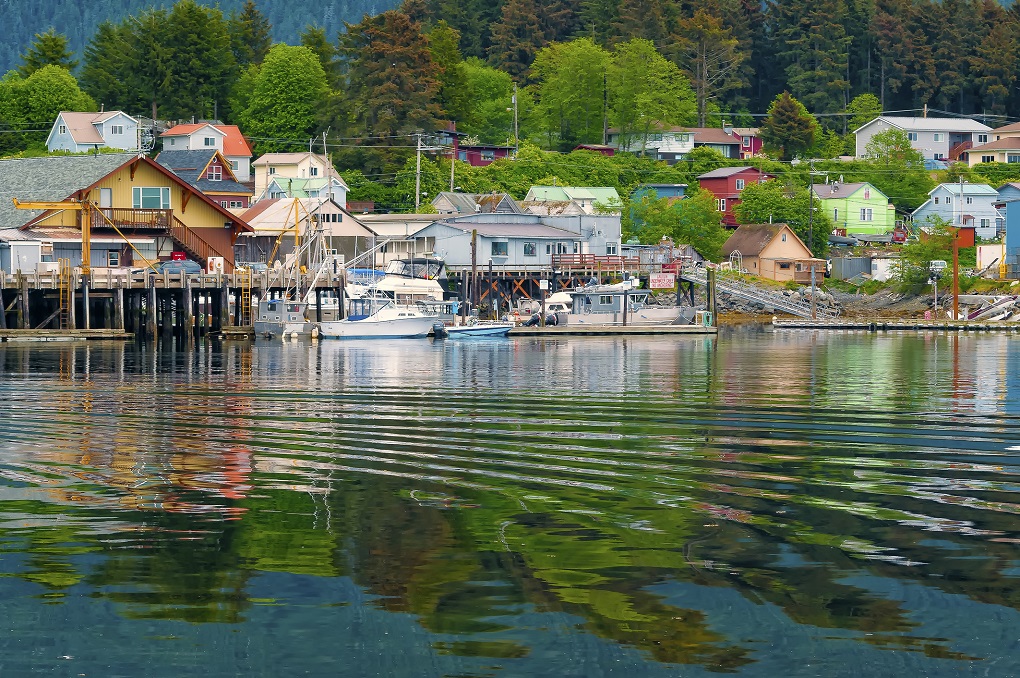 Summer is the best time for whale-watching as gray whales, orcas, and minke whales travel through the Sitka Sound Whale Park, about six miles from downtown, which offers the chance to see marine wildlife from land. There are even free viewing scopes.
Consider that if you are lucky enough to see a bald eagle in the wild in Alaska, you won't get nearly as close as you can here at the Alaska Raptor Center. Check out their feathers — bald eagles have about 7,000 waterproof feathers and a wingspan of up to eight feet, though they don't even weigh 12 pounds.
Some of the raptors can be rehabilitated (there is also the state's only avian hospital where surgery can be performed) and released into the wild. Others who no longer can survive in the wild start a new life as educators, teaching visitors. Talk to the veterinarians and educational specialists at the center.
At the Fortress, you can get within 25 feet of three populations of bears (just $15 for adults and $5 for kids seven and older) rather than taking an expensive flight to a remote bear habitat. Ultimately, the Fortress hopes some of the rescued and rehabbed bears can return to the wild, although Alaska currently prohibits that.
Meanwhile, it's clear the bears are loving life in what is an old pulp factory. See Toby, the female brown bear, put her paws together. That means she wants more food. Check out the white heart-shaped patch of fir on Bandit's chest.
Definitely make time for ice cream — locals flock to the old-fashioned soda fountain at the family-owned Harry Race Pharmacy for their homemade ice cream, sundaes and milkshakes.
Maybe a Mt. Edgecumbe Eruption.
(For more Taking the Kids, visit www.takingthekids.com and also follow TakingTheKids on Twitter, Facebook and Instagram where Eileen Ogintz welcomes your questions and comments. The Kid's Guide to Philadelphia and The Kid's Guide to Camping are the latest in a series of 14 books for kid travelers published by Eileen.)
©2022 Eileen Ogintz. Distributed by Tribune Content Agency, LLC.