As we contemplate the best family getaways to light this dark winter, we accept this year is very different from past ones. Our public health officials, family doctors, bosses, teachers, mayors, governors — everyone is begging us to stay home, stay safe and stay apart.
You wouldn't be reading this if you didn't think there was someplace your family could escape to. A destination that, if you were super vigilant, would be safe and enjoyable. For those who need to get away this winter, we have researched some affordable and public health-compliant minitrip ideas with our partners at The Family Travel Network.
We hope you'll mask up, lean in and join us in exploring 20 value destination ideas to make the dark winter of 2020 a brighter one. Plus read on for some big dream trips to plan for 2021. Check out our recent weekly column: Gearing up the family — including the pooch — for socially distanced fun in the snow.
Before you go anywhere, check on COVID-19 infection rates and review AAA's COVID-19 Travel Restrictions Map on your laptop to make plans. Make sure to read the fine print before booking, especially a vacation rental. While hotels have been more accommodating in case a COVID lockdown prevents you from traveling, you will need a robust travel insurance policy (compare providers on TravelInsurance.com, InsureMyTrip and Squaremouth) to cover medical costs, trip interruption and other unforeseen situations. And consider getting a COVID-19 test – possibly covered by health insurance — before and after your trip, the CDC suggests.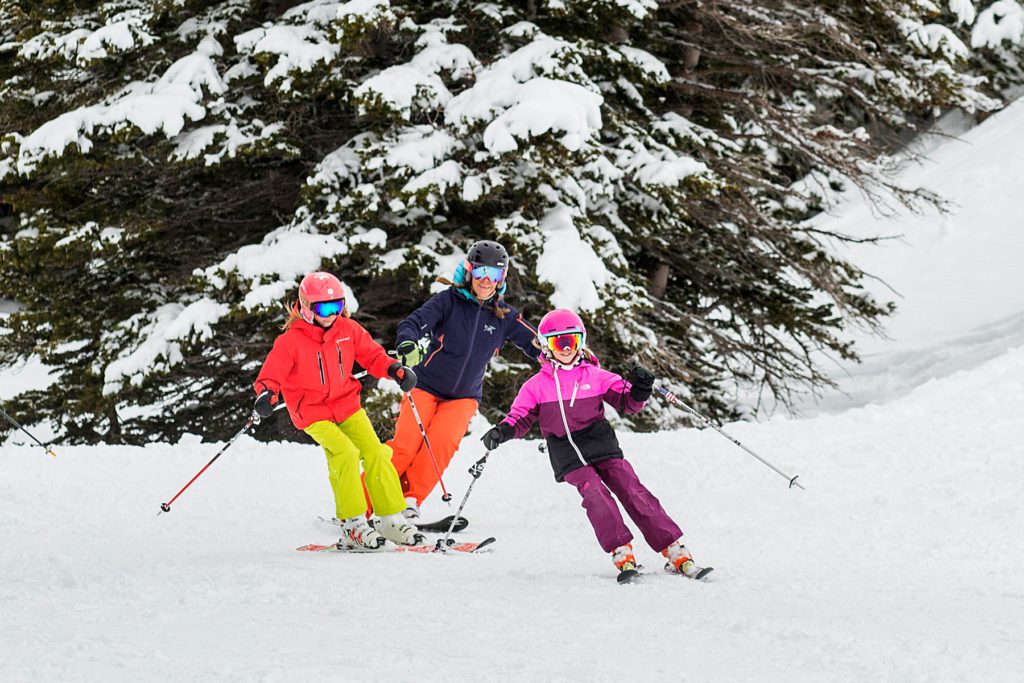 ALTITUDE READJUSTMENT AT ALTA LODGE
Alta Lodge at Alta Ski Area, Utah is a traditional, European-style mountain lodge, that has been hosting guests for memorable ski vacations since 1940. Family-owned Alta Lodge offers cozy ski-in/ski-out accommodations, excellent dining and a welcoming home away from home. Perfect for the entire family, rates include breakfast and dinner daily, free morning yoga, a complimentary kids-club for après-ski activity and an expanded kids-stay-free program this season. Alta Ski Area has a natural and casual vibe. The experience offered is all about the skiing (note: Alta does not allow snowboarding.) From never-evers to experts, everyone enjoys "the greatest snow on earth."
If you are interested in a more contemporary ski resort experience, Alta's neighbor Snowbird Ski Resort is easy to get to by car, bus, shuttle, or skis. Purchase a combined Alta-Snowbird ticket to ski more than 4,700 acres in Utah's Little Cottonwood Canyon. Here's a steal: Lift Tickets are priced competitively, but if you are brand-new to the sport, you can access the Alta Lodge tow hill and new Snowpine lift free of charge.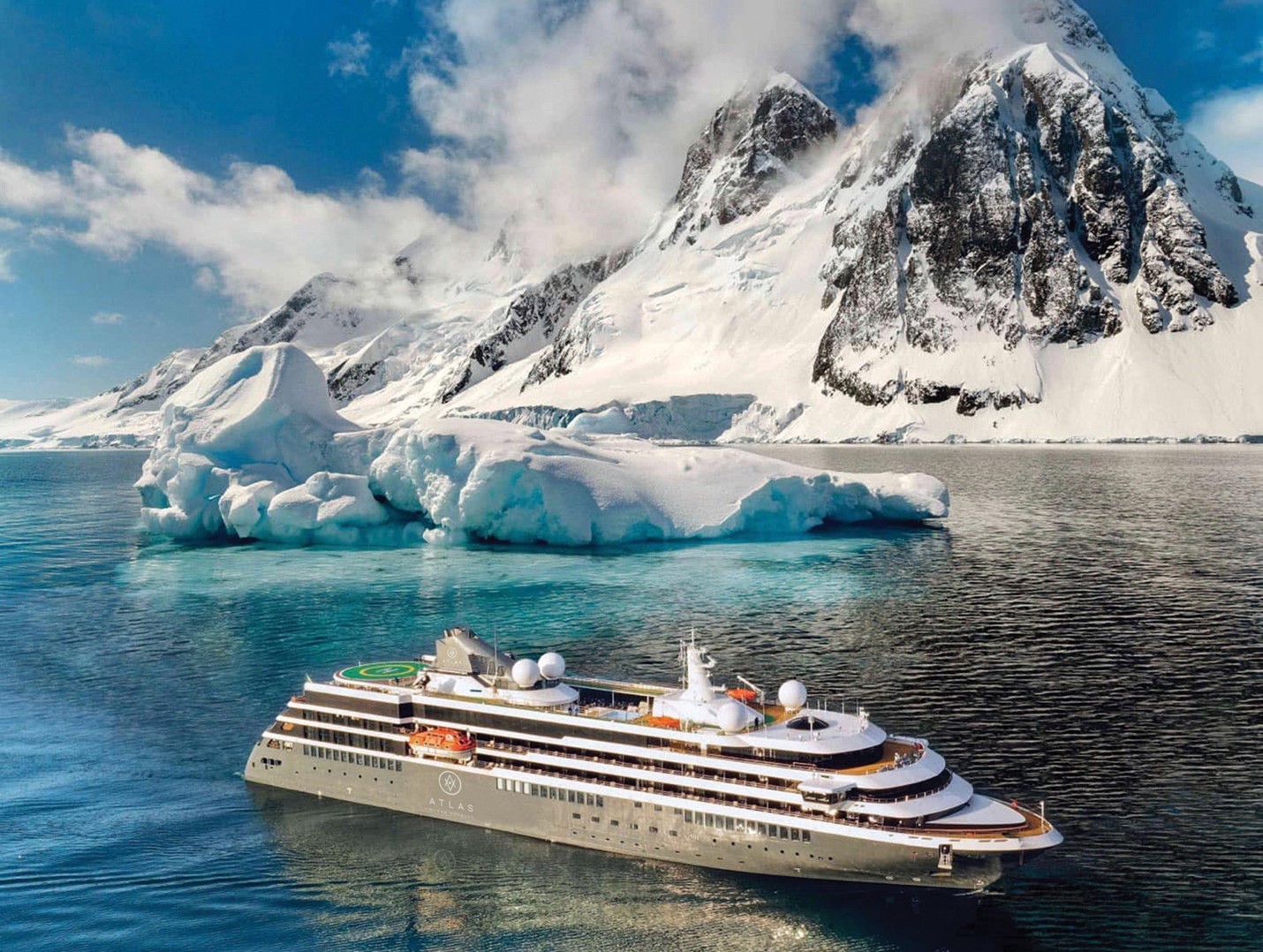 Antarctica, Make Up For Lost Time
Feeling like you want revenge for the travel time you've lost to the pandemic? Here's the luxe-adventure expedition of a lifetime, setting sail in late 2021! Antarctica is the ultimate bucket list trip of bucket list trips. One year after our lockdowns began, families – and especially vaccinated travelers – are eager to see a perishable destination like Antarctica, especially with the inevitable decline that climate change scientists predict.
On Google, Antarctica has charted the most significant growth in interest from American travelers, Bloomberg reports. At the same time, Crain's Chicago Business reports, "such places as Antarctica have led the way for the travel industry's recovery."
The winter of 2021, the World Navigator, a newly constructed, small (98 staterooms) expedition ship will launch as the first expedition ship from Atlas Ocean Voyages. Get closer to Antarctic life from the World Navigator's Water's Edge, the industry's lowest observation bow and the only one with wrap-around, heated benches for extended time out on deck. In ecologically sensitive areas, another industry first — quiet hydrojets — will enable guests to see more marine life because underwater noise will be minimized.
Atlas Ocean Voyages has also chartered its own widebody jet for the season to bring guests directly from North America to Ushuaia, Argentina, shortening the time it takes to reach the port of embarkation. Join this remarkable adventure, share it with your children and grandchildren (ages 10+ recommended.) Explore together among penguin rookeries, elephant seals and pods of whales, sailing past towering icebergs and watching wildlife unique to this part of the world cavort on ice floes.
Atlas' signature All Inclusive All The Way program includes complimentary round-trip air travel from major U.S. and Canada gateways, a choice of shore excursion at every port, prepaid gratuities, polar parkas, premium wine and spirits, international beers, coffees, Wi-Fi, L'OCCITANE bath amenities, gourmet dining, and more with generous refund policies. Contact Atlas Ocean Voyages or your travel specialist today to guarantee your place on these exclusive sailings.
AMARILLO OUTDOORS FOR ROAD TRIPPERS
As more than 80 percent of Americans plan to resume traveling by car, towns like Amarillo, Texas – at the intersection of the classic mother road Route 66 and the contemporary I-40 – have a lot of unexpected family activities to offer. Engage with quirky, interactive outdoor sights like Cadillac Ranch and the region's other public artworks, and climb in and out of vintage motorhomes and trailers at the delightful Jack Sisemore RV Museum.
Looking for road trips to outdoors attractions? Check out these easy little road trips from the Bay Area for hikers and bikers or drive and hike the top desert attractions outside Las Vegas. For a blast of winter driving, explore the fun touristy towns surrounding Great Smoky Mountains national park.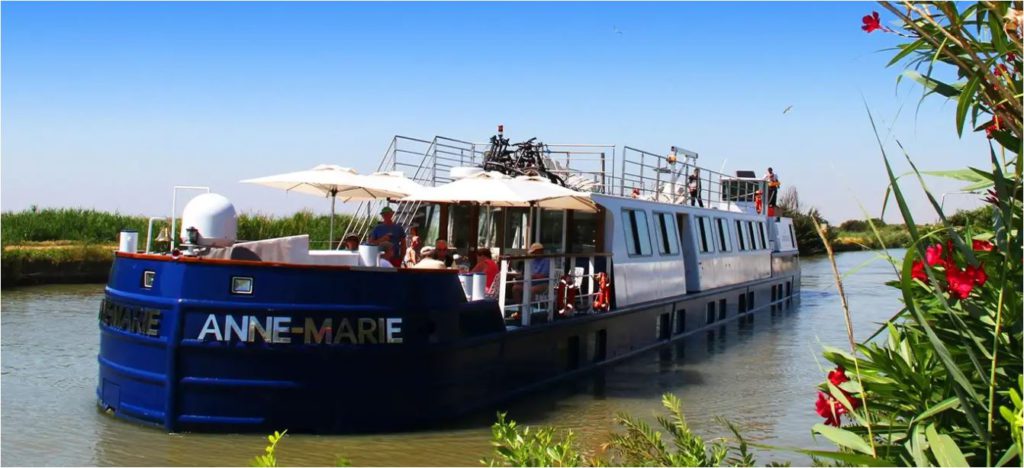 BARGE CRUISING IN EUROPE
Dreaming of an escape to Europe? There's no better, safer way than a private barge cruise on the canals of France. CroisiEurope's canal barges crisscross the French countryside, housing you and up to 20 of your pod mates and family. Customize your France itinerary on the Marne Canal with older kids to spend a day in Epernay touring Avenue de Champagne's underground cellars. Play princess at the famous French chateaux, tour vineyards along the Loire Canal or enjoy a day in a picturesque French village shopping for supper.
Kids will especially enjoy cycling along the quiet canal paths while you boat along. Plan a trip or an experience that will pay off next year or the year after.
BLACK HISTORY IS ALL YEAR ROUND
The past year found all eyes glued on an 8:46 minute video of George Floyd's tragic murder and similar killings of minorities by law enforcement. The re-emergence of the Black Lives Matter movement and #BLM protests drew the attention of every American and millions around the world. In 2021, make African American history and kid-friendly destinations that honor the legacy and achievements of Blacks part of your travels all year long.
Montgomery, Alabama is one city that has embraced a painful heritage of racism and terror against African-Americans. In addition to the Greyhound Bus Terminal converted into a Freedom Riders museum, the museums supported by the Equal Justice Initiative are devoted to the legacy of racial terror and history of lynching in the U.S. These are powerful, immersive exhibits that older children and adults should experience together.
This TakingtheKids column features historic sites and museums with special in-person or virtual programming for Black History Month (February 2021), from the Harriet Tubman National Historic Park in New York to Philadelphia's National Constitution Center.
CABIN LIFE & COZY NIGHTS
Looking for outdoor activities and private accommodation for you and your loved ones? Plan an adventure in nature with a cozy cabin as your home base. Use sites like the easy-to-book Recreation.gov to sort rustic accommodations on Federal lands and waterways by location, with many costing $50 or less per night. Choose a warm weather destination now or plan a spring getaway.
One of our favorite destinations for fully heated, livable cabins with easy access to well-sign-posted hiking trails is Hocking Hills, Ohio. This winter, the Inn at Cedar Falls is featuring cottages and yurts from $249 per night and larger cabins from $299. Children pay $35 per night; all rates include a delicious breakfast and weekday discounts may apply.
You have hundreds of snow-covered acres to explore on snowshoes, cross country skis or snowmobile around Mt. Hood, Oregon when you base yourselves at a tiny house village. Petite Retreats manages collections of small 2-4 cabins here, in Leavenworth, Washington; at and other destinations.
CITY TOURISM NEEDS YOUR SUPPORT
Plan an overnight getaway to a great city and enjoy the "tourist" attractions that visitors come from all over the world to see. In St. Louis, for example, tour the stunning Gateway Arch designed by Finnish-America architect Eero Saarinen to celebrate the westward expansion of the U.S. Now, with mask and social distancing requirements, the two trams within the Arch once again transport guests 630 feet to the top for 30-mile views East or West over the Louisiana Purchase.
Follow these tips and take the kids safely to city museums, too.
Phoenix' Heard Museum, originally founded by a family of avid travelers, is featuring "Around the World: The Heard Museum Collection" to highlight the museum's surprisingly wide-ranging foreign collection. The Denver Museum of Nature & Science has extended the popular "Art of the Brick" exhibit of sculptures made from Legos by artist Nathan Sawaya. Another favorite is Dogs! A Science Tail, created by the California Science Center.
This winter will be a bargain for families within easy reach of New York City (and not on the NYC Quarantine List) because Mastercard is giving back up to $100 on purchases and hotel stays in the city. Statue Cruises is running limited capacity, wind-in-your-face cruises to the State of Liberty and Ellis Island, with access to their interior museum spaces, all season. Thanks to the Empire State Building for installing new heat lamps around the outdoors 86th-floor Observatory. There's so much to see and learn here; their fun indoor museum on the 2nd floor is open to limited capacity, so book ahead.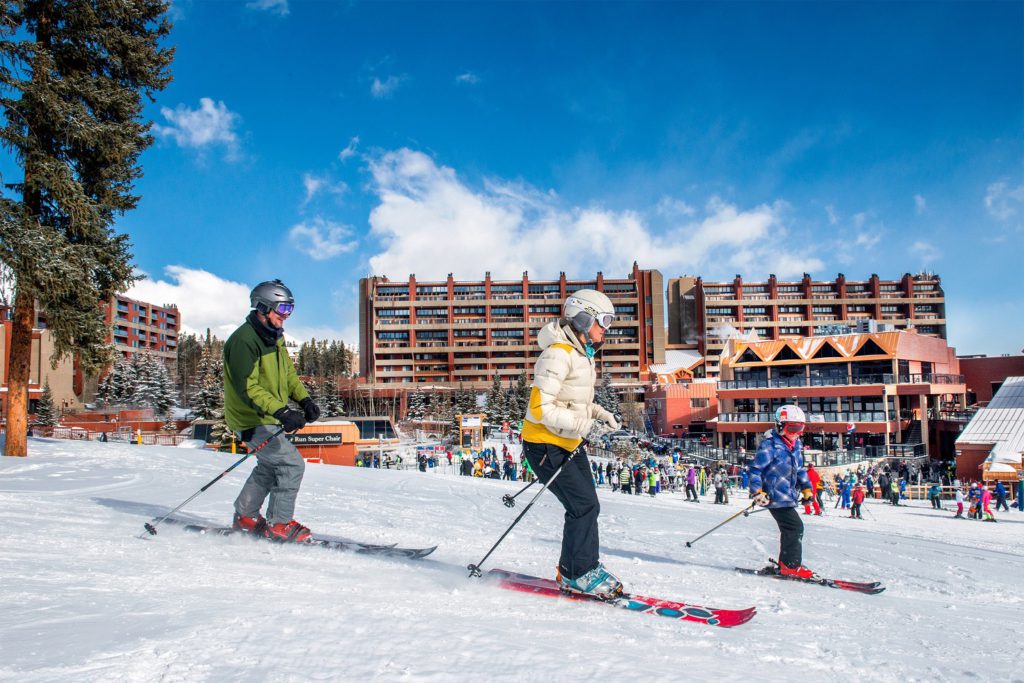 COLORADO MOUNTAIN RESORTS
Escape to Breckenridge for a skiing or snowboarding vacation and stay at the family-friendly, ski-in, ski-out resort of Beaver Run, located right at the base of Peak 9 with its own chairlift, The Beaver Run SuperChair.
This year, it's important to Know Before you Go. At Breckenridge, that means making an advance reservation to ski or ride (at www.epicpass.com). Once you lock in your ski day, book your stay at Beaver Run, the best location in town. Beaver Run is conveniently located just steps to the mountain and a few more steps to Breckenridge Main Street.
With enhanced safety and cleaning protocols, Beaver Run is the safe, fun, convenient and affordable choice for your family. Book a condo with your own kitchen and fireplace and you'll feel right at home. Don't miss the chance to enjoy Beaver Run's 2 heated pools and 9 hot tubs, plus the arcade and indoor mini golf. If you're working and schooling remotely, why not stay longer and settle in? At Beaver Run, for example, book a 6+ night stay and get a $60 gift card, or stay 8+ nights and take 35% off – a top value.
Other options:
Colorado Springs, home to what Eileen Ogintz called the inspiring U.S Olympic and Paralympic Museum, also boasts villas at the Garden of the Gods Resort, and the Grand Hyatt Vail has some larger units that welcome work from home families.
CREATE YOUR HAVEN AT THE NATIONAL PARKS
There's always another national park to explore. We discovered that when we paused our recent road trip for a canoe tour through the towering cypress and pines of Congaree National Park outside Columbia, S. Carolina. This park, also a designated UNESCO Biosphere Reserve, comprises nearly 30,000 acres of old growth forest in a rare (and spooky looking) floodplain forest ecosystem the kids will love. Given So. Carolina's temperate climate, outfitters like Palmetto Outdoors offer guided canoe and kayak trips all winter on request.
Think snow at Yellowstone, where winter guests traverse the trails to Old Faithful on private tours, or check into lodges to snowshoe, snowmobile or go ice-fishing before everything melts. Through mid-March, visitors can travel the park's interior roads on commercially guided snowmobiles and snowcoaches from the North, West, East, and South entrances, weather-permitting. Note that the only plowed road for cars runs from the park's North entrance at Gardiner, Montana, through Mammoth Hot Springs (where the hotel is open) to Cooke City, Montana.
Remember, if you have a child in 4th grade, apply for a complimentary Every Kid Outdoors Annual 4th Grade pass for the whole family. Due to park closures related to the coronavirus pandemic, the NPS has extended this program with a 5th Grade National Parks Voucher that allows students and their families the same free privileges through Aug. 31, 2021.
DISCOVER SNOW SPORTS STAYING LOCAL
In this pandemic year, skiing and snowboarding promise thrills and an added sense of freedom and safety. Many things have changed at North America's top mountain resorts –Check out Taking the Kids Fun in the Snow to keep them safe for visitors: advance reservations are required, fewer food options, socially distanced lift lines, smaller group classes, fewer apres-ski venues. Beginner families can take advantage of lower pricing and fewer crowds at local mountains you might not have considered.
Local resorts are all-around great value. At Snow Creek in Missouri, midweek lift tickets begin at $43, at Paoli Peak in Indiana they're $42. Mt. Washington Valley in New Hampshire is known for many top ski resorts yet at King Pine, one of the smallest, lift tickets begin at $45. At Wisconsin's Willmot Resort, a private, two-hour family ski lesson for up to five people costs only $202.
The 11 Colorado Gems are smaller Colorado snow resorts whose $35 GEMS Card entitles families to either two 2-for-1 lift tickets or two 30% off lift tickets. These include Sunlight in Glenwood Springs, where you can also enjoy the world's biggest hot springs pool – very popular in winter. Families will also find tubing, snowshoeing and other off-slopes sports easier to book at smaller resorts.
DISNEY MAGIC GLITTERS AT WALT DISNEY WORLD
Winter is always a good time to visit Walt Disney World — nice weather, good hotel deals and less crowding at favorite attractions. You can be confident knowing that the resort has implemented many health and safety measures from enhanced cleaning to seating adjustments to promote physical distancing to modified experiences to reduce contact. You will still have a magical time!
It's important to know that you will now need both a park reservation and valid admission for the same park to enter. Everyone over 2 years of age must have a face covering (a Disney one can become a souvenir!) and temperature screenings are required for entry to some locations. Download the latest My Disney Experience app so that you can check-in online at hotels, order ahead at many dining locations, scan a code for dining menus and more. If you have questions about entertainment, dining or new health and safety procedures, check planDisney, a panel of experts to help with every detail of your Disney vacation planning.
West Coast families will find Disney magic in the Downtown Disney District until the state of California approves reopening of theme parks including Disneyland and California Adventure.
DREAMY CARIBBEAN RESORTS AND DOMESTIC RETREATS
Dream big for that upcoming getaway whether to the Caribbean or closer to home. Even before the pandemic, more and more families were choosing to travel together. Now, of course, traveling with your pod and having your own digs is everyone's dream.
Eileen Ogintz and friends loved the intimacy and pampering service of Sundown Villa in Jamaica, just one of several villas owned and rented by the Sandals and Beaches resort group in Jamaica and the Bahamas.
Customize your vacation preferences when the place is all yours. You can take a Yeshiva Break in one of Atlantis' condos on Paradise Island, Bahamas. Deals include a Kosher meal plan along with rates which are 30% off for stays between Jan. 21-Mar. 10, 2021.
Or, use loyalty points with brands like Marriott.com for villa and houses. Their 10 top domestic destinations including Orlando, Palm Springs and Gatlinburg are 10% off if booked by year's end for 2021 stays – and cancellation plans are flexible.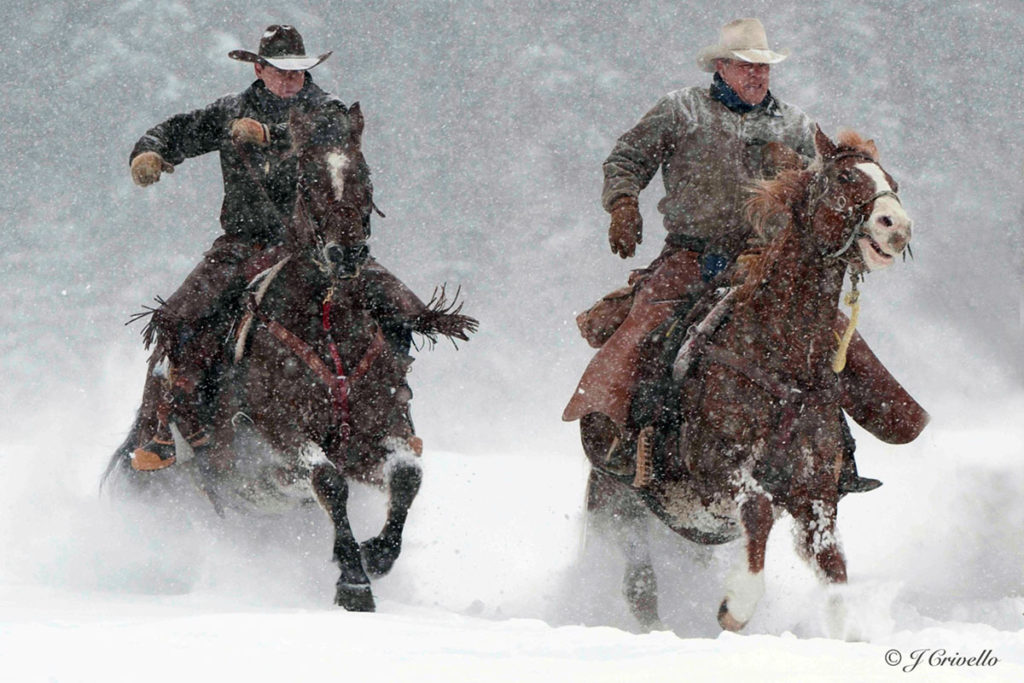 DUDE RANCHING THE COWBOY WAY
Looking for a new winter adventure? Step out of your comfort zone and head to a dude ranch for new and exciting outdoor winter activities that you may have never imagined. The Dude Ranchers' Association (DRA) offers a multitude of dude ranches to choose from. Each follows locally mandated protocols to help keep your family safe. Prices vary for every ranch and typically start at $2,000 per adult, everything included, for one week. Keep an eye out for specials and discounts.
If you are looking for a warm, sunny getaway, look no further than Arizona or California. With eight DRA member dude ranches open and ready, you can embark to the land of the cowboys and go back in time to the old West. Horseback riding, rock climbing, hiking, jeep tours through the desert, golf, ATV excursions, shooting sports and so much more are available during the winter months at these ranches.
Would you rather see majestic snowy mountain ranges? There are DRA dude ranches open in the northern states in the wintertime as well. Cross country skiing, snowshoeing, sledding, horse drawn sleigh rides, cozy fireplaces and warm beverages are just a few of the things you will find available. Colorado, Montana, Wyoming and Idaho all offer different dude ranch choices in the Rocky Mountains for a winter adventure full of snow, beautiful scenery and lifelong memories.
If you're not ready to travel now, dude ranches are the perfect summer vacation destination as well. Contact the Dude Ranchers' Association today (info@duderanch.org or call 307/587-2339) to talk to an expert who can help find the perfect dude ranch for your next adventure! Whether it is the warm desert, snowy mountains or luscious summer meadows you desire, the DRA has a dude ranch for you.
FLORIDA BEACH TOWNS
Many families equate Florida with expensive winter getaways. However, cooler temps make the Florida Panhandle less crowded and more affordable than South Beach or Palm Beach. It may also be a safer choice since you'll find more room for social distancing and outdoor recreation at beaches on the Gulf of Mexico. Be sure to check the latest confirmed COVID case rates at a destination before you make your travel plans.
Waterfront accommodations for all budgets abound in Fort Walton, Clearwater Beach and Sandestin, as well as big midweek savings. Panama City Beach will present three free, simultaneous New Year's Eve fireworks shows so that visitors can spread out on the beautiful beach and still get a good view. (Enjoy but don't let the temperate weather fool you; remember to mask up in public places.)
HAWAII AT LAST
The recent re-opening of Hawaii has renewed many families' desire to visit this island paradise. (We are so excited that the toes-in-the-sand Lava Lava Beach Club Waikoloa is reopening, too!) The Hawaiian islands, other than Kauai, are now welcoming travelers with negative COVID test results. On Jan. 5, Kauai revised its entry requirements to allow travelers who've been on another island in the state for at least 72 hours to retake a COVID test and use negative results to skip the 10-day quarantine. Note that Kauai continues to support its resort bubble, where guests at six resorts wearing GPS tracking devices are able to visit other resorts while still in quarantine.
Select airlines are facilitating testing by offering ticketed passengers mailed at-home tests or rapid antigen tests at the airport before boarding. Currently, Hawaii Airlines is trialing this process at SFO San Francisco and LAX Los Angeles, United at SFO, American at DFW Dallas, Southwest at OAK Oakland and Alaska at SEA Seattle.
The not-for-profit Movers and Shakas program is even more exciting for families who see the pandemic as an opportunity to reboot their lives. To diversify an economy reliant on tourism, M&S offers free airfare and discounts on lodging and services to 50 selected employed workers who will relocate to the islands, work remotely for a non-Hawaii based company, share their skills with locals and commit to volunteering on island. The ideal candidate "is a fully-employed individual with the flexibility to work anywhere, lives the "Aloha Spirit," and is looking to invest themselves into the community they choose to call home." Sound like you?
HOLLAND AMERICA ROCKS WAVE SEASON CRUISE DEALS
Cruise fans know that Wave Season, that brief period following the winter holidays, is the best time to find cruise bargains – in normal years. Cruising this year is far from normal, however, according to this report from a December Royal Caribbean cruise in Asia.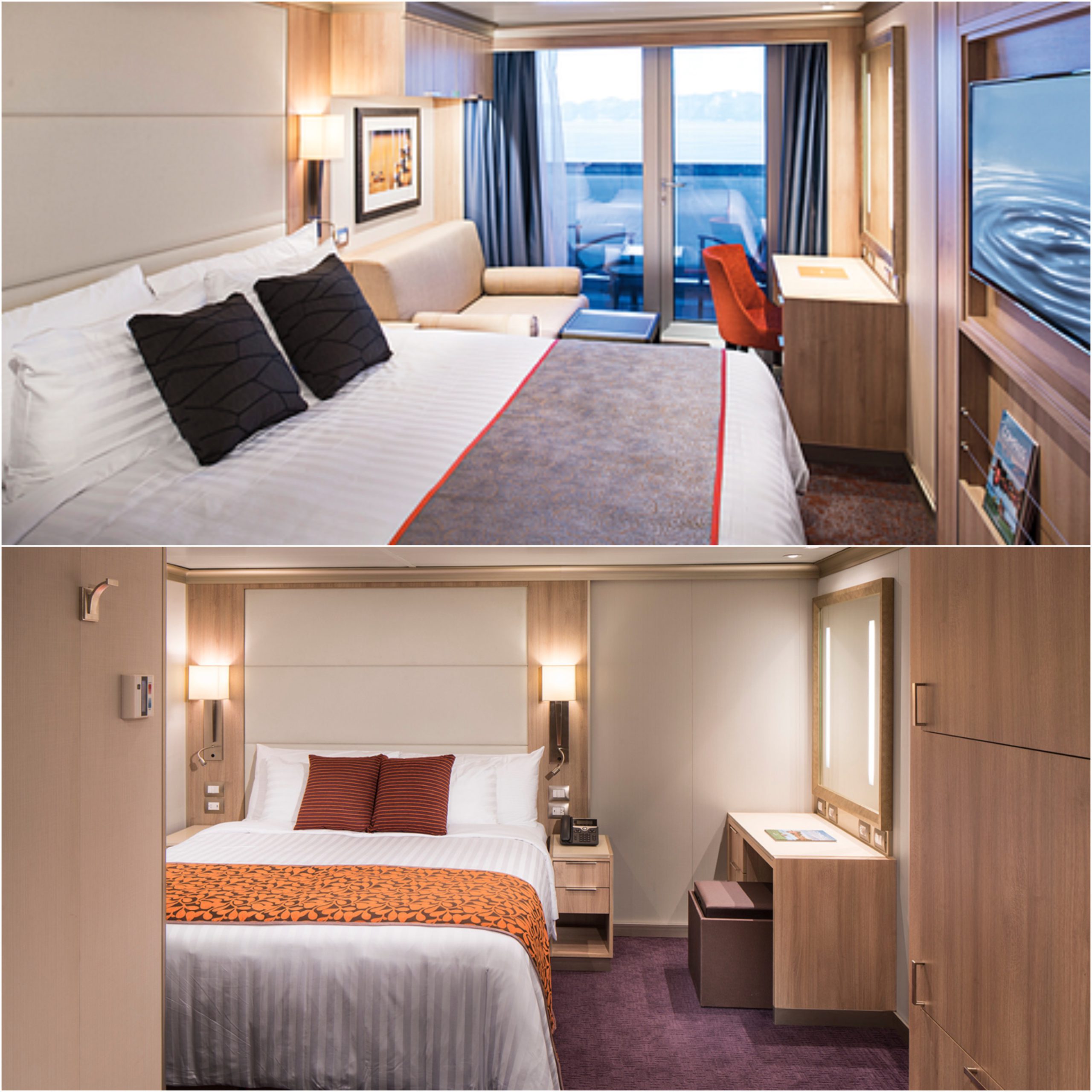 Fortunately, Holland America Line is giving cruisers hope for a better 2021-2022 season with a View & Verandah upgrade offer (valued up to $3,800) available through Feb. 28, 2021. Book now for a "BIG" stateroom upgrade, beverage package, free one-night specialty dining, 10% off all shore excursions, 50% reduced deposits and free or reduced fares for kids. Act before Jan. 5, 2021 for Holland America's "Buy One, Gift One" offer – yes, a free second stateroom. In an industry first, families can book a cabin that takes advantage of the View & Verandah savings, plus get an interior single or double stateroom free for kids or even grandparents. The offer applies to select 2021 Alaska, Europe, Caribbean and Mexico cruises departing through Dec. 18, 2021.
Keep up with HAL's latest COVID-19 safety protocols and how they impact cruising here. Here is what Taking the Kids said about learning culinary arts, history and culture on a pre-pandemic Holland America cruise to Mexico.
INDOOR AMUSEMENT PARKS
Nothing warms a winter chill like an indoor amusement park. In Las Vegas, take a laughter break at AdventureDome, with 25 different rides in the Circus, Circus Hotel. A daily ridepass covers 25 attractions for different ages; premium activities cost more. AdventureDome goes full neon after dark on Friday and Saturday; don't miss the free daily clown shows on the main stage and free circus performers above the midway.
Mt. Olympus Water & Theme Park Resort is in the heart of Wisconsin Dells, the nation's water park capital. What's special here are the go-karts, minigolf, arcade (claims to be largest in the U.S.) and a rock-climbing wall the teens will love. Not to mention the Greek god theming. A steal: this winter, book a room at 50% off and use the facilities for free, or buy park day passes at just $5.
Take Nickelodeon fans to American Dream in East Rutherford, New Jersey, now the largest indoor theme park in the Western Hemisphere. Look for day and blacklight minigolf, plus an indoor water park, rides and skating rink. For a real chill, enjoy indoor skiing at Big SNOW. No need to lug in ski gear or equipment — you can rent absolutely everything you need and have complimentary access to helpful and knowledgeable ski instructors!
Speaking of snow, let us know if you get to Snowcat Ridge, a new snowpark in Dade City, Florida near Tampa. Mask up and tube on real snow slopes outdoors, or head into their village complex for snacks, gift shopping and more.
LIVING HISTORY IN SMALL TOWNS
Sometimes small towns commemorate their history better than the museums in big cities, and in this pandemic era, they can feel safer too. One example is the fun, mountain-top town of Virginia City, Nevada. Its Wild West history – including the newspaper office where Mark Twain began his journalism career – can be relived outdoors on the boardwalk Main Street or on a steam train to gold mine sites.
Gettysburg is another small town dominated by the Civil War's most famous battle and a historic speech, yet it's easy for families to explore outdoors. Take a bike tour or stay toasty in your own vehicle with their audio tour to relive those four memorable days.
Explore history of the Pilgrims and the Native Americans who helped them adapt at Plimouth Plantation in Plymouth, Massachusetts when it reopens in March. For those in the neighborhood of Wiliamsburg, Virginia, a visit to a Continental Army encampment at the American Revolution Museum in Yorktown and the docks at Jamestown are a must.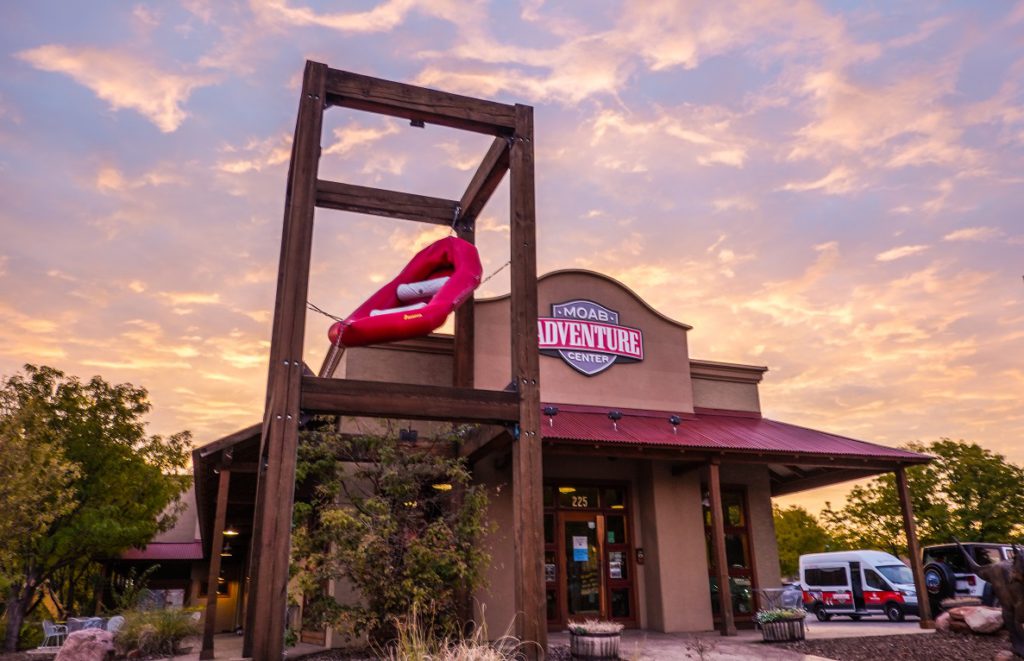 MOAB ADVENTURES AND RECREATION
Moab is the perfect family base for national park visitors and mountain bikers because of its location between the striking rock formations at Arches and the canyons at Canyonlands.
Make the most of your visit to Moab, Utah with Moab Adventure Center. Book more than 30 guided adventure activities from river rafting, zip line, climbing and canyoneering, hummer safaris, Arches National Park tours and so much more! Even if you just need local info on a hike to someplace in particular, their friendly staff is available to help you make the most of Moab. Easy to find along Main Street, Moab Adventure Center is also a great place to pick up last-minute gear, clothing and souvenirs that are unique to Moab.
Keep in mind that If you're on a Western road trip, Moab is close to Colorado and New Mexico, and is a jumping off point for many shorter drives to see Utah's other national parks and the famous Grand Staircase.
THEME PARK DEALS & STEALS
Several major theme parks are open and operating safely under strict COVID-19 protocols around the country. And all are offering terrific lodging and pass deals for those who want to travel later. Universal Orlando fans are chomping at the bit to try the new Jurassic World VelociCoaster Ride, opening summer, which promises to catapult guests up to 70 mph and more than 150 feet in the air as they "hunt" alongside a pack of Velociraptors. Buy one of their family-of-four deals before Jan. 7 and pay $1,685 for five nights at Universal's new Endless Summer Resort with five days of park to park passes, valid through Aug. 31, 2021.
There's so much to see and do in San Antonio. Why not book a weekend getaway at Seaworld San Antonio to learn about Beluga and Orca whales and watch otters and sea lions at play. Their Kids Stay and Play Free hotel vacation packages start at $44 per person for a two-night hotel and two-day park pass for two adults and two children ages 9 and under.
WINTER CAMPING AND THE RV LIFE
There's no better time to embark on an epic road trip than now, when sitting in the back seat will feel so much more fun than remote schooling. Those considering an RV trip for the first time should know there is a big learning curve, bigger than just learning to drive a truck notes ttk-old.o2dev.net. Families who are not ready to purchase have many rental options available around the country. Alternatively, consider booking a Park Model RV at a campground near you. Many are set up like full-time homes, with heating to keep you cozy indoors and a barbecue grill to sub as your firepit out front. Use our guide to various camping styles to understand all the options and then off you go.
Look for Eileen Ogintz's latest Kid's Guide to Camping, out this spring. Prefer free camping or setting up your tent in a local park? Be sure to use these tips on winter camping to keep everyone safe if the temperatures suddenly drop.
Wherever you see ads or images within this special
FamilyTravelConsulting.com
travel section, the advertising and custom content has been brought to you by our sponsors. All other content and opinions are based upon the authors' actual travel experience and knowledge.