Are you ready to plan one of the best winter family getaways ever this year? Sun or snow? Maybe you want to take that long-delayed trip to Orlando, go on a cruise with extended family or explore a new city — or one you love. You have plenty of affordable options after the holidays this winter, wherever you want to go.
Travel is back for many despite the arrival of the new strains of Covid-19, flu and RSV, a common respiratory virus that has been landing too many children in the hospital. (Make sure everyone's vaccines are up to date and be careful in crowded settings.)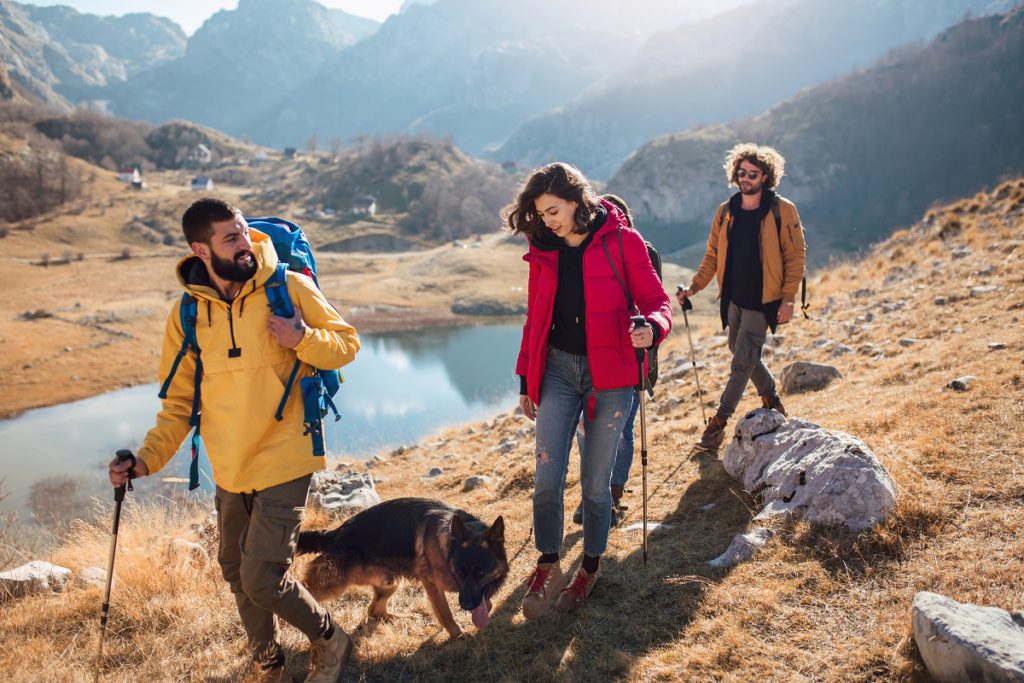 According to Allianz Partners USA's Top 10 Holiday Destinations survey, searches for winter holiday plans are up 17% compared to 2021. From the research, New York, Seattle, Orlando, Phoenix and Los Angeles are the top five domestic cities, Allianz Partners USA notes. Cancun, San Jose del Cabo (Baja California) and London are the top three international destinations. We expect winter travel may again be plagued by labor shortages, airline meltdowns, weather challenges and steep fuel price increases.
Meanwhile, whether you're traveling near or far, tropical or frigid, driving or flying, you will need a robust travel insurance policy to cover medical costs, trip interruption and other unforeseen situations. Allianz Travel Insurance, for example, includes trip interruption and an Epidemic Coverage Endorsement on many travel insurance policies, whether you're skiing, cruising or lounging on a tropical beach.
So, please join us in exploring the very best affordable, fun and safe vacation ideas with our partners at The Family Travel Forum. Or, read on to select a dream trip for 2023.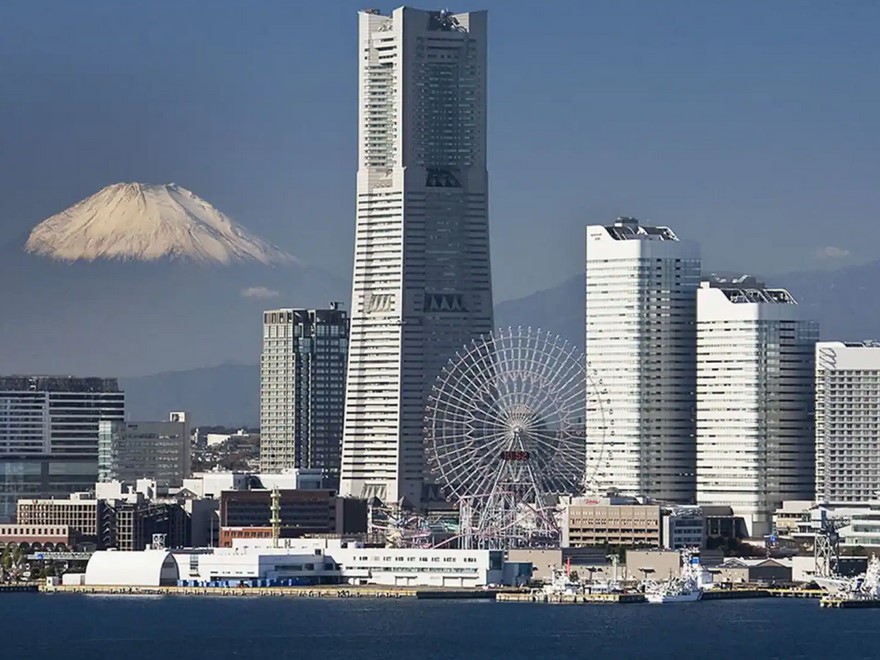 ASIA PACIFIC REOPENS TO THE WORLD
The easing of Covid regulations in many Asian countries is a welcome sign. While Singapore okayed the return of unvaccinated travelers without quarantine in August, South Korea and Japan just reopened this fall. Following that news, United Airlines has scheduled more than 1.75 million seats, Travel Weekly notes, to Asia, Australia and New Zealand for the first half of 2023. With so much airlift, you may find a bargain flight, so It's the season to go.
You can fly to join a Holland America cruise to Japan, Taiwan, the Philippines, Thailand and Malaysia. HAL's Westerdam is preparing for a series of itineraries through April, 2023, that will let guests explore lands where ancient temples and cultures steeped in tradition mix with soaring skyscrapers and bustling capitals. Sail roundtrip from Yokohama, Japan, or Singapore, or between Yokohama and Singapore, on five different 11-14 day itineraries.
Princess Cruises offers another option, homeporting in Japan starting Mar. 15, 2023. In the meantime, Princess has dramatically enhanced its all-inclusive premium add-on packages. Beginning February, guests will enjoy complimentary onboard Pure Barre, Yoga Six and Stretch Lab classes, with classes from Club Pilates, Cycle Bar, and Stride to follow. Princess Cruises' Best Sale Ever runs through Mar. 1, 2023, offering up to 35% savings on cruises to Asia (Japan and Korea cruises start at under $100/day), the Caribbean, Alaska, Europe, the Mexican Riviera and more. Additionally, guests take advantage of only $100 deposits, up to $150 onboard spending money per guest, a Princess Plus beverage package and unlimited WiFi for one device. Additional perks include the Premium Dessert Package, the Fitness Package including two complimentary classes, complimentary Medallion wearable shipping and crew appreciation.
BLACK AMERICANS AND OUR SHARED HISTORY
As destinations strive to acknowledge Americans' shared history, we see many more opportunities for inclusive travel. In Miami, for example, the trip planning tool Art of Black Miami features artists, exhibits, events and art initiatives inspired by the Black diaspora from Africa, the Caribbean, Latin America and beyond to south Florida. Through Jan. 22, catch "First Frequency" at Amadlozi Gallery at the African Heritage Cultural Arts Center. Artist Keith Haring + City Kids "Speak on Liberty" mural hangs at 111 Lincoln Road through Jan. 31. The 90'x30' banner is Haring's largest freestanding work and has traveled the world. A large show of Miami-based artists exploring art, fashion and more, designed for the 2022 Miami Art Week, is at the Little Haiti Cultural Complex through Feb. 28, 2023. Check out their website for Kreyol cooking classes, live performances and more.
This winter, strive to share stories with children about the indigenous, Black and Brown people and many immigrants who have made America what it is today. Montgomery, Alabama is one city that has embraced its painful heritage of racism and terror against African Americans. Minority stories are now highlighted at sites of national significance from the Harriet Tubman National Historic Park in New York to Philadelphia's National Constitution Center.
Meaningful travel has taken on a new urgency. As issues of economic injustice, racism and environmental harm are debated in schools, online and on social media, children are drawn into the conversation. Choose a theme such as Civil Rights and chart your course for the NPS African American Civil Rights Network. Look deeper into the Underground Railroad as you bike in stages up to 1,997 miles of the Adventure Cycling Association's Underground Railroad Bicycle Route. Five itineraries follow freedom seekers from Mobile, Alabama to Owen Sound, Ontario. Road trip along Route 66 or across Wyoming and learn how the indigenous peoples who lived there reacted when white settlers moved in.
CARIBBEAN RESORTS ATTRACT EVERYONE ALL WINTER
Several luxury Caribbean all-inclusive resorts were renovating or building during the pandemic pause. That's why the newest ones cater so well to families' post-pandemic concerns. Among resorts for multigenerational groups, we like the elegant yet affordable The Finest Punta Cana. Your group can split up into the separate adults-only wing, The Excellence, or opt for The Finest (family) wing. Expect extensive and spacious kids' facilities including a kids' spa, well-spaced loungers and cabanas, and gourmet dining. A midweek, three-night all-inclusive stay for a family of four starts at $1750 in February.
The Royal Uno All Inclusive Resort & Spa in Cancun is another new favorite. One bedroom family suites are expansive. Take advantage of kitchenettes and a spacious living room with Murphy beds to bring everyone along. In addition to the irresistible splash park, family recreation is largely outdoors. Trained lifeguards are on duty everywhere. Worried about a cold spell? Try the air-conditioned games room in bad weather.
Do you know your ABCs? We're talking the ABC islands — Aruba, Bonaire and Curacao, the three westernmost islands of the Leeward Antilles in the Caribbean Sea. Curacao, between Aruba and Bonaire and just 40 miles from the Venezuela coast, is a true gem. Though English is spoken everywhere, and U.S. dollars are accepted, it's still largely unknown. We loved the European vibe and less-touristy feel of the island. In fact, most of those staying at our beachfront 137-unit LionsDive Beach Resort were Dutch families (there are daily flights from Amsterdam). Sustainability is promoted by providing water bottles in the minibar that are made of sugar cane. We watched the sunset, eating ribs and shrimp skewers with our feet in the sand at the resort's Chill Beach Bar. Even better, we were just 10 miles from the airport and a short drive to Willemstad, the historic island capital. (Kids will love racing across the floating Queen Emma pedestrian bridge.) Don't miss the Barrio Urban Street Food patio that serves up dishes from six different street food stands. They include Lionfish Mango where Chef Heinrich Hortencia makes Lionfish fish and chips and Lionfish ceviche. Lionfish is an invasive species and eating them helps the reefs, he explained.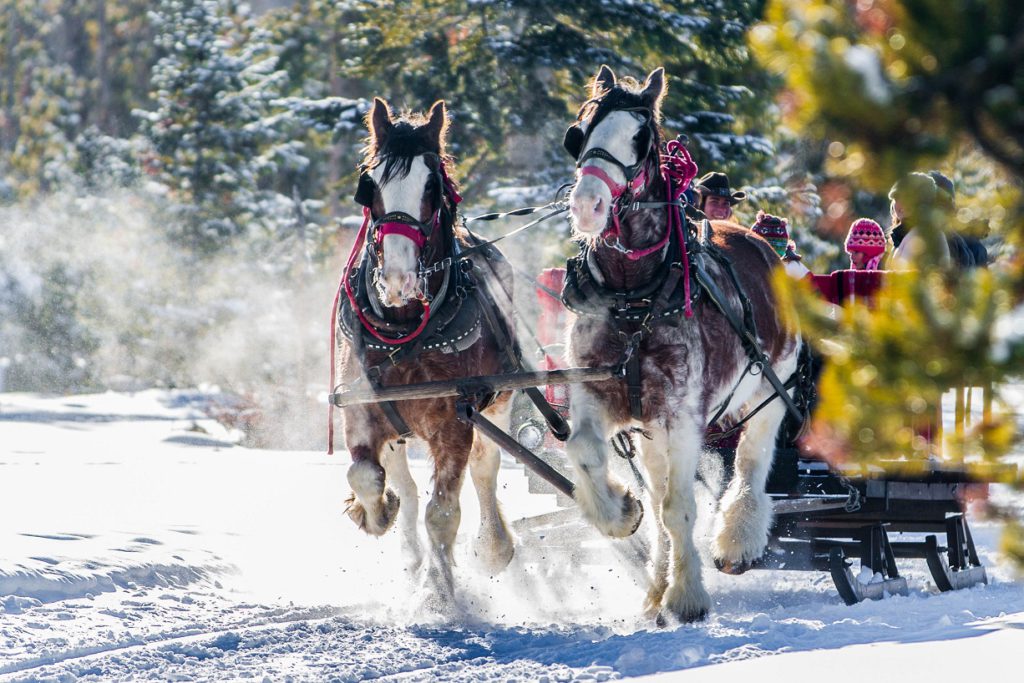 COLORADO'S CROSS-COUNTRY WINTER WONDERLAND
Looking for the ultimate, family friendly outdoor winter adventure? Located near Winter Park Ski Resort and Rocky Mountain National Park, YMCA of the Rockies – Snow Mountain Ranch is a winter wonderland. It is an ideal destination for winter family outdoor activities including award-winning cross-country terrain. The world-class Snow Mountain Ranch Nordic Center offering more than 120K of groomed tracks and trails for cross country skiing, snowshoeing and winter trail adventures has been awarded the USA Today Top 10 Readers' Choice Award as No. 2 cross country ski destination in North America.
From cozy ski-in and ski-out cabins and lodge rooms, a dog sledding with Huskies experience, snow tubing on a family friendly hill, ice skating, to winter sleigh rides and nearby alpine skiing, Snow Mountain offers endless outdoor winter adventures. And for those who want to warm up from the cold, Snow Mountain Ranch offers indoor rock climbing, a variety of sports, a craft center with projects to entertain everyone in the family, swimming, roller skating and so much more. Accommodations range from comfortable hotel-style lodge rooms to multi-bedroom private cabins, as well as larger, reunion style cabins with multiple kitchens. Snow Mountain Ranch is very dog-friendly, so the whole family can join in on the fun.
COZY UP AT ZOOS, AQUARIUMS AND INDOOR ATTRACTIONS
You may not think winter is the time to visit a zoo or aquarium but think again. Animal and marine life conservancies in colder climates must provide warm habitats for the species (and visitors) that need them. That means you go indoors to visit chinstrap penguins at New York's Central Park Zoo. Discover 50+ species of exotic animals and birds in the balmy 72-degree warmth of the Tropical Forest at Boston's Franklin Park Zoo. Pet stingrays in their comfy touch tank at Chicago's Shedd Aquarium. Enter Giraffe Tower at Cheyenne Mountain Zoo to watch these very tall animals work with their trainers. The adaptable giraffe is usually outdoors in Colorado Springs' sunny mountain climate, but on below-40-degree days, they are susceptible to frost-bitten ears. We get it!
Regardless of winter weather, head indoors any time to play at American Dream in East Rutherford, New Jersey. It is now the largest indoor theme park in the Western Hemisphere. This winter wonderland was inspired by its older sister, the Mall of America in Bloomington, Indiana. Look for day and blacklight minigolf, plus an indoor water park, rides and skating rink. For a real chill, enjoy indoor skiing at North America's only Big SNOW. No need to lug in ski gear or equipment — you can rent absolutely everything you need and have complimentary access to helpful and knowledgeable ski and snowboard instructors. Here's what Family Travel Forum learned at Big Snow on a recent visit.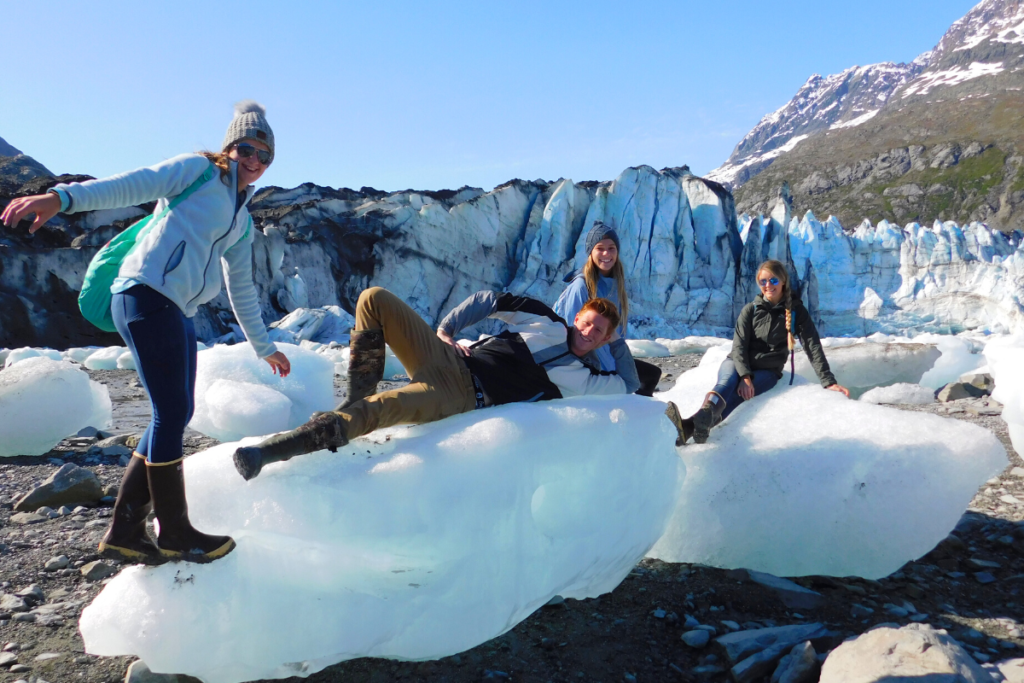 A DIFFERENT KIND OF CRUISE
No lines… no crowds… and plenty of adventure for kids and adults alike. For those who want to connect with nature and wildlife with like-minded travelers, UnCruise, picked as the top adventure cruise line by CruiseCritic.com, offers all-inclusive adventures with expert guides aboard ships carrying 22-86 guests. UnCruise Adventures is operating fully vaccinated cruises. Newly announced for next winter are a small-ship winter sports cruise to Alaska, available in February and March 2024. The seven-night cruises travel around Southeast Alaska, to and from Juneau, offering lots of adventure along the way. Cruisers can expect downhill skiing, heli-skiing, cross-country skiing, snowboarding, snowshoeing and ice skating, all with visits to top spots like Glacier Bay National Park.
Besides Alaska (book now for summer!) there are trips to the Hawaiian Islands, Mexico's Sea of Cortés, Columbia & Snake Rivers, coastal Washington, Galápagos, Costa Rica, Panama, Belize, and Colombia. Itineraries are flexible in order to seek out wildlife and maximize adventure activities — hiking, kayaking, paddle boarding, snorkeling and more with a focus on local sustainably sourced cuisine. Contact UnCruise Adventures for more information and bookings.
DISCOVER PICASSO IN SPAIN
The year 2023 marks the 50th anniversary of the death of Pablo Ruiz Picasso, the legendary Spanish artist. Picasso, who was born and raised in Spain, went to Paris to study in his youth and lived in France for many years. In an unusual move for the highly competitive travel industry, the nations of France and Spain have united to present a year of extraordinary Picasso exhibitions. His work will be shown in both countries; save France for a spring or summer visit.
Winter is an ideal season to visit temperate Spain, where 16 exhibitions will come to five cities that left their mark on the young artist. As his birthplace, Malaga is where Picasso held his first art exhibition at age 13. Picasso loved his seaside hometown, now a popular gateway to North Africa with ferries to the Spanish city of Melilla and the port of Tangier in Morocco. Casa Natal Picasso is open free daily to those under 18 and is only 3 euros for other visitors. The town of A Coruña where he lived will host a special show. Beautiful Barcelona, where Picasso's father was an arts teacher, is doing special exhibits at the Picasso Museum plus a special joint exhibit of Picasso and Miro beginning next fall. Picasso attended one of the top art academies in Madrid. Four major museums in Spain's capital will star Picasso's work through September 2023. Don't miss the unique 50th anniversary exhibits that focus on Picasso's affection for Coco Chanel, El Greco and Velazquez. The Guggenheim in Bilbao, like its sister Guggenheim in New York, features Picasso in fall 2023. For more information on tour packages and how your family can fit some of these landmark shows into your itinerary, visit the tourist office of Spain.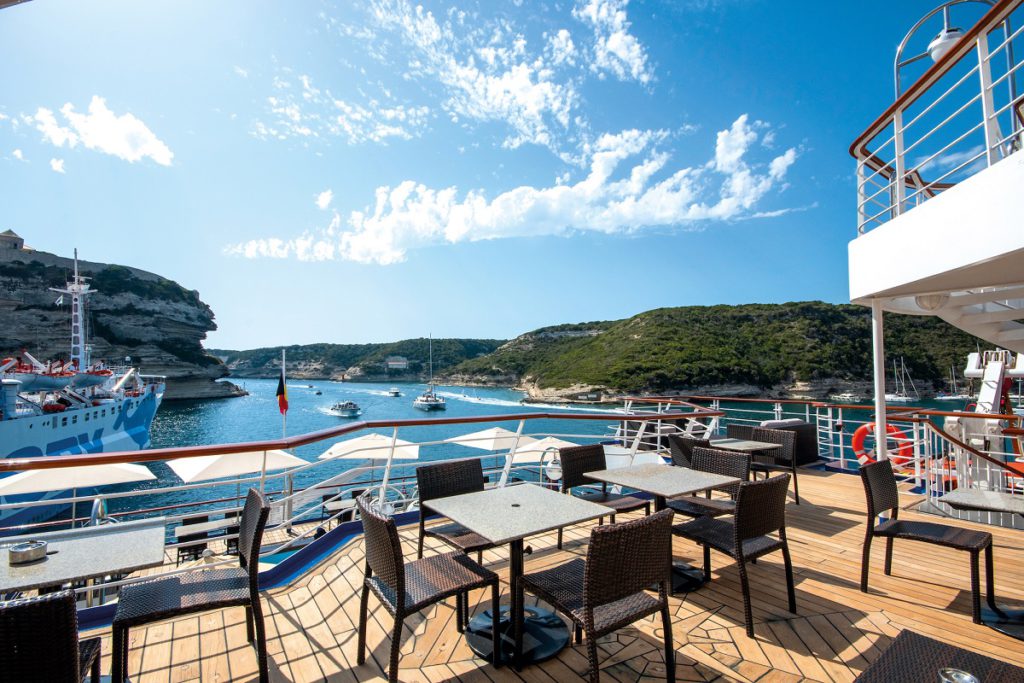 EXPLORE ASIA, AFRICA AND EUROPE SLOWLY, DEEPLY AND MINDFULLY
Croisieurope, the noted river and barge cruise company based in Strasbourg, France, is best known for cruises on Europe's great rivers. After New Year's, they expand their itineraries to include bucket list destinations your family may not have considered. Let's look at some of the more-unique programs that operate from January to March, 2023.
In Europe, for example, Journey to the Canary Islands, where springtime is eternal. Their 7-nights cruise calls on six islands, from Tenerife to Lanzarote. If warm weather and an intense cultural immersion are your goals, tour Asia. join Croisieurope's 10-night Siem Reap to Ho Chi Minh City river cruise along the legendary Mekong River. You'll begin at Angkor Wat and cruise through Cambodia and Vietnam.
Africa is a favorite destination for river cruisers during the northern winter season. Why not discover wildlife in its natural habitat on an unforgettable Safari Cruise through Southern Africa? Experience 8 nights on land and sea across South Africa, Botswana, Namibia and Zimbabwe, from Johannesburg to Victoria Falls. Or, match the kids' school curriculum on a voyage to antiquity. Croisieurope's Nile Cruise explores Cairo, temples of the gods, and tombs of the Pharaohs. On a Red Sea cruise, explore the wonders of Egypt and Jordan from the resort of Sharm el Sheik.
On all their river cruises, expect all meals and drinks at the bar included. Their French cuisine is, of course, delectable, and with enough variety for kids. Rates include WiFi on board, comfortable cabins, all onboard activities and most guided shore excursions.
FLORIDA BEACH TOWNS NO MATTER YOUR STYLE
Florida is a Mecca for snowbirds in winter, but that doesn't mean shorter term visitors can't find a deal. Make friends with the bottlenose dolphins at Hawks Cay, for example. This family getaway on the secluded island of Duck Key has special savings for teachers, first responders and military service members. AAA members save up to 20% year-round. While exploring the Florida Keys, don't miss the famous Old Seven Mile Bridge. Originally the centerpiece of Flagler's Florida Keys Over-Sea Railroad, it connected the Keys with each other and mainland Florida for the first time in 1912. A mere 110 years later, the 2.2-mile span of the bridge restored as an urban park has reopened to the public. The $44 million project connects Marathon to Pigeon Key – once home to railroad workers — over both the Atlantic Ocean and Gulf of Mexico. Hop on a 60-passenger tram to explore it.
Just south of Orlando, Kissimmee is a great bet for those seeking affordable vacation rentals inland, many with their own pools. Local real estate management companies often have better rates than places listed on Airbnb. There are also 22 18-hole golf courses to keep your golfers busy.
Several destinations discount after the holidays. Stay longer and save more at Marriott's Legends Edge at Bay Point with two-bedroom villas. In Clearwater Beach, one of our top Florida at New Year's destinations, opt for the Winter & Friends Package at Wyndham Grand Clearwater Beach where a portion of the proceeds are donated back to Clearwater Marine Aquarium to support rescued marine animals in their care. The south Florida Everglades region, popular with outdoors lovers and flycasters, is a great value in winter. Read our Florida Gulf Coast checklist for more.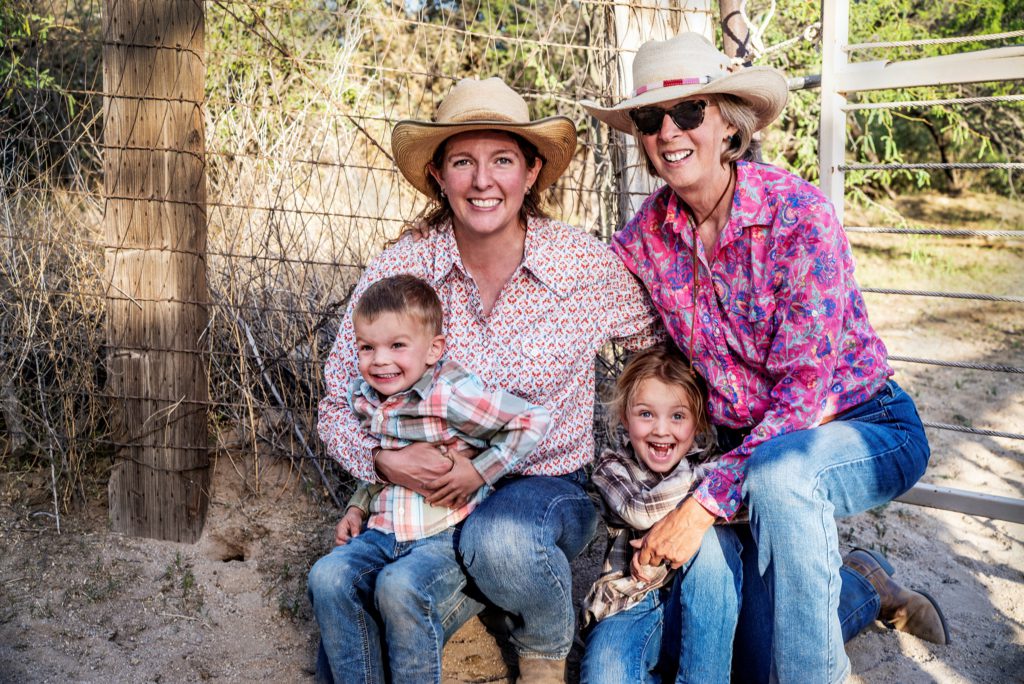 HORSES, COWBOYS, DUDE RANCHES & THE GREAT OUTDOORS
Whether you are looking to take a winter getaway or plan for your next family vacation, be sure to keep dude ranches at the top of your list. The Dude Ranchers' Association and their 90+ member ranches are waiting for travelers from near and far to come experience the Western and cowboy way of life. Immerse yourself in a culture and destination that you may have never considered before. Enjoy the beauty of nature, serenity and peace dude ranches have to offer. If you are looking for a warm or cold getaway this winter, book one of the Dude Ranchers' Association member ranches soon. Availability is limited and spots are filling daily.
Dude ranch vacations are popular for 2023 because they are nature based and offer small group numbers. Guests feel safe in individual cabins and lodge rooms with enhanced cleaning procedures. Dude ranches also offer activities for anyone at any age and rates are all-inclusive. Contact the Dude Ranchers' Association (tel. 307-587-2339, info@duderanch.org, https://duderanch.org) — a free resource to help you find the perfect ranch for you — today.
LITTLE WINTER ROAD TRIPS
AAA forecast nearly 55 million Americans would hit the road for Thanksgiving, so there's no doubt that road trips are still very popular. In cold winter weather, however, weekend trips with shorter drive times may work best for your family.
Make your goal a winter festival and turn it into a long weekend adventure. Winterfest, for example, runs from November to February 2023 in the Smoky Mountains. Tour Tennessee to explore the Dollywood theme park, drive the Winterfest Driving Tour of Lights along Pigeon Forge Parkway (open till Feb. 19, 2023) or fly over it with Scenic Helicopter Tours in Sevierville. Explore Gatlinburg and beyond.
In Colorado, Aspen's Winterskol runs Jan. 12-16, 2023. This celebration dates back to 1951 with broomball and fat biking competitions, on mountain activities and more. The Steamboat Springs Winter Carnival takes place Feb. 9-13. Teams from around the world convene in Breckinridge Jan. 27-Feb. 1, 2023 for the International Snow Sculpting Championships.
California boasts SNOWFEST in Tahoe City, Nevada where you can catch 20 events over the 10-day period Feb. 24-Mar. 5. Hardy winter lovers should travel north to Minnesota for the St. Paul Winter Carnival (Jan. 26-Feb. 5) or to the Adirondacks in upstate New York for the Saranac Lake Winter Carnival (Feb. 3-Feb. 12.)
And here's a non-drive-to idea: the Harbin International Ice Festival, one of the most adventurous and one of the most impressive winter festivals in the world. Knock this one off your bucket list between Dec. 23, 2022 to Feb. 28, 2023 and explore more of China while there.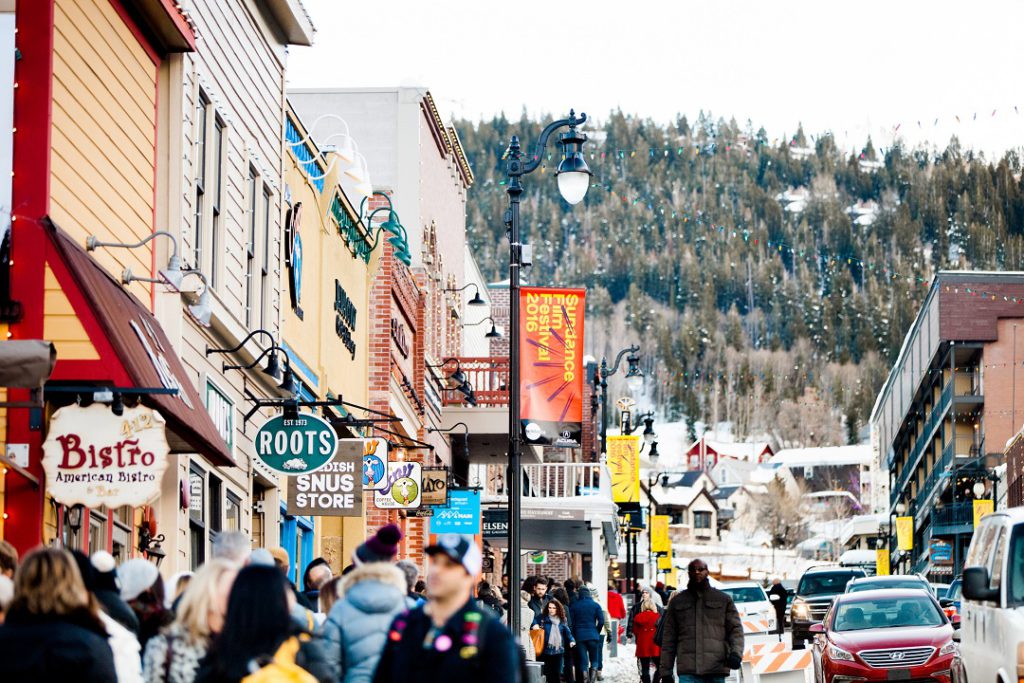 LIVABLE MOUNTAIN TOWNS ARE BEST IN WINTER
Park City, Utah is one of the easiest-to-reach and best Western ski areas with several mountain resorts in close proximity. Since Vail Resorts opened the 7,300-skiable-acre wonderland, Park City Mountain, it's got all of the terrain features — including a mountain coaster — your riders and free skiers could want. Parents love the new dedicated beginner learning area at the Canyons Village and the family-friendly Red Tail Grill at the Canyons base area. Deer Valley is a ski-only resort that has been named #1 in the U.S. for 10 straight years in the World Ski Awards. And Woodward Park City is a new Woodward location, the first in Utah that offers all ages (especially adults) a place to enhance or learn skills in a range of sports including skiing, snowboarding, skateboarding and BMX among others. Go snow tubing or try an authentic Olympic bobsled run at the Utah Olympic Park. Those with special challenges will find adaptive recreation programming at the National Ability Center in every season.
The fun Western town of Park City is filled with chic shops and restaurants, plus condos, hotels and B&Bs where you might snag a lodging bargain. And annual Sundance Film Festival in mid-January is a winter highlight. Many places issue a $300 Delta Gift Card if you book select nights through April, 2023. Stroll Main Street between Thanksgiving and New Year's to pose with a life-sized snow globe installation. Located only 25 minutes from Salt Lake City International Airport, the town offers the chance for a car-free getaway with free public buses, shuttles, taxis and ride sharing. Young families will find Park City a fun and romantic destination. Read about our visit here in 2022.
LIVE WELL IN TINY HOUSES & RV'S
Resolve this winter to focus on sustainability. The trending tiny house movement is all about sustaining our planet. Families who choose to live simpler lives with less, and preserve the natural environment, will be thrilled at a trial run in these units. Brands such as Escape Vacations feature tiny houses for rent or sale in California, Colorado, Florida, Georgia, Nevada, New York, North Carolina, Oregon, Texas, Washington State and Wisconsin. Try tucking your family of four into one of the Catskills, New York units where winter rates begin at $175 per night. Tiny doesn't come cheap but sampling minimalism with the kids is priceless.
Looking for other outdoor activities with tiny houses to stay in? Plan your adventure in nature with a cozy cabin as your home base. The easy-to-book site, Recreation.gov, sorts rustic accommodations (often $50 or less per night) on Federal lands and waterways by location. Choose a warm weather destination during winter or plan now for a spring getaway; these book quickly.
RVing, almost like a tiny house on wheels, is easier than ever. For an annual $99 membership, Harvest Hosts provides an interactive directory of RV spaces at over 4,000 wineries, breweries, farms and more. Opt for a rental from RVShare.com, a VRBO for RVs. You deal directly with each RV's owner and, in some cases, they may set it up for you in a campground.
Another option is an Airstream resort. CampV, located about 90 minutes from Moab in Naturita, Colorado rents restored, parked Airstreams with amenities including scent diffusers and robes. Other glamping places with parked RVs include the brightly colored trailers at El Cosmico in Marfa, Texas or AutoCamp resorts in several states.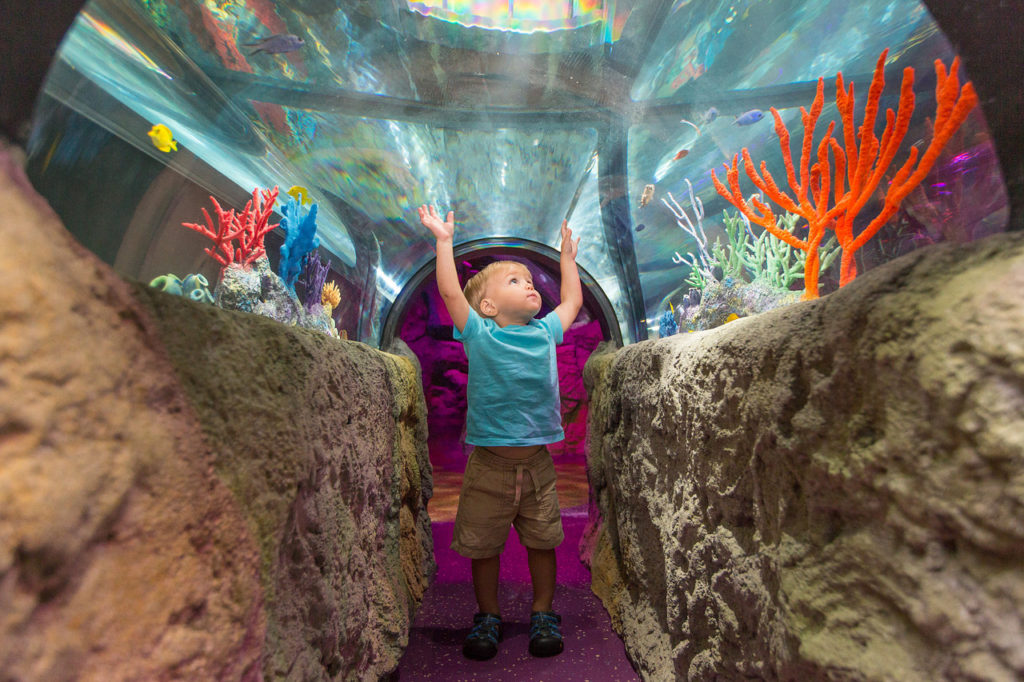 ORLANDO IS BETTER THAN EVER
Orlando is a great bet in winter-sunny skies and warm weather with plenty to do at the theme parks and beyond including world-class dining, parks, museums, golf, tennis and shopping. Actually, it would take more than 120 days to tackle everything there is to do in Orlando! There are plenty of free and inexpensive things to do too, with USA Today ranking Orlando as the top most affordable destination among US cities. The Wheel at Icon Park with spectacular views can be as low as $19.99 for adults. Step beneath the waves in the 360-degree ocean tunnel at Sea Life Orlando Aquarium and come face-to-fin with sea turtles, stingrays and more. Locals enjoy Disney Springs as much as tourists with street performances, plenty of options to eat and shop. Kids can build as many LEGO figures as they want at The LEGO Store. At Universal CItywalk, parking is free after 6 pm (except on special events nights) and free activities include dance parties, water taxis, restaurants and more. Hike or bike along the 20.8-mile West Orange Trail or visit the Tibet-Butler Preserve — 438 acres of wilderness in the Butler Chain of lakes. New to Orlando's Lake Nona community, the Lake Nona Sculpture Garden is a 50,000-square-foot outdoor space where you can explore a distinguished selection of sculptures from one of the world's largest private art collections
SAVE ON SKIING, BOARDING, SNOWSHOE ACTIVITIES
During the Pandemic, many families turned to snow sports because they could be outdoors and recreate together. Winter continues to be a great time to get outdoors with the kids, especially because you can do so affordably.
Many believe that smaller resorts — those in the Midwest and Pennsylvania, for example — will continue to attract many families who prefer to stay closer to home. Especially if you are a family of beginners or have young children, you may find it more economical to opt for a smaller ski resort your first time out. Drive rather than fly to your destination. Pay less for lodging near the slopes instead of on them. Save on lift tickets and ski school classes with regional passes.
Colorado Gems, for example, comprise 11 smaller Colorado snow resorts that are less expensive and less crowded than the big-name resorts. For younger families, these local hills are easier to navigate too. For just $42, the GEMS Card provides your choice of either two BOGO lift tickets or a discount of 30% off individual lift tickets. The pass can be used twice at each ski area for 22 total uses and pays for itself after one use.
Read more about them and other small resorts we are highlighting in the annual Family Ski and Snowsports Directory. [Eileen link to here; Check out the new Taking the Kids Fun in the Snow section.]
Many states such as Colorado, Idaho, Michigan, New Hampshire, New York, Utah and Vermont have kids' ski free deals for certain grades, often starting for third graders. An app called WinterKids offers deals in Maine and New Hampshire. You don't typically have to be a state resident. However, each program is slightly different, all have small administrative fees and typically you need to apply in advance. Besides free lift tickets — a significant savings that can add up to hundreds of dollars – many Kids Ski Free passes encourage lifelong learning with discounts on rental gear, outerwear and more.
SNOW PLAY FOR ALL AGES, NO SKILLS NECESSARY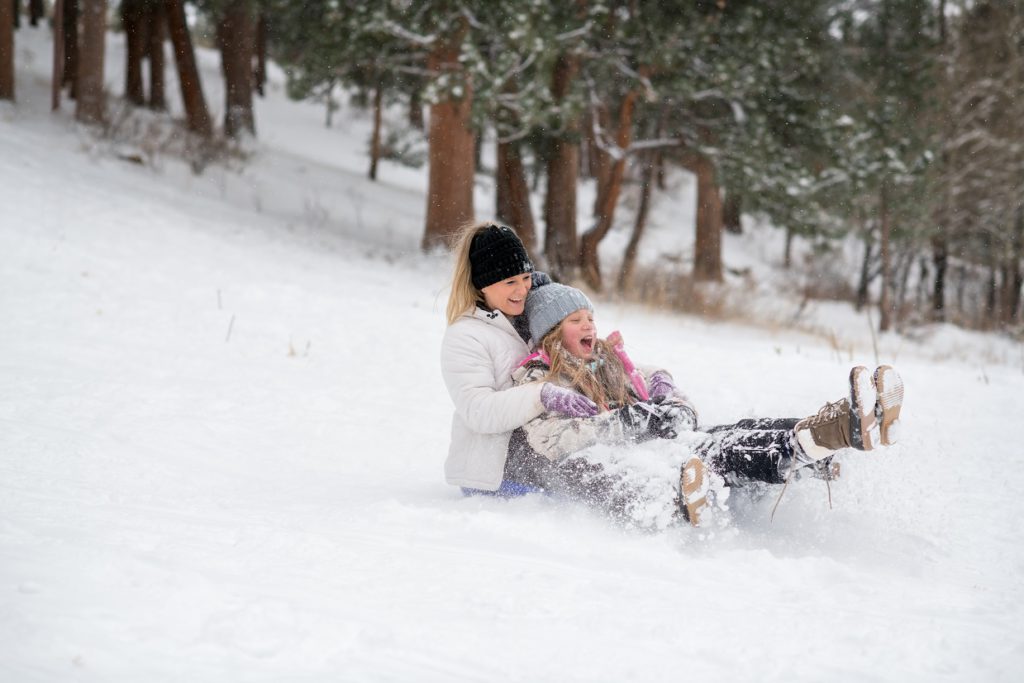 YMCA of the Rockies – Estes Park Center is located on more than 850 acres adjacent to Rocky Mountain National Park and offers visitors year-round access to wide open spaces, beautiful mountain scenery, and cozy and affordable lodging. The property features dozens of on-site family friendly winter activities. Non-ski and non-snowboard recreation ranges from new winter hikes and guided snowshoe trips in Rocky Mountain National Park to campfires, ice skating, sledding and more.
New at the Estes Park Center, the Enger Family Nature Trail features an upper and lower loop built for all ages and accessibility levels – the perfect spot for a winter hike or snowshoe. The Estes Park area is known for its abundant wildlife; guests can often spot elk, deer, small land animals and birds just outside their lodging. The resort also offers wildlife ecology classes and expert guides to help guests safely view wildlife on hikes.
When guests are ready to warm up for a bit but want to keep the fun going, there are plenty of indoor adventures to be found at the Estes Park Center including a 35-foot climbing wall, cozy fireplaces all around the property, a well-appointed history museum, escape room, roller rink, craft center, gym and game room. Overnight accommodations range from comfortable hotel-style lodge rooms to multi-bedroom private cabins. Most cabins are dog-friendly, so the whole family can join in on the fun – even Fido!
SUSTAINABLE ISLAND LIFE IN HAWAII
Sustainable travel is in, especially in Hawaii. The islands took the pandemic closure period to reevaluate tourism goals since visitation is already back at 89% of 2019 levels. Many Hawaii resorts are now upping their cultural programs and environmental initiatives. Hanalei Colony Resort, literally at the end of the road on the North Shore of Kauai, is as unspoiled as it gets. They encourage visitors to shop local with a discount, reusable shopping bags and a guide to the island's farmer's markets and farms.
There are family voluntourism programs that can offer hotel savings, as well as the satisfaction that comes from giving back. At the Grand Hyatt Kauai Resort & Spa, for example, the Malama package offers a 5th Night Free for guests who do a beach cleanup. A new Hawaiian Cultural Center offers classes (lei making anyone?) while local artisans show off their wares in the lobby.
Visit the farm at Turtle Bay Resort on Oahu's North Shore where you might Kayak with the giant sea turtles. At the Four Seasons Oahu Ko Olina, about a half hour north of Honolulu, The Kids for All Seasons program, unlike at many luxury hotels, is complimentary for kids 5-12. (Younger kids may visit the appealing sunlit space with an adult.) Activities focused on sustainability and local culture are listed by the time offered so kids may come for what they like. Think fish feeding around the resort, lei making, Hawaiian stories and legends, working with artisans. Seasonally, enroll teens in exclusive activities — a sail and snorkel around the resort, for example or a guided hike.
Alohilani Resort Waikiki Beach on Oahu announced last month that it is on track to become the first carbon neutral hotel in the state of Hawaii. The resort is now powered by 100% renewable electricity, has pledged to plant 100,000 indigenous trees with the Hawaii Legacy Reforestation Initiative and has introduced a sustainable food and cocktail happy hour series centered on locally sourced products.
THEME PARK DEALS & STEALS
There are plenty of deals to tempt you for a day or two – or longer – at the major theme parks. Typically, you can save if you buy tickets online in advance of arrival. Universal Orlando Resort is touting two days free admission with a 2 park/ 2-day ticket and savings up to 25% on five-night vacation packages. Check out the new Jurassic World VelociCoaster!
Spend some downtime researching credit card and other membership group offers. Save up to 30% on theme park tickets, for example, with AAA discounts. GOCITY.COM passes include discounted admission to the San Diego Zoo, SeaWorld San Diego, LEGOLAND California and the San Diego Zoo Safari Park.
Look for hotel-theme park deals. At Legoland New York in the Catskills, where winter can mean big snow, the theme park closes from January to April. However, the on-site Legoland Hotel hosts fun, top value Hotel Sleepover packages on Friday or Saturday nights from Jan. 6- Mar. 25, 2023. Book a room that includes free breakfast for the family, character meetups, themed activities, Lego build events and evening dance parties, all from $199 per night.
Southern California stays sunny all winter. Knott's Berry Farm is offering a winter Classic Package which combines Knott's Berry Farm admission tickets, an on-site guestroom, breakfast buffet and parking for $320 for a family of four. Over at Disneyland Resort in Anaheim, the winter season brings more festivals than ever before. Expect Chinese food, gorgeous silk outfits for your favorite characters and more Asian traditions at the Lunar New Year celebration. It marks the Year of the Rabbit Jan. 20- Feb. 15, 2023. Spring travelers will encounter the delicious Disney California Food & Wine Festival from Mar. 3- Apr. 25, 2023. Even reluctant eaters will want to sample new eats curated by Disney chefs and the cooking demos are great fun. Cheers to treating our over-21s to a Cathey Circle Winemakers Reception.
Did you know SeaWorld is one of the largest marine animal rescue organizations in the world? Enjoy three parks for $53.33/park at any combination of Florida theme parks: SeaWorld Orlando, Aquatica Orlando, Busch Gardens Tampa Bay and Adventure Island. Also look for deals at the San Diego and San Antonio parks.
At Walt Disney World, currently celebrating its 50th anniversary, families will appreciate the many long-stay specials available for hotels and park tickets. UK and Irish families can book a 50th Anniversary Disney World Package now and, for those staying two weeks, pay just $47 per day for entry. That gives you plenty of time to enjoy Orlando, see the spectacular "Disney Enchantment" and "Harmonious" shows and ride Remy's Ratatouille Adventure and Guardian of the Galaxy attractions.
WARM UP AT IMMERSIVE EXPERIENCES
Rouse the kids' interest in other worlds at new immersive experiences. One of the best is "Beyond King Tut," a National Geographic-sponsored experience based on Egypt's legendary boy king. More sophisticated than many of these multimedia events, the King Tut show uses a variety of techniques to tell his story. Allow up to two hours to absorb the projections, animated films, computer graphics and display cases full of digital imagery. There are no museum quality artifacts, yet hundreds of meters of blackout cloth create a palpable "tomb" effect as you navigate the historical maze. At our visit to Pier 36 in New York City (live Nov. 18-Jan. 1, 2023), dozens of families with children were mesmerized by Tut's story. That engagement with the long, long ago and far, far away is priceless. For an extra fee, you can purchase a VR tour of the tomb but we did not find it nearly as interactive as VR is capable of. Check out Beyond King Tut for upcoming city tours to Atlanta, Houston, Los Angeles, San Diego, San Francisco, Washington DC and Vancouver, BC, Canada.
Look for the major traveling immersive shows such as the pioneering multimedia art installation, "Immersive Van Gogh." FTF caught this fascinating, absorbing and surreal audio-visual experience in San Francisco in summer 2021. All ages will be captivated by Dutch artist Vincent Van Gogh's paintings which are digitized, excerpted and animated to draw the audience into the action. In some cities like Los Angeles, you can sign up for yoga classes inside this captivating environment. If you're only going to see one art show this summer, this one featured on "Emily in Paris," should be it. Immersive Van Gogh is still playing in 19 US cities plus Toronto.
Meow Wolf, the Santa Fe, New Mexico based arts and entertainment group, is a pioneer in immersive and interactive live experiences. Unlike a traditional museum, the art at Meow Wolf envelops you as you step into another world. After instant successes in Santa Fe and Las Vegas, Convergence Station is Meow Wolf's third permanent installation in Denver. Meow Wolf Convergence Station, with 90,000 square feet of art covering four floors and 79 installations, has become one of the city's top tourist attractions. If you have a favorite immersive experience happy place, please share it in the Comments section.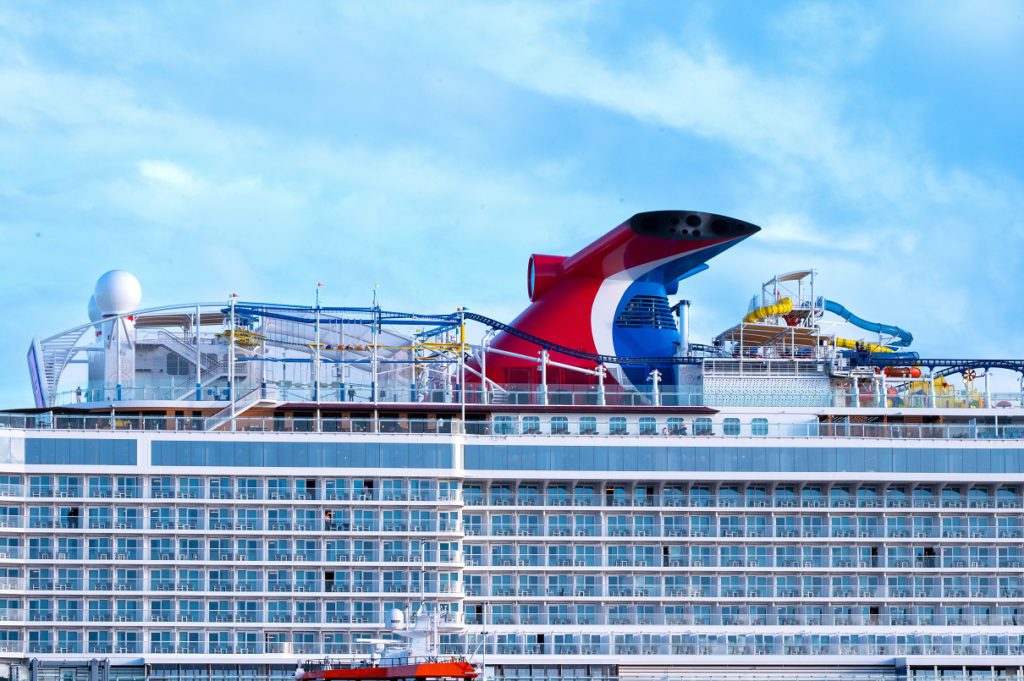 WINTER AT SEA ABOARD THE NEWEST CRUISE SHIPS
January traditionally starts the cruise lines' Wave Season, the time to snag the best values on future cruises. Plan now to enjoy a tropical sojourn at sea aboard Carnival Cruise Line's newest Excel class ship, Celebration. This ship sails year-round, week-long cruises to the Eastern and Western Caribbean visiting San Juan, Puerto Rico, Cozumel, Mexico, Grand Turk and other favorite ports. Carnival's present to itself in celebration of the cruise line's 50th birthday year, it debuted in November 2022. Celebration accommodates more than 5,200 fun-loving guests, features six unique zones for dining, playing and lounging; the award-winning BOLT roller coaster; and uses a fuel-efficient Liquefied Natural Gas (LNG) propulsion system.
Enjoy a bucket list adventure at sea aboard Seabourn Venture, which made its first-ever visit to Antarctica in November. Seabourn, the leader in ultra-luxury ocean and expedition travel, purpose built the expedition ship so guests could comfortably explore the "Great White Continent." This line is a great choice for families traveling with adult children who will appreciate all the amenities, fine dining and adult programming onboard.
Many cruise lines, such as Holland America, are using Wave to announce a "Time of Your Life" offer through Feb. 28, 2023. Book select summer 2023 to spring 2024 cruises now for a free stateroom upgrade, fare discounts, free fares for kids in third and fourth bunks, and reduced deposits. Other value amenities include tours, beverages, specialty dining and Wi-Fi with the "Have it All" premium package. An even bigger value, cruisers who book by Jan. 31 receive up to $400 per stateroom onboard credit, depending on the length of the cruise.
Wherever you see ads or images within this special
FamilyTravelConsulting.com
travel section, the advertising and custom content has been brought to you by our sponsors. All other content and opinions are based upon the authors' actual travel experience and knowledge.