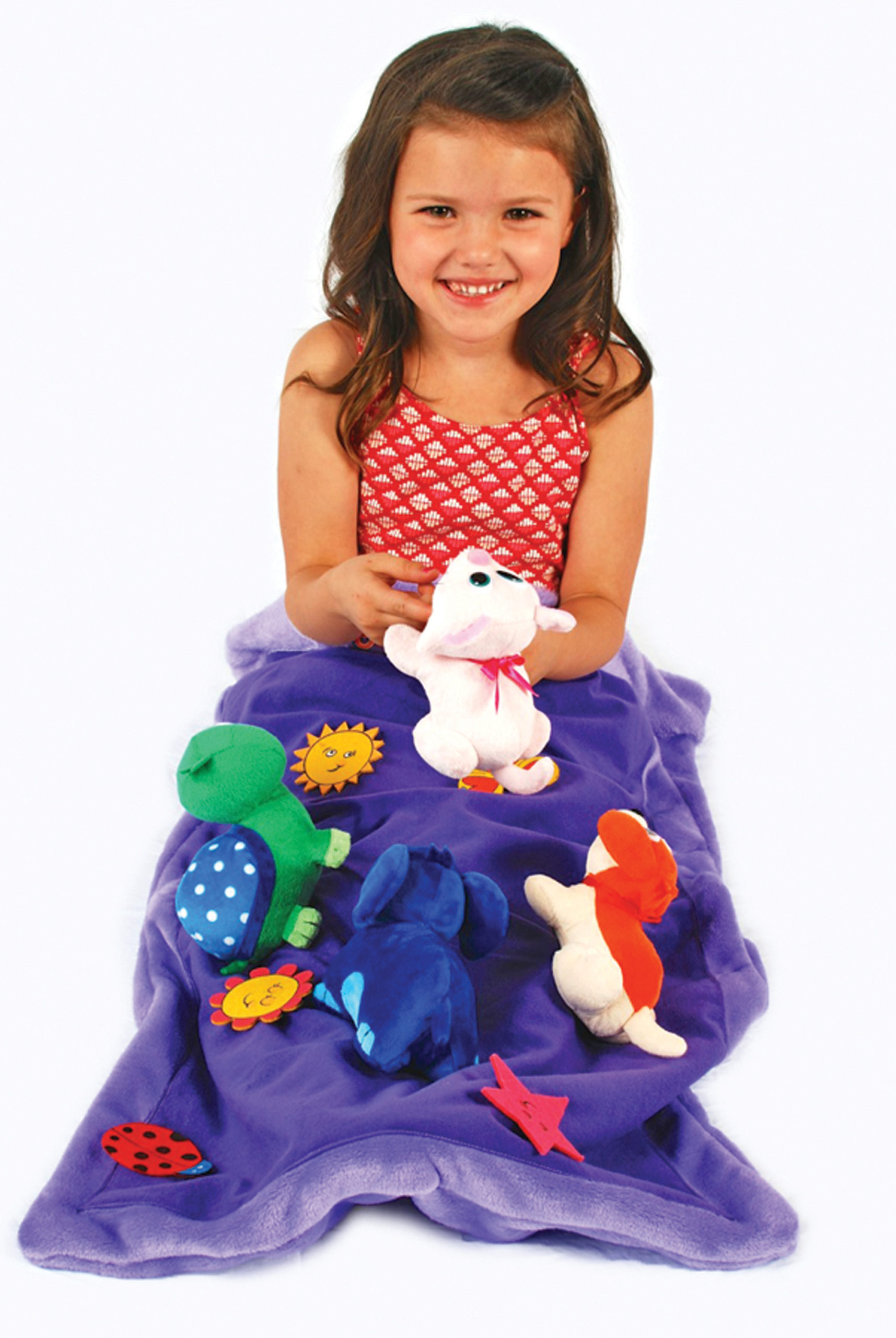 SackPals provides a warm, cozy environment for kids to create a world of imagination and fun during playtime or while traveling in a car or plane. The Sack is designed to keep youngsters cozy and safe with adorable little plush animal Pals who love to keep eye contact and are always close by ready for adventure.  Our Pals won't get lost or fall off during playtime because they stick to the play surface with hook and loop material and can be easily repositioned over and over again.
When playtime is over or once everyone has arrived at their destination, the Sack can be simply turned inside out and the Pals are kept safe inside.
Order your SackPals starter set for $39.95 at www.sackpals.com. Recommended for kids 3 and up.
This post is sponsored by SackPals