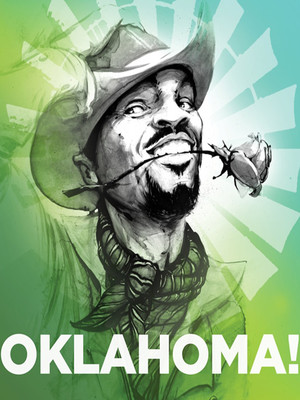 By Andy Yemma
One of my earliest memories of the movies was going to see the Rogers & Hammerstein classic "Oklahoma!" with my parents in the mid-1950s. I'm pretty sure my 6-year-old self fell asleep before it ended but I've always remembered the tunes "Oh What a Beautiful Morning" and the "Surrey with the Fringe on Top."
Over the many decades since I've seen the film several times as well as a roadshow in Chicago in the 1990s and a revival on Broadway about 15 years ago, all delightful. But the newest revival, which we just saw in Denver shows that a good theater can produce a beloved musical that not only entertains, but provokes thought and discussion.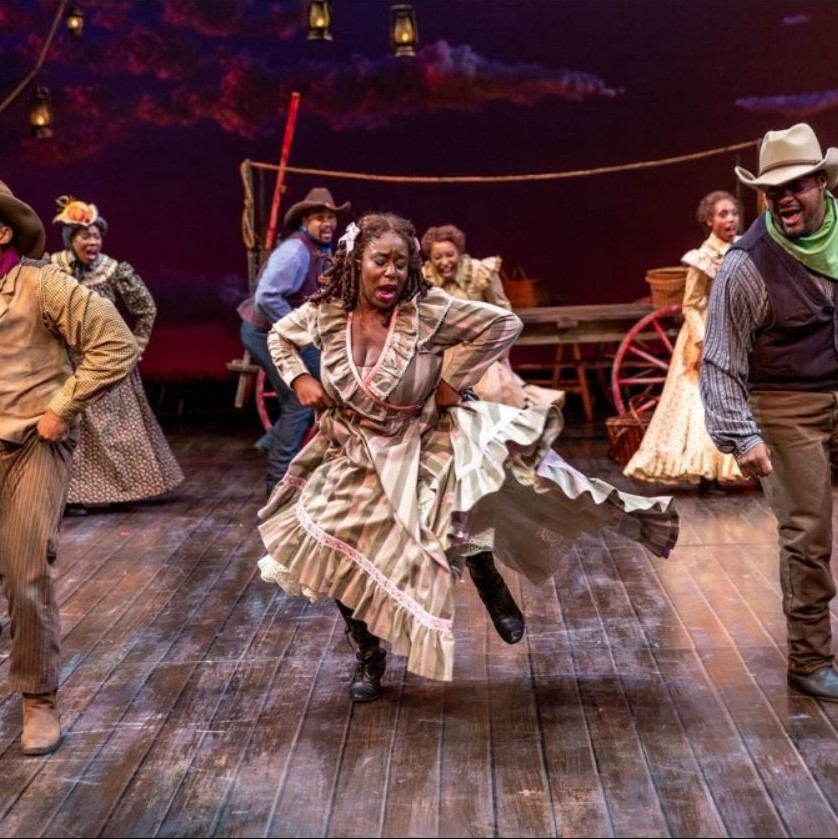 An all-black cast (with the exception of the Persian peddler Ali Hakim) performs all the music and dance of the original with high style and grace. But the dialogue sets this performance apart with the use of early 20th Century African-American dialect (with some 21st Century dialect interwoven).
Interspersed with the original Rogers & Hammerstein script are some subtle (and funny) references to racism and oppression. Example: When Curly sings to Laurey about the surrey being pulled by a team of "snow white horses," she asks him how he can tell them apart.
The production was the idea of the new Denver Center Theatre Company artistic director Chris Coleman, who produced a similar rendition in Portland OR in 2011. In his research, Coleman found that there were 50 all-black towns and 137,000 black people in Oklahoma Territory just before it became a state. That inspired him to create the all-Black cast.

I have the feeling this revival will pop up elsewhere around the land soon, but for now you can see it through October 14 at the Denver Center for the Performing Arts.