Trampolines were originally only used in gyms to help people build muscle and coordination. Nowadays, most people associate trampolines with fun, but if you have a home trampoline the chances are that you have the exact opposite going on in your garden, with kids fighting over whose turn it is.
This is where trampoline parks come in. The whole family can jump together, and many modern trampoline parks are filled to the brim with custom-made models that span across entire warehouses and are decked out with obstacle courses, rock climbing, and other fun activities. Fun, fun, fun!
To help you find the best location to visit with your family, we have identified the top five trampoline parks and franchises in the United States.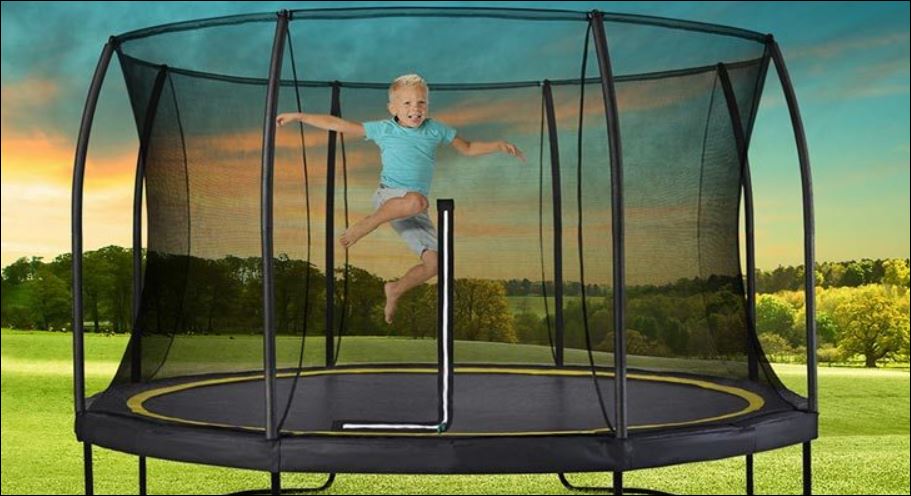 Altitude Trampoline Park
Altitude Trampoline Park is one of those major franchises with locations across multiple countries and continents. The majority of its parks are in the United States, making it one of the easiest places to visit with the family.
One of the primary reasons why this is perhaps the best trampoline park franchise in the country is its inclusion of numerous amenities and play areas for individuals of all ages. You wouldn't have to just make do with basic trampolines and foam pits. The majority of locations also include dodgeball on trampolines, a toddler area, a bouncing basketball court, fitness classes, a battle beam, and even an area dedicated to ninja war training and play.
Because these locations tend to be large and include multiple areas, they are great for entire families and birthday parties. While you can't bring food inside, you can purchase food and beverages while bouncing and playing. Depending on the area, you might also be able to take a break from bouncing to enjoy bowling, laser tag, and karaoke.
Sky Zone Jump Parks
Sky Zone is another large franchise with over 200 locations around the world. While perhaps the best Sky Zone Park is located in Missouri, there are excellent spots all across the United States that offer amenities for all ages.
It is a crucial part of Sky Zone's philosophy to be accessible to people of all ages and backgrounds. The company believes health is essential for everyone and that everyone should have a chance to exercise is a comfortable and fun environment. The company also encourages socialization and builds its parks with open areas and obstacle courses where children and adults of all ages can play and get to know one another.
In terms of amenities, Sky Zone has a lot to offer. Besides basic jumping areas, there is also a trampoline basketball court, trampoline dodgeball, a battle beam, a ninja warrior course, a zip line, wall climbing, a foam pit, toddler time, a fidget ladder, and free Wi-Fi with similar amenities. While you cannot bring in food or drink, it is offered for sale at the majority of locations.
Overall, this is a great location for birthday parties or just to bring the kids to burn off excess energy.
Flight Fitness Parks
The Flight Fitness Parks are an ideal area if you have young children or are interested in an alternative means of fitness. This company has about twenty locations spread throughout the United States and Canada. Each one is dedicated to having separate areas and times for children of all ages to play in safety and comfort.
If you are an adult, you can still play on a regular basis or choose to attend a variety of fitness classes that encourage you to get up and moving. Some of these include basketball, dodgeball, aerobics, and obstacle courses all based on trampolines for individuals of all ages.
However, Flight Fitness Parks also focuses on just being a go-to family location. It is ideal for birthday parties or just a comfortable and fun evening out with the children and spouse. There are open areas for free play as well as dedicated ones.
A couple of the other amenities common at Flight Fitness locations include wall climbing, an arcade and free Wi-Fi access, tumbling tracks, a zip line, a battle beam, and a ninja warrior course. There is also a foam pit for diving and jumping if you would like a break from the trampolines.
Launch Trampoline Park
Launch Trampoline claims to be one of the first trampoline franchises to have appeared in North America and has spent well over a decade building its brand. The result is hundreds of locations throughout the United States that focus on being safe, family friendly, and ideal for parties or just a casual night out on the town.
One great element of the Launch Trampoline franchise is the organization has strict rules for customer service. Individuals who visit one of these locations are usually guaranteed a fun visit with carefully enforced safety rules and plenty of freedom to have fun. Each location features an open court for general play as well as individual events.
Some of the fun amenities included at most Launch Trampoline Parks include basketball courts, dodgeball locations, a zip line, special designated areas for toddlers and small children, free Wi-Fi, a battle beam, ninja warrior courses, a foam pit, and a slackline.
You cannot bring food or drink into these parks unless you have a party pass.
Urban Air Adventure Park
This is the most unique option on this list because it boasts some of the more complex and exciting trampoline arrangements out of all of the options on this list. It was voted the BEST Gym in America for Kids by Shape Magazine and emphasizes the importance of overall health and wellness for individuals of all ages.
One great feature about Urban Air is the focus on cooperative play and open areas where people can socialize, make friends, and play games together. There are also individual areas for toddlers and small children so they can build their muscles and have fun without the danger of bigger kids.
This is one of the most advanced locations that includes so much more than trampolines. It includes all of the basics like jumping basketball and dodgeball courts, but also has arcades, go-karting, wall climbing, a roller coaster, and laser tag.

Conclusion
There are numerous franchises throughout the United States, so it can be difficult to pick the best one for you and your family. Listed here are some of the best options based on their amenities, the quality and safety of the location, and how much fun you can have while there.
Sponsored by Trampolinefunandmore.net