By: Joanna Mazewski, Taking the Kids Correspondent
Have you ever wanted to go on vacation, relax, spend time on the beach and know that you are putting your money towards a good cause, too? If the answer is yes, all you need to do is head to Clearwater Beach, Florida. The breathtakingly beautiful 343-room Wyndham Grand Clearwater Beach offers guests a chance to stay in either rescued sea turtle or dolphin themed rooms in their newly designed and one-of-a-kind hotel rooms.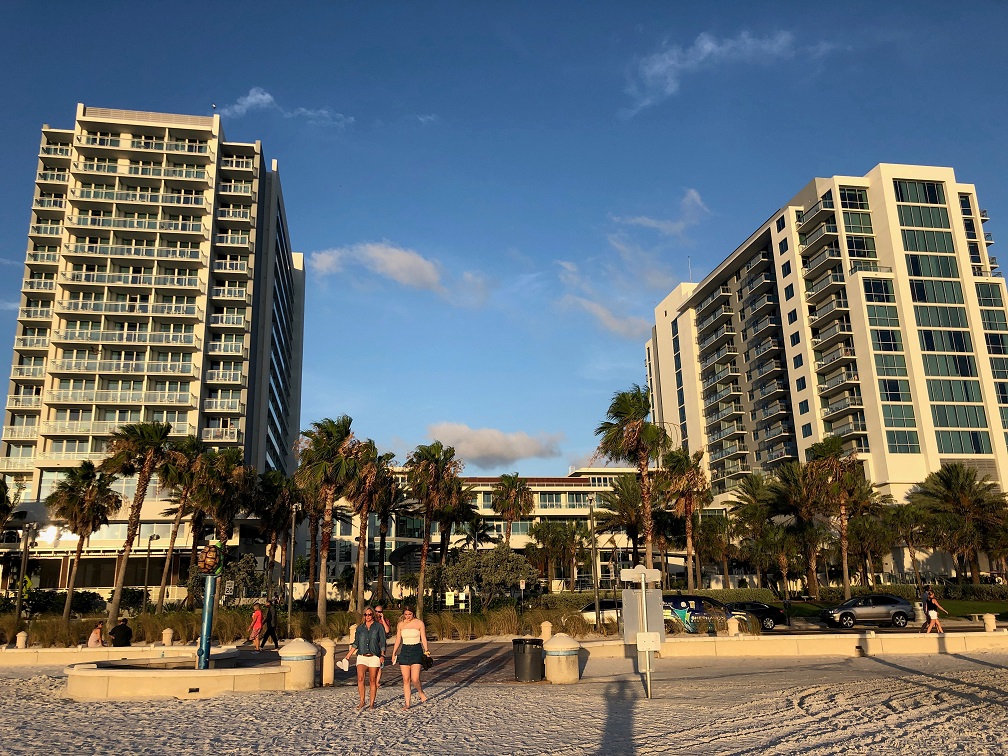 The hotel is the one property in the area that has unique dolphin and sea turtle themed rooms that come complete with a bunk bed and a king-sized bed for parents. That's because the Clearwater Marine Aquarium and the Wyndham Grand Clearwater Beach hotel have teamed up to promote and fund the aquarium's rescue operations. Not only will the rooms make your social media followers envious of your beach getaway, but your vacation dollars will be going towards a good cause, too.
The rooms feature sea turtle artwork and decor as well as a full wall mural of a swimming turtle. The rooms also include either a queen or king bed as well as a set of twin bunk beds with pillows that feature images of sea turtles. And yes, they are just as cute as they sound. There are three unique guest rooms featuring rescued sea turtles, including Hollywood star Mavis, who was in the movie Dolphin Tale 2. These rooms are in addition to the 9 popular "Winter" the dolphin themed rooms that are currently at the hotel. All 12 themed rooms are perfect for families of four that either love or are passionate about marine life and inspired by the rescued animals at Clearwater Marine Aquarium.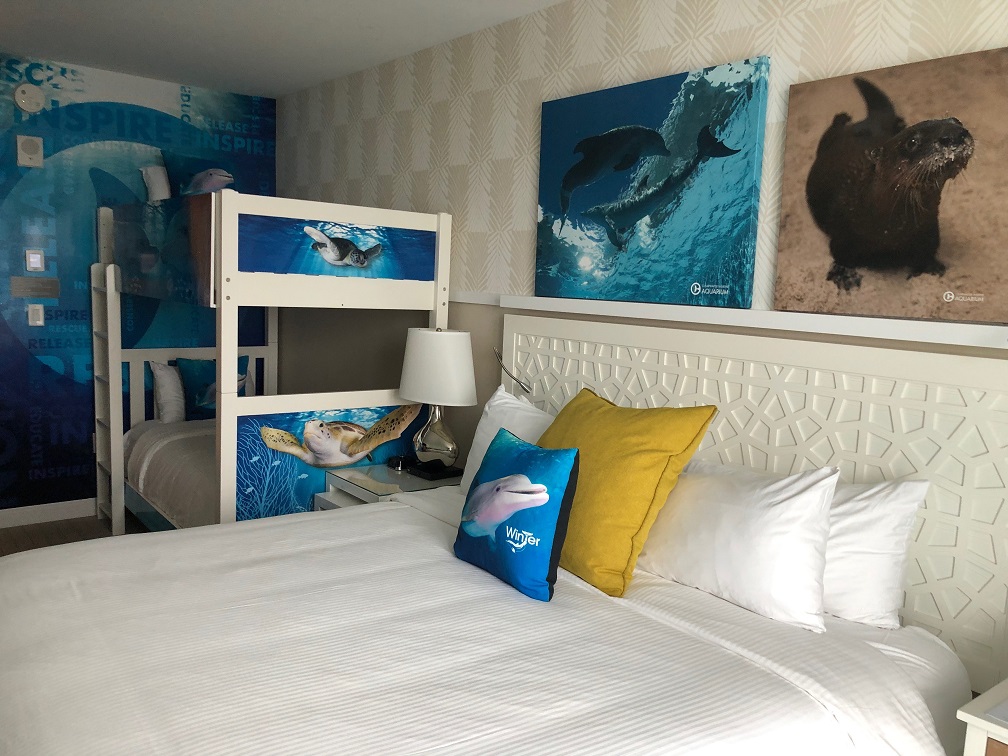 The best part about staying at the hotel is that when booking these rooms, a portion of the proceeds will be donated to the Clearwater Marine Aquarium to assist in caring for rescued marine life. It doesn't get better than that, right?
If that weren't enough, the aquarium will also help educate Wyndham guests on their turtle conservation work and how they can help protect that species. Who says you can't incorporate a little education into your next vacation, right? Actually, this might actually prove to be a highlight for your kids during your stay at the hotel.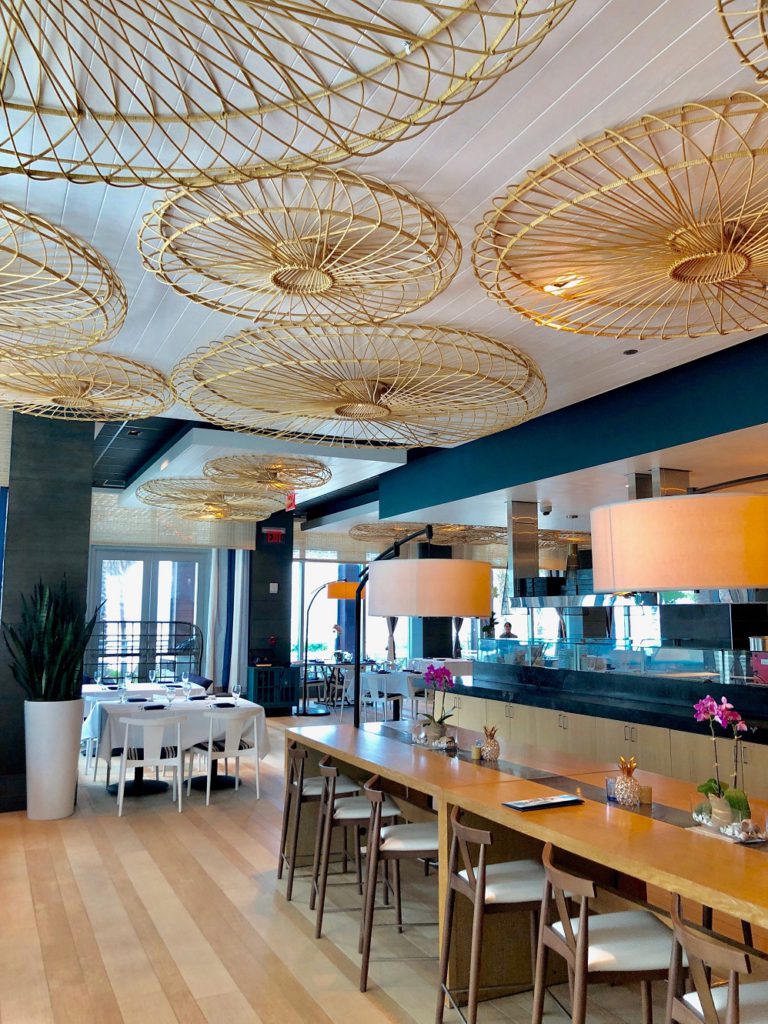 The Wyndham Grand Clearwater Beach is the newest supermodel property on the beach. With its prime real estate location it's only a few steps away from the family-friendly beach. It's also in an ideal location near restaurants, activities and Pier 60 and a lively outdoor pool and whirlpool, should you need a temporary break from the surf and sand.
Know Before You Go:
Wyndham Grand Clearwater Beach
100 Coronado Dr.
Clearwater, FL 33767
(727) 281-9500