By Eileen Ogintz
Tribune Content Agency
Say hello to the Big Guy — the Really Big Guy.
You'll find, Isak Heartstone, the new 15-foot-tall, not-scary troll on the newly constructed Trolstigen Trail in Breckenridge, Colorado. He's got a great message too — recycle and reuse whenever possible, as he was built by Danish Artist Thomas Dambo, known around the world for making great things — like this giant troll — from trash and recycled materials. (It's an easy walk, bike or free public bus ride to find Isak, and an appealing spot for selfies — and a picnic.)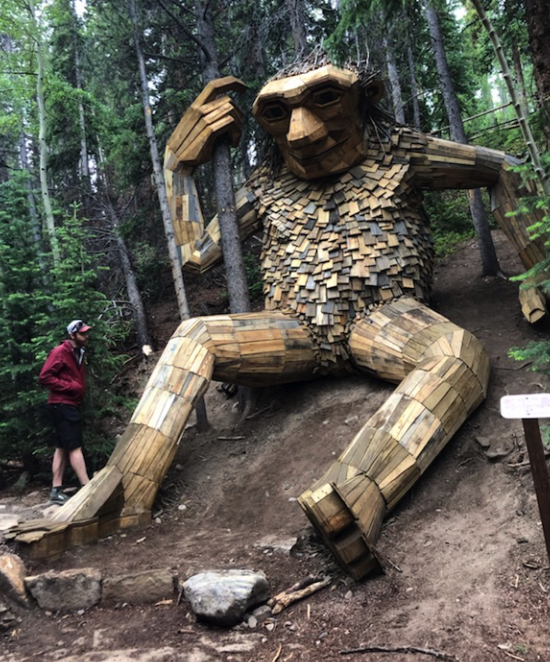 If you are looking for a last-gasp summer trip to get out of the heat or a fall getaway with — or without — the kids, you can't do better than a mountain town like historic Breckenridge, about 90 minutes from Denver, where you can hike, bike (there are more than 60 trails that take off from downtown), indulge your inner foodie (there are more than 100 restaurants in this town of 5,000), whether you want Vietnamese Pho, Thai curry, a gourmet meal, good burger or first-rate pizza (and a craft cocktail at the kid-friendly Breckenridge Distillery, the highest in North America), complete with big patio, giant games and free shuttle.
I especially love that in late summer and fall so many activities are free — selfies with Isak, festivals, hikes and picnics, mountaintop concerts, even a visit to the Breckenridge Welcome Center and museum, which covers everything from gold mining to the beginning of the ski industry.
Locals, including Breckenridge Mayor Eric Mamula, came for the winter snow season and stayed for the summer — in Mamula's case, he's still here 32 years later. But I think fall can be one of the best times to visit a mountain town with some of the steepest discounts of lodging all year, festivals (like the Park City, Utah Autumn Aloft Hot Air Balloon Festival and the new Songwriters Festival, both in mid-September) and seemingly festivals every week in Colorado mountain towns.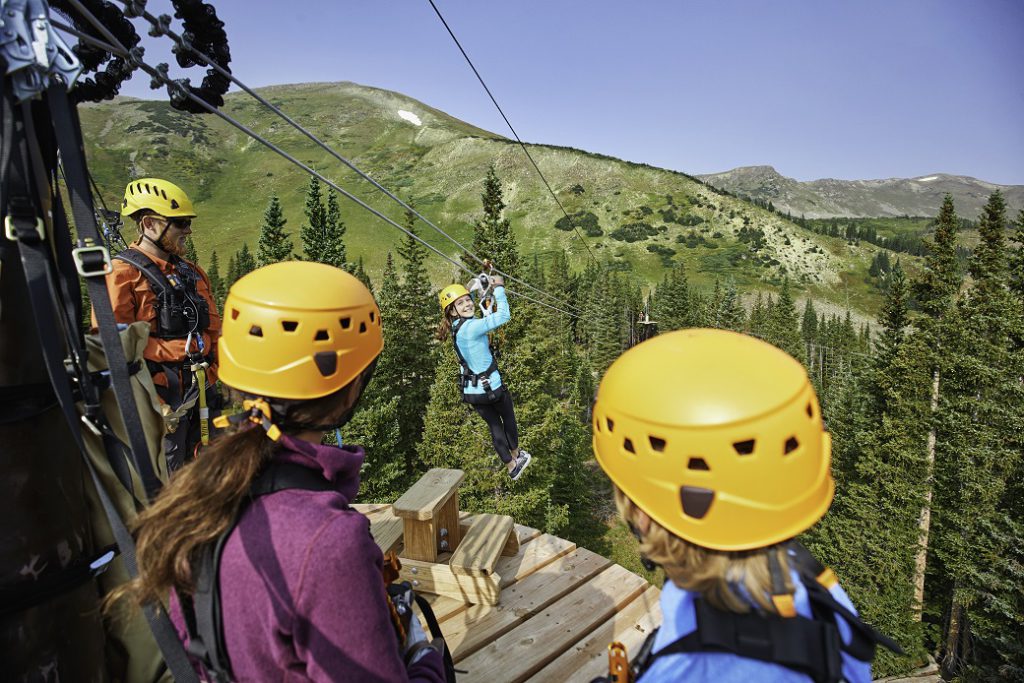 There's the Keystone Octoberfest and Taste of Keystone both over Labor Day Weekend and complete with kids' activities, Breckenridge Oktoberfest Sept, 6 through 8, said to be the Rocky Mountains biggest street party, complete with Oompah dancing, German games, food and, of course, brews and the Elk Fest the last weekend in September. The Elk Fest draws people to Estes Park, Colorado, and Rocky Mountain National Park after summer crowds have gone to experience the annual elk mating season, complete with bugling contests, storytelling, and rescued raptors from the Rocky Mountain Raptor Program. This last weekend in September even offers an outhouse race as part of the Fruita Fall Festival.
The Aspen Center for Environmental Studies, celebrating its 50th anniversary, this summer and fall, offers guided hikes, birding expeditions, painting and photography workshops and farm tours, while The Lost Forest at Elk Camp on Snowmass with an alpine coaster, zip lines, biking trails, ropes challenges, a climbing wall and two disc golf courses will be open weekends into October.
Coming off a big snow year means incredible and extended (into the fall) rafting and fly fishing in mountain towns and for the arts lovers, the Breckenridge Art District, voted in recent years as one of the nation's top arts destinations, is the place to find local artisans and regular DIY workshops. There's even a new virtual reality arcade, whether you want to battle zombies or outlaws in an Old West saloon, runby the same local family that created Mountain Time Escape Rooms.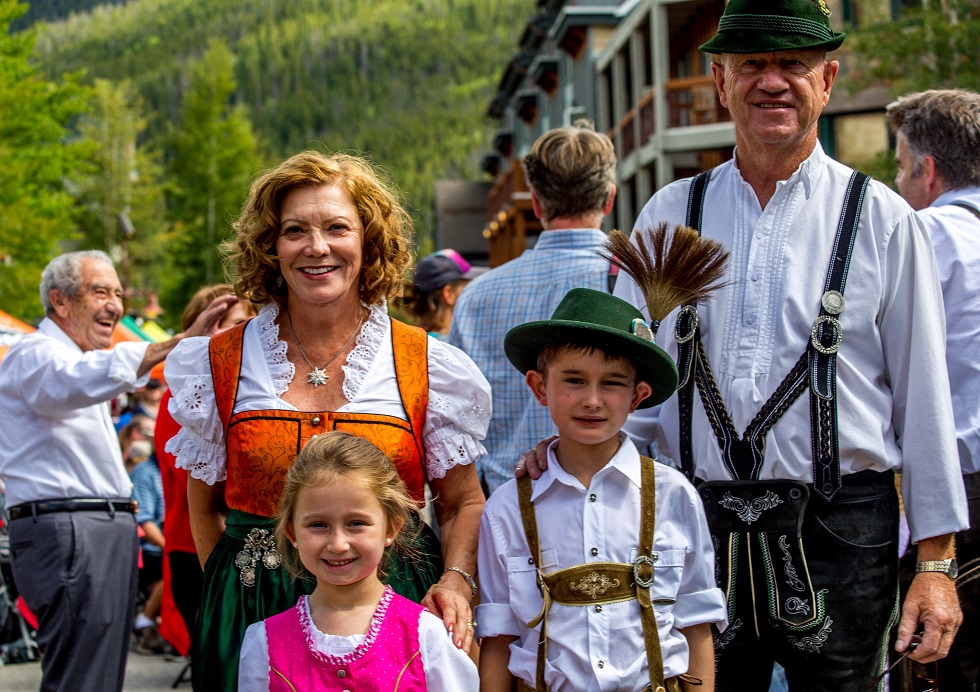 Meanwhile, you can still head to local farmers' markets. For example, the Vail Farmers' Market and Arts Show goes on Sundays until Oct. 6.
And, of course, you can catch some of the earliest fall colors anywhere (because Breckenridge is so high, 9,600 feet above sea level), all the while snaring a lodging deal that can be as much as half what you'll pay in winter. See Colorado's famous Aspen trees as they turn gold, perhaps most famously in the Maroon Bells, perhaps the most photographed mountains in North America just southwest of Aspen. (Reserve a campsite along Maroon Creek Road. You can drive your vehicle all the way to Maroon Lake for spectacular photos and foliage.)
We had a mini family reunion at Beaver Run Resort recently where we could hike and bike right from the resort and come back to the hot tub and pools — all starting as low as $120 a night. At the luxe Westin Riverfront Resort in Avon, Colorado, you can spread out in a two-bedroom unit at the price of a one-bedroom, starting at $259 a night. (Enjoy the spa!)
Come by Labor Day weekend and you can still enjoy the Epic Discovery activities at the top of Breckenridge's Peak 8 — everything from "gold" panning to an alpine coaster and slide, mini zip line, maze for the kids and an extensive zip line and adventure course and climbing wall at the top of the mountain where there's also plenty of hiking and mountain biking trails. (You'll find Epic Discovery activities at Vail Resort and top-of-the mountain fun and games at other snow resorts as well.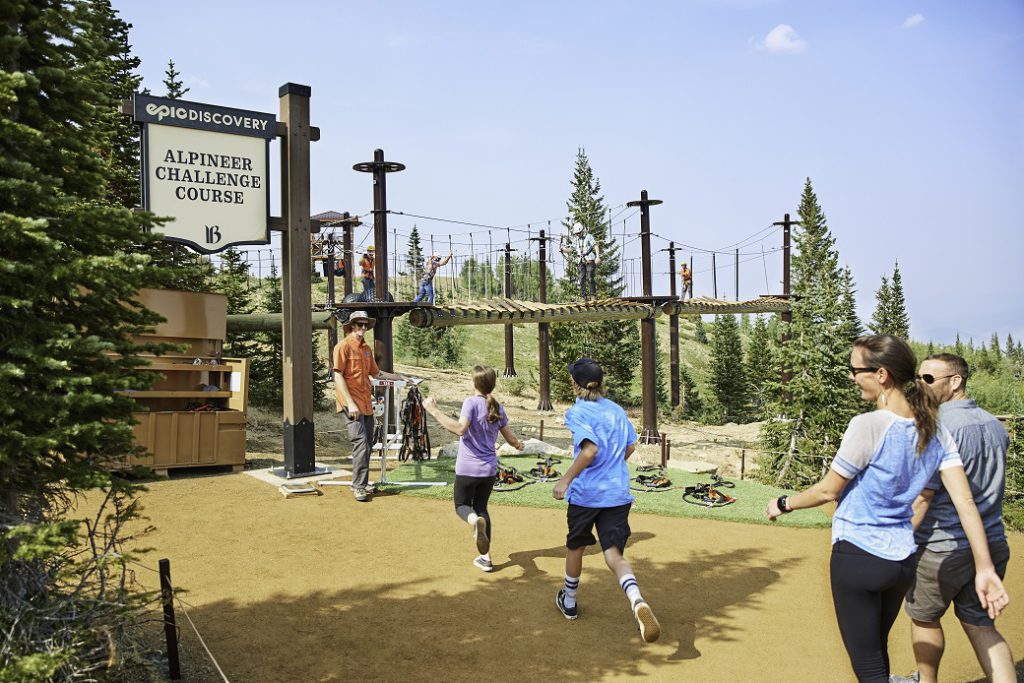 Another plus: No one needs to be in lockstep when there are so many things to do. Three of us went hiking one day with the dog while three others went mountain biking. Some of us napped while the others hit the hot tub. Some of us opted for the top-of-the-mountain coaster and slide while the others went for another mountain bike ride. We laughed and cooked together and had Scrabble marathons at night, looking out at the amazingly still snow-covered peaks. (On one hike at Hoosier Pass, we even crossed a snow field!)
We celebrated a birthday at the Breckenridge Distillery with cocktails, dinner and their famous "Drunken Donuts," with house-made dipping sauces (think raspberry with Breckenridge Pear Vodka and chocolate with Breckenridge Bourbon).
No one was bored and no one complained. It must have been all that fresh mountain air.
Thanks, Breckenridge!
© 2019 EILEEN OGINTZ
DISTRIBUTED BY TRIBUNE CONTENT AGENCY, LLC.