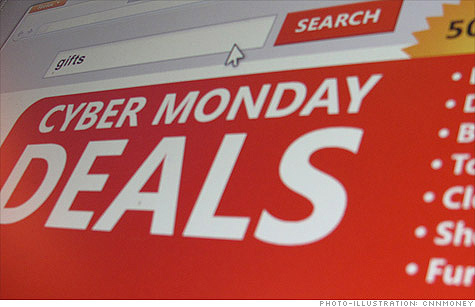 Have you done your homework? 
These days, Black Friday or Cyber Monday  are as much about getting a vacation deal for the coming months as one for a new TV. But you've got to have done your homework so you know whether the flash sale really is a deal you can use.   You've got to have your dates set and be ready to book too.  No buyer's remorse allowed (though you can safeguard your investment by getting travel insurance. (Check out the Gold policies from TravelGuard  that insure kids and teens free.
Planning a cruise? www.cruiseone.com has a deal launching Black Friday that will give you a rebate for onboard expenses up to $200.  And in case you are wondering, there is still availability for holiday cruises—whether you want to explore holiday markets in Europe or bask in the sun in the Caribbean.  You can also cruise from a port near home—everywhere from Galveston to New York to Los Angeles.
Looking for a hotel?   Orbitz has launched a big holiday promo tomorrow that instantly gives you 15 per cent off  at qualifying hotels if you enter the code CYBERORBITZ.  The discount is good for travel through January 15.  Check it out at orbitz.com/sales.
Back by popular demand,   LOEWS Hotels  Cyber Monday special will run from 12:01 AM, Monday, November 26 (EST) to 3:00 AM, Tuesday, November 27, with savings of up to 40 per cent on bookings through next April and free internet during your stay.
Want to gather the gang at a Florida beach house? Book a vacation rental home on Cyber Monday 2012 and get 20% off a South Walton vacation (www.brswvacations.com) and a bonus 20% off bicycle rentals too.  Call vacation planners at 866-309-0850 to get this deal on the beach in Florida's panhandle vacation rental homes along the pristine white sandy beaches of Florida's Panhandle.  You've got to book Cyber Monday but you can go all next year.
Going for some fun in the snow? Vail, Beaver Creek, Breckenridge, Keystone, Heavenly, Northstar, Kirkwood as well as Rentskis.com, O2 Gear Shop and Colorado Mountain Express are offering deals of up to 50 percent off on lodging, retail and ground transportation for winter mountain vacations. For snowbirds looking to escape the cold, Half Moon Jamaica is also offering 50 percent off room rates during select weeks this winter.)  Log on to snow.com/fourdaysale for more information but you can't book until 12:01 a.m. on Nov. 23, 2012. Chiming in on the Cyber Monday craze, Bolton Valley in Vermont will offer, for just 24 hours, three special deals geared for skiers and snowboarders – either to purchase as gifts or to keep for their own. Meanwhile, Crested Butte Mountain Resort in Colorado is releasing a 96-hour promotion, beginning on Black Friday through Cyber Monday that is 41% off the regular season rate.
Liftopia – the largest online and mobile marketplace for discounted lift tickets and other on-mountain activities , meanwhile has  launched a Pre-Black Friday/Cyber Monday Sale with savings of up to 86% at more than 200 resorts across North America.
How about Orange Wednesday? Howard Johnson  has declared Nov. 28 Orange  Wednesday, giving consumers the chance to save 50 percent off when they book an upcoming stay of up to three consecutive nights valid at  more than 50 participating Howard Johnson hotels throughout the U.S. and Canada. Guests can plan a warm weather getaway in Florida, Texas or sunny California, or warm up to winter with a weekend away in Vancouver or Niagara Falls, among others. Visit www.hojo.com to view a list of participating properties.  FYI: You can grab a deal to stay at a hotel over Christmas rather than the relative's house. 
Even if you miss these flash sales, there are still deals to be had, even around the holidays. "Between Thanksgiving and Christmas, hotels, airlines and car rental companies will inundate sites like Hotwire with some of the best deals we'll see all year," says Clem Bason, president of the Hotwire Group
And if you are looking for a flight to go along with your deal, check a site like Travelzoo  with its calendar that will show you the dates with the lowest fares around the holidays.
Call the travel or entertainment service provider and ask for details on final pricing, including all taxes and fees and compare that final number against other market pricing to the same destination to make sure the offer is really a deal, says Travelzoo's Senior Editor Gabe Saglie who evaluates travel and entertainment deals year-round to ensure that you are getting the best value. 
Know exactly what is included, Saglie says. Maybe your room is really cheap but there is an expensive resort fee. He adds that, if before you hand over your credit card information, make sure the web address starts with "https", and not just "http" or anything else.  The extra "s" in https signifies a secure site for credit card purchases and personal information.
 And if you've booked through a vacation company, confirm directly with the travel provider—the airline, hotel, cruise line—to make sure your itinerary matches theirs.  Always keep a copy of the trip details including all of the confirmation numbers and the contact info for the companies you have booked with.   Look for Wyndham Vacation Rentals deals.
The best part—besides the trip of course—is bragging rights at the holiday table about  the amazing deal you scored.