I love it when gear transcends the weather—like my new trekking poles.
The pair I have from Black Diamond—The Trail Ergo Cork Trekking Poles ($129.95, and also available at REI) — has an ergonomic grip top, a strap for premium support, an interchangeable tech tip, and 4-season flex tips along with snow baskets.  The length is adjustable (39-55 inches), and the patented FlickLock  system keeps them the length you want.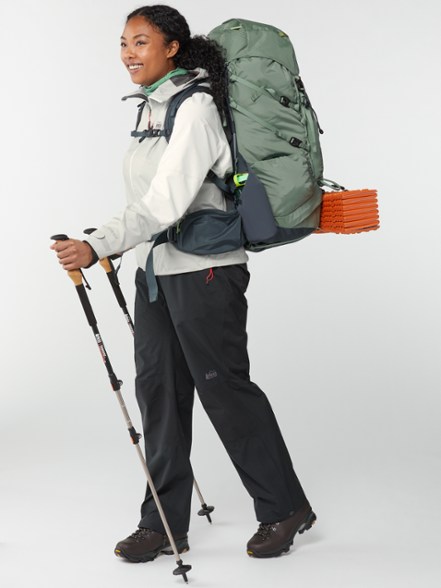 These can be used for downhill skiing,  snowshoeing, and hiking. True Nordic ski poles are typically a lot longer (chin height), have sharp points and have Velcro hand straps.
From REI, there are the aluminum REI Co-op Traverse Trekking Poles ($99.95) that are similar with ergonomic cork grips that adjust to different sizes, aluminum trail and snow  baskets are lightweight, and levers that lock the poles at the right height (37 to 47 inches)  These, however, are best used for trekking and snowshoeing.
For backpacking, you might also consider folding adjustable aluminum trekking poles like those from Black Diamond ($139.95) and available at REI that fold into three sections, release with a single push of a button and take up less space. That makes them easy to adjust depending on the steepness of the terrain.