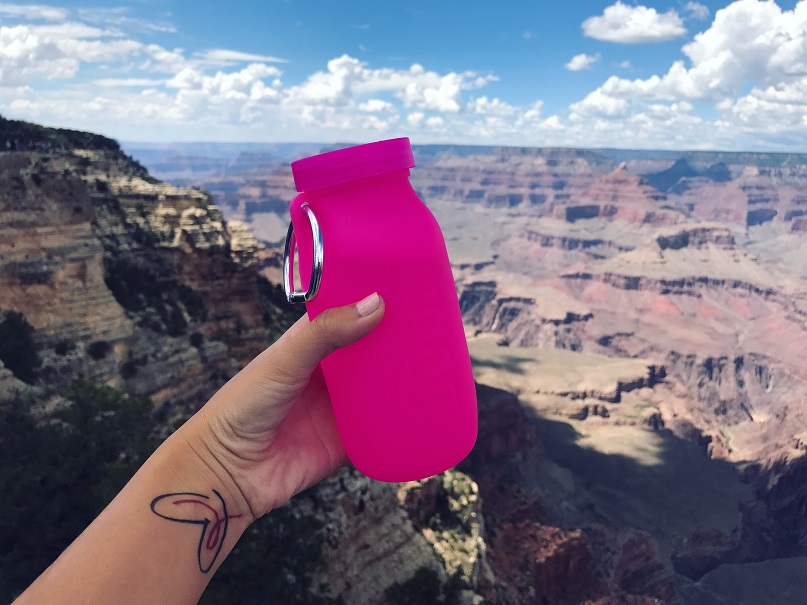 By Eileen Ogintz
Tribune Content Agency
Gadget or Gizmo?
If you're thinking expensive flowers for Mother's Day, think again, as there are so many useful new affordable gadgets and gizmos, not to mention apps, which will be appreciated by the moms in your life every time they travel.
Of course, anything you can do to make a family vacation easier and more relaxing for the moms in the family will be appreciated, as many moms confess, while watching kids in the pool, that vacation is pretty much like home, except with less space and no washer and dryer. Bummer! That said, you can always promise mom some "me time" on your next trip, whether it's at the spa, the gym or simply lounging at the beach, as long as she's not building sandcastles or making sure the preschooler doesn't wander away.
And some of these ideas won't cost anything. Consider the website RepairPal that can help you diagnose car trouble issues and promises to get your car into a reputable nearby shop at no cost.
Nature-loving moms would appreciate a Pro Subscription to the Alltrails app, which enables Mom to filter hikes based on distance, difficulty or whether it's dog friendly. Not only are there more than 50,000 detailed trails maps, but there are also driving directions to the trail head. A Pro subscription is just $29.99 for a year, enabling Mom to share the downloadable maps with everyone in the family or use them offline when there is no Wi-Fi.
Moms will also appreciate the Crush Light, a collapsible lantern, available for $19.95. It can be crushed down to .6 inches so that it lies flat and fits easily into a backpack. It also has three light settings, can run for up to 30 hours and can be charged via USB or the integrated solar panel.
For the moms who typically don't carry a backpack, but may need one, especially if they are heading to a national park, you can't do better than the Stowaway Day Pack from L.L. Bean that comes in bright hues and folds up ($39.95). The campers will appreciate L.L. Bean's Camping Double Hammock (ideal for snuggling with the kids, $69.95).
For the mom who is always happier when she gets a workout in, WundaBar just launched a streaming anywhere workout program that moms can do in 30 minutes from their hotel or vacation condo. Even better, use what's on hand — water bottles, a towel or soup cans ($79 for 14 workouts; save $30 with the code takingthekids!)
I'm a sucker for anything that helps the environment. The BPA-free Bubi Bottle comes in bright colors and collapses, taking up far less room when empty. Personalize with Mom's name or initials (starts at $16.99 for 14 ounces).
I'm also a fan of anything that will keep my coffee hot, and I assume the same is true for any Mom who is watching the kids early in the morning on the beach or at the pool. Give her the Contigo Autoseal West Loop Travel mug. It's spill-proof, easy to use with one hand and is guaranteed to keep coffee or tea hot for five hours and drinks cold for 12 hours thanks to AUTOSEAL technology ($20.99 for 16 ounce).
For the mom who can't stand to be out of juice or out of touch, even when abroad, give her the Skyroam Solis, a dual 4G LTE global Wi-Fi hotspot and power bank that can be shared among 5 devices, long-lasting battery and mobile charging (There's a Mom's Day Deal that includes the device, travel case and five days of Wi-Fi, $175.48).
And for the stylish mom who hates bugs, consider PARA'KITO, wide waterproof fun wristbands that can be worn around the wrist or ankle and are inserted with the brand's pellet of seven bug-repelling oils, offering more than two weeks of protection. They're cute too with black, white, gold and silver colors and patterns ($19.98).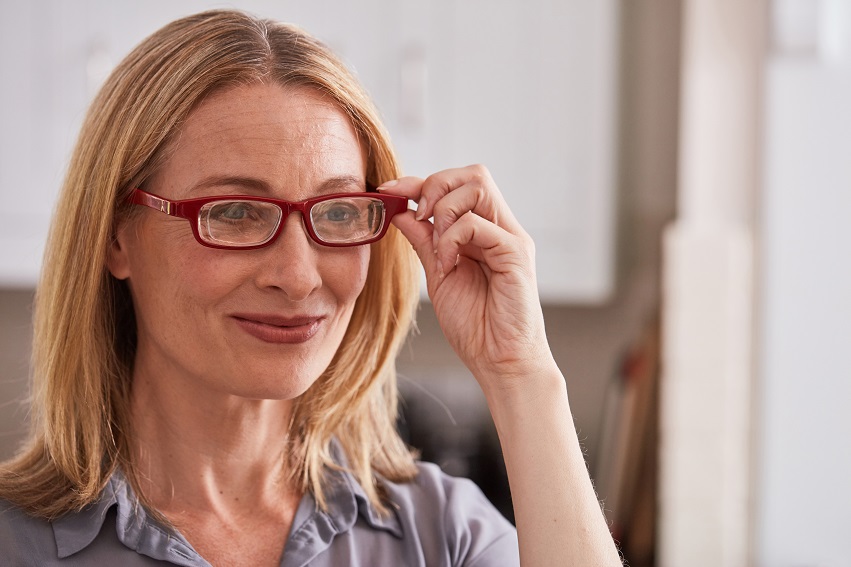 For the moms who need multiple pairs of different strength reading glasses, Eyejusters are perfect for travel, and they come equipped with hidden dials so the strength can be changed easily and quickly. The frames are cute too and you can try them for 30 days at no charge (start at $89).
And for the moms like me who too often have discovered at the airport ticket counter that their bag is overweight, consider the EatSmart Precision Voyager Digital Luggage Scale. Mom simply clips the scale to her suitcase or bag and lifts — the weight appears almost instantly. The scale takes measurement in pounds and kilograms, making it perfect for traveling internationally. Not only is it inexpensive ($14.95) but it will save mom the added stress of getting chided by the rest of the family for overpacking. I've been there.
For the mom who inevitably forgets her phone charger, The CANDI is a new wireless charging station from WITTI Design that illuminates those pesky wires and can charge any Qi-Enabled Device ($29.99).
Any traveling mom like me who hates carrying bulky headphones that inevitably tangle will appreciate the ultra-compact RHA:S500 headphones made from ultra-lightweight aluminum and include six ear tips to customize the fit. And, at $39.95, they're inexpensive enough that you won't beat yourself up too badly if they get left somewhere. For those heading off on a long night flight, consider SleepPhones — a soft headband with ultra-thin removable speakers to play music, audio books, white noise or podcasts. The classic version is $39.99 and plugs into virtually any device; the wireless version is $99.99 The FDA lists them as a medical device that can help people sleep better.
Are you ready to skip the flowers this year? I'll bet the moms in your life will thank you — hopefully.
© 2018 EILEEN OGINTZ
DISTRIBUTED BY TRIBUNE CONTENT AGENCY, LLC.