By Eileen Ogintz
VAIL, CO — I admit it. I feel guilty—just a bit.
Our friends and family at home in Denver are dealing with the aftermath of a blizzard that closed highways, cancelled thousands of flights and caused power outages across the Denver area. Several interstate highways in and out of Denver were closed – including I-70, the main route to Vail, so it was propitious that we drove up a day early (after two previous storms caused us to cancel our plans to come here in February and early March).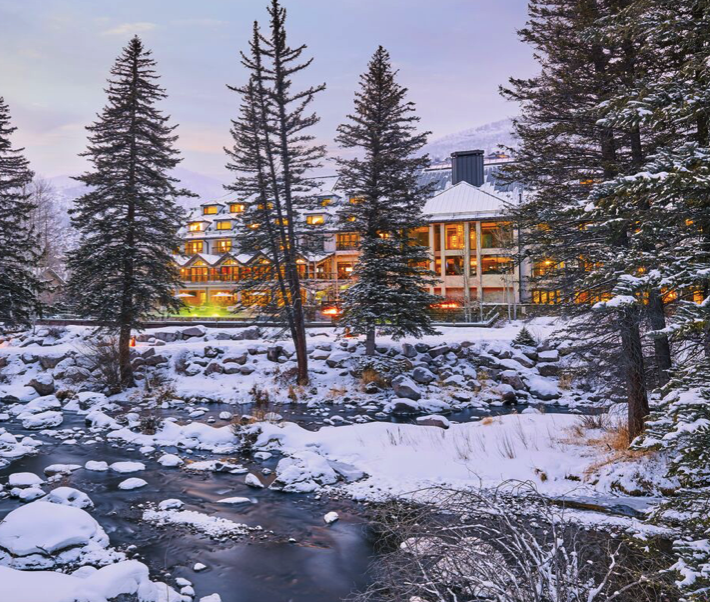 We're skiing at Vail on newly groomed slopes after a foot of new snow. Even better, we're staying at the new 285-room Hotel Talisa, Vail's only true luxury ski-in, ski out resort.
Certainly it's convenient. We walk down the hall from our room to the ski valet – also an on-site rental shop — where we put on our boots. Our skis are outside waiting and the lift is a few steps away. At the end of the day, we ski back, leave our boots and skis and head back to our room.
No shuttles to the mountain, no carrying skis — and kids. Nice. The only caveat — you need to be an intermediate skier to ski back.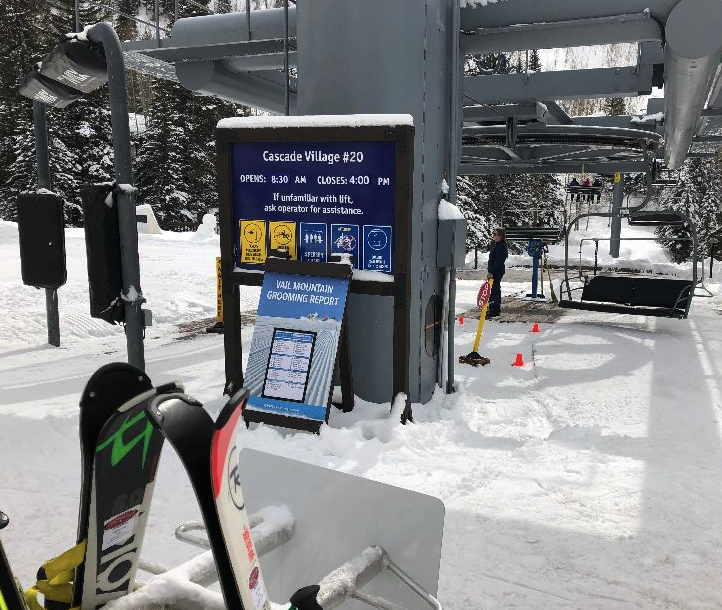 The Apres scene was buzzing — including a lot of families, there for the daily champagne savoring and complimentary tasting (those waiting to check in were certainly appreciative of the waiter passing around the flutes). There was a Build Your Own Hot Chocolate Station, fresh cookies and, outside, S'mores roast with the Hotel Talisa S'mores butler (on certain days of the week), Tykes crafts—all complimentary. (Certain evenings, there is a Tykes pizza and movie night for $25.)
Some headed outside to the heated pool, fire pits and hot tubs. Others were walking their dogs on the trail outside. (Yes, the hotel is dog friendly!)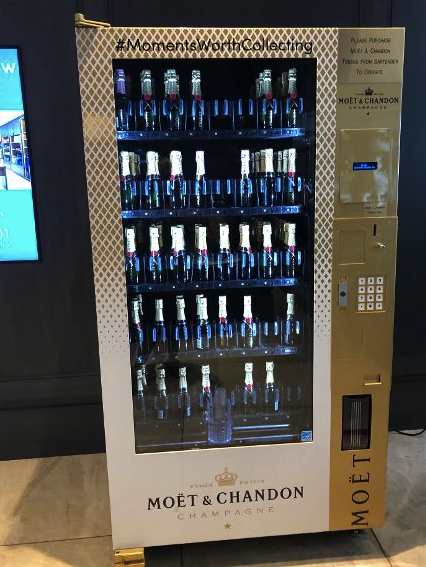 I headed to the spa — I loved the relaxation room with floor to ceiling windows overlooking Gore Creek and the forest beyond (our room overlooks the creek, big rocks and the banks covered in snow.) There are separate steam, sauna water cascades and Swiss Chill showers for men and women.
I opted for the Apres Adventure Sports Massage that incorporates assisted stretching with deep pressure — perfect after a day on the mountain. The most popular treatment, according to Spa Director Carly Oakland, is the Summit of Serenity, complete with a chamomile and olive grain scrub on legs and feet and pure frankincense to rebalance chakras and release cranial pressure.
Also popular is the CBD massage, using Colorado grown and produced products. The treatment provides the anti-inflammatory benefits of the hemp plant without the psychoactive effects.
Formerly the Vail Cascade resort, Hotel Talisa became part of Marriott's Luxury collection last fall after more than $65 million in renovation and rebranding.
The rooms and suites are soothing with natural materials and huge windows. Ours has a terrace overlooking the creek.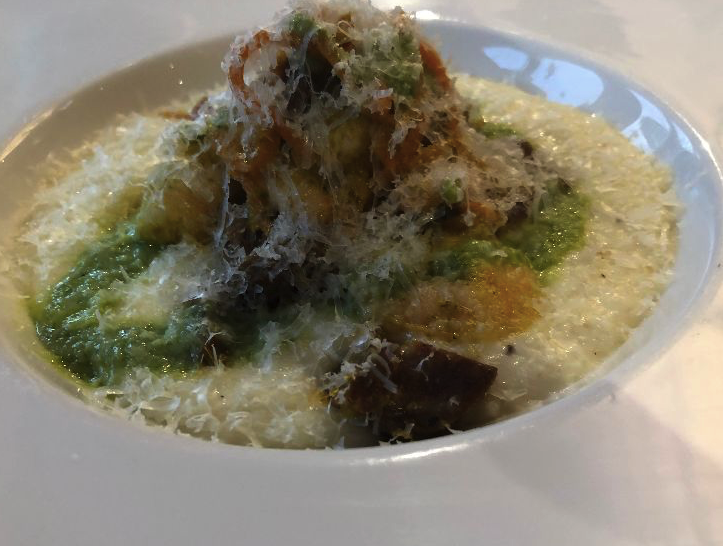 We ended our evening without having to leave the resort at the popular Gessner restaurant. "Great food!," a local told me.
I had to agree. We feasted on shrimp and corn grits, a watercress salad, Bucatini Bolognese with bison and a Chicken Roulade with chicken sausage served up with rutabaga and Huckleberry.
It was hard deciding with Rack of Lamb, Elk Loin, Rocky Mountain Trout and Diver Scallops on the menu. The Tykes All Day Menu includes healthy options from a whole wheat tortilla quesadilla to "from the farm" chicken breast or steak, salmon and rice as well as Mac & Cheese, Pizza, burgers and grilled cheese. Kids' sides included green beans, edamame and broccolini.
As for us, we were too stuffed for desert. We headed for bed—happily thinking about another day to come on the mountain.